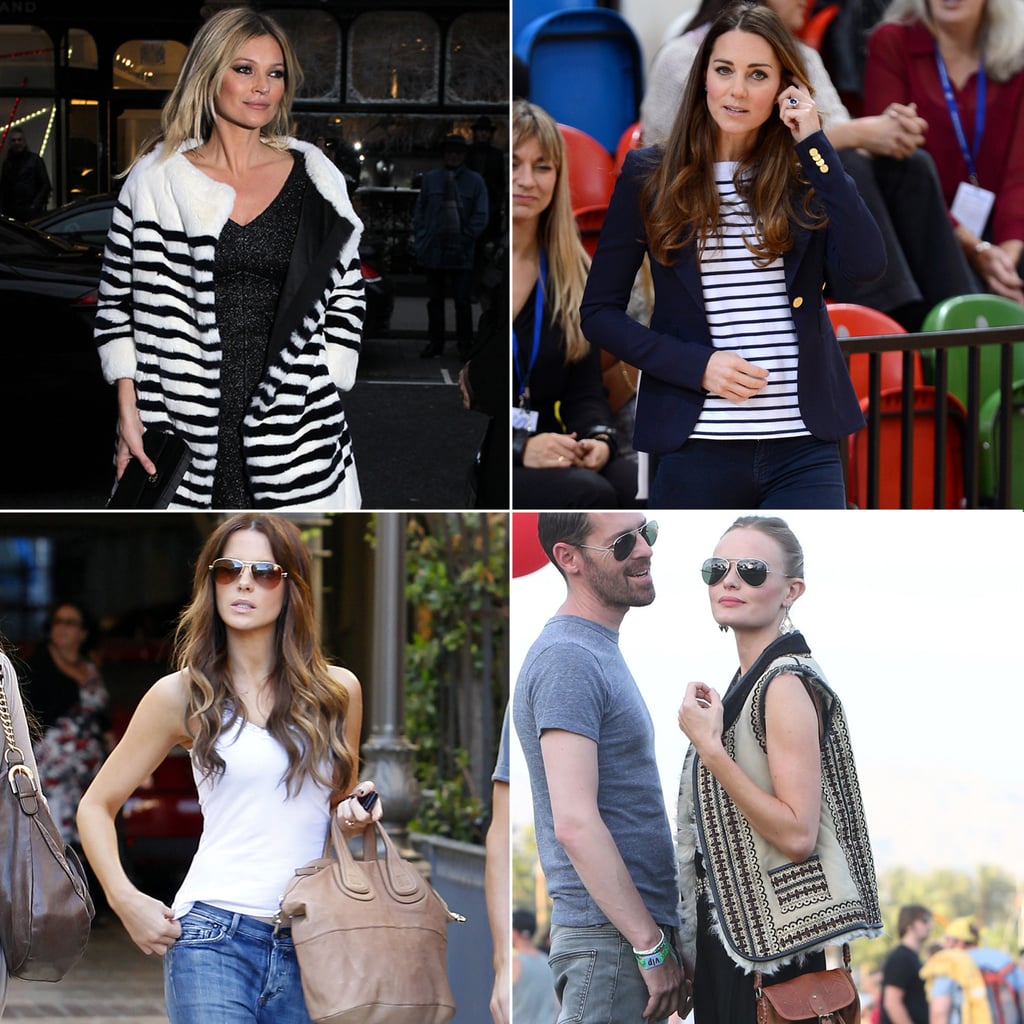 There are a lot of stylish women out there, but there just seems to be something about Kate. Which Kate, you ask [1]? Which Kate are we not talking about?!
We've been absorbed by Kate Middleton's spot-on style [2] ever since we first heard her name and loved Kate Moss [3]'s unparalleled downtown chic for even longer. And even if you're not sure if you're downtown or uptown, there are plenty of well-dressed Kates right in the middle. Bosworth has the whole luxe-hippie look [4] on lock, while Beckinsale is more often than not the sexiest of them all [5].
So which Kate is your style soul sister? Take our quiz and find out!
Source: Getty, FameFlynet