White by Vera Wang Fall 2014 Collection
Wedding Dresses So Lovely Your Inner Bride Might Just Freak Out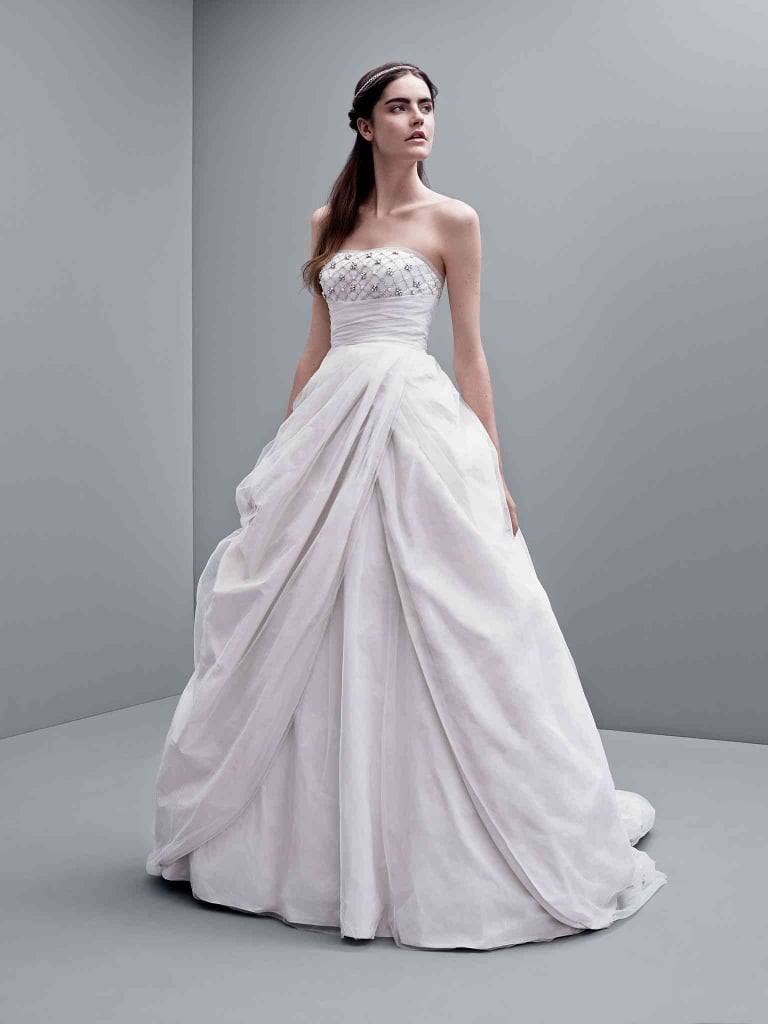 1
Wedding Dresses So Lovely Your Inner Bride Might Just Freak Out
As any bride might already know, poring over gorgeous wedding dress photos on Pinterest is both awe-inspiring and heartbreaking — the dresses on our wedding boards might not actually be gowns within our budgets. Full disclosure: these wedding dresses actually are, since they all hail from White by Vera Wang's Fall collection.
Available exclusively at David's Bridal
, the new lineup includes eight bridal gowns — all under $2,000 — and four new bridesmaid dresses (under $200, so your bridal party might just freak out too!). Don't take our word for it; scroll through to see every gorgeous new piece right here — and feel free to pin (and shop!) away.