Whitney Port [1] hasn't come close to picking her wedding [2] dress (we couldn't even get her to divulge who she's having design it), but that doesn't mean she didn't give us plenty of bridal details to gush over when we caught up with the reality-star-turned-fashion-designer this week. Port, engaged to former The City producer Tim Rosenman, revealed a few famous dresses she's using as inspiration and gave us a glimpse at what her style will be as she walks down the aisle.
Not one to talk just about her big day, Port shared her new mission for her clothing line and gave us a first look at her new line of tote bags — in partnership with Diet Coke's Tastemakers Project [3], a new program that celebrates individual style. Plus, she filled us in on what she's been up to with former MTV costars (and fellow brides-to-be!) Lauren Conrad [4] and Olivia Palermo [5]. But, back to the wedding . . .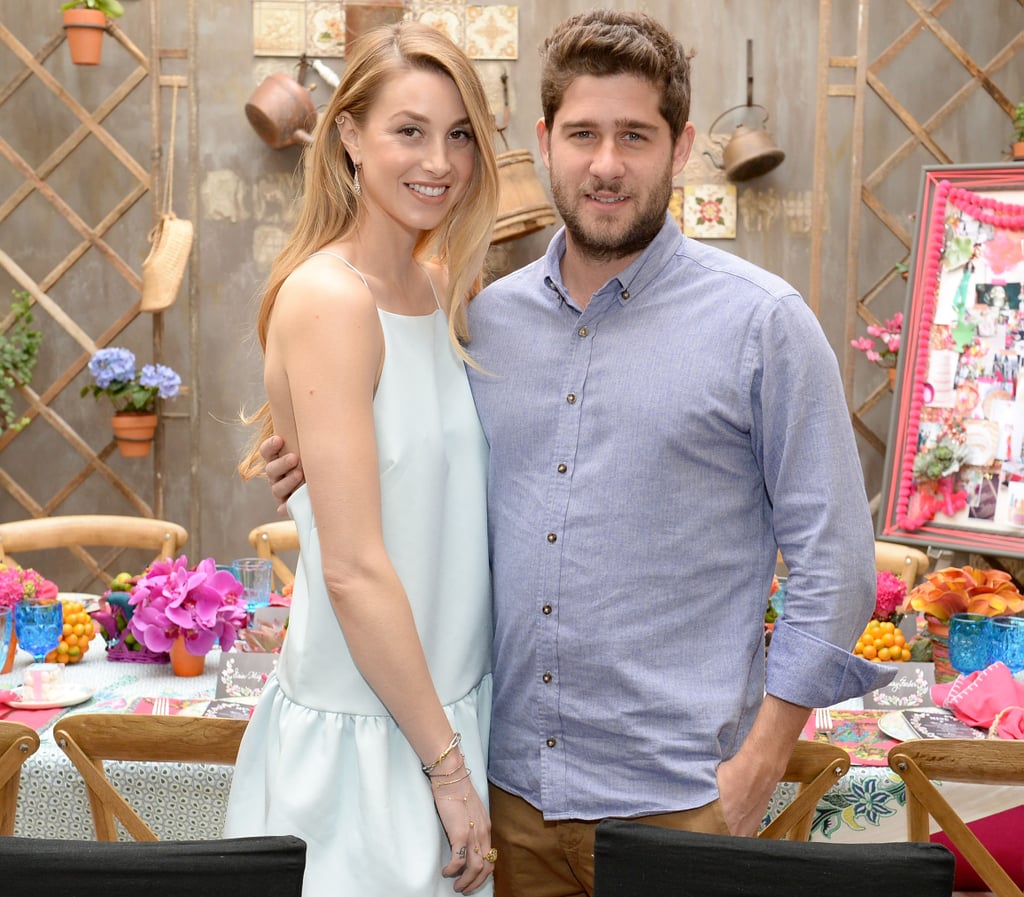 POPSUGAR: There's so much to do when it comes to planning a wedding [6]. Where did the dress fit in?
Whitney Port [7]: The dress was definitely the first thing that I wanted to deal with, just because I wanted to get something made, so I wanted to have ample time to do it. I still don't know what it's going to look like. I've given the designer a bunch of different inspiration images, and they're all very different looks, so I am waiting to see what they come back with. But it's really a fun process, once you chose where it's going to be and when it's going to be, just planning all those details and being able to use your creativity is so much fun.
PS: Do you see yourself in a certain type of dress? Something more California-casual or do you think you might go traditional?
WP: I don't know! When I pulled my inspiration images, it was everything from like Lauren Bush's wedding, where she has the mock turtleneck with the lace long sleeves down to Kate Moss [8] in a Calvin Klein spaghetti-strap white slip dress.
PS: Did you ever think, "Why don't I just design it myself?"
WP: That's too much for me. I am not a bridal designer. I wanted to put that responsibility on someone else.
PS: But have you found that your background as a fashion designer has helped you along?
WP: Definitely. Obviously a wedding [9] is about the couple and the union itself, the love, but making it pretty and elegant is the cherry on the cake. Making that environment is what I thrive on — with the design elements of the wedding, like the flowers and the linens.
PS: Styling is so important, especially on your wedding day. What tips can you give brides who are overwhelmed by all the different options?

WP: Less is more on your wedding day. You want to be comfortable, and it's obviously a long day, and you don't want to be sweating through your makeup. You don't want to have crazy hair accessories, at least not for me — I'm more of a low-maintenance girl. I want to move around freely, and when people embrace me, I don't want them to be afraid to touch me. I think it's just making sure comfort is key, because once you're in the moment, you're going to be wishing, "Ugh, I wish I was a little toned down." Or, "I wish I wasn't wearing red lipstick."
Photo courtesy of Vogue [10]; Source: < ahref="http://www.gettyimages.com/"Getty
PS: So many women grow out their hair prewedding, but you recently cut your long locks. What inspired it?
WP: I've been looking at myself in pictures throughout my life with long hair, so I just didn't need that quintessential image of a bride with long wavy hair. I just didn't need that for myself. I wanted to change it up, and I wanted something more modern and sleek.
PS: Any wedding [11] planning addictions?
WP: When I am at my computer at work, all I want to do is go on Pinterest. I love Pinterest. I just think it's such a cool platform for people to share digital imagery. But I work with my sister, and she can see my screen, and she'll say, "Whitney . . ."
PS: Lauren Conrad [12] and Olivia Palermo, your fellow reality star pals from The Hills and The City, are both engaged, too. Have you reconnected to talk wedding planning . . . or fashion design?
WP: I see Lauren, and we keep it friendly, social. No shoptalk. I saw Olivia this week [at the CFDA Awards], which was actually the first time I've seen her since filming the show.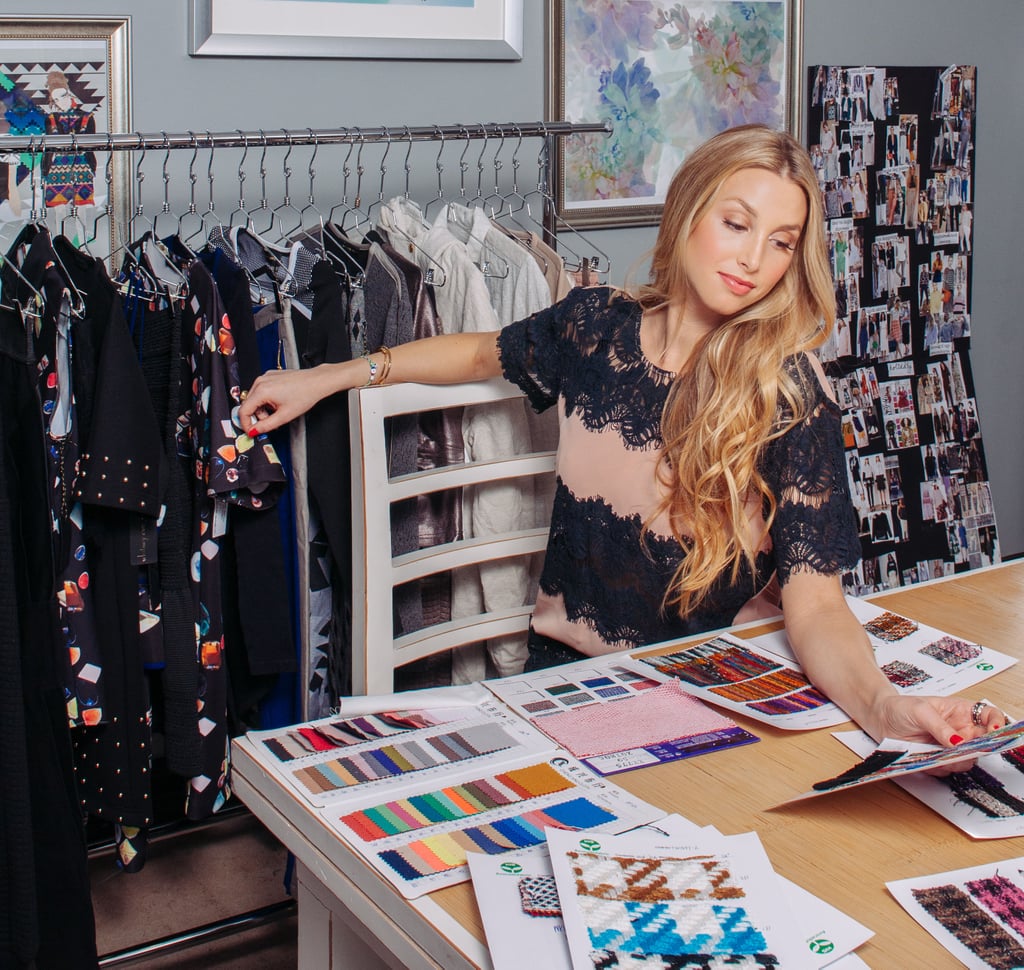 PS: It's definitely not all wedding [13] all the time. You've got Whitney Eve, your fashion line. How has it evolved since it launched in 2009?
WP: When I originally started this, it was an art project for me. I love fashion, and I grew up in the fashion industry, and so when I was doing it, I was designing things I thought I was going to wear to red carpet events — 100 percent silk and velvets and all these embellished fabrics. I realized that this is not true to the core of me. I'm comfortable, I am an LA girl, a beach girl, so I started to want to design things that I was going to feel comfortable wearing every day. So it evolved into something a little bit more sporty and casual, which is where the line is headed. It's something every girl can wear.
PS: Be honest. Do you design for yourself?
WP: All the time. That's the whole fun — that you're getting a new wardrobe for yourself every collection. When people are looking to me for my line, they're looking to see what I would want to wear, what my style is. So everything in my collection is what I feel like my wardrobe is missing. Like, I'm a sucker for a good pair of sweatpants. And I'm trying to master the dressed-up sweats right now.
PS: And you are officially a handbag designer! Tell us about the tote bag line you've created.
WP: It's for the Diet Coke Tastemakers Project, and I designed four different tote bags, each with a different motif — a quirky look that people would love. People can vote online now through June 15 [14], and when you vote you're automatically entered to win a full-on fashion experience with me at Fashion Week. And the winning bag will be sold at Target. It's just a fun way for people who love fashion to get involved, and they have a say in creating something in the fashion world.
Photo courtesy of Diet Coke [15]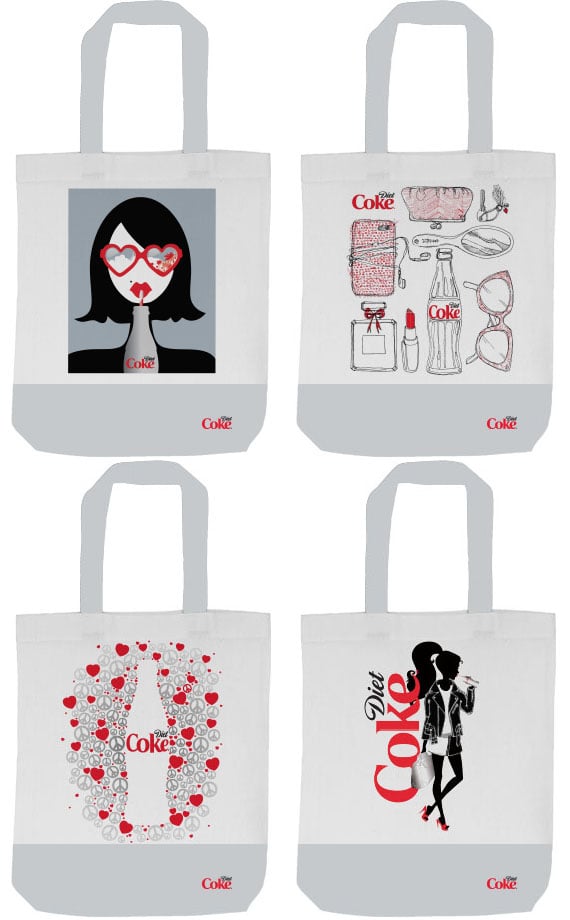 PS: Which one are you rooting for?
WP: Each time I look, I have a different favorite. There's this cute, quirky girl who has this beautiful view reflected in her sunglasses, and it's just a hippie vibe. And one I thought was a cool idea because it's a deconstructed look at what girls put into their bags. And then the last one is what I envision my Whitney Eve girl to be. She's wearing a Whitney Eve moto jacket and the zipper skirt.
Photo courtesy of Diet Coke [16]