It's officially February: love is in the air, and for a team of fashion editors, we're most smitten with the idea of finally being able to shop for Spring. Sure, we still need a few essentials (a pair of furry earmuffs, anyone?) to get us through the coldest days of Winter, but we're officially swooning over what's warming not just our wardrobes, like a perfectly pink transitional coat and a seasonless scarf, but our hearts — a breezy jumpsuit, buttery leather pool slides, a silicone tote, and a handful of Valentine's Day [1] favorites top the list. So fall head over heels and shop our editors' February must-have fashion picks right here.
Chiara Ferragni Denim Flats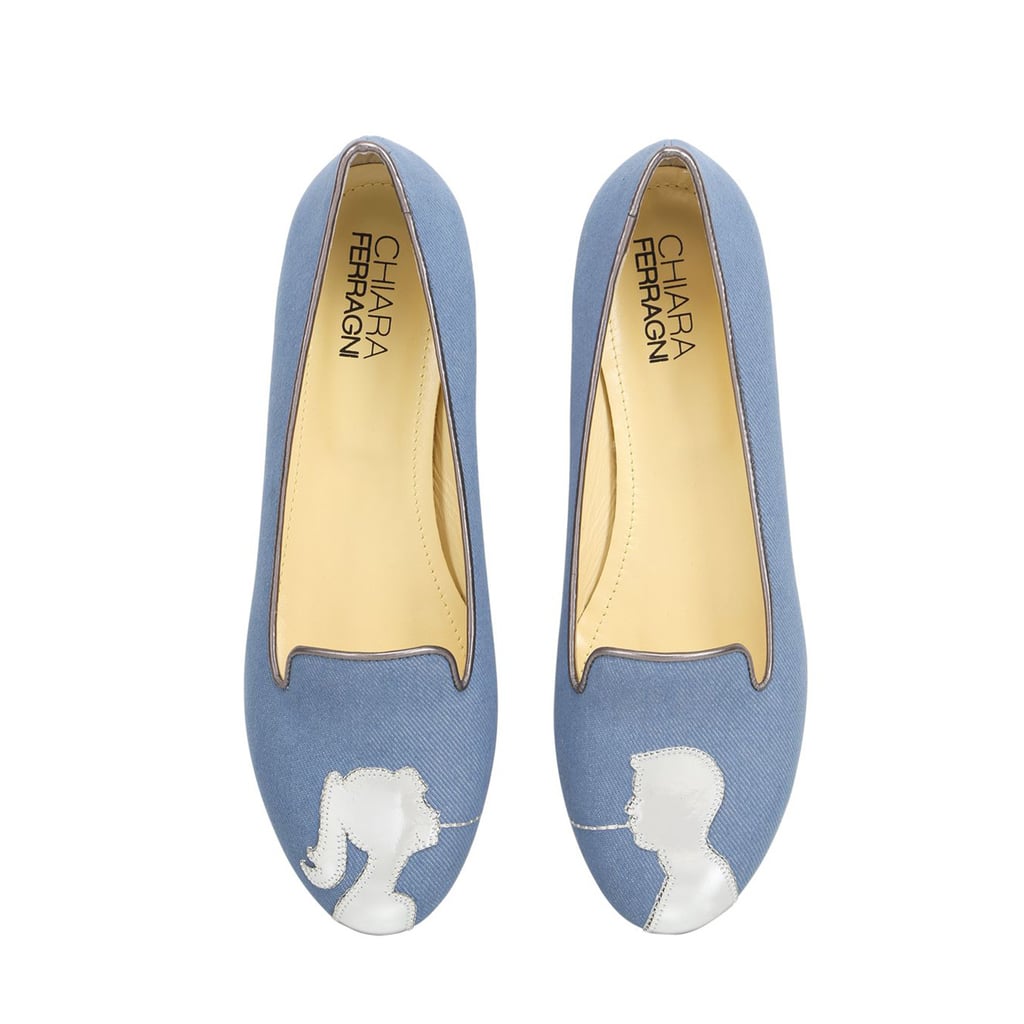 Love is in the air this month, but what about our feet? I just adore these Chiara Ferragni denim flats [2] ($211) that depict a man and woman eating pasta as any romantic couple would, by sharing each spaghetti noodle.
— Kate Schweitzer, editor
Rag & Bone Miramar Jeans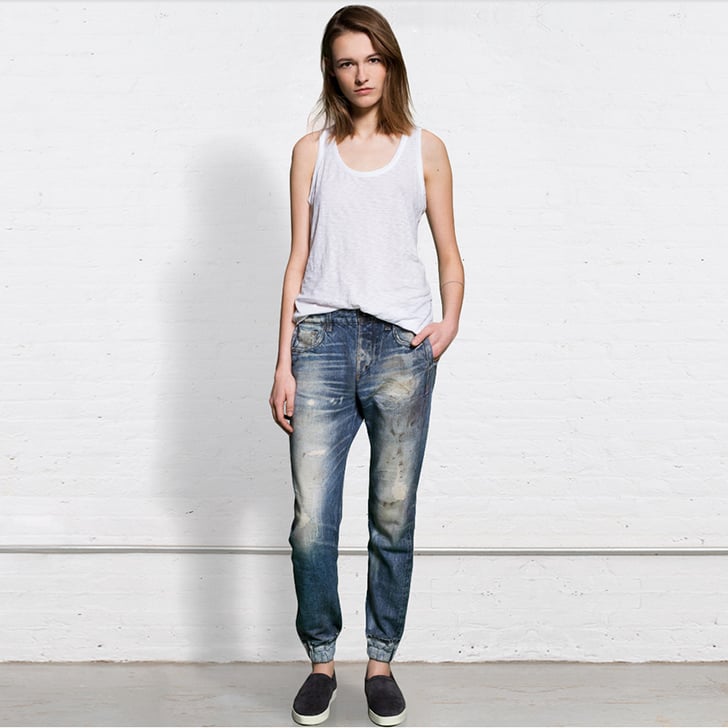 Nothing is more comfortable than the perfect pair of broken-in jeans . . . except for sweatpants. Leave it to Rag & Bone to come up with this evil genius combination of the two! No wonder stars like Heidi Klum [3] have already been spotted in these trompe l'oeil terry pants [4] ($297).
— Melissa Liebling-Goldberg, fashion and beauty director
Gucci Soho Crossbody Bag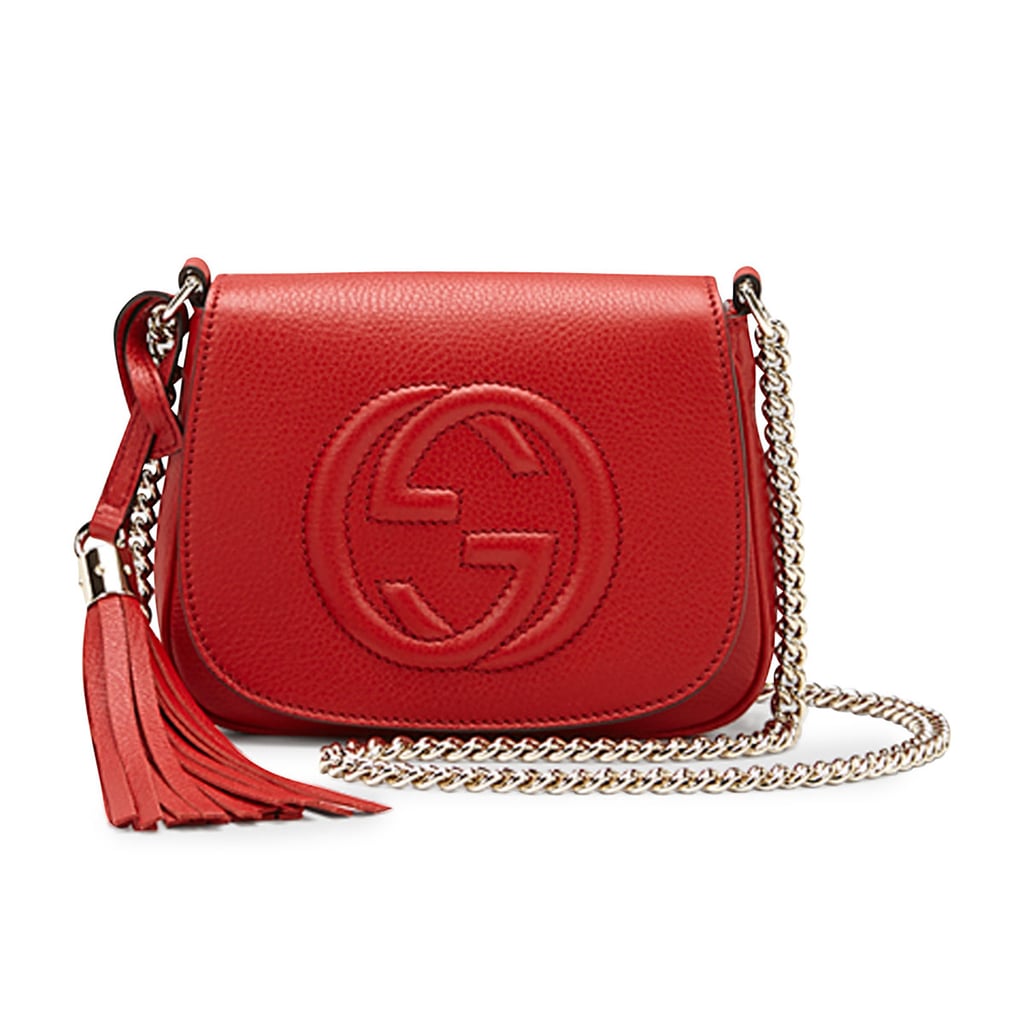 It's Valentine's Day this month! And because chivalry isn't dead, I'm buying myself this Gucci red leather bag [5] ($895).
— Allison McNamara, fashion reporter
MGSM Yellow Motorcycle Jacket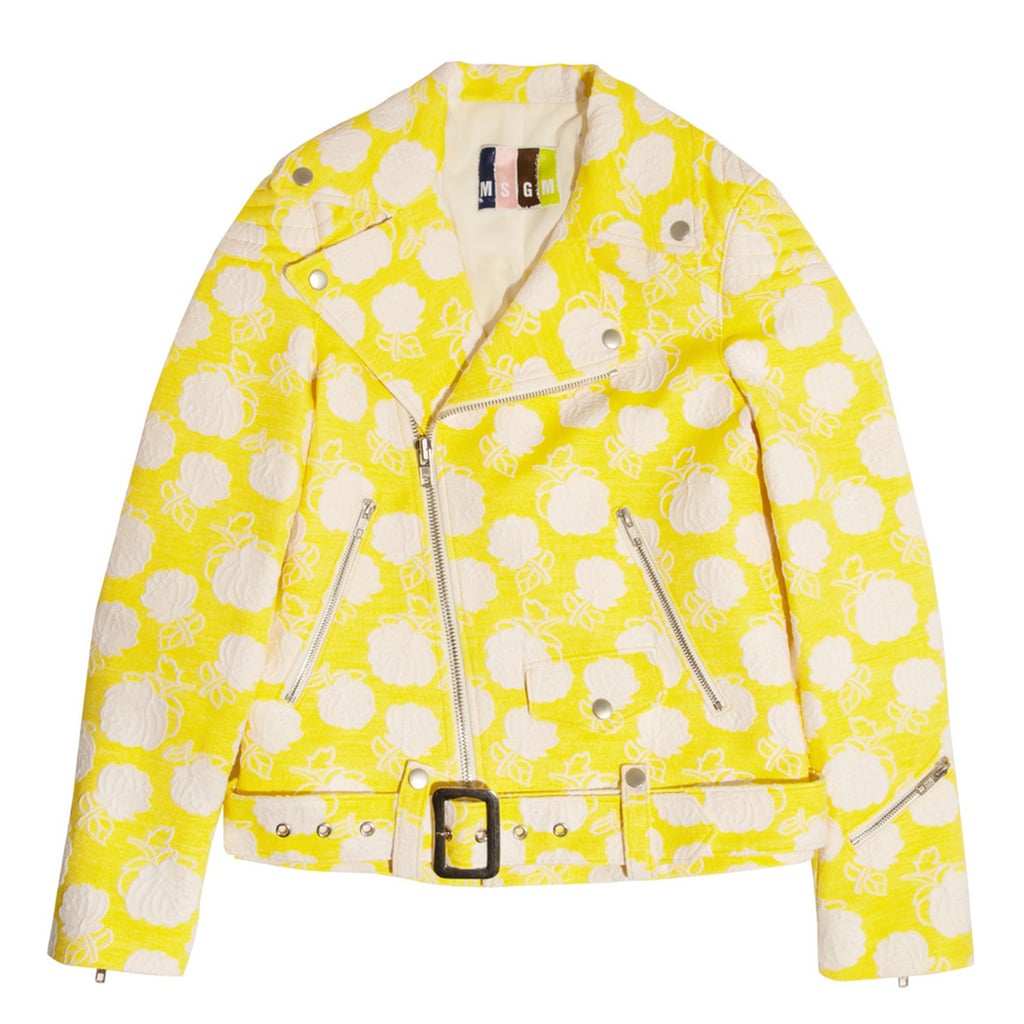 As much as I love (moderate amounts of) snow and bracing, chilly days, I'm ready for them to be over. I love this floral cotton racing jacket from MGSM [6] ($845) because it makes me immediately think of the sunny days ahead — and it's a great layering option to wear until they get here.
— Justin Fenner, assistant editor
Stella & Bow Fetch Bracelet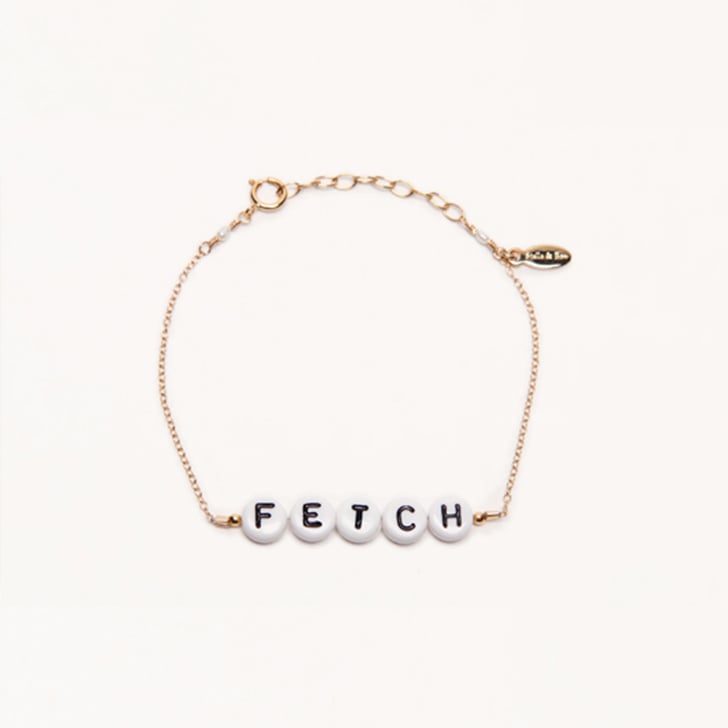 Thanks to Stella & Bow, fetch is finally happening! And I can't wait to get my hands on these cheeky bracelets [7] ($38).
— AM
RVN Baroque Lace Jacquard Top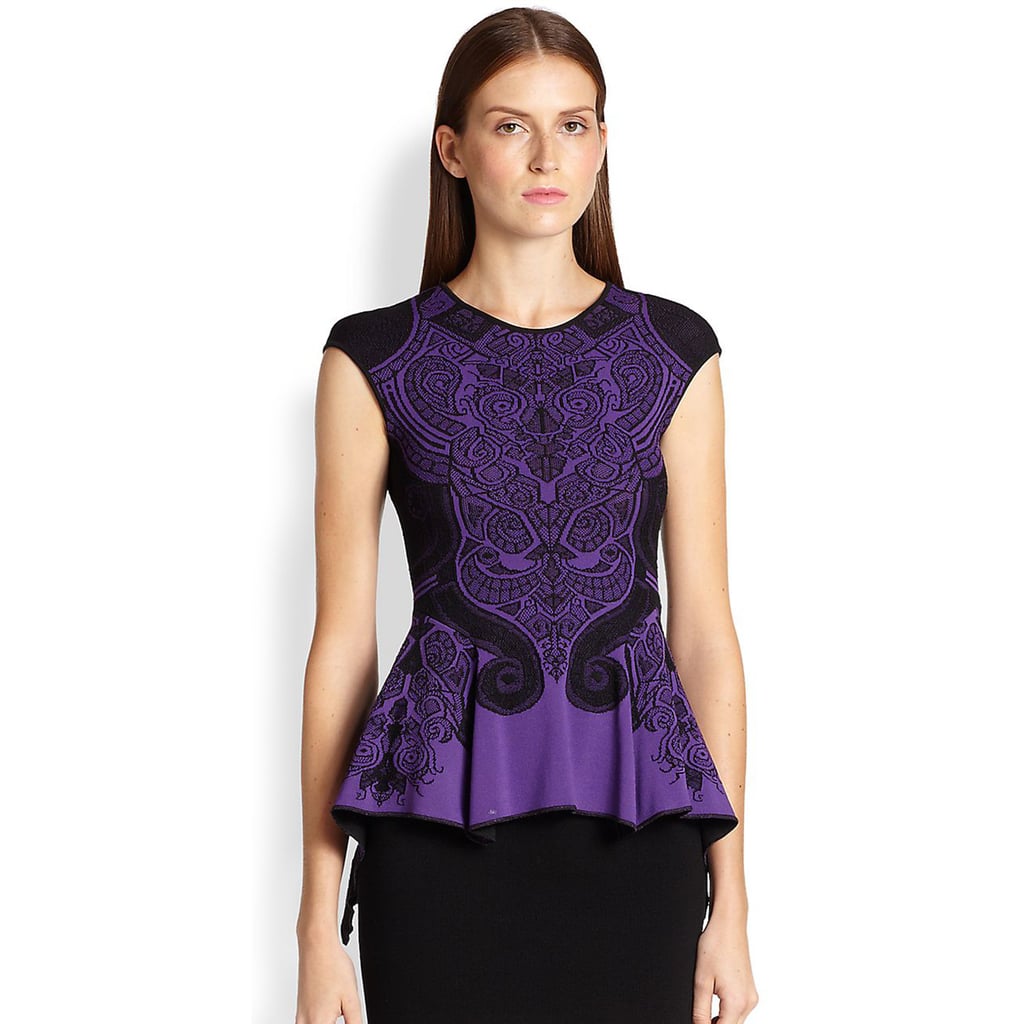 Valentine's Day is just around the corner, but I've been crushing on this RVN jacquard top [8] ($275) for quite some time — and I'll be working it long after the paper hearts have been cleaned up. The peplum silhouette is equal parts sweet and sexy, while the regal purple hue will stand out in a sea of red and pink.
— Mandi Villa, contributing editor
Sophia Webster Flutura Sandals
We won't lie: our hearts flutter a bit whenever we get snapped by a street style photographer during Fashion Week. And with Sophia Webster heels [9] ($550) this eye-catching, we know it's just a matter of time before we hear the clicks of the cameras.
— Robert Khederian, editorial assistant
Lauren Ralph Lauren "Ancient" Headphone Earmuffs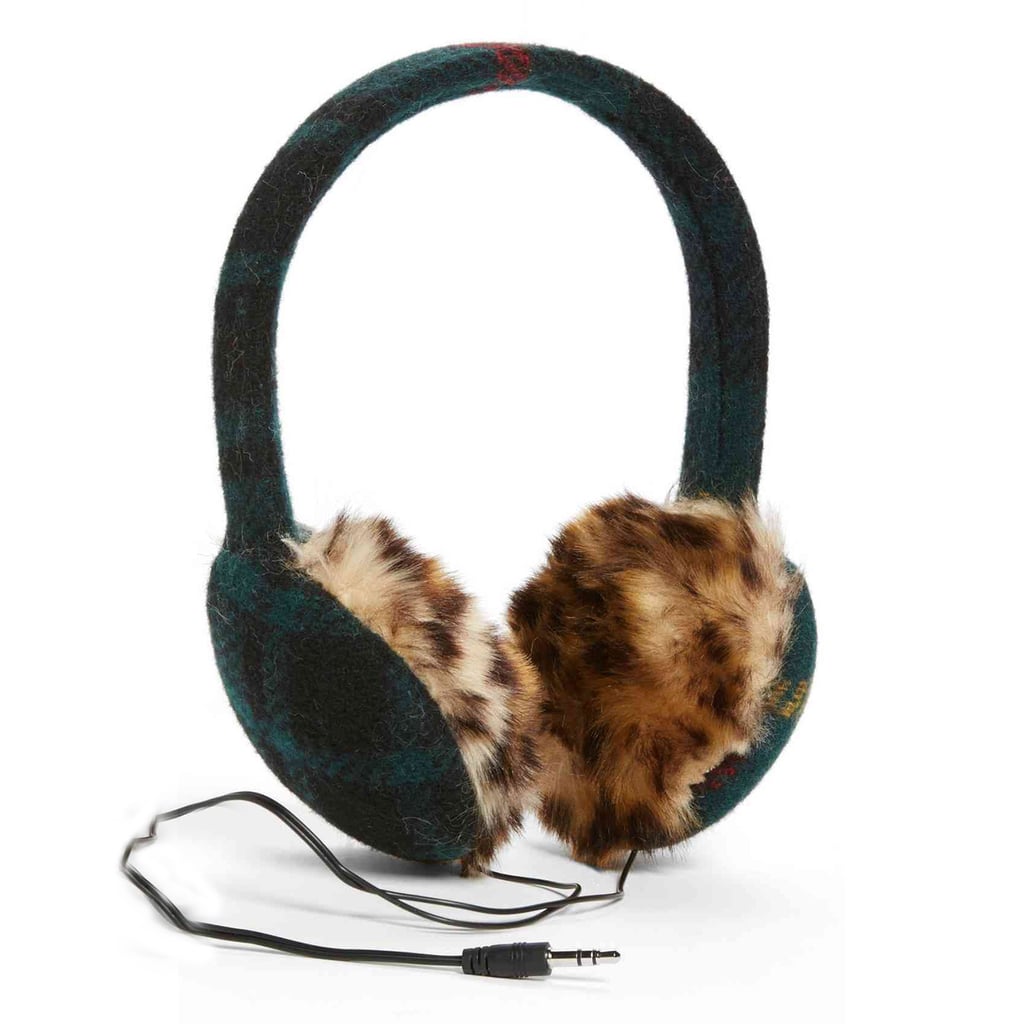 If you're like me, you don't wear a hat because you're scared of it messing up your hair. If you're also like me, you're probably freezing on your way to work. Enter these cozy earmuffs [10] ($68) to keep the Winter air slightly at bay. Even better, they function as headphones, too!
— RK
Charlotte Olympia Be Mine Clutch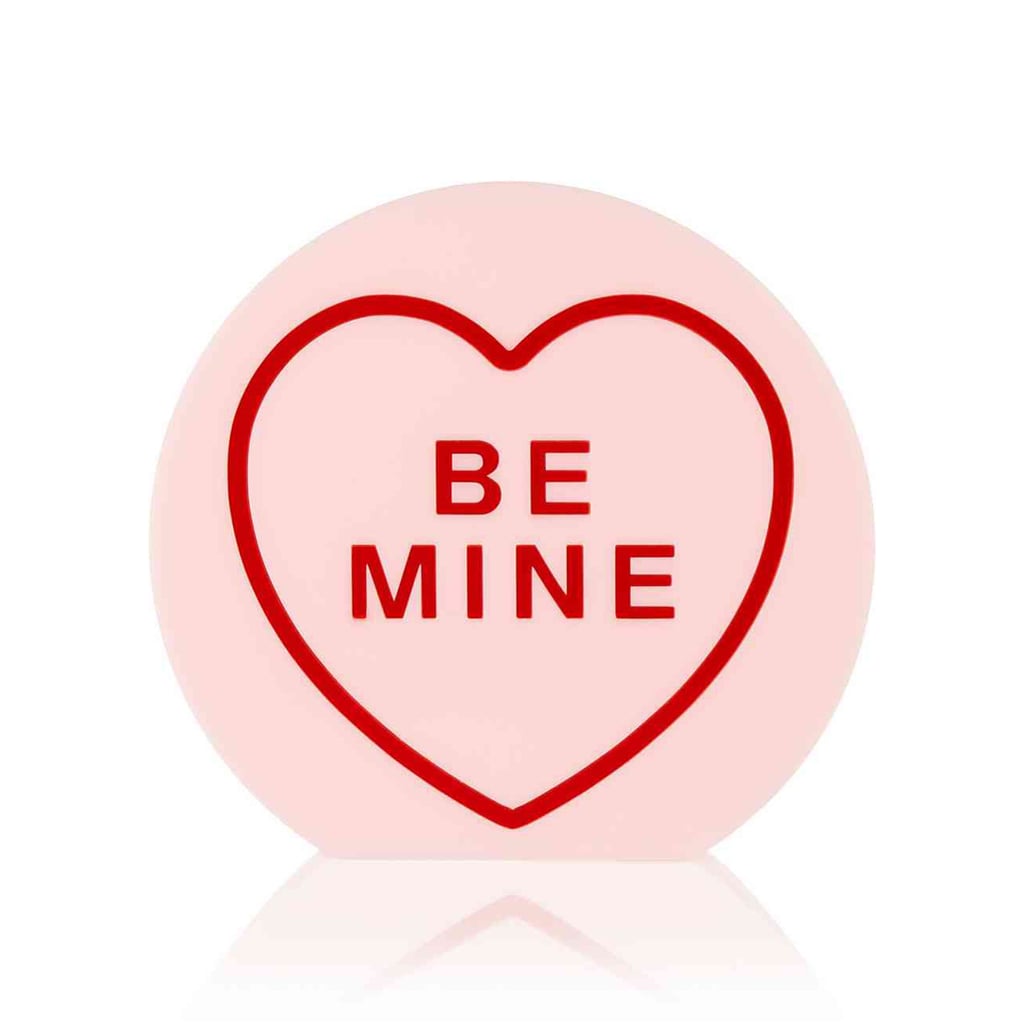 Leave it to Charlotte Olympia to not only design a
clutch [11] ($1,295) that makes you smile but also makes it easier than ever to carry your sweetheart with you this Valentine's Day!
— RK
Loren Stewart Silver & Gold Screw Cuff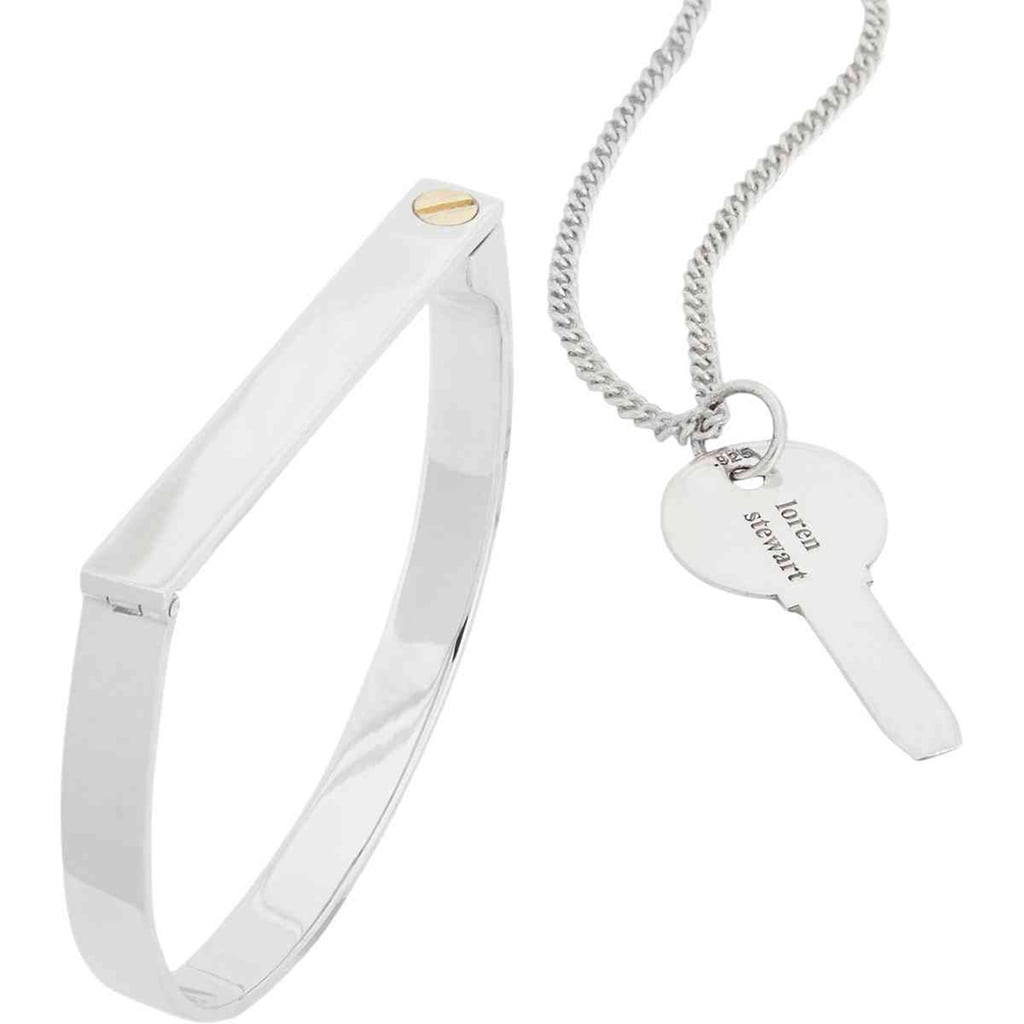 As one of gold's most loyal devotees, I've made a promise to myself to wear more silver (make new friends but keep the old, right?). Loren Stewart's sterling silver screw cuff [12] ($560) is a modern riff on the locked bangle and would be the perfect addition to my wardrobe — just in time for Valentine's Day, no less!
— Randy Miller, associate editor
Cecile Houndstooth Long-Sleeved Top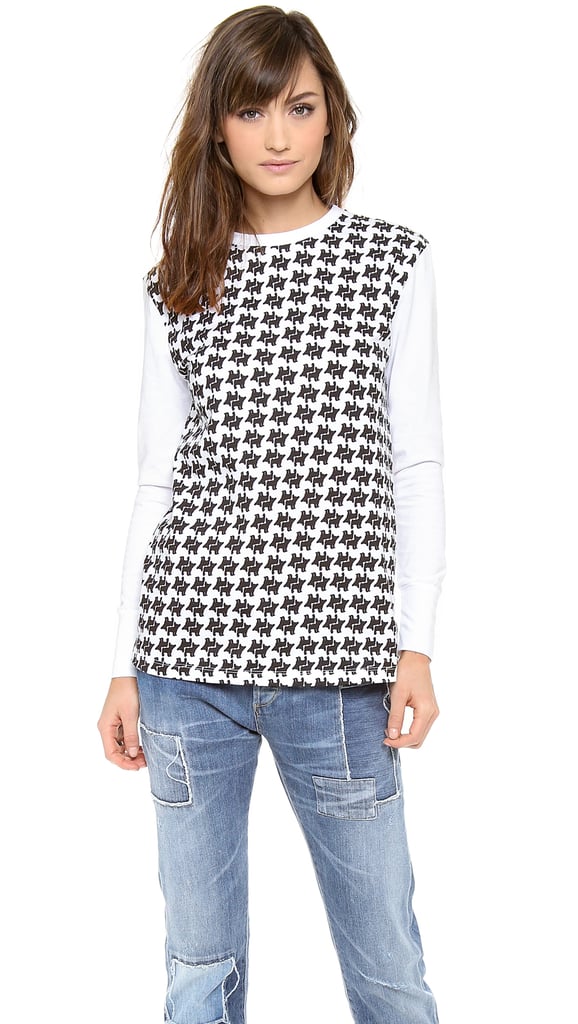 Houndstooth is most definitely a timeless classic, but the resurgence of the print on recent runways has given me a newfound obsession. What I love about this playful long-sleeved Cecile top [13] ($165) is that the houndstooth pattern is actually made up of stacked dogs!
— KS
Warby Parker Aurora Sunglasses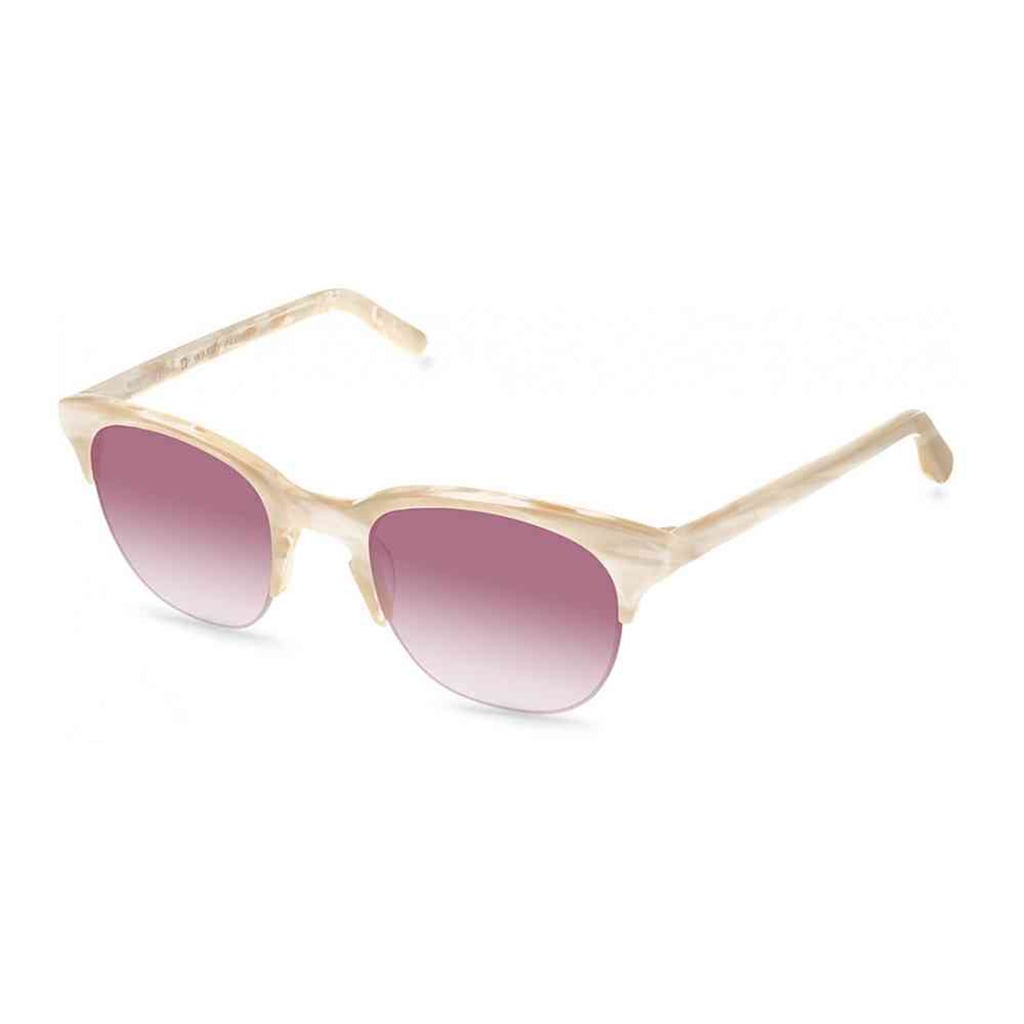 I had originally coveted Warby Parker's daughter of pearl frames when I saw them for prescription lenses — but now that I've found their sunglasses doppelganger [14] ($145), I'm more in love than ever with this retro set.
— RM
Tibi Britt Crystal Mules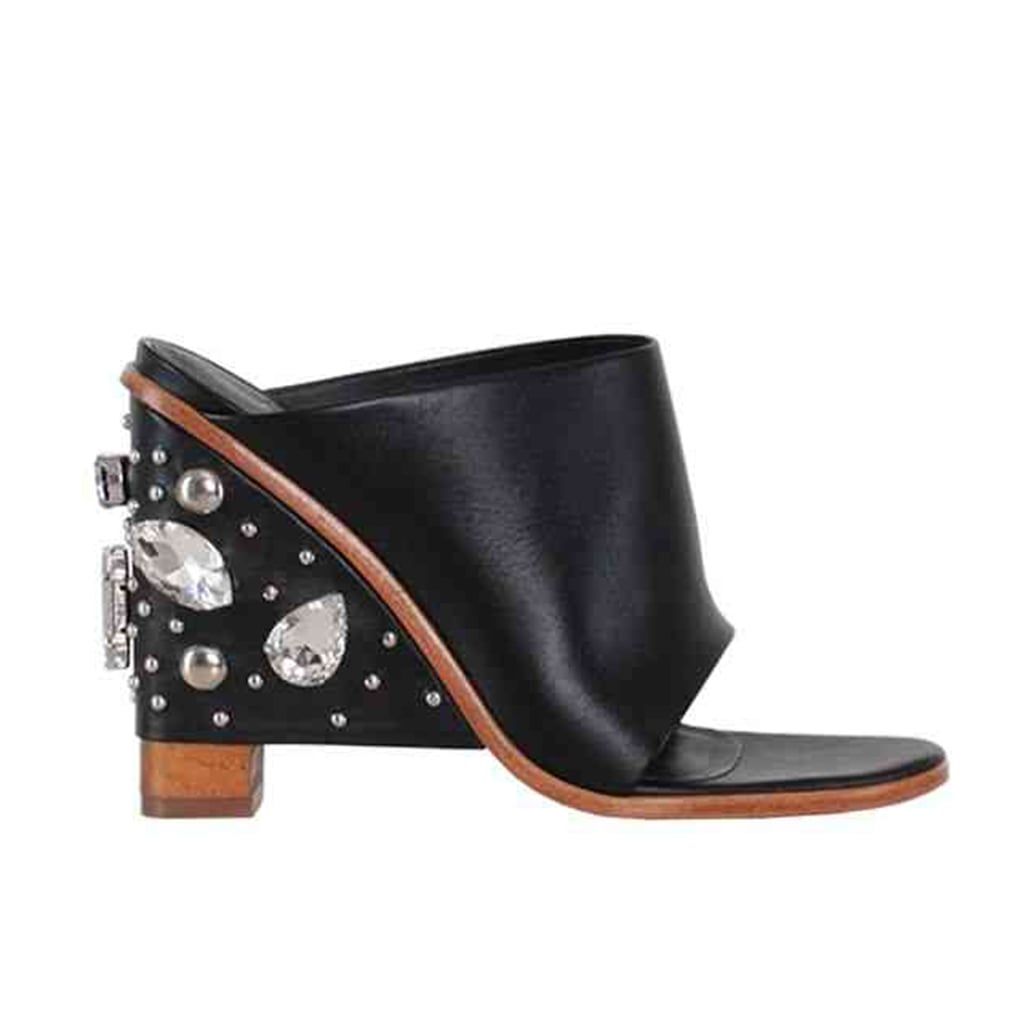 I've been waiting since the runway to shop these Tibi mules [15] ($495), and they're finally (finally!) here. I don't even care if it's snowing outside; I'll wear these beauties with socks if I have to.
— Hannah Weil, associate editor
3.1 Phillip Lim Wednesday Purse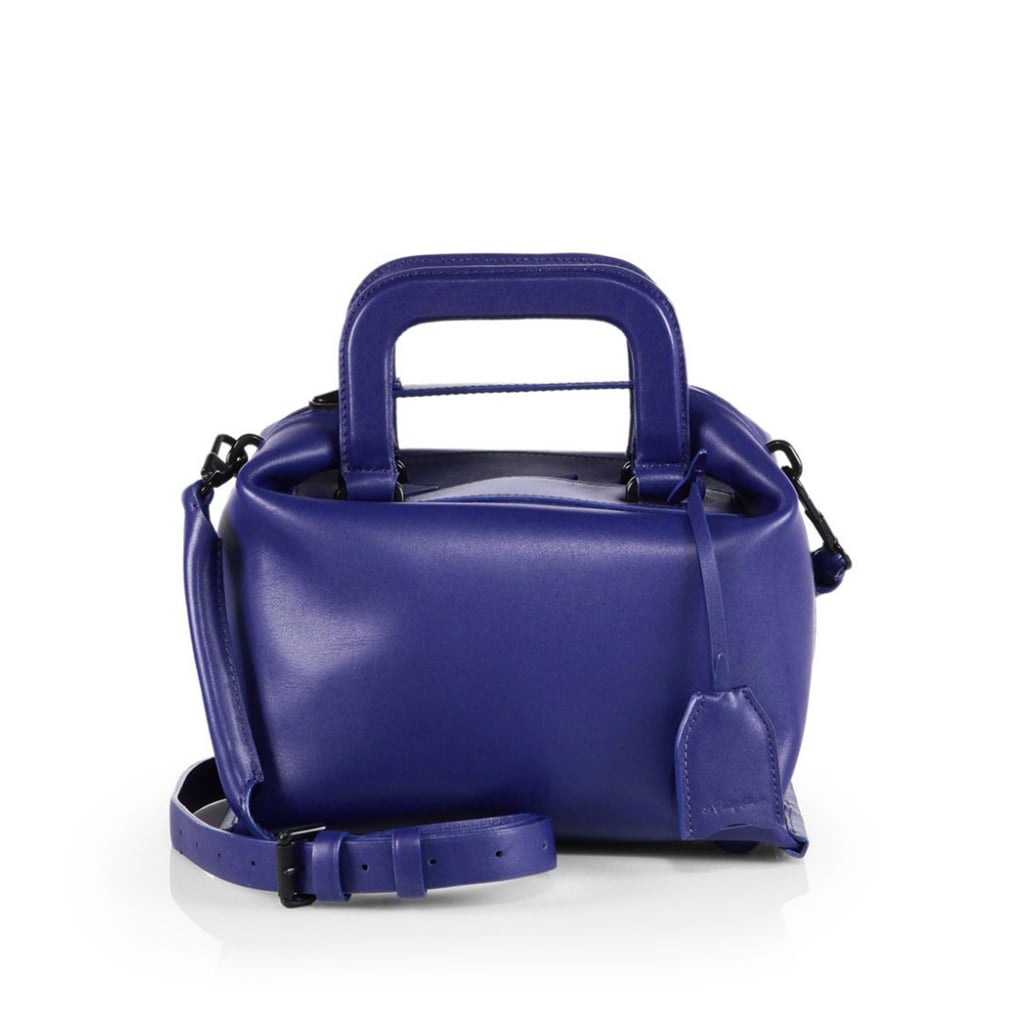 I'm not traditionally someone who goes nuts for It bags (shoes, that's another story). But 3.1 Phillip Lim gets it so right with each new bag shape it introduces, it's hard not to get excited! The latest is this Wednesday cosmetic shoulder bag [16] ($875) that can be worn as a handheld tote or a mini crossbody bag. It's professional enough for work, cool enough for nights out, and sure to be street style star approved by the end of NYFW.
— MLG
Designs by Millo Vita Fede Half Moon Ear Cuff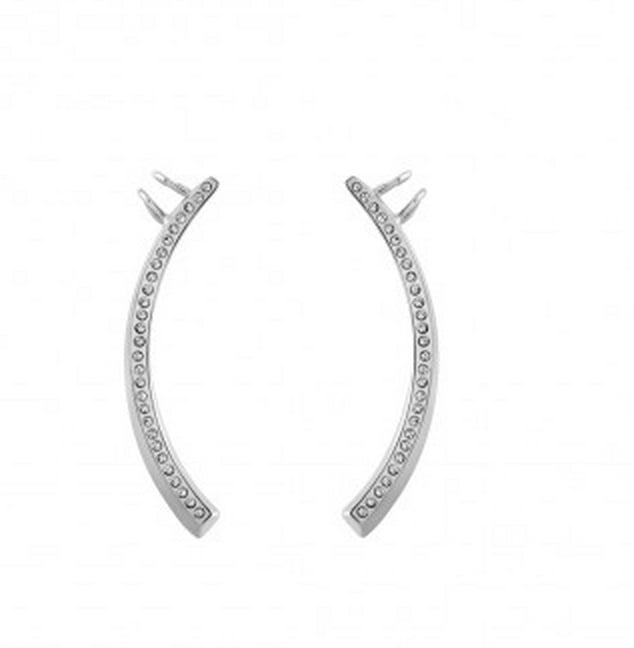 If you've been following the award season red carpet, then you know ear cuffs are having a moment. If at first I was resistant of the trend, I'm now totally into the edgy-cum-glam effect, and I must have these Vita Fede Half Moon Crystal Ear Cuffs [17] ($265) — they may be the easiest way to replicate a red carpet trend, ever.
— HW
Sea Breton Striped Lace Cutout Dress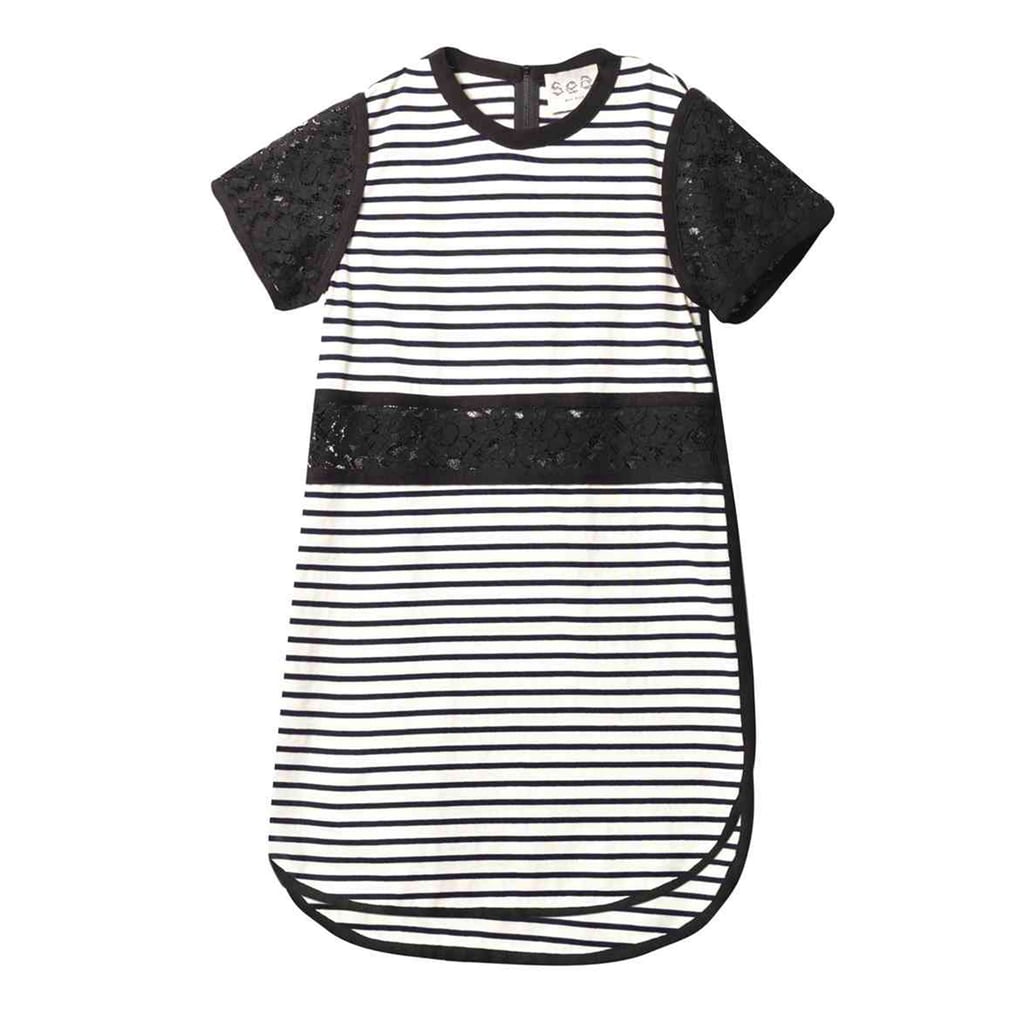 Something about spending too much time in jeans and jackets has me itching for a more feminine look. While I can't wear this Sea Lace Cutout dress [18] ($297) on its own, I can definitely layer it up with tights and booties — and nothing will make me happier than a dress I can wear right NOW.
— HW
Trina Turk Kaitlyn Jumpsuit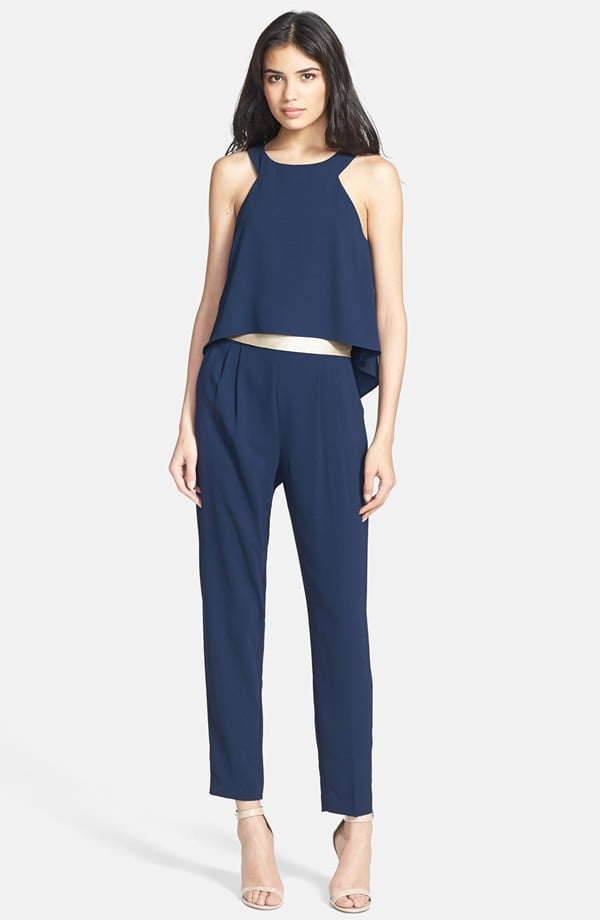 A jumpsuit that can take you from the office to happy hour, from Winter to Spring, from lunch with Mom to a romantic dinner with your significant other — does such a wonderful creation exist? It does! This Trina Turk crepe jumpsuit [19] ($378) will be the superhero of your wardrobe — but always remember: "With great power comes great responsibility."
— Mandi Villa, contributing editor
Isabel Marant Holden Slides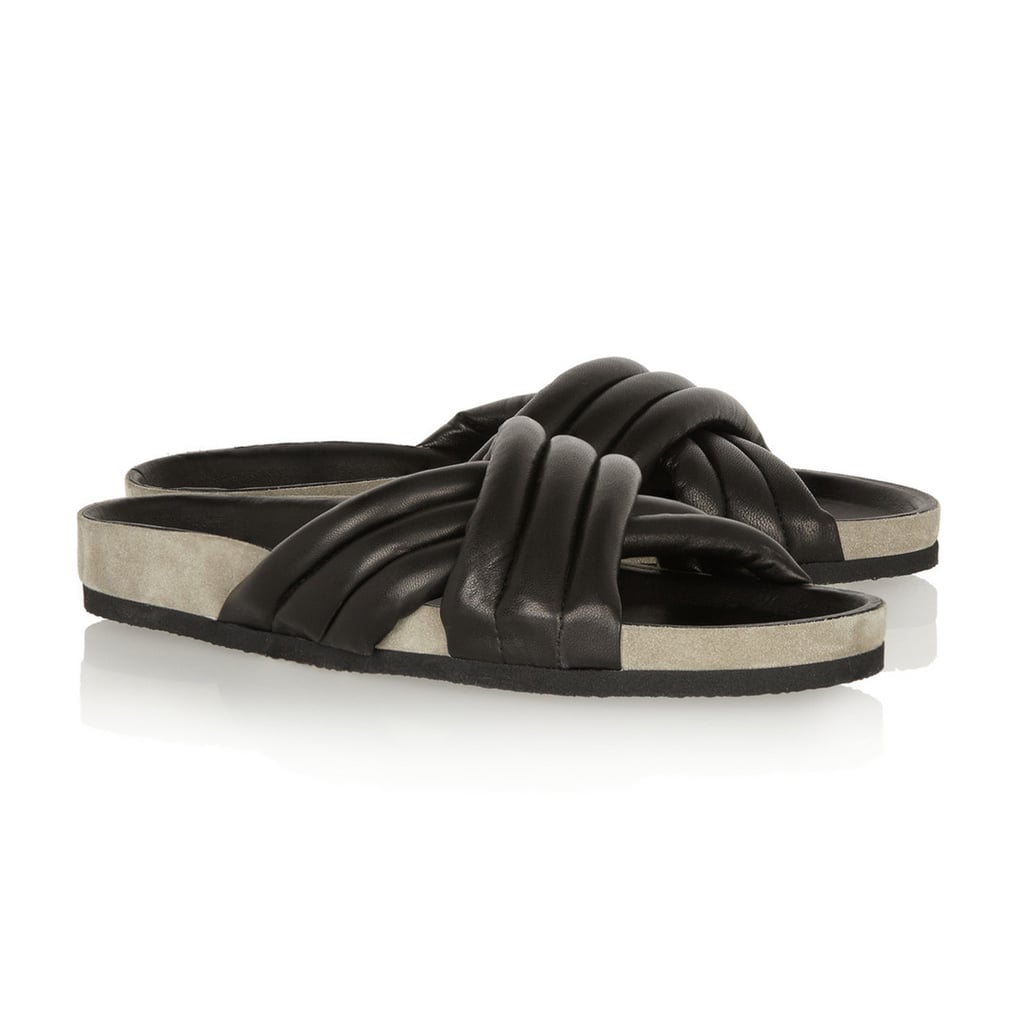 Birkenstocks and slides are back in a big way [20], but leave it up to Isabel Marant [21] ($510) to make a totally chic pair in butter-soft leather that are completely comfortable and still very cool.
— Meg Cuna, style director
Gorjana & Griffin Taken Ring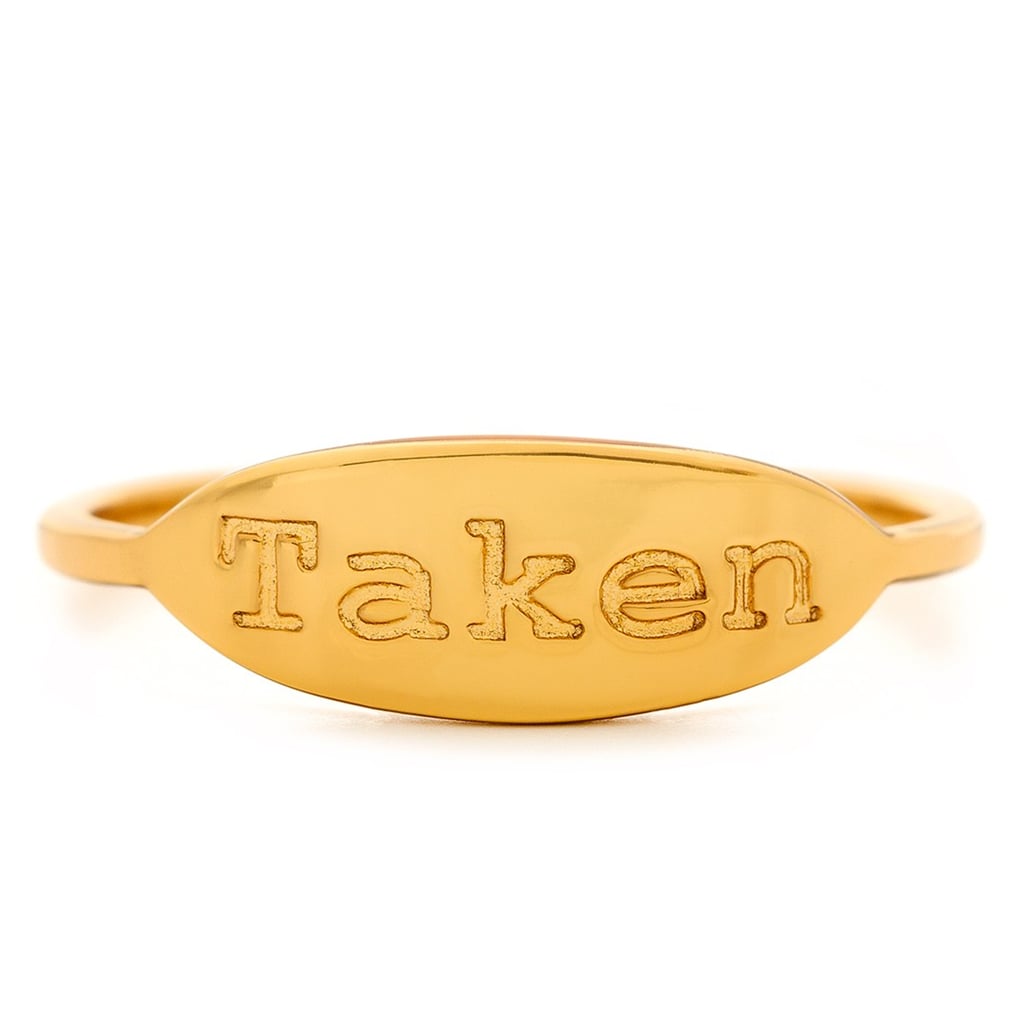 Sure, my wedding [22] ring probably performs the same function, but I still can't resist this adorable gold Gorjana & Griffin "Taken" ring [23] ($35), especially around Valentine's Day. And don't worry, my lovely single friends . . . There's one for you [24], too.
— KS
Carven Bandage Top Dress
I'm always on the lookout for amazing dresses, and this Carven one [25] ($509) comes very close to perfection. It's sweet and girlie, but the wrapped top gives it a dose of sexy (even with the fruit punch shade).
— Leah Melby, associate editor
J.Crew Garnet Flame Shirt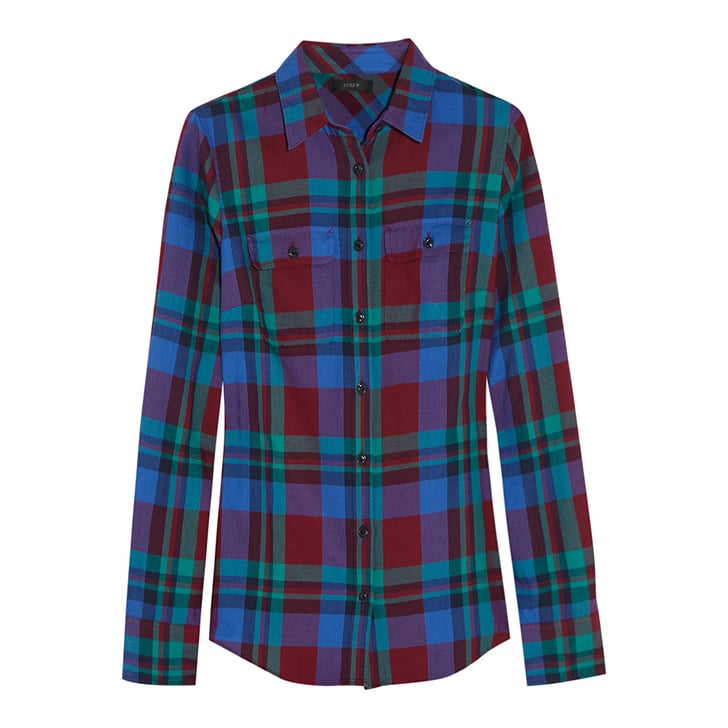 My mantra when it comes to plaid? More is more. I find myself wearing the same select few while filming POPSUGAR Now, so I think it's time to add this J.Crew [26] ($90) one into the mix. And I love the pops of burgundy — it's screaming for a matching lip!
— AM
Sarah Chloe Kiyla Monogram Bracelet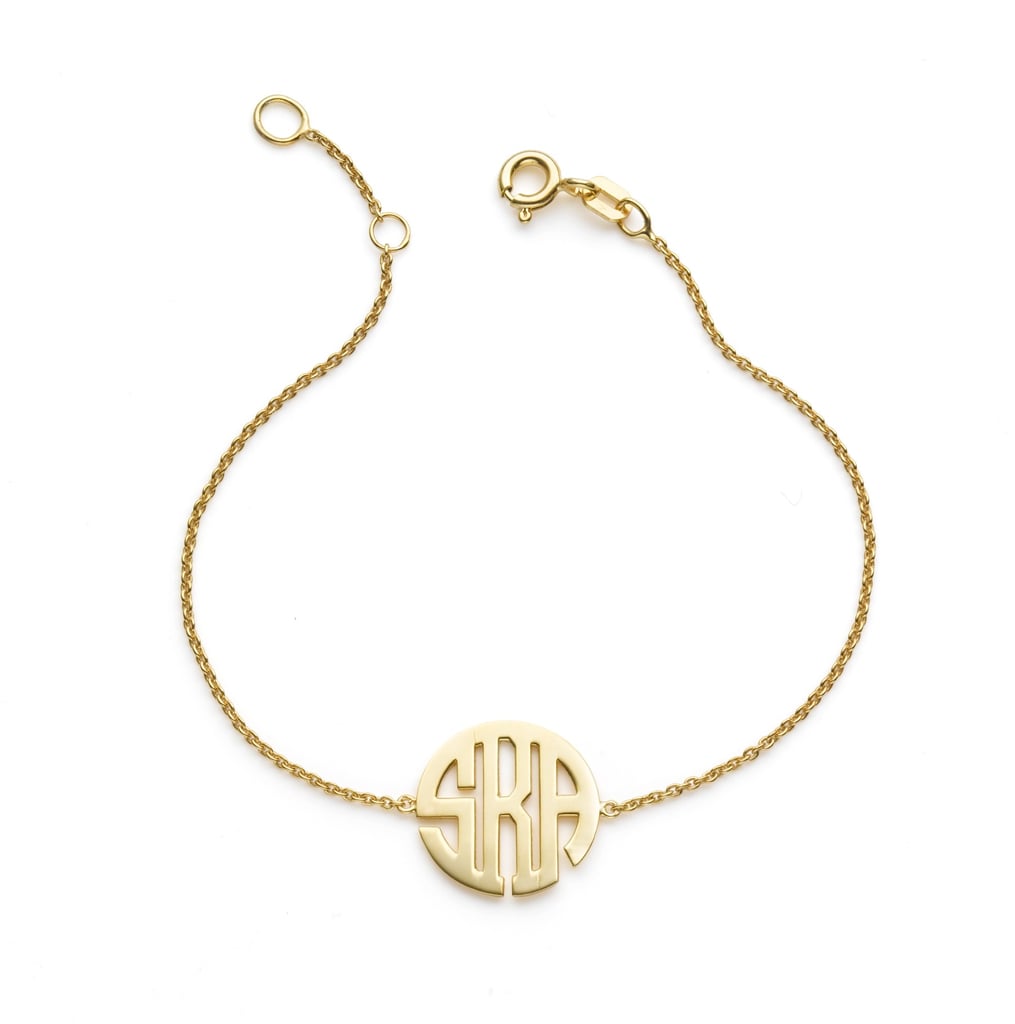 I'm a fan of customized, initial-happy jewelry, and now that I'm planning my wedding [27], I'm already thinking about the first piece I'll buy with my new monogram. Sarah Chloe's classic circular style [28] ($169) is currently first in the running.
— LM
Zara Pink Boucle Coat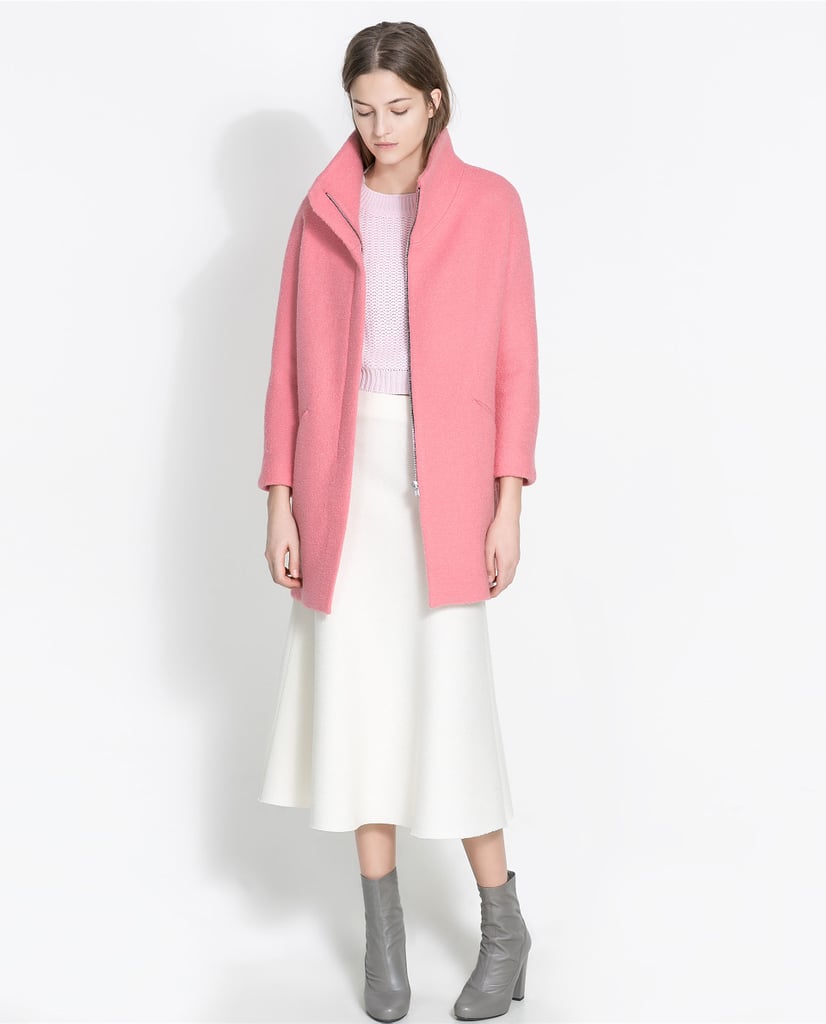 This might sound a little weird, but pink is the new neutral. It looks good on every skin tone, it works well with almost any color, and if it's good enough for Phoebe Philo, then it's good enough for me. I'm getting my fix with this Zara coat [29] ($189) to wear with black tights or jeans.
— MLG
Alexander Wang Silicone Prisma Tote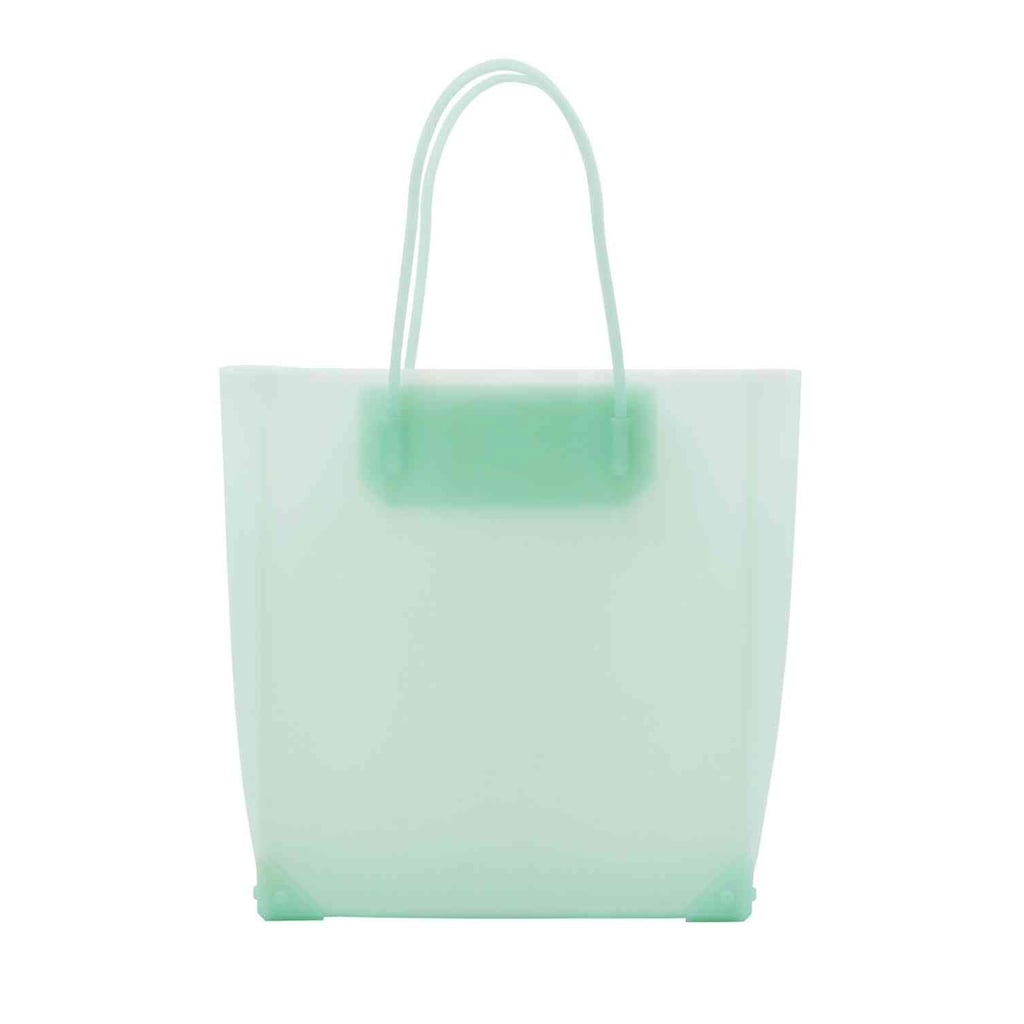 It's not uncommon to see me lugging my laptop to and from the office, but rather than the tote bags I collected over the years, Alexander Wang's pastel silicone carrier [30] ($395) would be a much chicer option. A fortunate find for me, with Fashion Week around the corner.
— RM
Nike Free 3.0 v5 Running Shoe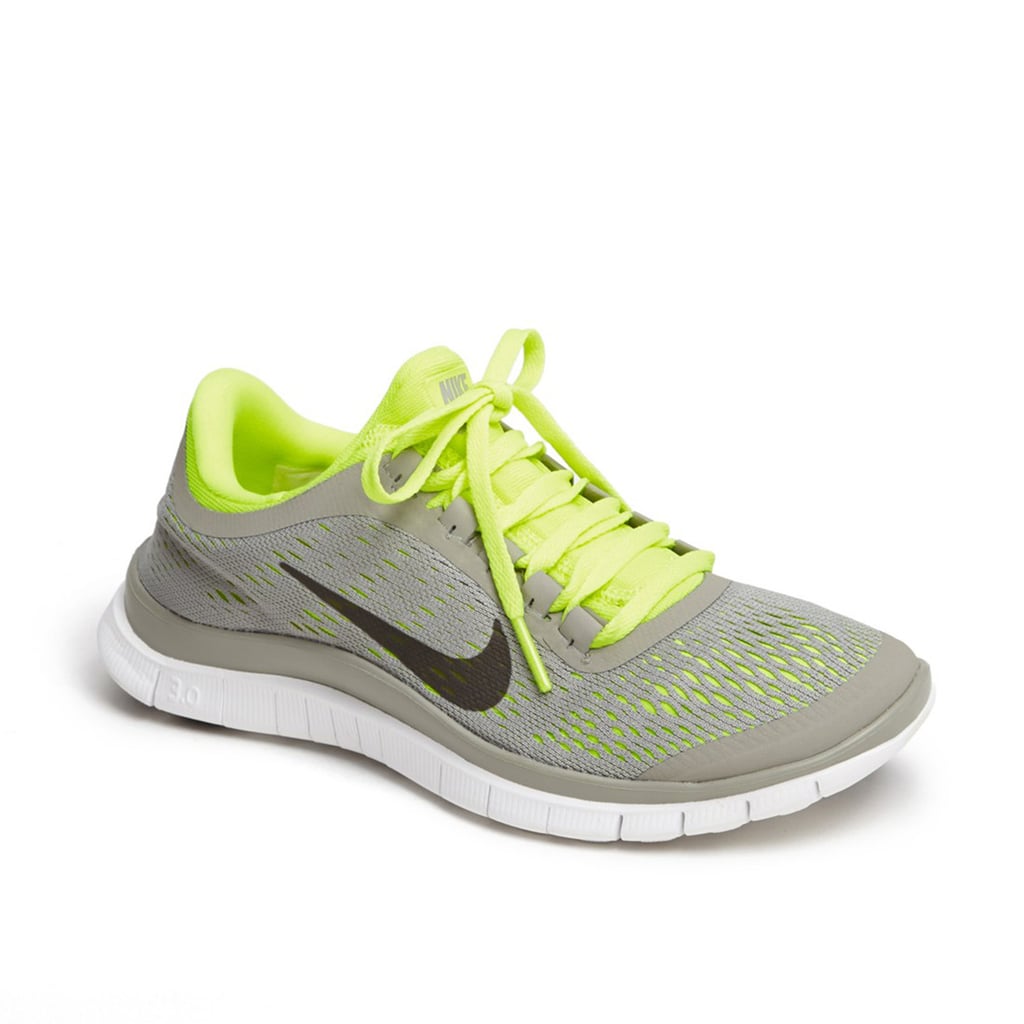 Sneakers are stylish, ladies rejoice! I just picked up these new Nikes [31] ($110), and I can't wait to wear them with everything from dresses to suiting. No backup flats needed!
— AM
ASOS Textured Peg Pants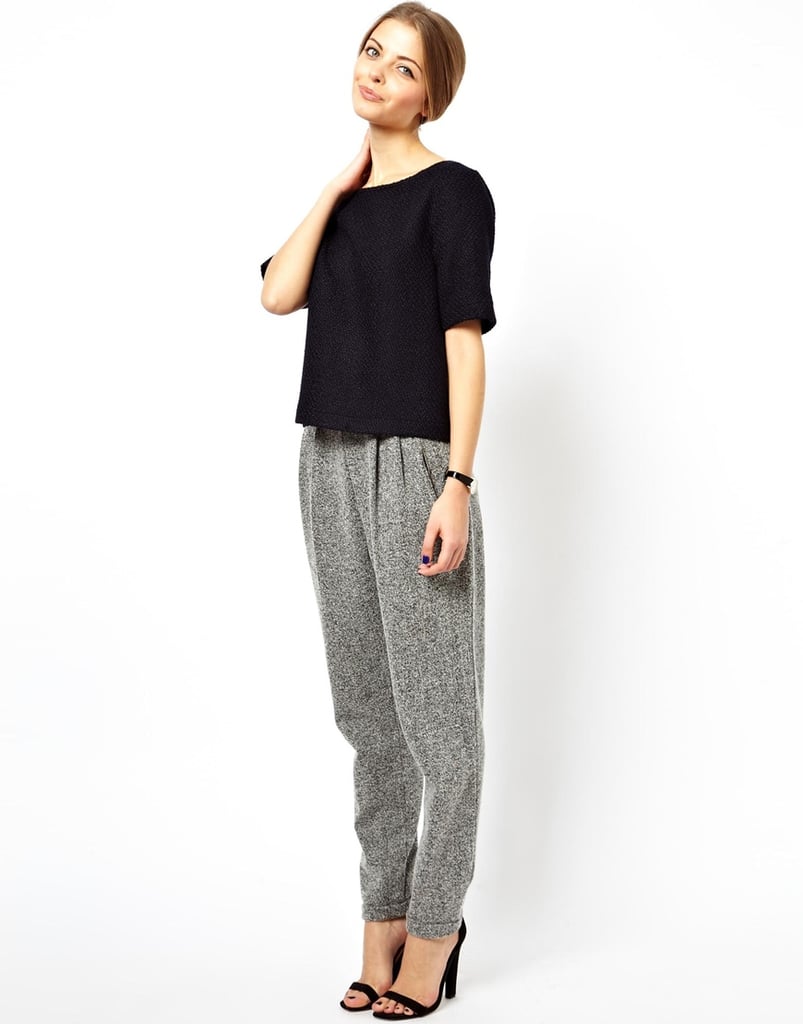 My new favorite trouser silhouette is the peg pant, and this textured pair from ASOS [32] ($83) has all the trappings of the perfect buy: they're loose up top, slim and cropped at the ankles, and all kinds of comfortable.
— KS
A Peace Treaty Sash Scarf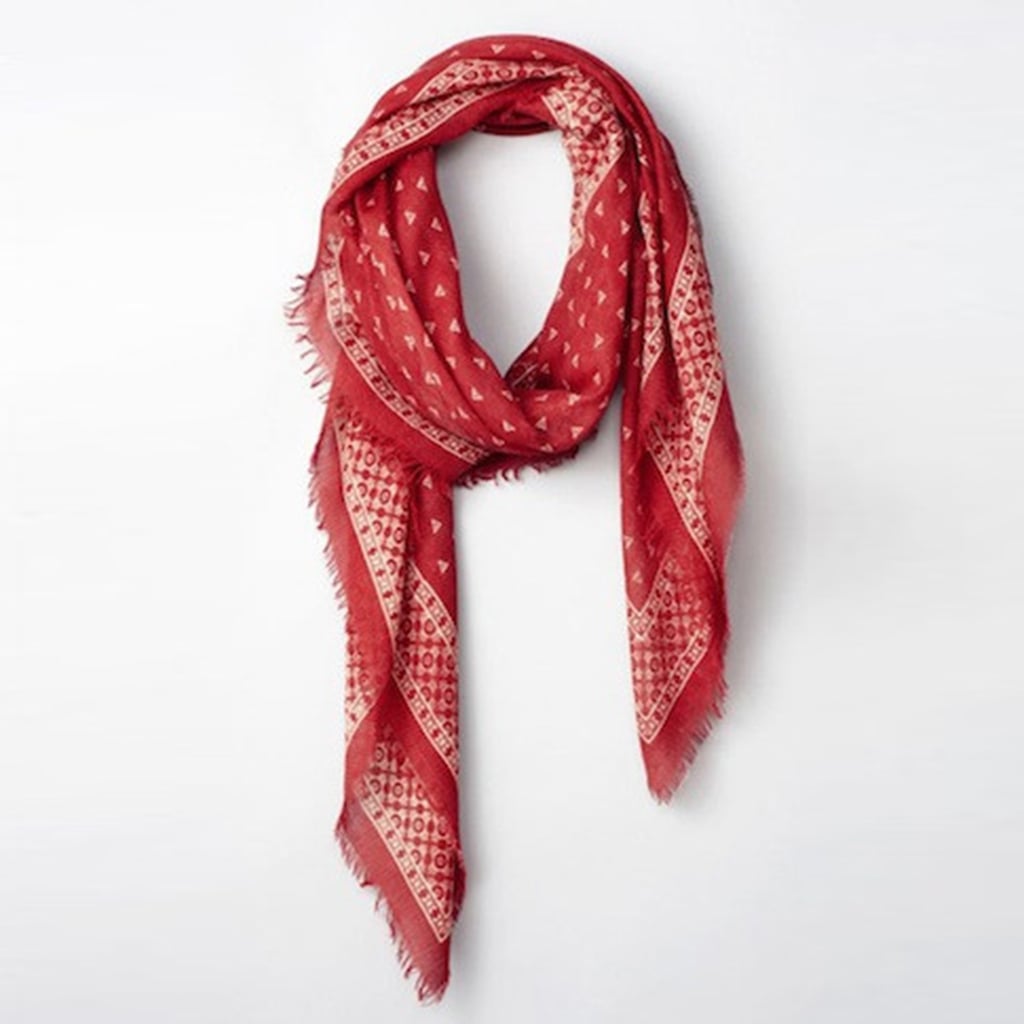 This socially conscious collection just recently joined the CFDA family, but I've been a longtime fan of its lightweight scarves. This luxurious A Peace Treaty cashmere and silk blend [33] ($319) is light enough to tuck away into your bag to use as an emergency layer, which is perfect during the transitional months.
— MC
Dezso by Sara Beltran Cornu Thin Ring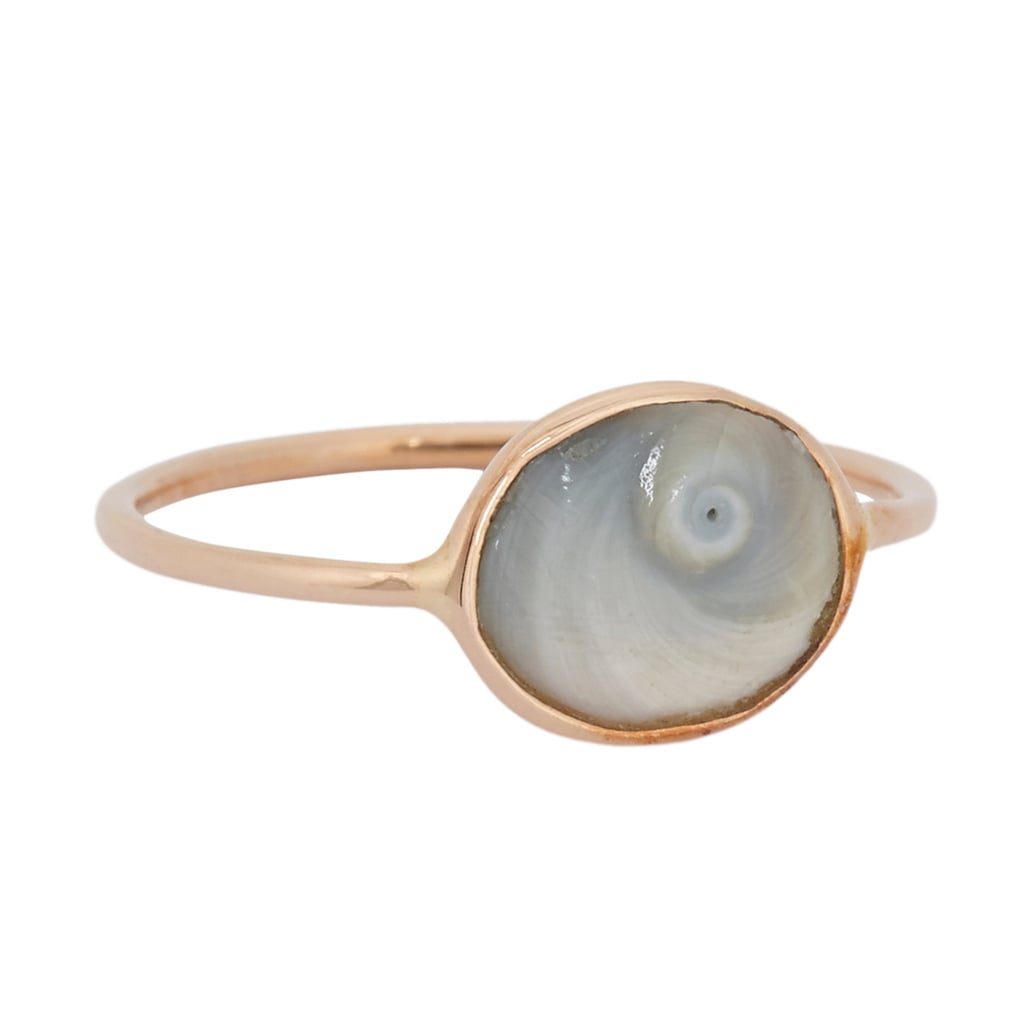 I love anything that reminds me of a beach holiday, like this Dezso by Sara Beltran [34] ($290) ring. It has a wave pattern that reminds me of the ocean, and the tiny dot in the center feels exotic and looks almost like an evil eye.
— MC
Stela 9 Luna Bag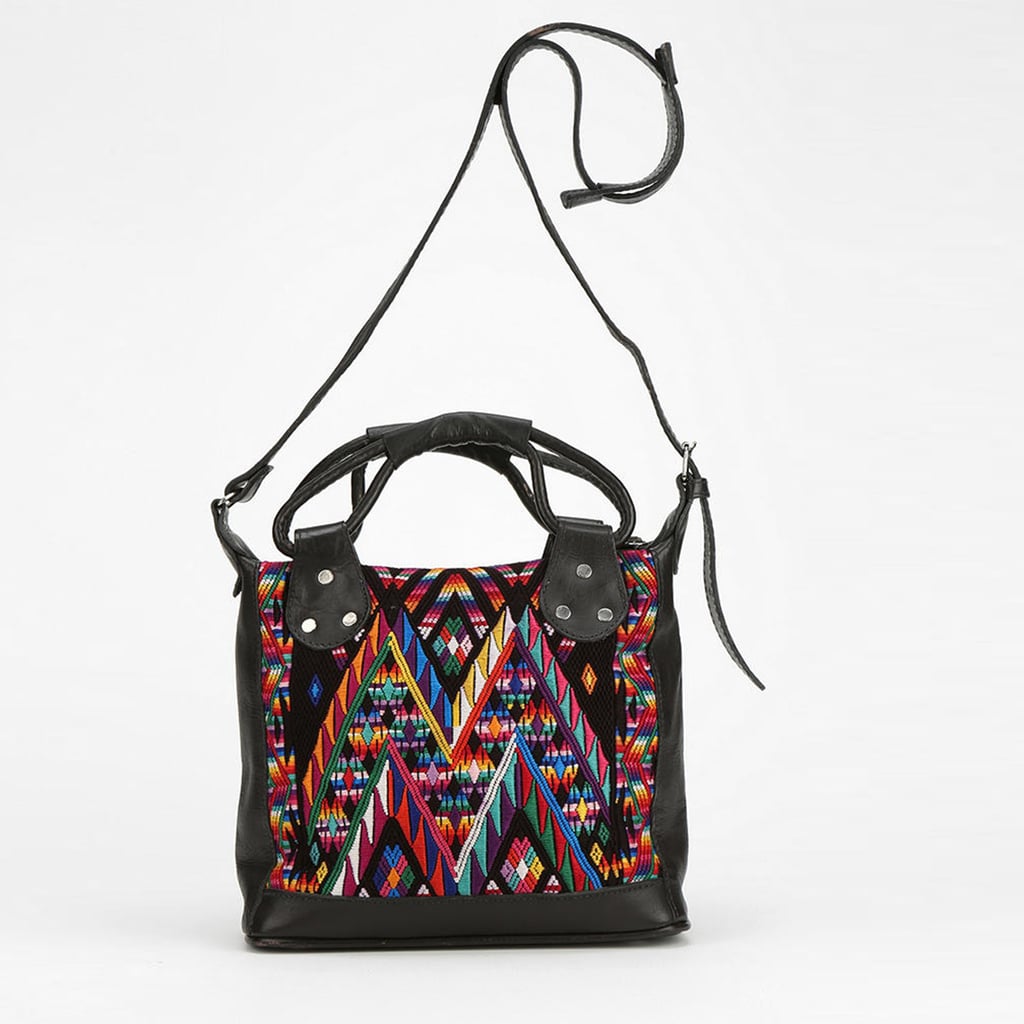 I know, I know, it's February and Coachella isn't until April, but what kind of fashion editor would I be if I didn't get a jump start on my festival fashion plans? Comprising supple lightweight leather and colorful cotton embroidery, this convertible Stela 9 crossbody bag [35] ($179) is a kaleidoscope of woven magic.
— MV
Cecile Presque Parisienne Sweatshirt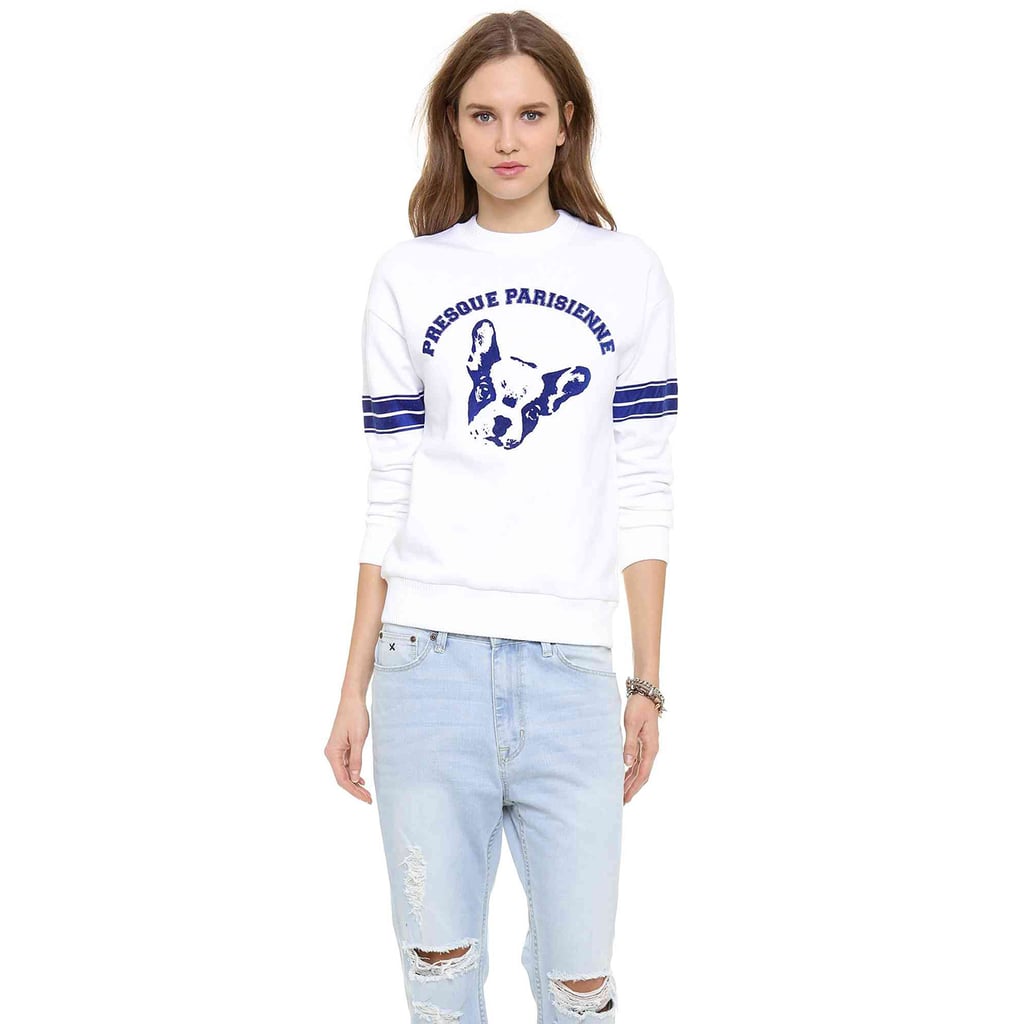 I'm not exactly a sports fan, so I can't say I'll be rooting for any team on Super Bowl Sunday. But if the game requires game-day gear, that I have. I mean, this sweatshirt [36] ($165) counts, right?
— HW
Linea Pelle Dog Collar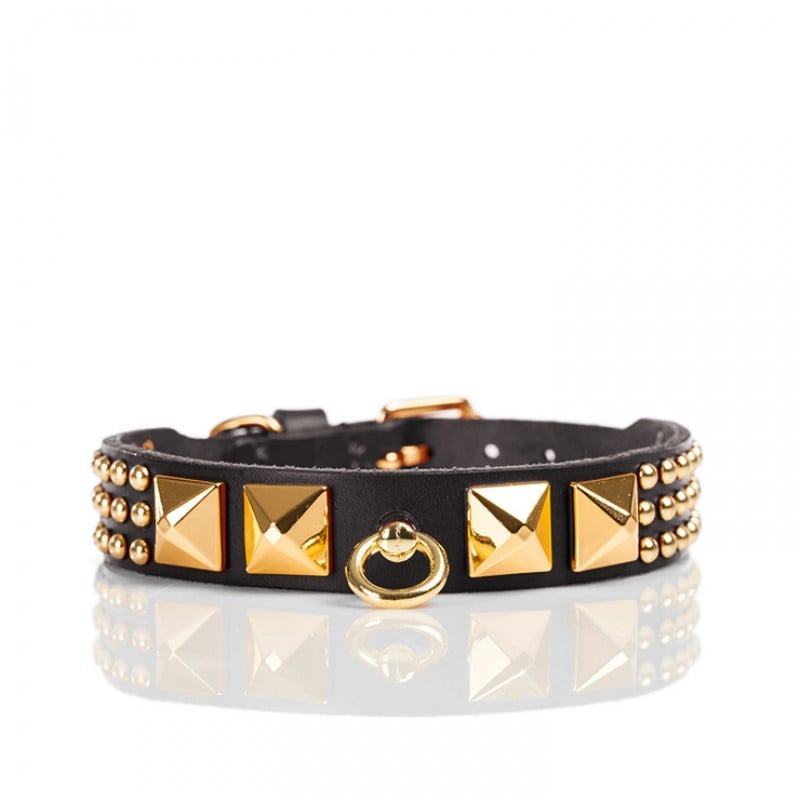 My shopaholic ways aren't limited to things just for me — I've bought my dog way more collars than any normal mother should. Still, this sweet new offering [37] ($48) from Linea Pelle, an addition to her bags and belts, might have to be included in the mix.
— LM
Vince Joanna Booties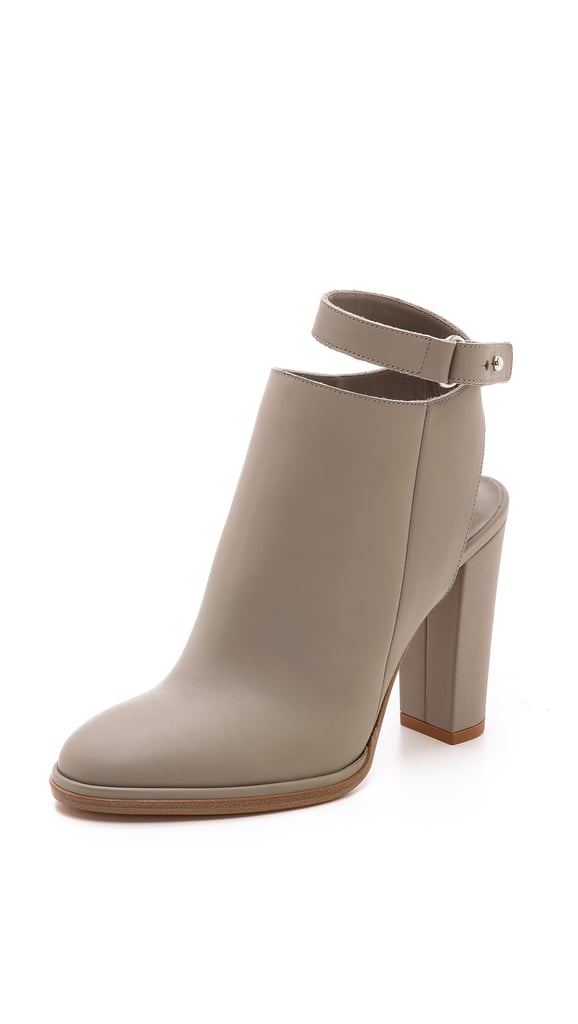 By this point in the Winter, I am deeply sick of all my big clunky boots. And these Vince booties [38] ($450) with just a slice of heel showing are the perfect step into my more delicate Spring shoes. These will work great with tights now and transition so easily into warmer weather. Which, by the way, could start anytime now.
— MLG
Cheap Monday Shrug Sweatshirt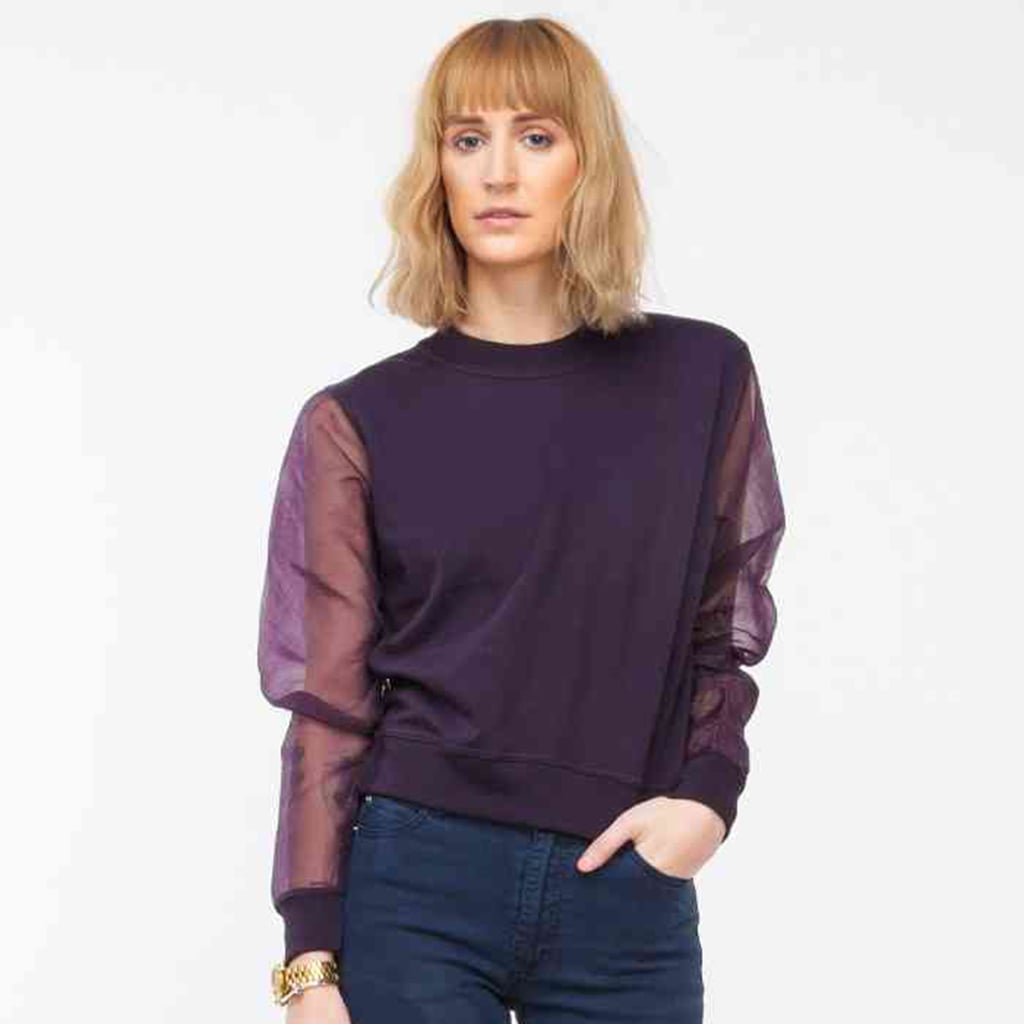 Sweatshirts give us so much comfort when it's cold out, but the sheer sleeves on this one from Cheap Monday [39] ($70) will keep the volume turned up long after Winter's chill has left the air.
— JF
Madewell Linen Paris Tee
Our entire fashion team has been eagerly awaiting Madewell's Spring line to hit shelves ever since we got a peek at it [40] (the first from the label's new designer). It's slowly rolling out on the site, and the piece I'll start with? Another one of its amazing tees [41] ($45), this time with "Paris" boldly printed on it — French is a big thing for the Spring collection.
— LM
Eberjey Lace Coral Set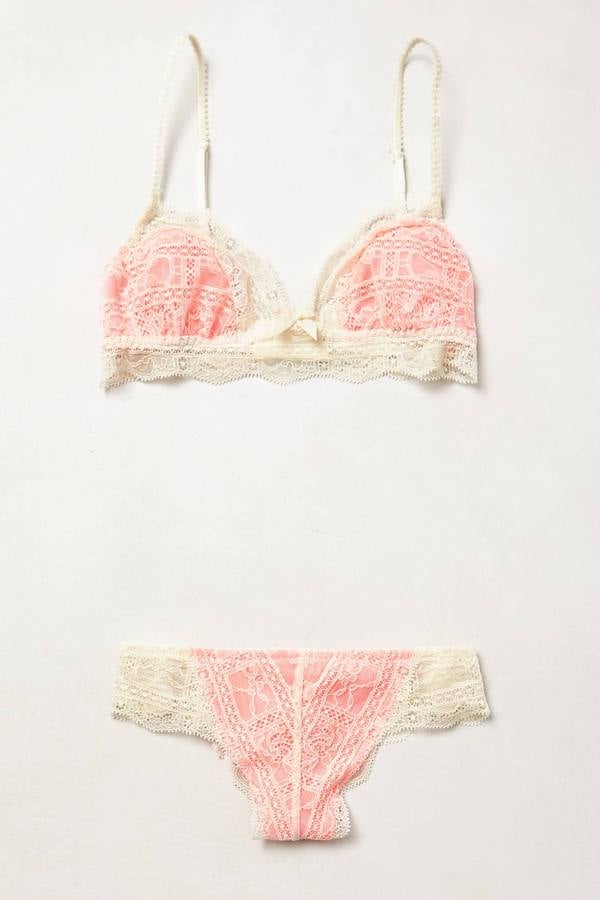 Regardless of your Facebook relationship status, Valentine's Day is the perfect excuse to stock up on pretty underthings, like this ultragirlie Eberjey Lace Coral set [42] ($44 and $58).
— HW
Diane von Furstenberg Julian Pop Wrap Dress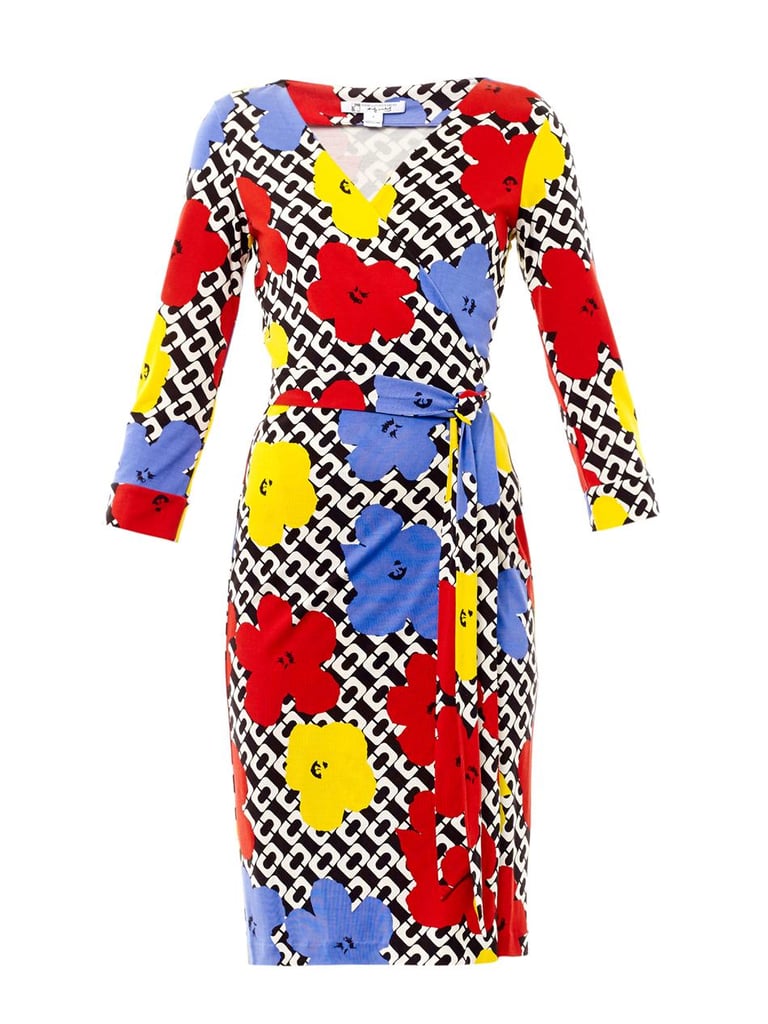 In case you missed it, it's the 40th anniversary of the wrap dress, and Diane von Furstenberg just released a limited-edition PopWrap series that includes this option [43] ($365), which combines Andy Warhol's iconic flowers with the brand's signature chain-link print.
— KS