The holiday shopping season is over. Whew! Finally! That was exhausting! So, um, now what? Don't judge us, but after a good four and a half minutes of peace and quiet, we're celebrating by doing a little ecommerce recon.
That's because, after all the gifts have been unwrapped, there's still some great stuff out there we haven't gotten our hands on. Like a lace zebra sweatshirt or the New Year's new It tote. So do the right thing and resolve to shop our editors' January must-have fashion picks right here.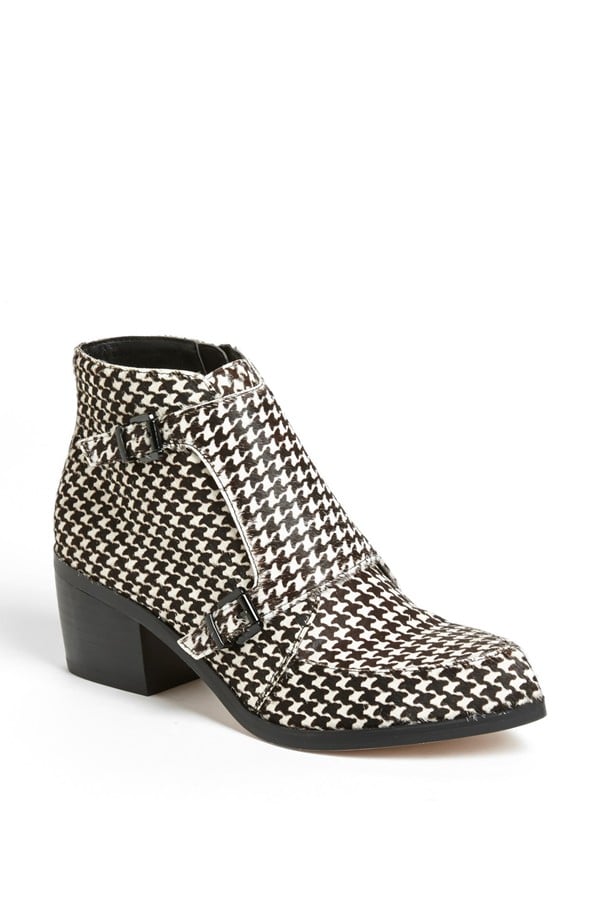 Houndstooth and monk strap? Say no more! These checkered Topshop booties [1] ($170) could single-handedly launch a punk revival movement — I'll be waiting at the front lines.
— Mandi Villa, contributing editor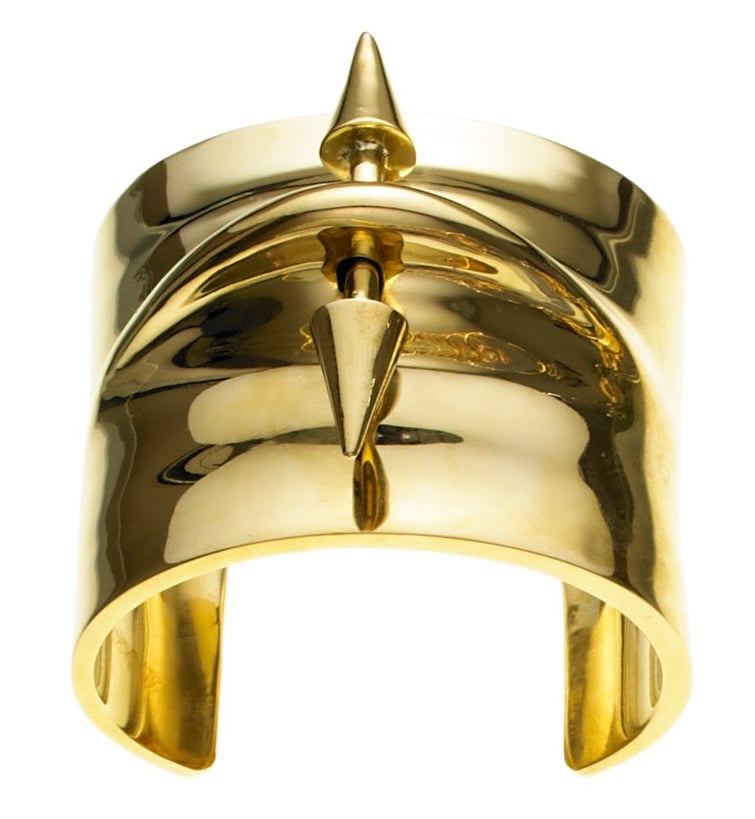 Hollywood-beloved Jennifer Fisher just revealed her revamped website, and it's entirely too easy to shop for her simple but standout pieces. I've been wanting to find a great wide gold cuff [2] ($940) I could wear every day for years, and 2014 just might be the year.
— Leah Melby, associate editor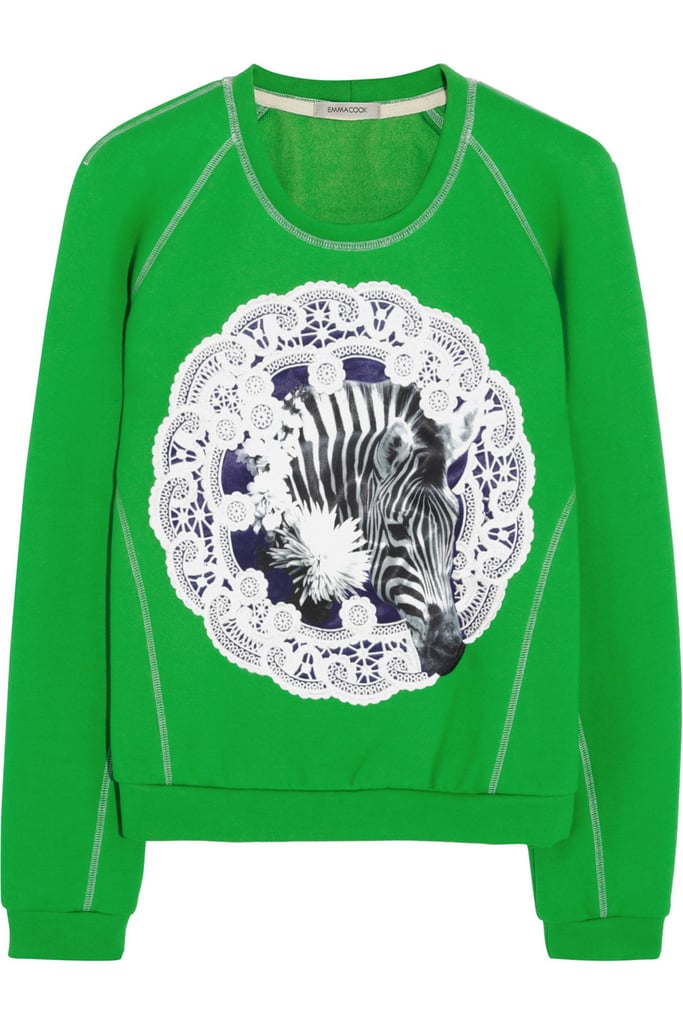 My weekday style tends to hit a slump this time of year. How could Emma Cook's bright sweatshirt [3] ($385) not up the ante? There's lace, people!
— Randy Miller, associate editor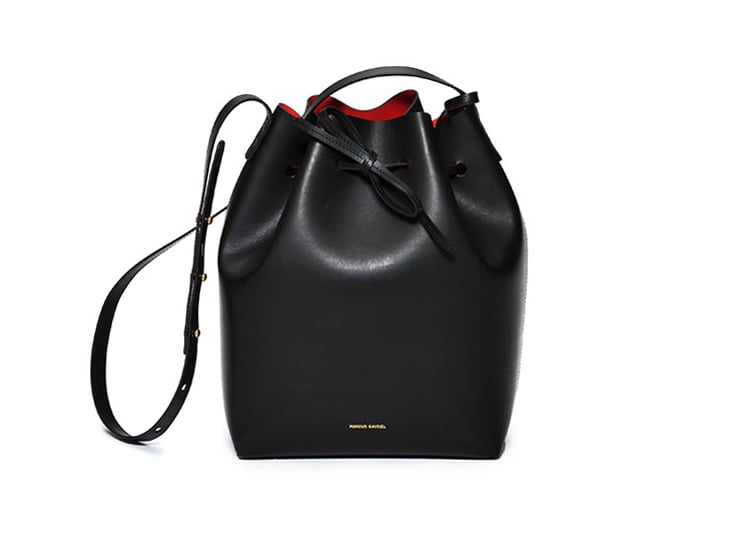 Truly elegant with its clean lines, Italian classicness, and nod to California cool, this Mansur Gavriel bucket bag [4] ($495) is one of fashion's best-kept secrets.
— Meg Cuna, style director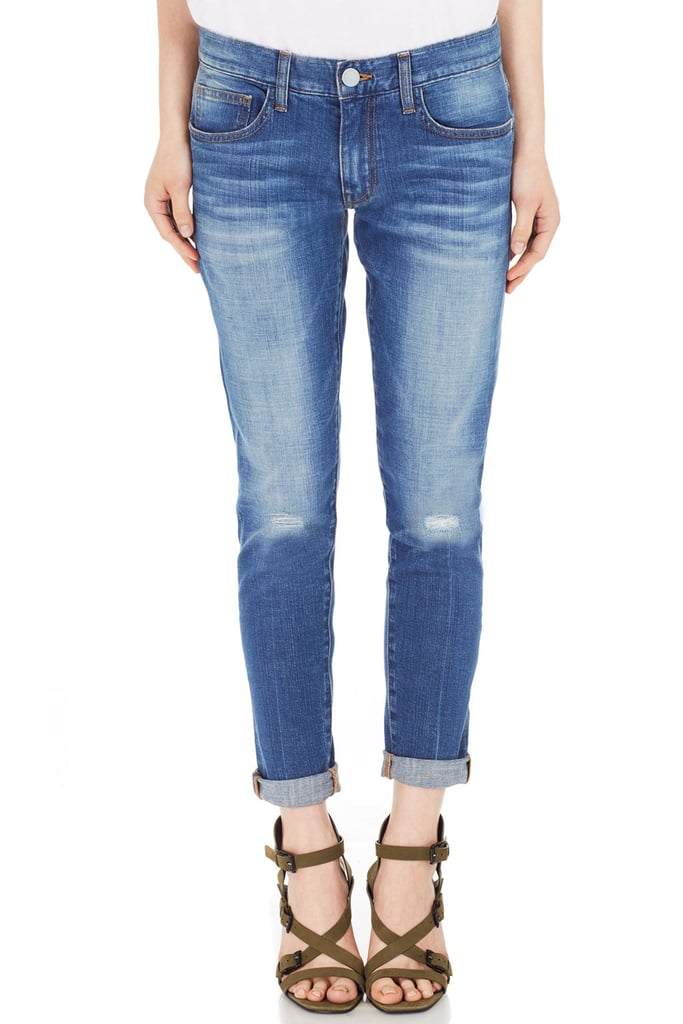 After years of rebuffing boyfriend jeans, I am finally ready to succumb to the trend. With a clean silhouette, delicate distressing, and a direct donation to the No Kid Hungry campaign, these Rebecca Minkoff exclusives [5] ($118) will make my transition from exclusively skinny to denim chameleon seamless and selfless.
— MV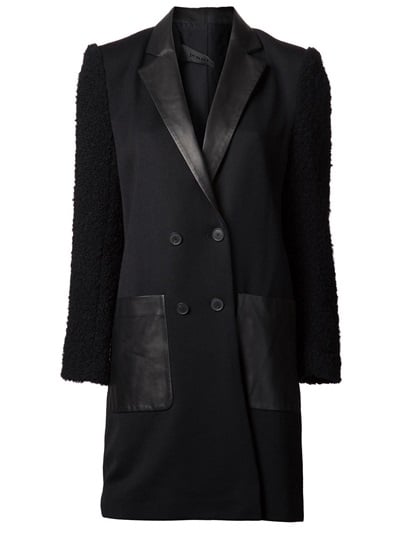 As much as I'd like to, I can't rock my North Face puffer every time I exit a building. For the moments I need to "bring it" in the outerwear department, no matter the temperature, this Jenni Kayne long double-breasted coat [6] ($895), with its lambskin notched lapel and lushly textured sleeves, will serve as the statement piece I need.
— Kate Schweitzer, editor
Having just won the Footwear News Award for emerging designer [7], Aquazzura is on a hot streak. So what better time to snap up a pair of on-trend flats [8] ($650) from the young designer? I love that these are dressy yet comfortable to walk in. I think Olivia Palermo would approve.
— Melissa Liebling-Goldberg, fashion and beauty director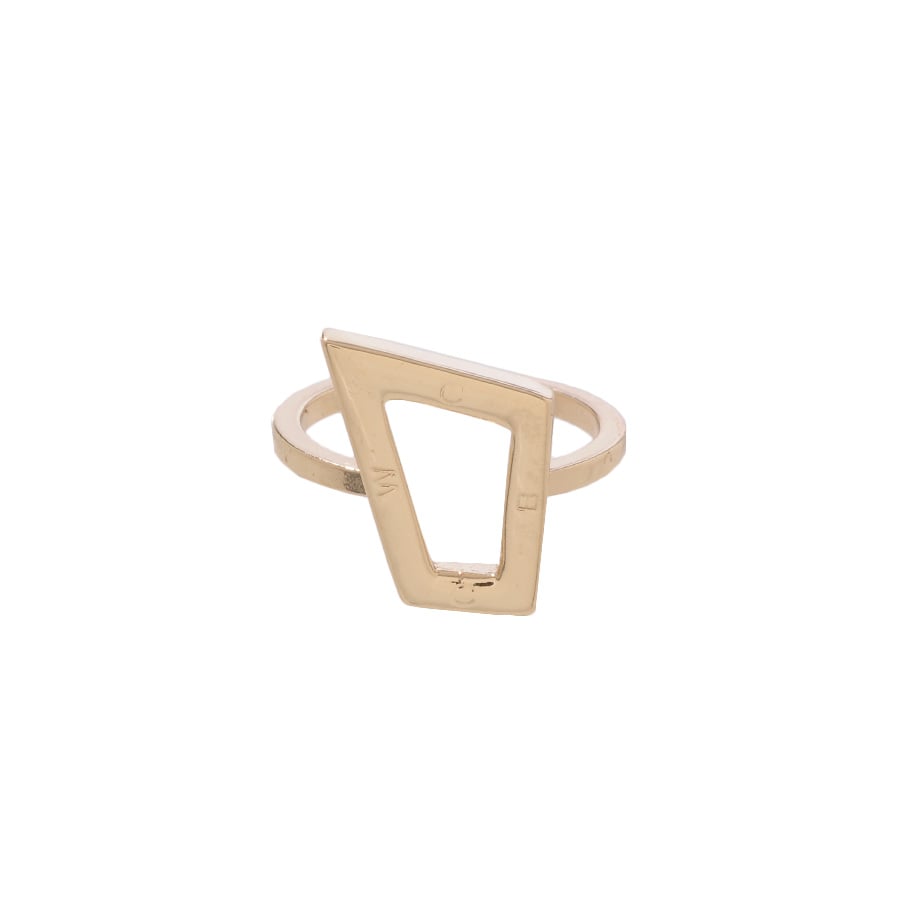 If you've met me, you know one thing about me: I live in Tribeca — and am darn proud! With neighborhood favorite Matt Bernson releasing a line of jewelry inspired by my streets [9] ($45), I won't even have to open my mouth to show my neighborhood spirit.
— RM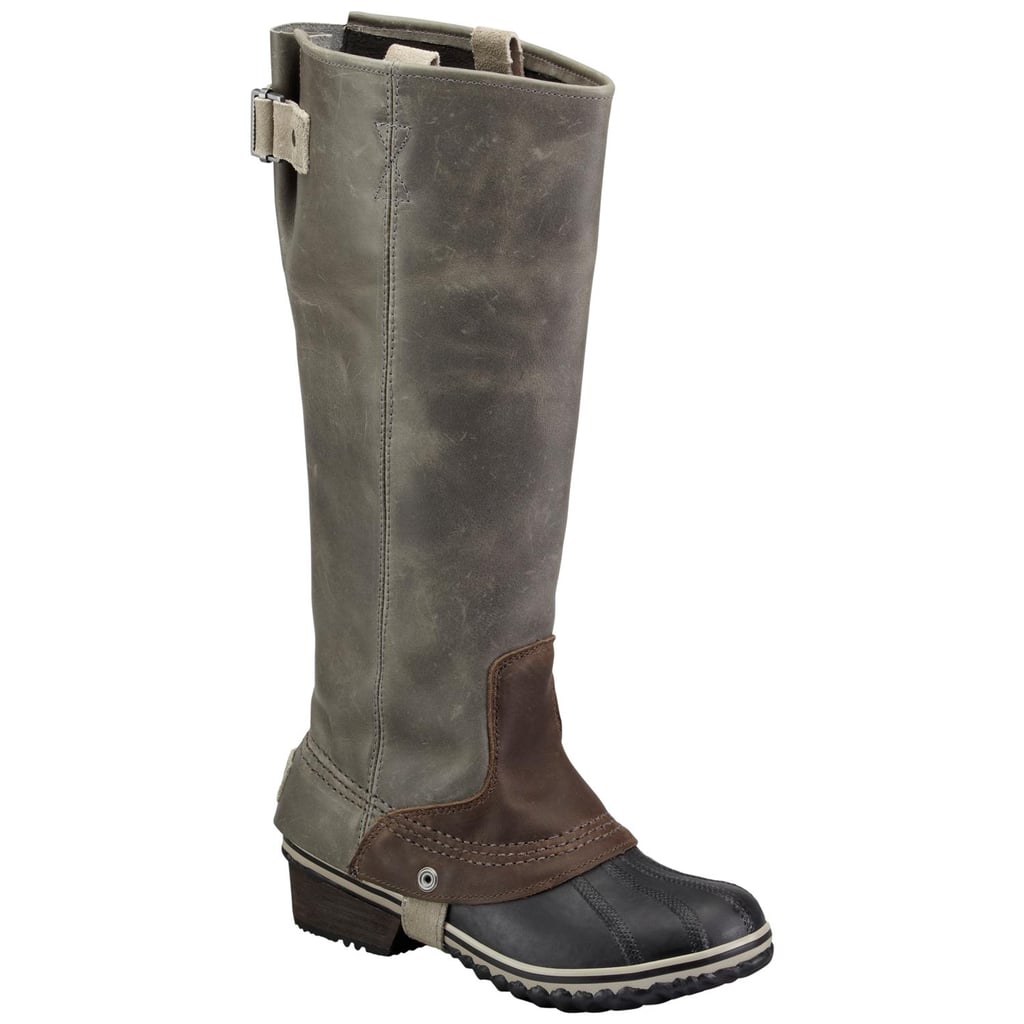 Don't believe for one second that boots have to be chunky and cumbersome to keep your feet and legs warm. This pair of Slimpack Riding Boots from Sorel [10] ($210) has all the sleek appeal of a pair of stilettos and more warmth than you could ask for.

— Justin Fenner, assistant editor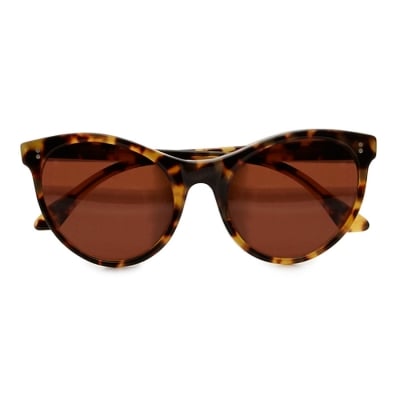 These Illesteva sunglasses [11] ($230) might be a bit of a splurge, but with a silhouette this classic, you'll wear them forever.
— Robert Khederian, editorial assistant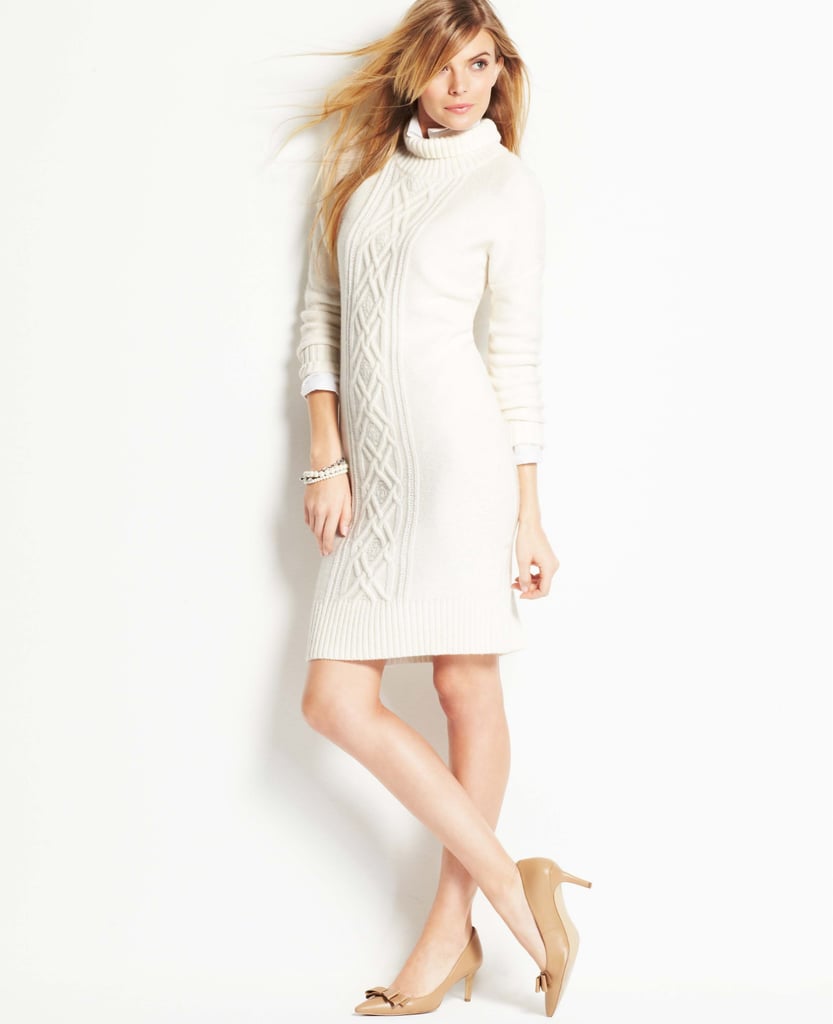 The next step for someone who loves an oversize, chunky sweater? A sweater dress with the same vibe. I'd wear this Ann Taylor style [12] ($129) with over-the-knee boots and likely live in it.
— LM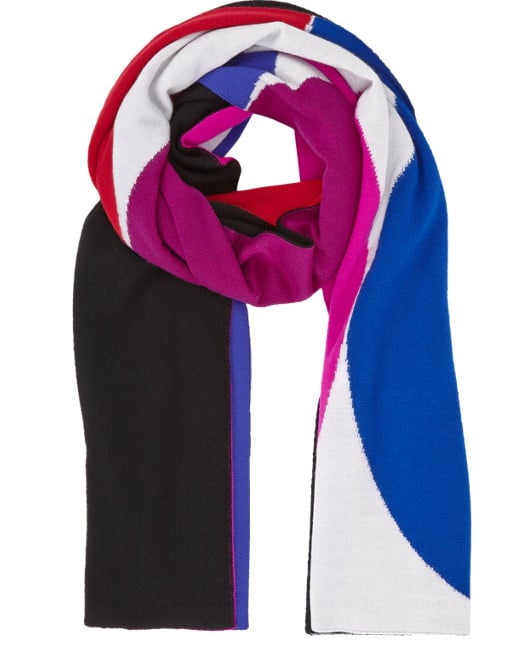 With as much money as I've been spending on holiday gifts, all of my personal purchases have to have some kind of added value. I like the idea of something with as much function as this Lisa Perry Oblong Scarf [13] ($695) because it's big enough to work as a blanket in a pinch.
— JF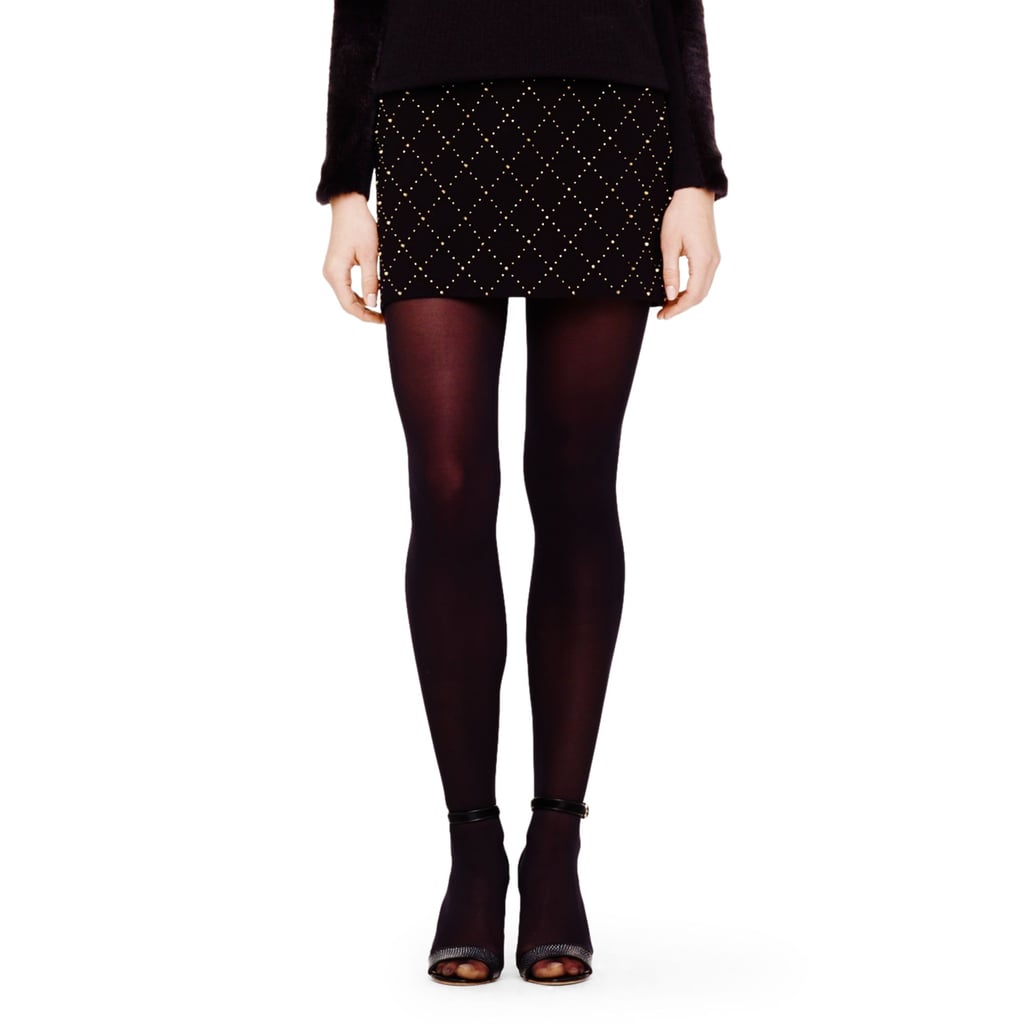 Is Club Monaco's quilted skirt [14] ($199) the perfect Winter mini with its studded lattice and high-contrast hint of sparkle? I'd say so (especially when paired with a sweater and tights!).

— RM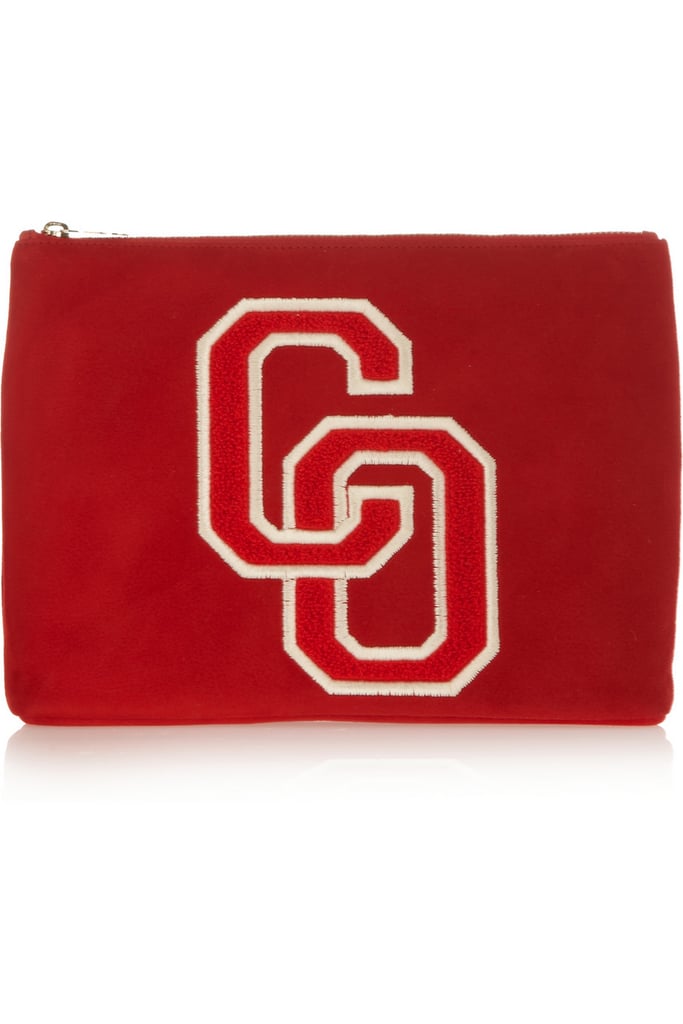 How do you stay one step ahead of the varsity-jacket trend? With Charlotte Olympia's varsity appliquéd suede pouch [15] ($445), you're totally on the A-team.
— Hannah Weil, associate editor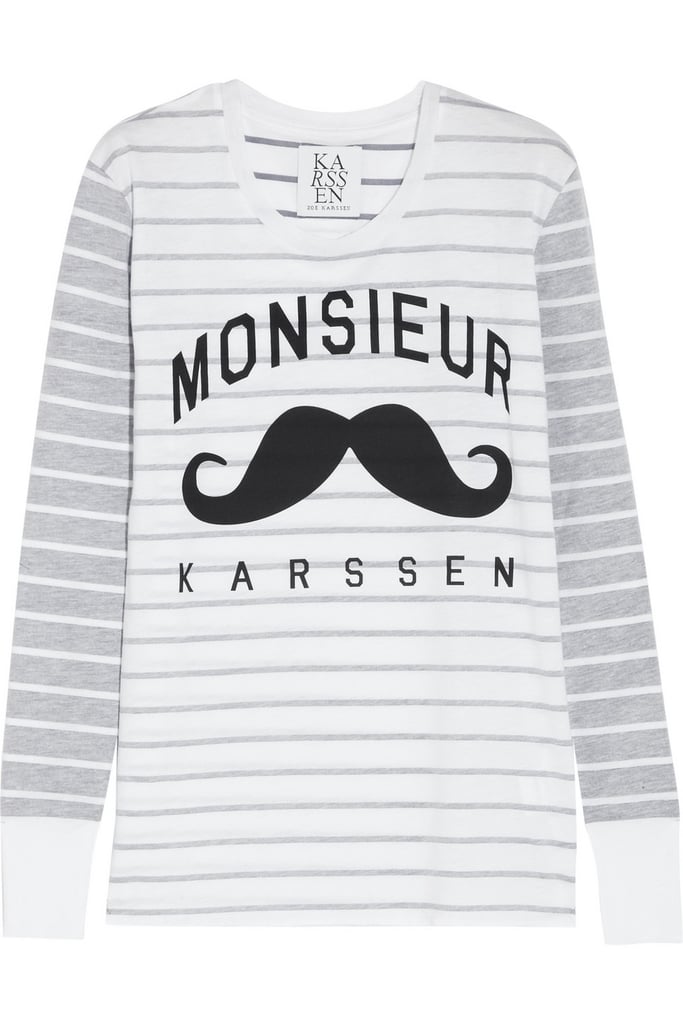 After a week month filled with delicious holiday treats and a cocktail or two, I'm relying on this Zoe Karssen tee [16] ($100) to keep me stylish and comfortable in the New Year.
— MV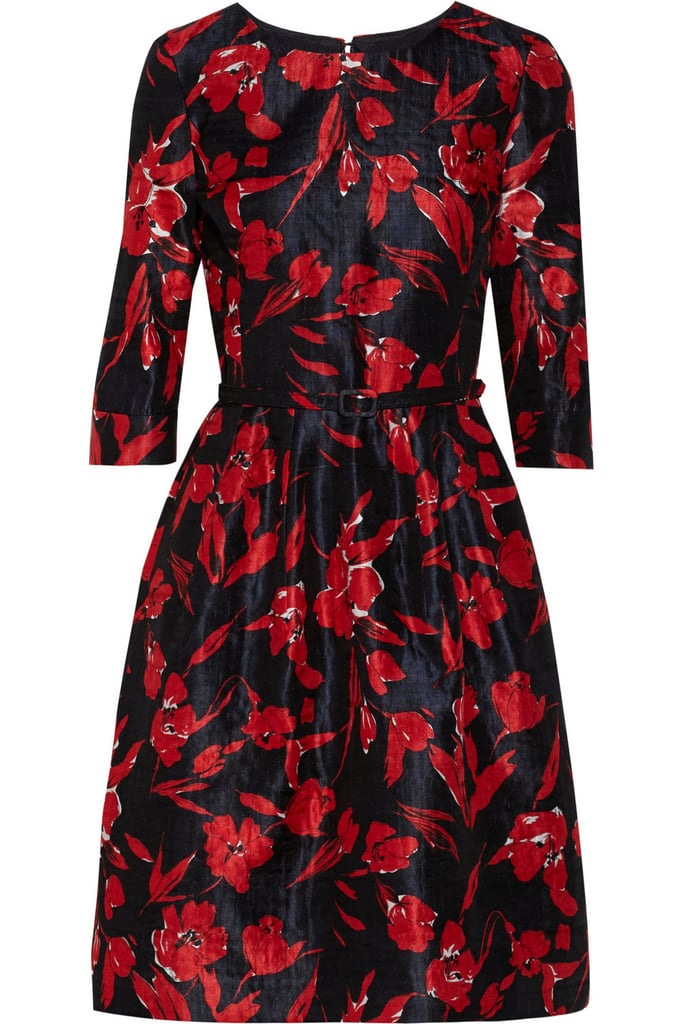 Whenever Oscar de la Renta becomes slightly more affordable, my ears perk up. His latest collection [17] for The Outnet is just as good as his first [18] — and this ladylike floral dress [19] ($950) may just be the strongest piece from the stunning capsule.
— RK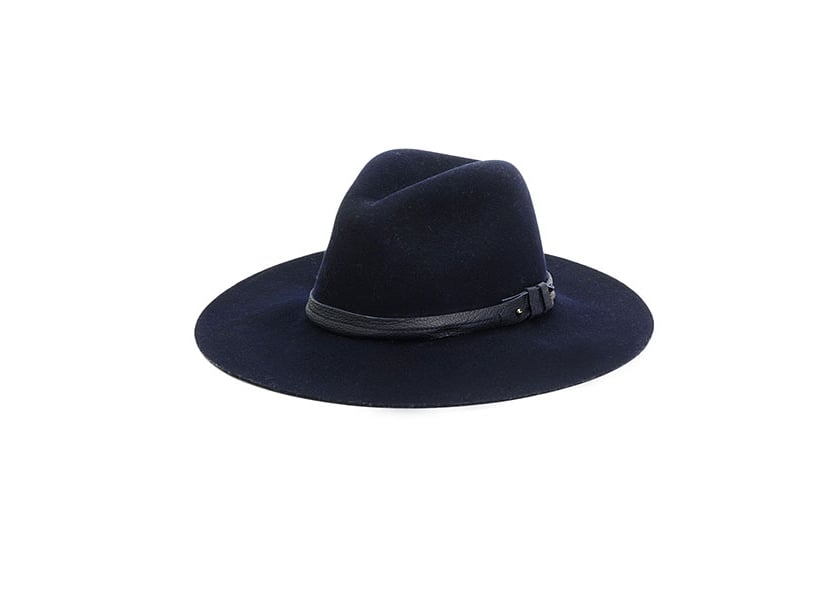 The fedora is a perfectly tailored and eternally effortless staple in our closets. This classic Rag & Bone style [20] ($175) has been revamped with an extrawide brim. Style it with a little black dress to capture a masculine-meets-feminine feel.
— MC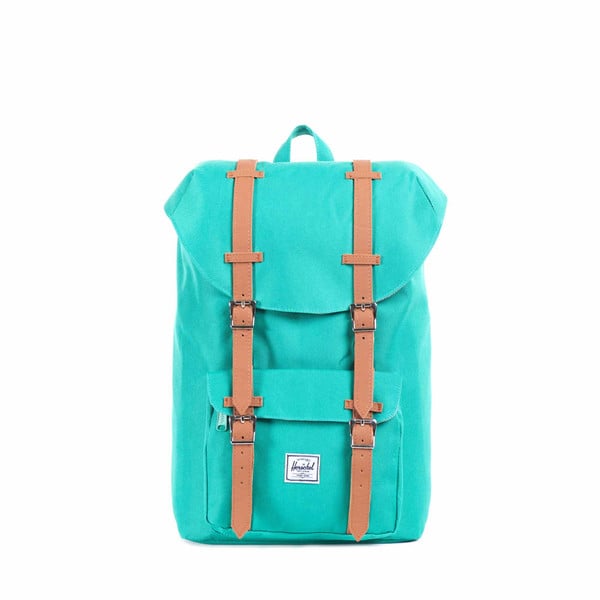 I've been a fan of the Herschel Supply Company's well-designed duffels for a while now, but in my New Year's resolve to break away from my backbreaking habit of slinging an overstuffed weekender or tote on my shoulder, I'm looking for something a bit more forgiving to my rapidly declining posture. The brand's Little America midsize backpack in sea green [21] ($90) will do wonders for my aches and pains without looking like I had to have that whole style-vs.-comfort debate.
— KS
We've been talking about the Kate Moss [22] Playboy cover all 2013, and now I'll be wearing it all 2014 [23] ($35). Best of all: this alluring tee goes to a good cause, with all proceeds donated to amfAR.

— RM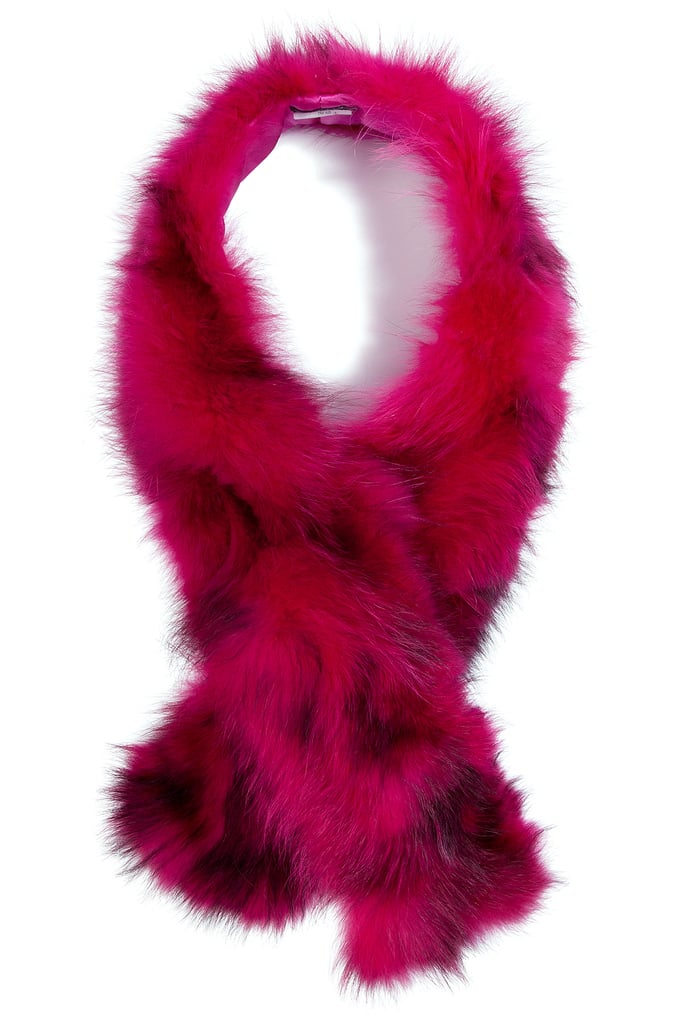 Winter has kicked into high gear, which means my bold brights have been replaced with moody hues and dramatic prints. What better way to boost my spirits, and keep me cozy, than this racoon fur scarf by Steffen Schraut [24] ($270)?
— MV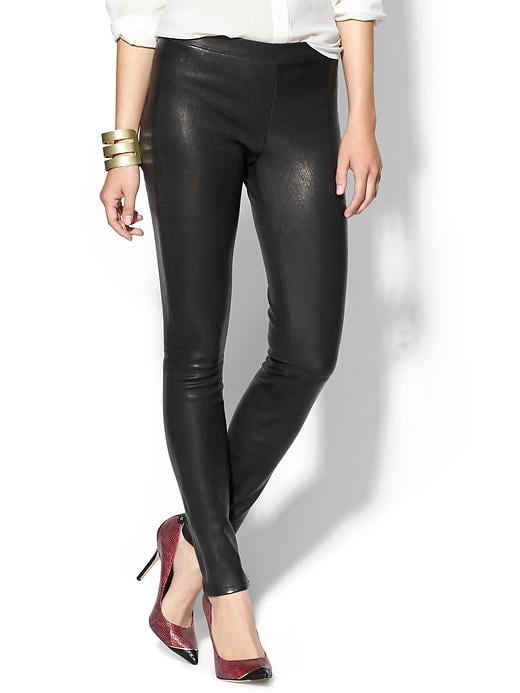 There is nothing I want to wear more in the gray days of January than leggings, but cotton just doesn't cut it for the wind chill — or for work. I'm dreaming of these J Brand leather leggings [25] ($794) to wear with all my oversize sweaters for a street style take on my normal comfy duds. And for night, just throw these on with a tee and a tuxedo blazer for instant chic.
— MLG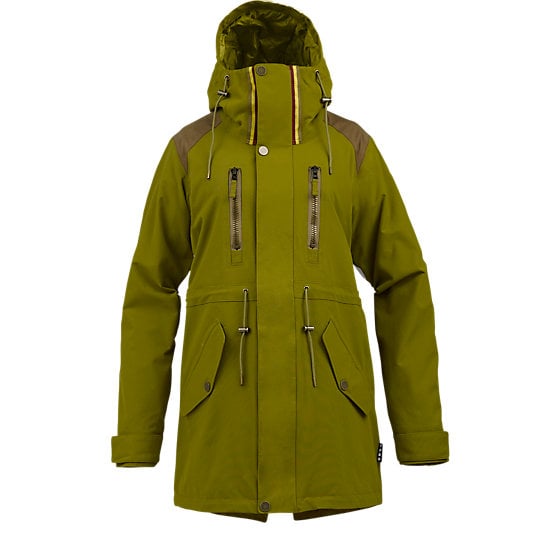 Gwen Stefani [26] has one of the most enviable coat collections in Hollywood, so who better to collaborate with Burton for a functional but supercool parka? The L.A.M.B. parka by Burton [27] ($330) has been worn by Ms. Stefani herself, of course, and would look equally cool over skinny jeans as snow pants.
— MLG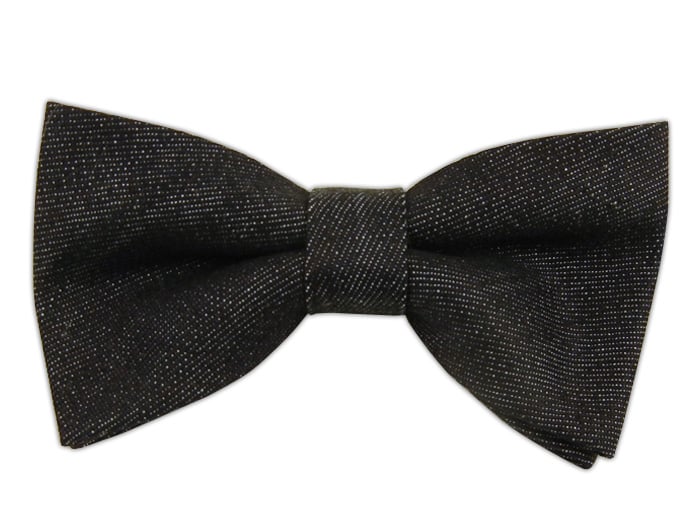 Who says that bow ties are only for the boys? The latest collaboration from Joe's Jeans and The Tie Bar [28] ($25) combines your favorite pair of denim with what might be your most unexpected accessory.
— RK
I used to wear a watch every single day . . . and then I got an iPhone. I don't like that a smartphone took away one of my smartest accessories, so I'm hoping this Henri Bendel Samantha watch [29] ($178) will be a happy addition to my wardrobe. And with its unique Saffiano leather strap, studs, and striped timepiece, it will certainly keep my interest every single day.
— KS

White dresses are my thing, and now that snow's become a constant part of the day-to-day landscape, I'm craving the summery staple like never before. This Sea resort dress [30] ($498) just became available to shop, and I'd wear it with black tights now and segue into bare legs as soon as weather permits.
— LM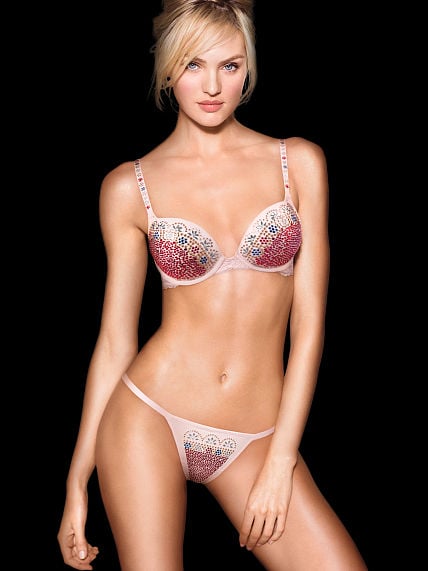 Don't have $10 million to spend on the Victoria's Secret Fantasy Bra? Yeah, we don't either. Thankfully, the lingerie brand is producing, for the first time ever, a slightly more affordable version [31] ($295) that's just as eye-catching.
— RK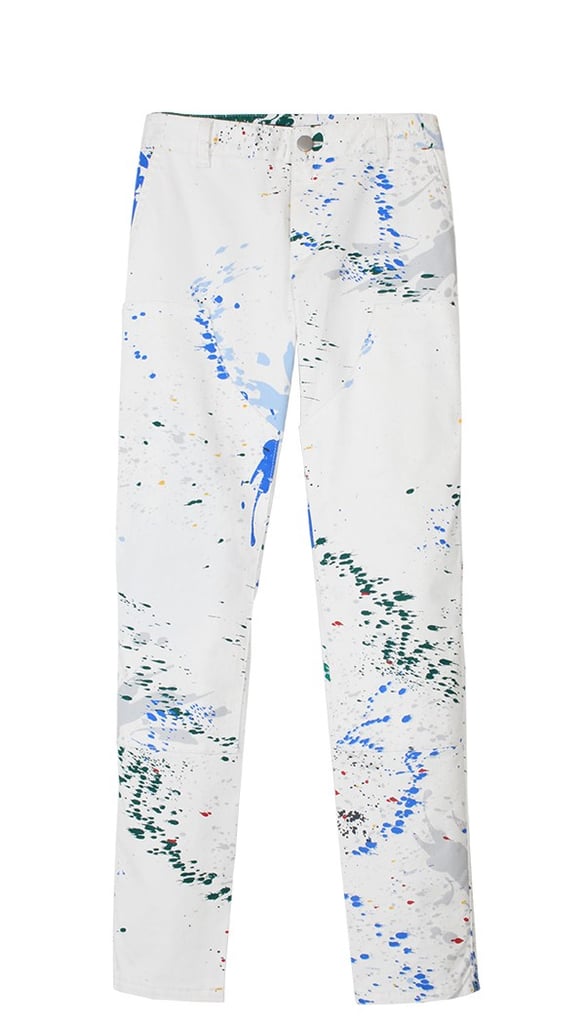 Thanks to the street style set last Fashion Week, all I wanted was Tibi's paint-splattered full skirt — enter these splatter carpenter pants [32] ($295), and I'm convinced that the only pieces I need for the coolest Winter outfit (Fashion Week or otherwise) are a slouchy sweater and my favorite ankle boots.
— HW

For eyeglass wearers who would like something a bit bolder than the classic styles offered up by Warby Parker, Lookmatic has a good alternative. It has the same easy-to-understand flat-price model, but with crazier shapes like this blush-pink pair [33] ($95), it's got options for the girl who likes to stand out.
— LM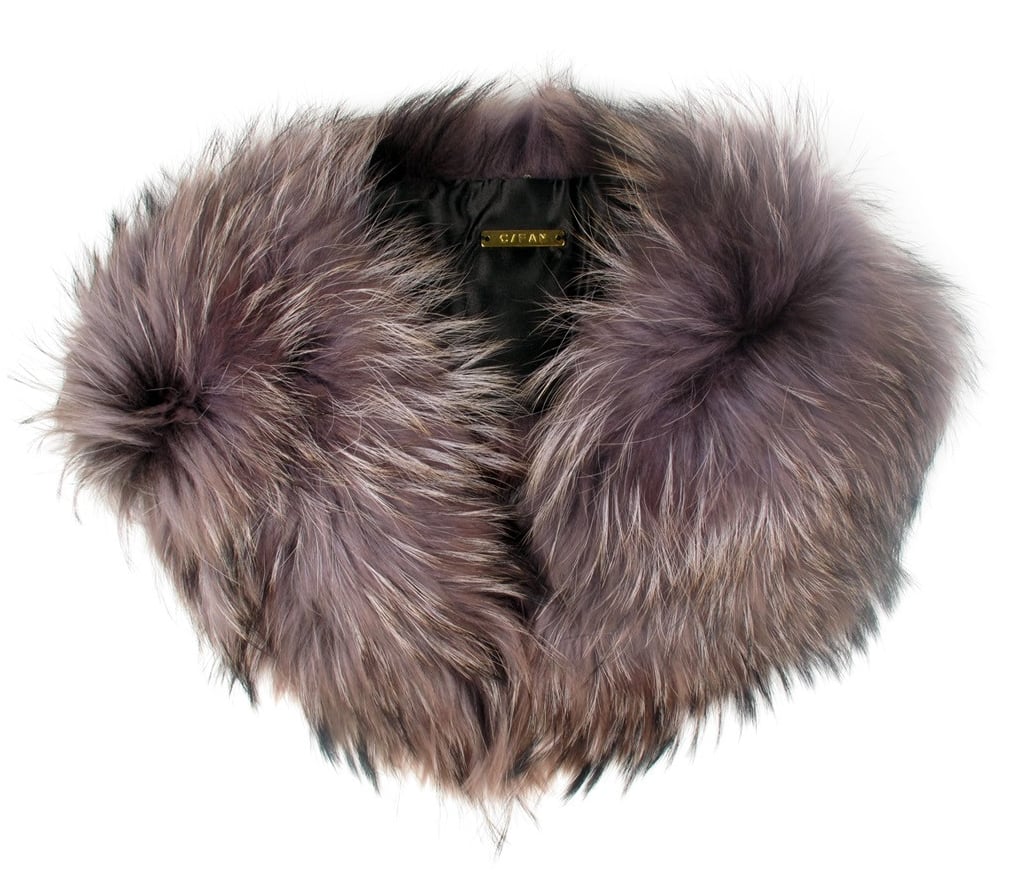 I love coats with fur collars, but I also love coats that, well, don't have fur collars. The easiest way to bridge the gap between the two is with a removable collar like this one from C/Fan [34] ($388, originally $556).
— JF
This 3.1 Phillip Lim silk shirttail dress [35] ($650) reminds me of an art piece with its sparkling pom-poms and dandelion appliqués. Styled with black tights and a tux blazer, it can go straight from work to cocktails.
— MC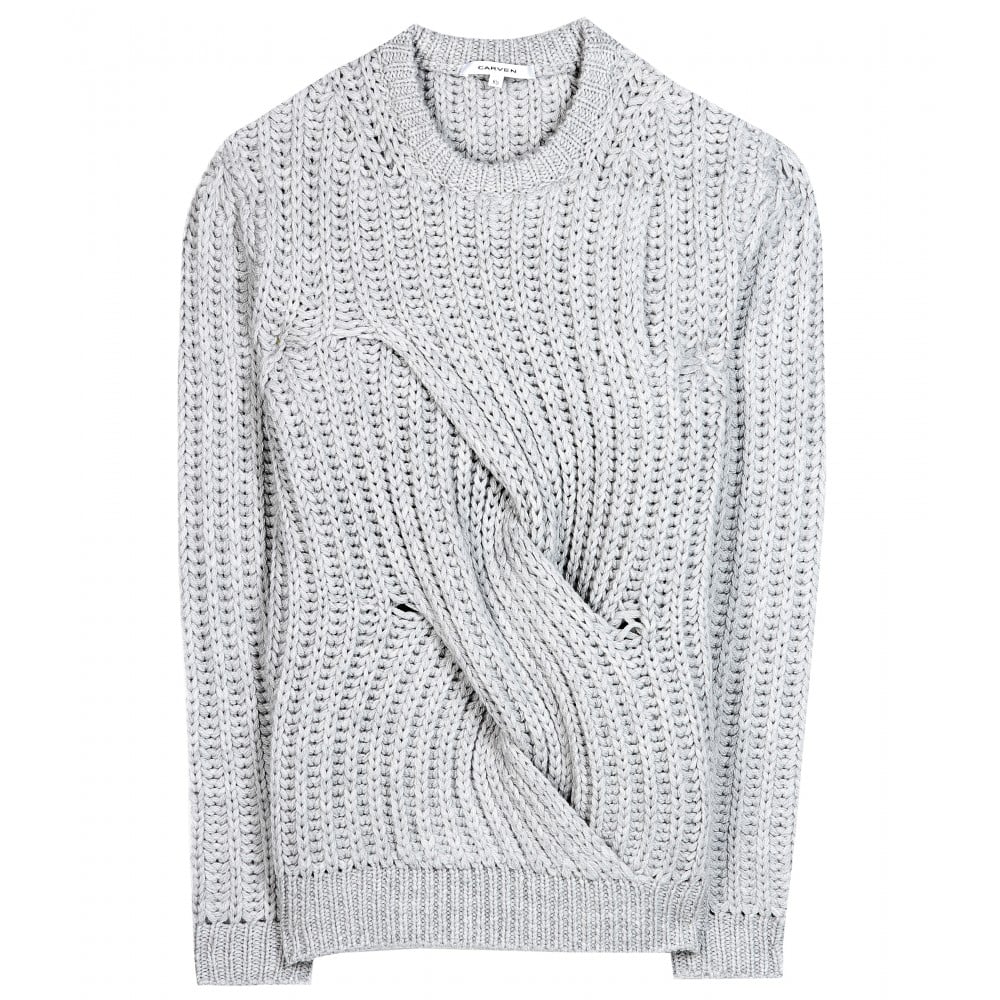 Even when the inevitable boredom strikes after wearing sweaters for two months straight, the unique sculptural detailing on this Carven chunky-knit wool sweater [36] ($494) makes it the piece I'll still look forward to wearing.
— HW