Today, Dubai's Level Shoe District opened its doors and became the world's largest shoe store, trumping all other massive shoe spaces by a long shot — which is actually saying a lot. Within the last year, there's been quite a focus (for mass retailers, that is) to make their footwear departments bigger and better than ever. In effect, Saks Fifth Avenue enhanced its 10022-Shoe section in NYC with a more prominent contemporary component and 32,150 square feet of space to showcase the goods; Barneys opened an entirely new floor — 22,000 square feet to be exact — in its NYC flagship; and London's Selfridges has devoted 35,000 square feet to its shoe selection.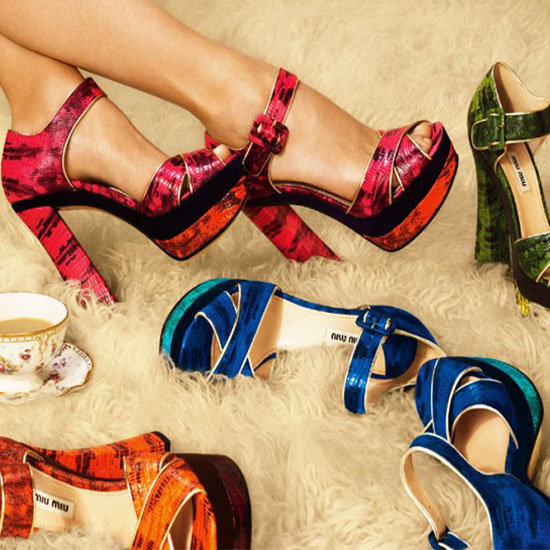 But perhaps the most interesting one-upmanship of all comes from the latest shoe store square-off. Only two months into its reign as the "world's largest,"
Macy's shiny new (and massive) 39,000-square-foot shoe department
, aptly called Miracle on 34th Street, has been swiftly pushed to second place now that Dubai's Level exists. Let's make that a distant second place, too. Level currently boasts 96,000 square feet, with a selection of up to 15,000 different shoe styles available at any given time. Translation: that's some serious, serious shoe shopping. And even the most devout shoe lovers have their work cut out for them, no matter how you spin it. While we are self-professed footwear fanatics, we're getting a little overwhelmed just thinking about how many pairs we'd be faced with in one visit. What do you think about this shoe store expansion trend? Are you all for a comprehensive one-stop shop? Or does this seem over the top to you? Weigh in in the comment section below.
Source: Fashion Gone Rogue