Zac Hosts His Friends to Toast His Target Collection Before It's Available to All
Zac Hosts His Friends to Toast His Target Collection Before It's Available to All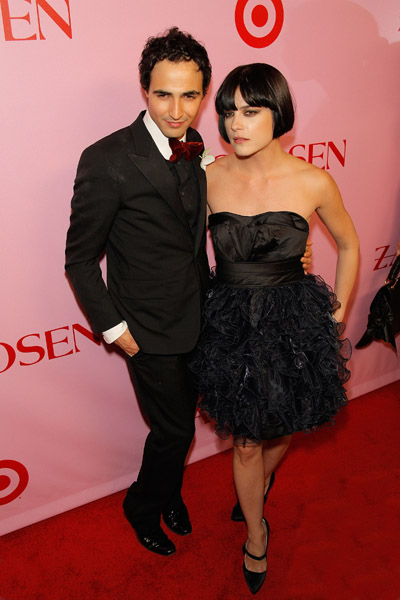 What's Your Reaction?
0
0
0
0
0
0
1
Zac Hosts His Friends to Toast His Target Collection Before It's Available to All
Zac Posen took over NYC's New Yorker Hotel last night to celebrate his new Target collaboration with his nearest and dearest. From 8 to 11 PM, he played host to a variety of pretty young things like Selma Blair, Claire Danes, and Maggie Gyllenhaal as The Like entertained a crowd busy trying to get their hands on one of his creations. Once the clock struck 11, the space converted into a 24-hours-only pop-up shop where fans of Zac can get their hands on his limited-edition line before it goes on sale in stores on the 25th. Patient Zac fans waiting to get in evidently faced a blocks-long line, and the revelry was so intense Zac himself had to seek shelter in a stairwell.
Latest