If you think egg breakfasts can only happen on relaxed mornings, guess again. All six of these handheld breakfasts can be made in advance and grabbed from the freezer or fridge when you're in a rush. With these recipes in your repertoire, you'll never have to skip a hearty breakfast on a busy morning again!
Photo: Lizzie Fuhr
Turkey Sausage, Broccoli, and Egg Muffins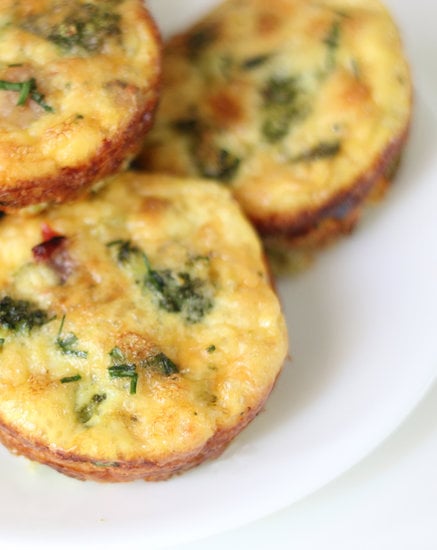 Bake up a batch of gluten-free egg muffins [1], and skip the fast-food lines all week long. At 150 calories and 12 grams of protein, this light and tasty breakfast offers a balanced and hassle-free start to your day.
Photo: Leta Shy
Red, White, and Bean Frittata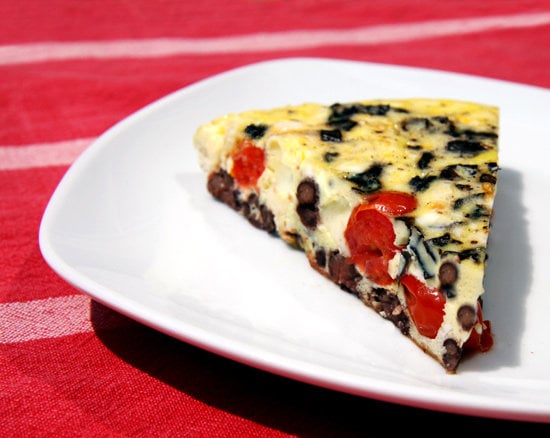 Cherry tomatoes, mozzarella cheese, black beans, and fresh basil are tossed into the mix for a high-protein frittata [2] that's full of Summer produce and fresh flavor. Grab a piece to go or toss it in Tupperware for a 220-calorie breakfast with 13 grams of protein per serving.
Photo: Jenny Sugar
Baked Eggs in Ham Cups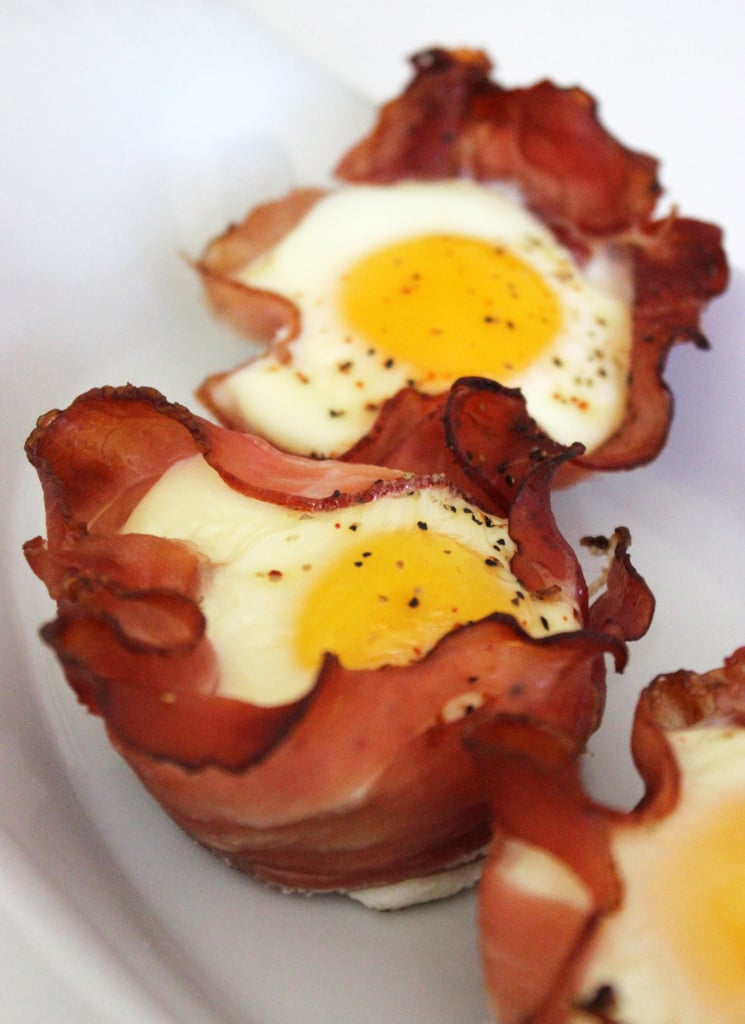 Tasty ham and egg cups [3] take just 20 minutes to cook and require almost almost no prep. This two-ingredient Paleo breakfast staple is delicious served hot, but you can always bake it ahead and keep it in the fridge for the week.
Photo: Lizzie Fuhr
Spinach and Feta Wrap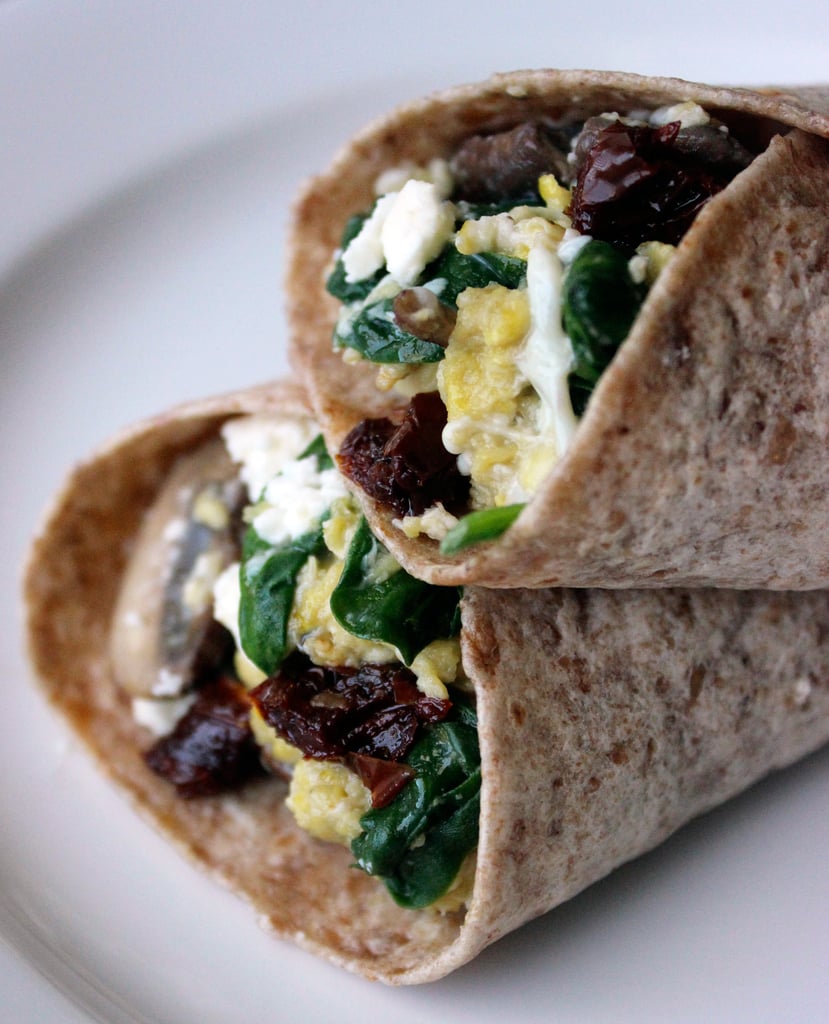 It can be hard to give up your Starbucks spinach-feta wrap — I understand this pain. However, this homemade breakfast wrap [4] is lower in calories and carbs and is free of preservatives. Cook up a batch of these wraps ahead of time, freeze it, and reheat it when you're ready for a quick breakfast.
Photo: Lizzie Fuhr
Quinoa Egg Bake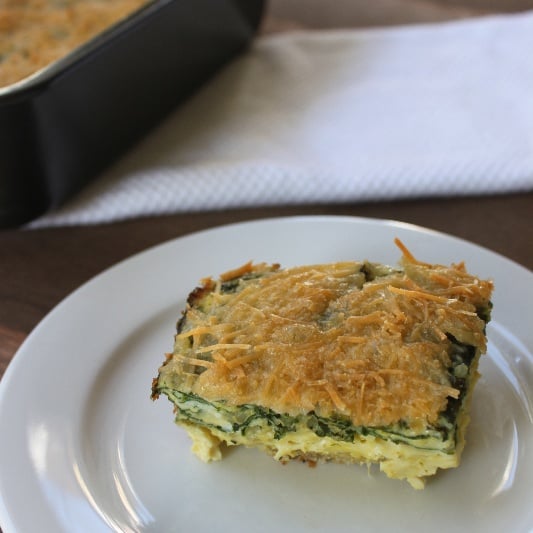 Combine two powerful proteins together in the oven for this quinoa egg bake [5] everyone will enjoy. Each 250-calorie square brings a nice helping of leafy greens to your breakfast plate and offers nearly 19 grams of protein per serving.
Photo: Jaime Young
Tomato Pesto Ebelskivers
Like the sound of a egg-filled breakfast with a texture somewhere between a popover and a pancake? You've got to try these tomato pesto ebelskivers [6]. They might look involved, but they only take 10 minutes to come together — just make sure you order the special pan [7] they're cooked in before you try to make them at home.
Photo: Jenny Sugar