Avocados should be in constant rotation, no matter what the meal. Why? While avocados contain a high amount of fat, it's the healthy monounsaturated kind (which may help you lose belly fat), and they also are high in digestion-relieving fiber. Not only that, but creamy avocado makes an excellent substitute for dairy in many dishes — perfect for your next vegan meal. Check out these 10 deliciously creamy vegan avocado recipes below.
Source: Instagram user yosabara [1], Oh She Glows [2], POPSUGAR Studios, and Lizzie Fuhr
Red Quinoa and Avocado Salad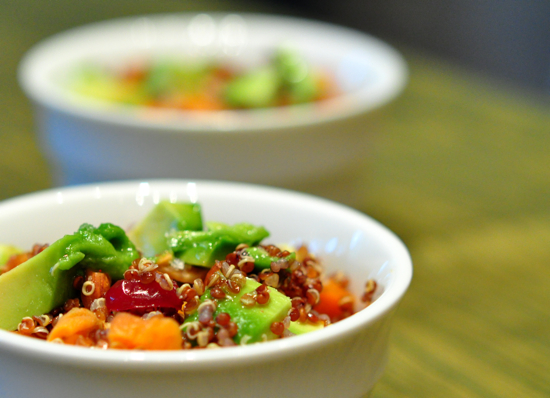 This quinoa and avocado salad [3]'s got a little bit of everything, from dried fruits to nuts (not to mention the nutty flavor of red quinoa) for a colorful and nutritionally complex quinoa salad!
Photo: Lauren Hendrickson
Avocado-Pear Smoothie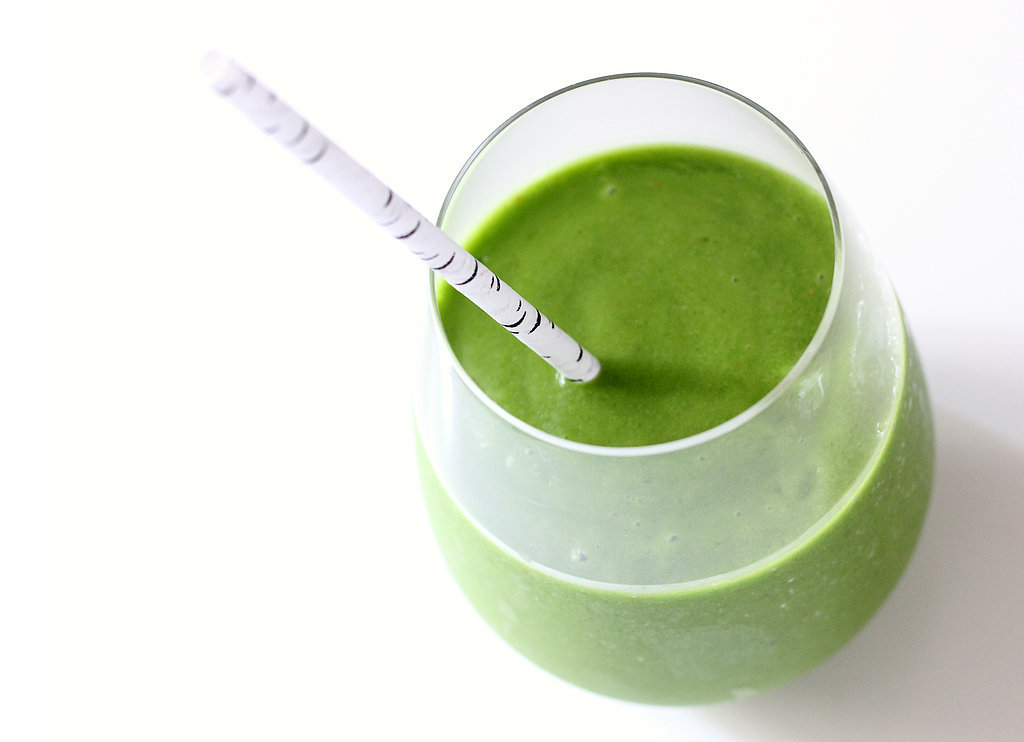 A creamy detox aloe and avocado smoothie [4] is a cool and refreshing way to start your morning. The healthy fats from the avocado and will keep you full, while the aloe vera juice and coconut water will help you stay hydrated.
Photo: Leta Shy
Creamy Pasta Sauce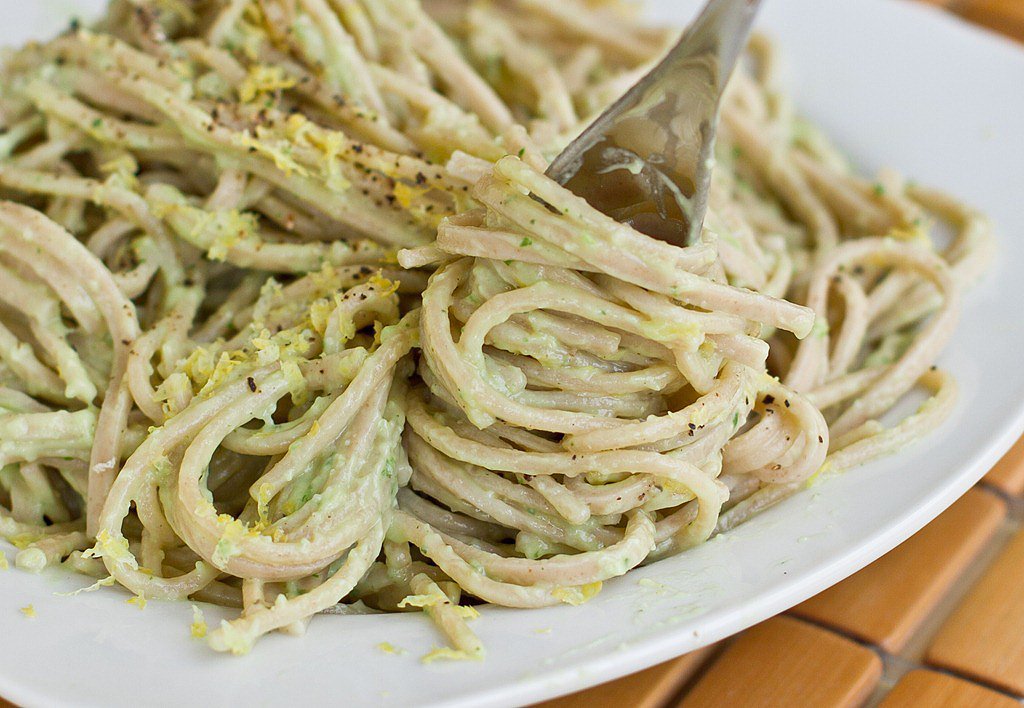 Sauce made from avocados gives your pasta a flavor reminiscent of those dairy-based options like alfredo. This recipe [5] from Oh She Glows blends garlic, lemon, pepper, and olive oil to give your standard pasta dinner a kick!
Source: Oh She Glows [6]
Vegan Avocado Ice Cream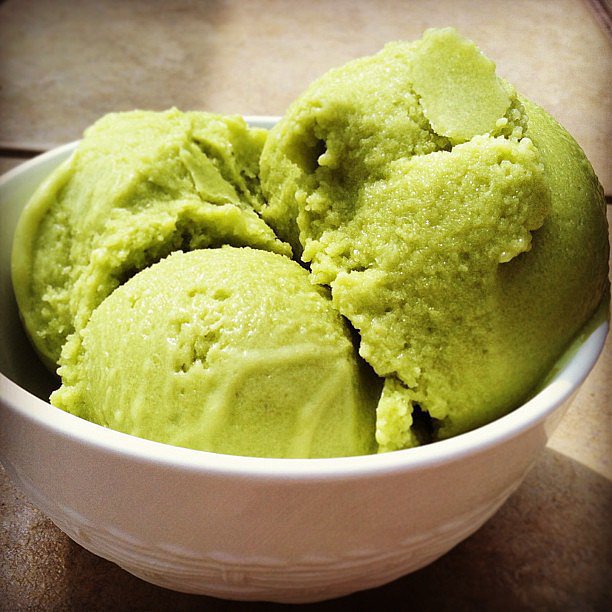 Got soy yogurt, an avocado, and just a few other ingredients? You can whip up this dairy-free avocado frozen yogurt [7] that's made for warm weather.
Source: Instagram user yosabara [8]
Vegan Sushi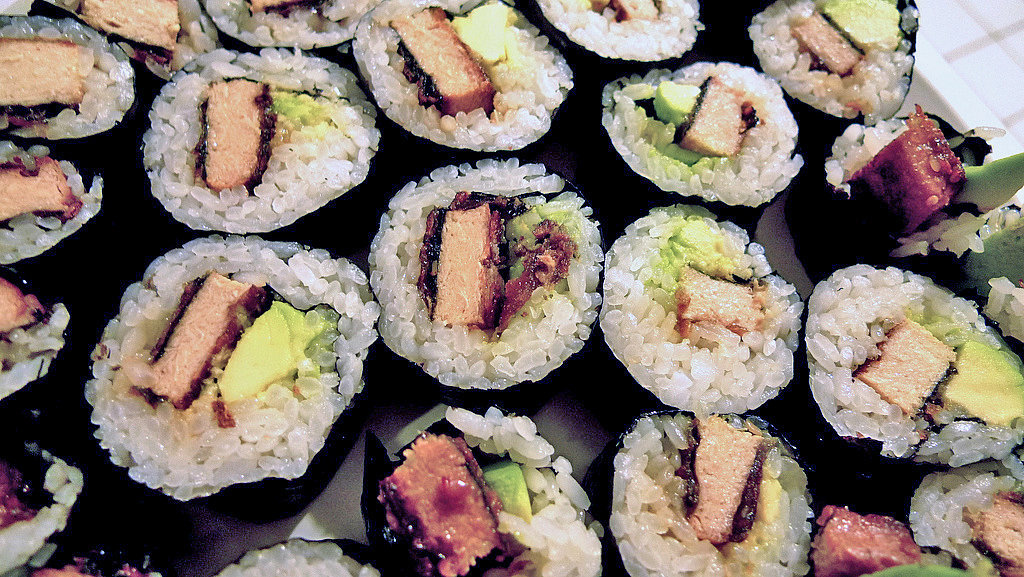 Once you master the form, making nontraditional sushi is a cinch. Marinated tofu and avocado make a delicious combination, or try any of the vegan options from this list [9] of delicious sushi fillers recommended from foodie (and sometimes vegan) Mark Bittman.
Source: Flickr user yuko chan [10]
Avocado and Pesto Toast
Why top toast with butter — and all the saturated fat that comes with it — when you can cut up fresh avocado instead? Adding a vegan pesto [11] of herbs, olive oil, spices, and lemon turns toast into a substantial yet healthy snack.
Source: Flickr user SweetOnVeg [12]
Strawberry "Crab" Stuffed Avocado
This recipe [13] uses two warm-weather stars — avocado and strawberry — to blend with a mix of imitation veggie crab and vegan mayo for a light and nutritious lunch.
Source: Flickr user norwichnuts [14]
Vegan Chocolate Cupcakes
Decadence doesn't always have to mean dairy. This recipe for delicious-looking vegan chocolate cupcakes [15] uses avocado and soy or almond milk in the batter, silken tofu in the frosting, and a healthy supply of cocoa and semisweet chocolate.
Source: POPSUGAR user girlA [16]
Cabbage Avocado Slaw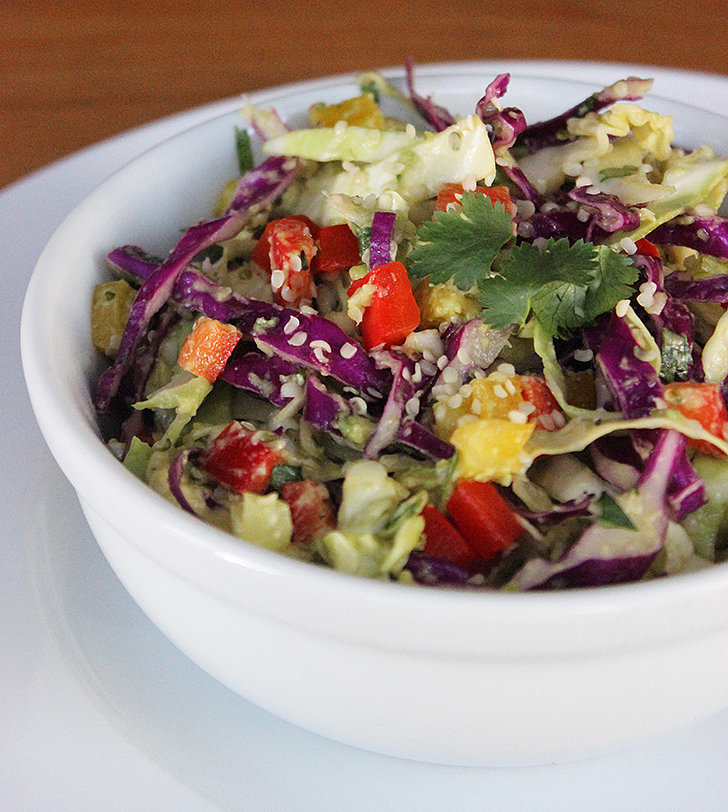 Nix the mayo, and mix slaw with creamy avocado. Instead of making a dressing, just cube the avocado and toss together with cabbage and other vegetables, as well as a bit of lime juice, in order to get just the right creamy texture throughout this cabbage detox slaw [17].
Photo: Lizzie Fuhr
Chocolate Pudding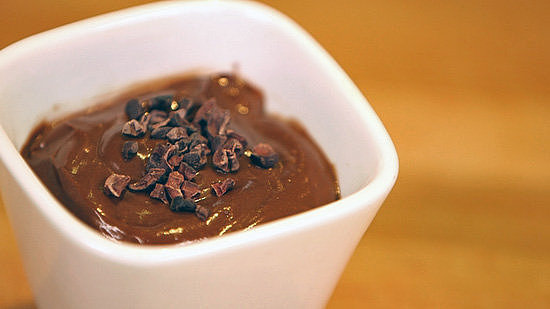 Sneak some more healthy avocado into your dessert with this easy vegan chocolate pudding [18]. The recipe only uses raw ingredients so you can whip it up fast, and creamy avocado gives it just the right texture to satisfy healthfully.