10 Ways to Work Off a Summer Beer
Like us on Facebook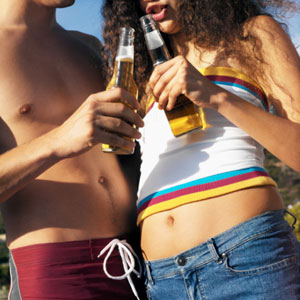 For many people, kicking back and relaxing means kicking back with a cold one. There are tons of beers to choose from ranging in calories from about 70 to 300. If you go for a Budweiser, Corona, or Stella Artois, a regular 12-ounce bottle contains about 150 calories. If you're worried about what that beer will do to your waistline, here are some Summery ways to work it off.

All calculations are based on a 130-pound woman.


Jog for 22 minutes.
Swim laps for 19 minutes.
To find out what else you can do
.