Adidas Unveils miCoach at CES
The Consumer Electronics Show, aka CES, is taking place in Las Vegas right now. And it makes sense that at this convention of electronic gadgetry Adidas chose to introduce its portable coaching device, the miCoach. Adidas brought a handful of fitness bloggers up to Vegas to attend the press conference, and I was lucky to be among them.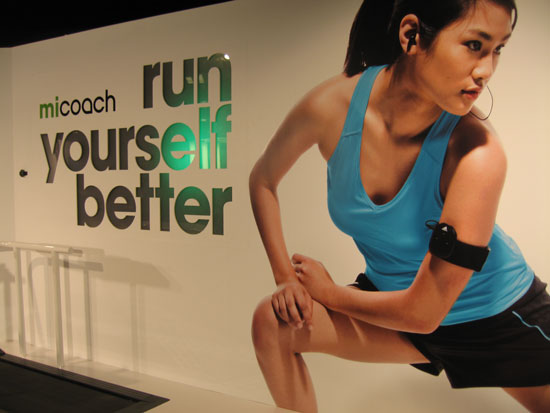 The miCoach takes heart rate training to a whole new level and an audible one at that. After going to the miCoach website and figuring out your running workouts and regimen (from beginner to race training), it works like this: You place the small stride sensor on your shoe (or inside, if you have a pair of Adidas miCoach compatible shoes) and wear the heart-rate-monitor strap around your chest. Theses two devices send information about your speed and heart rate to the miCoach Pacer you have attached via wire to your MP3 player (including iPods), as you run the miCoach lowers the volume on your MP3 player to tell you to speed up or slow down and which heart rate zone you should be in.
I have yet to play around with the miCoach, but I sure am excited to. Stay tuned for a review of the gadget.