Air Dry Technical Fabrics
Do You Air Dry Your Workout Clothes?
Like us on Facebook
At a recent event sponsored by a large sporting goods company, the director of marketing admitted she always tossed her workout gear into the dryer, technical fabrics included. Many of us gasped — it seemed sacrilege. The dryer breaks down the wicking fibers; it burns the spandex.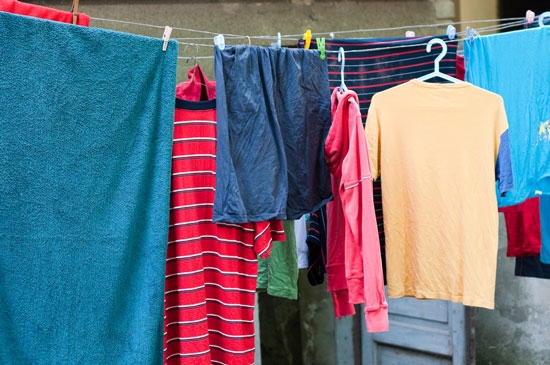 Most of the clothes I wear when getting my sweat on are made with engineered fabrics that "transfer moisture" or were designed to cling in just the right way. Pretty much, if the garment is not 100 percent cotton, I air dry it on a clothes line or drying rack set up in my bathtub. My husband thinks I am a little crazy, but I truly believe keeping my fave fitness clothes out of the high drier heat extends their life and helps them keep their shape. While I know I am not alone in my obsession with line drying, some fitness fanatics go for the drier due to ease, lack of space, or serious humidity. What about you?

Flickr User horiavarlan