While we always love a solid pair of black capris, there's nothing like some neon or a pop of pink to inspire a workout. Check out which celebs kept basic black tucked away in their closets this week and opted to go loud and proud at the gym!
Naomi Watts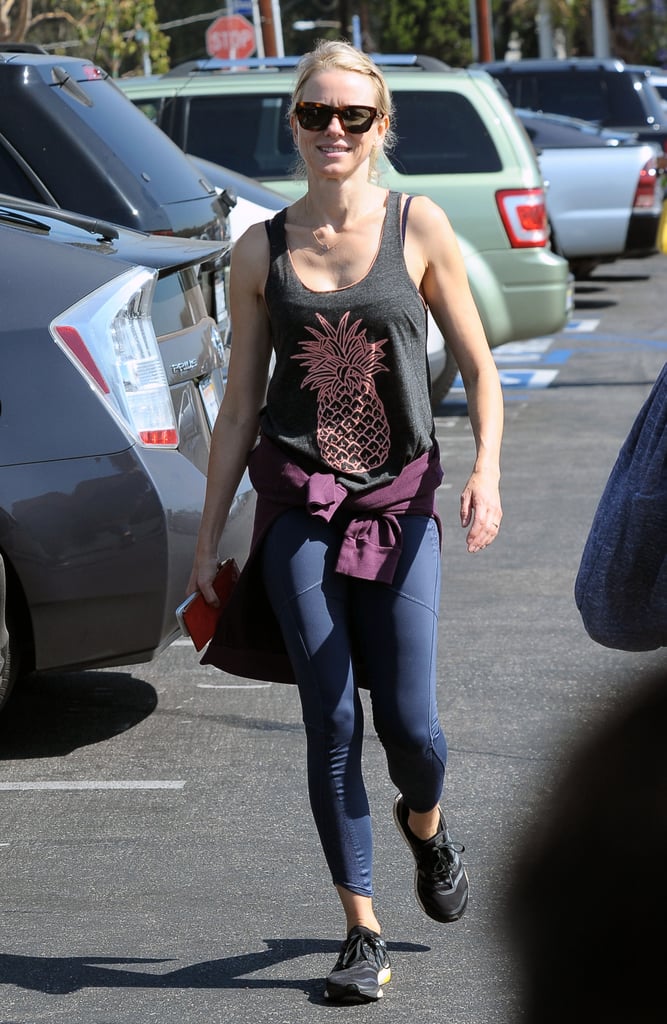 Looking ready for a tropical getaway, actress Naomi Watts [1] sported a bright pink pineapple on her tank.
Dakota Johnson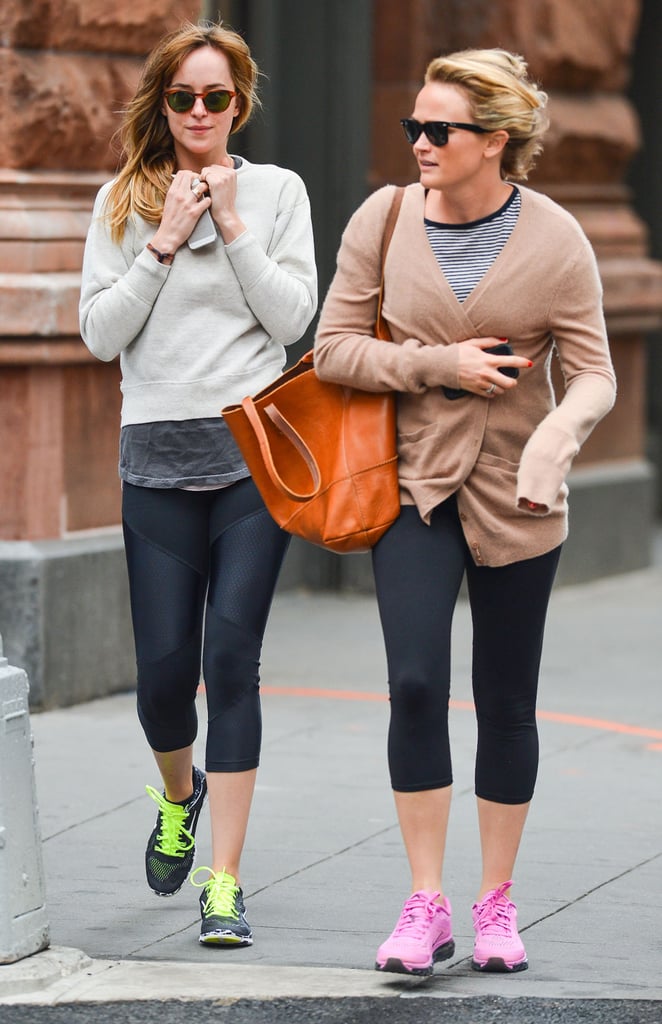 Fifty Shades of Grey [2] star Dakota Johnson [3] kept motivated during a workout by bringing along best friend Emily Ward. Both sported some bright sneaks to keep them moving!
Alessandra Ambrosio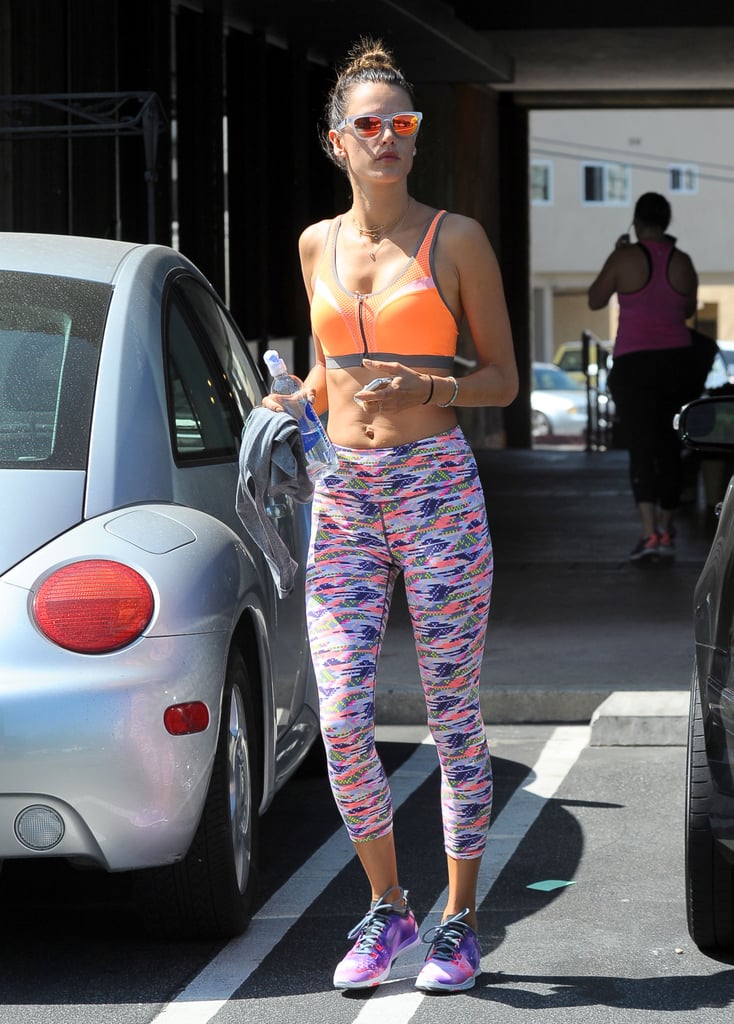 We're absolutely in love with Alessandra Ambrosio's bright gym outfit! Always repping, Alessandra was sporting pieces from the Victoria's Secret Knockout collection [4].
Hilary Duff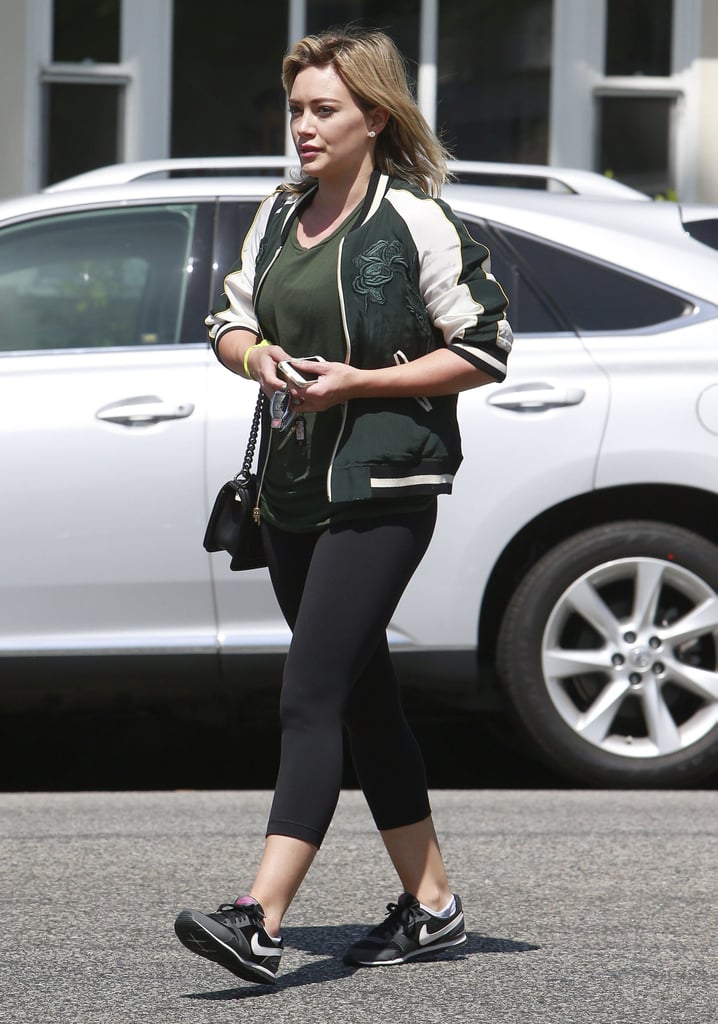 In those Nikes and varsity jacket, it looked like actress Hilary Duff [5] was going for a vintage look during a recent workout.