BBQ Condiments and Fixings Quiz
Like us on Facebook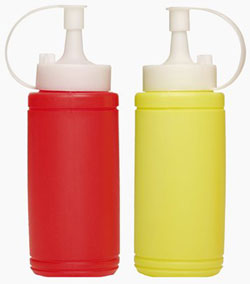 When I go to a barbecue, I rarely eat a hamburger without cheese, or a hot dog without ketchup. The condiments and fixings just make the meal, don't they? They problem is they aren't void of calories, fat, or sodium, so take this little quiz to see how they measure up.
BBQ Condiments and Fixings Quiz
One slice of American cheese adds how many calories to your burger?