Vacations are meant for relaxing, but sitting around all day can get boring pretty quickly. Whether it's a morning yoga practice on the beach, a spectacular hike, or biking through wine country, choosing a fitness-minded hotel or resort definitely has its perks. Planning your own vacation? Consider one of these fit destinations.
Source: Thinkstock [1]
Ahwahnee Hotel
Where: Yosemite National Park, CA
Why: The question really should be why not? With breathtaking Yosemite National Park in its backyard, guests at the historic five-star Ahwahnee Hotel [2] are minutes away from some of the best hiking and rock climbing in the world. And don't be scared off by the Winter months — strap on your snowshoes, skis, or ice skates to explore the park. Lead your own adventure, or take advantage of the hotel's many rock climbing, hiking, ski, or cycling packages.
Mountain Trek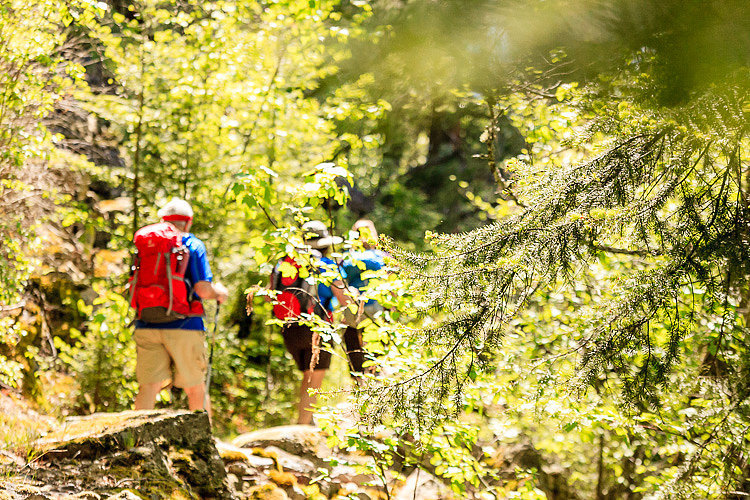 Where: British Columbia, Canada, or Baja California, Mexico
Why: When planning a stay to Mountain Trek [3], guests can choose from two locations, but both offer the same wellness program for guests. Expect lots of hiking, healthy meals, wellness lectures, and fitness classes. It's geared toward guests who are looking to shed some pounds or reboot healthy habits in their lives.
Glen Oaks Big Sur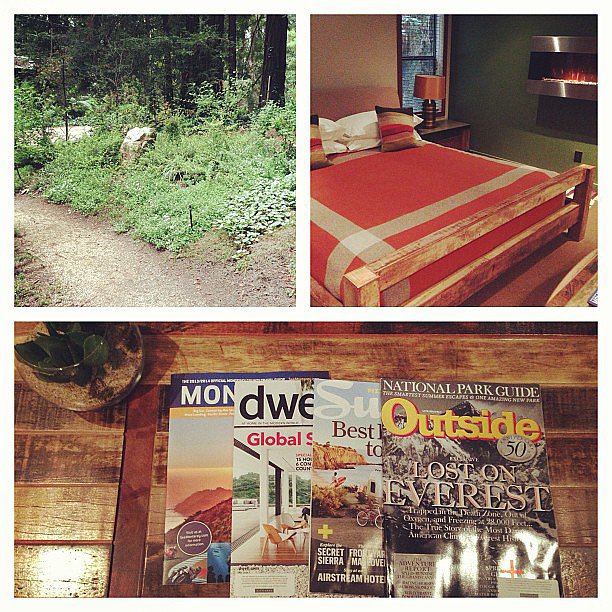 Where: Big Sur, CA
Why: Big Sur's abundance of breathtaking hikes and quirky characters continue to make it a go-to destination for anyone who loves the outdoors, and there's no better place to retreat to than Glen Oaks Big Sur [4].
As part of a refurbished '50s motor lodge, the rooms have a midcentury-meets-rustic appeal. Aside from the lodge, there is also a mix of secluded cabins, where you can explore the forest that is right outside your door. All the rooms are stocked with healthy essentials like gluten-free oatmeal, yoga mats, and locally roasted coffee. In short, it's the perfect way to end a day getting lost in Big Sur's wilderness.
Source: Instagram user POPSUGARFitness [5]
Pueblo Bonito Pacifica Resort and Spa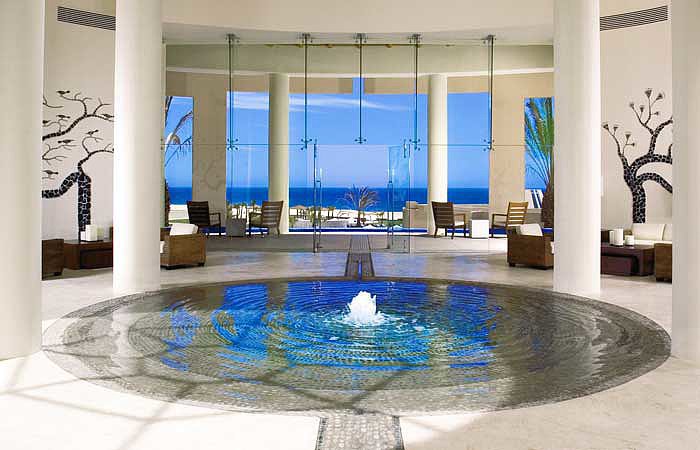 Where: Cabo San Lucas, Mexico
Why: If lounging poolside and sipping on margaritas gets boring, the all-inclusive, adults-only Pueblo Bonito Pacifica Resort and Spa [6] has a range of daily activities for its guests, including water aerobics, power walks, dance lessons, Pilates, and a morning yoga session that takes place right on the beach. If you're looking for a little relaxation, head to the spa and treat yourself to one of its detoxifying Ayurveda Abhyanga massages.
Red Mountain Resort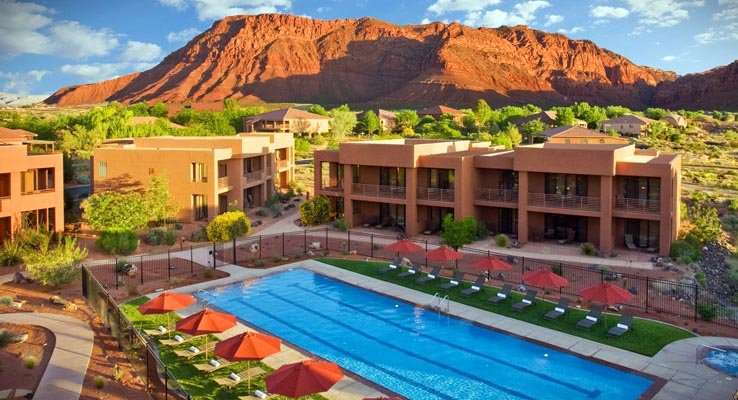 Where: St. George, UT
Why: The grounds of the Red Mountain Resort [7] are beautiful, and hiking in the area is spectacular. We're fans of The Essential Retreat package, which includes daily meals and unlimited fitness classes (the schedule includes staples like Pilates but also new trends like ball drumming). Healthy cooking demos and a wellness spa round out the experience.
Rancho La Puerta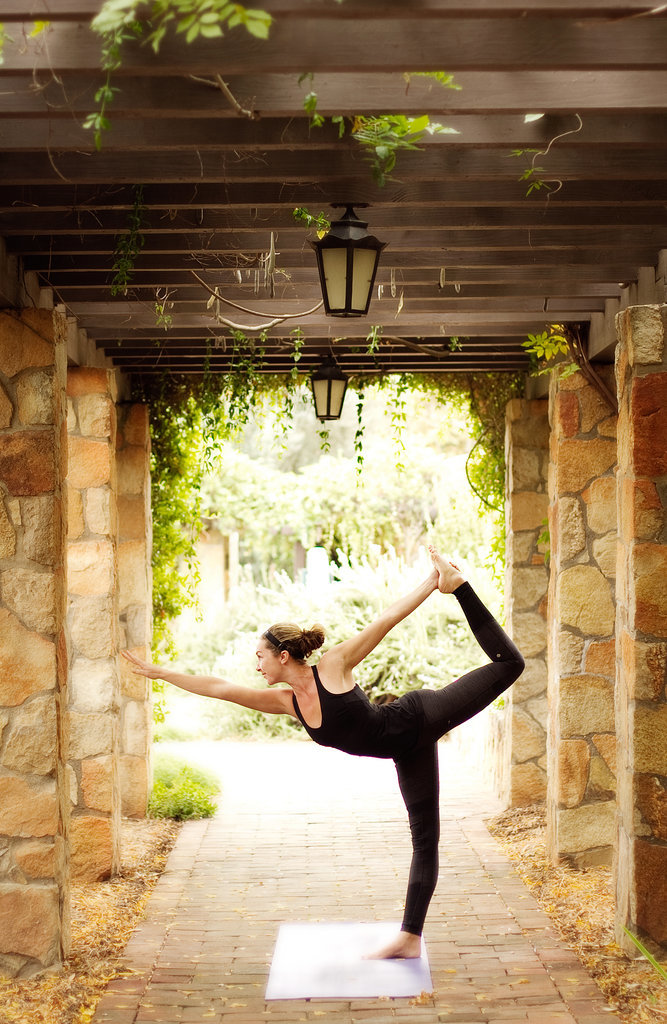 Where: Tecate, Mexico
Why: In every sense of the word, Rancho La Puerta [8] is a wellness and fitness resort — all 3,000 acres. It's tucked beneath Mt. Kuchumaa, and guests can choose from a staggering amount of activities, which include hiking, yoga, and TRX, or opt for more calming activities like yoga, meditation, and reflexology. All meals are made using ingredients from the resort's own organic garden — or take part in one of the many daily cooking courses to feast on your own creation!
Alison Dunlap Adventure Camps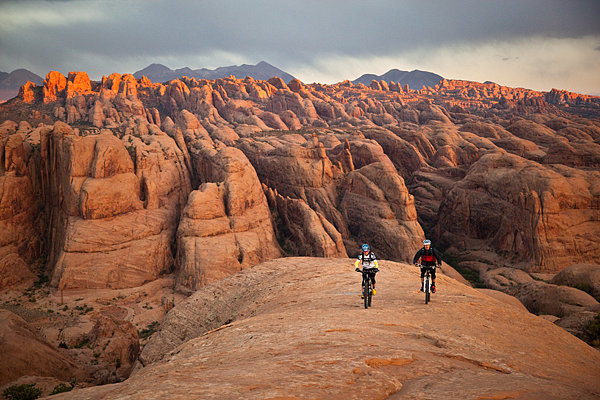 Where: Moab, UT
Why: Designed by two-time Olympian Alison Dunlap, the Moab Mountain Bike Camps [9] are something special. Over the course of five days, be treated to epic rides, biking training workshops, gourmet meals, and relaxing massages.
Sanctuary on Camelback Mountain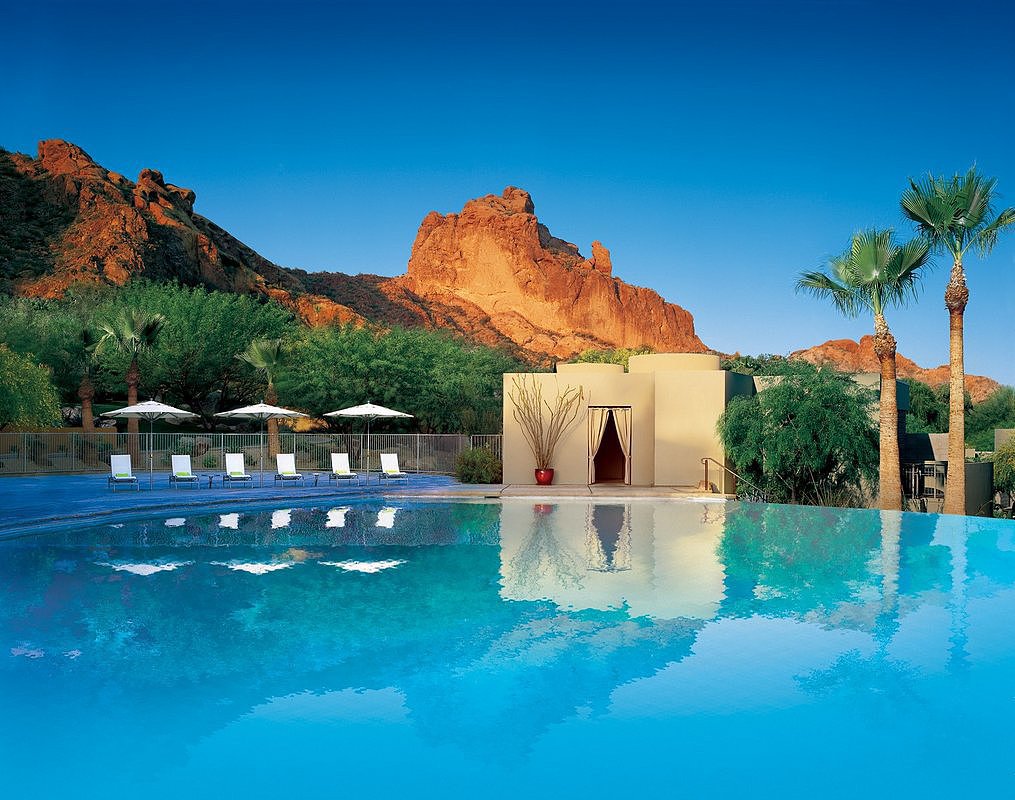 Where: Scottsdale, AZ
Why: The surroundings are hard to match at Sanctuary on Camelback Mountain [10], a luxury resort where guests can recharge from the daily grind. From fitness classes to a world-class spa to keep you busy, you'll never want to go back home.
Yoga Adventures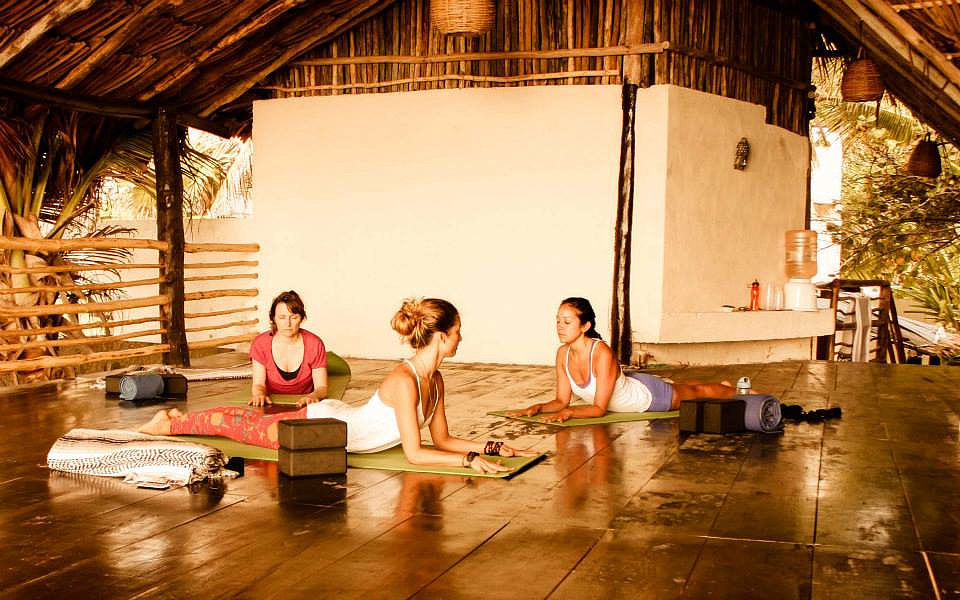 Where: Tulum, Mexico
Why: Escape to a five-day yoga and spa retreat along the beautiful beach of Tulum. During your stay with Yoga Adventures [11], expect to deepen your practice while also participating in extracurricular activities like snorkeling and kiteboarding. And as if it couldn't get any better, meals and massages are included in every package.
h2hotel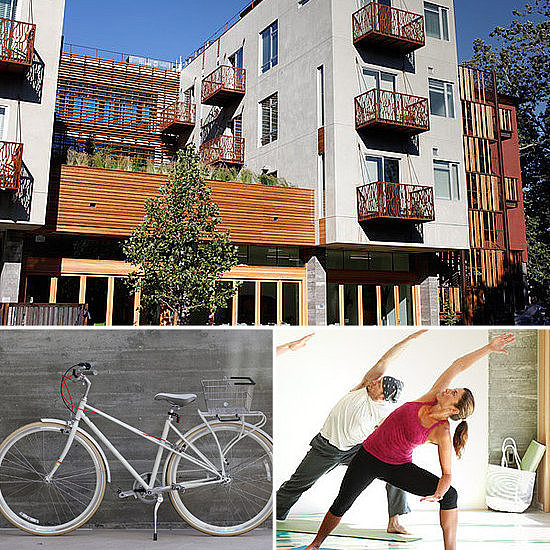 Where: Healdsburg, CA
Why: The eco-chic h2hotel [12] is cool enough on its own, but the free bike rentals and yoga classes give it a fitness edge over nearby accommodations. It's smack-dab in downtown Healdsburg, so grab a bike and spend the day visiting the valley's best wineries. Upon your return, retreat to your room to unwind in a Japanese-inspired plunge tub.
The Ranch at Live Oak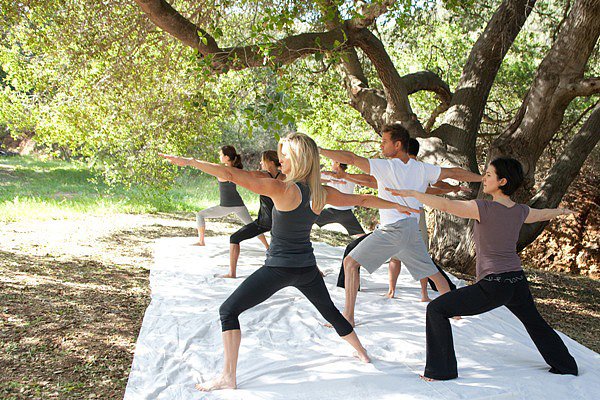 Where: Malibu, CA
Why: For those in desperate need of a detox, The Ranch at Live Oak [13] is tailor-made for you. The "luxury boot camp" weeklong program consists of group hikes, core and ab work, weights, daily group yoga sessions, and massages — all on a regimented schedule. Guests feast on a gourmet gluten-free and vegan menu free of sugar, alcohol, and caffeine. Come here to shed weight, recharge, and find your center.
The Westin Verasa Napa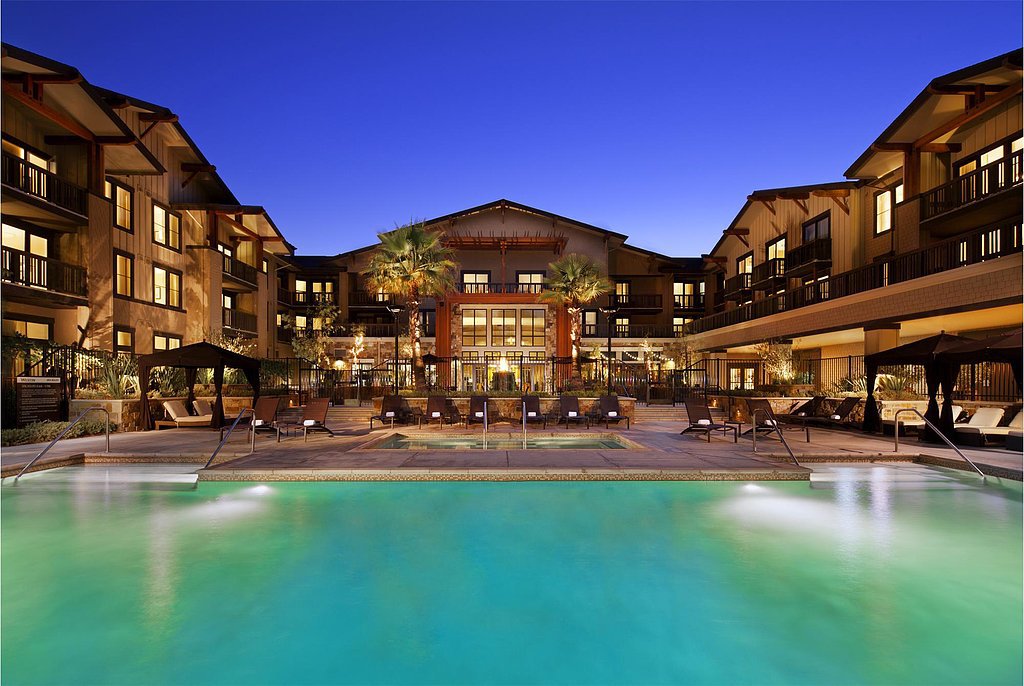 Where: Napa, CA
Why: Thanks to its new Gear Lending Program, guests of The Westin Verasa Napa [14] have access to New Balance [15] shoes and clothing during their stay. Go it alone, or have the running concierge take you out on a training run through wine country. The gym and pool offer more fitness-focused options, and the special SuperFoods Rx menu ensures meals always stay healthy.