It's time to get up and get moving now that Summer's in full swing! Luckily, we have just the gear to motivate us: flashy kicks, a stay-put headband, and on-the-go sunscreen wipes to go with us no matter where adventure takes us. See what we're loving for June!
Kind's Caramel Almond and Sea Salt Bar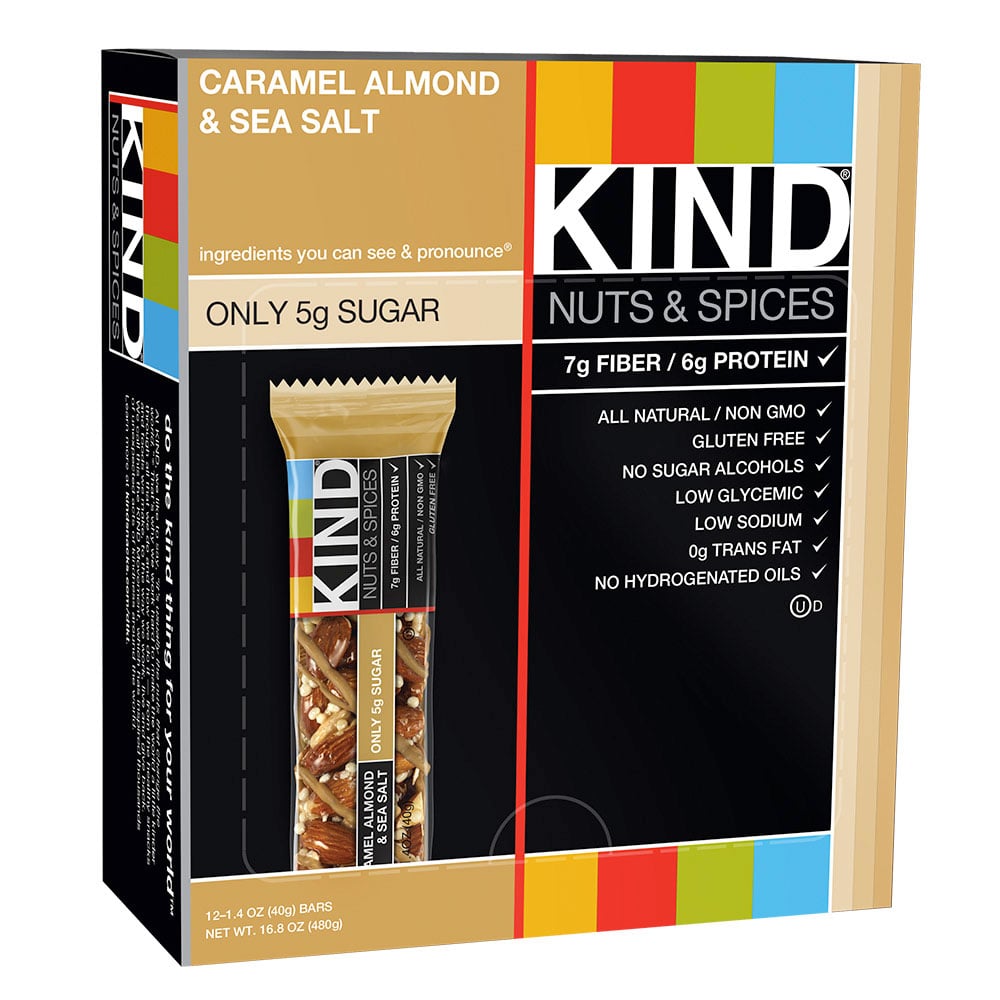 I'm a longtime fan of Kind Bars. Beyond being one of the best options around for clean eating (I can pronounce all the ingredients!), I don't have a huge sweet tooth, so they offer the perfect balance of salty and sweetness for my taste.
I recently tried Kind's new caramel almond and sea salt flavor [1] ($18 for 12 bars), and it has quickly became my favorite Kind offering. With six grams of protein and only five grams of sugar, it's a bar that satisfies and fills me up for a sweet afternoon snack, but I don't have to worry about crashing from too much sugar a few hours later.
— Lizzie Fuhr, assistant editor
Nike Hyperfeel Training Shoe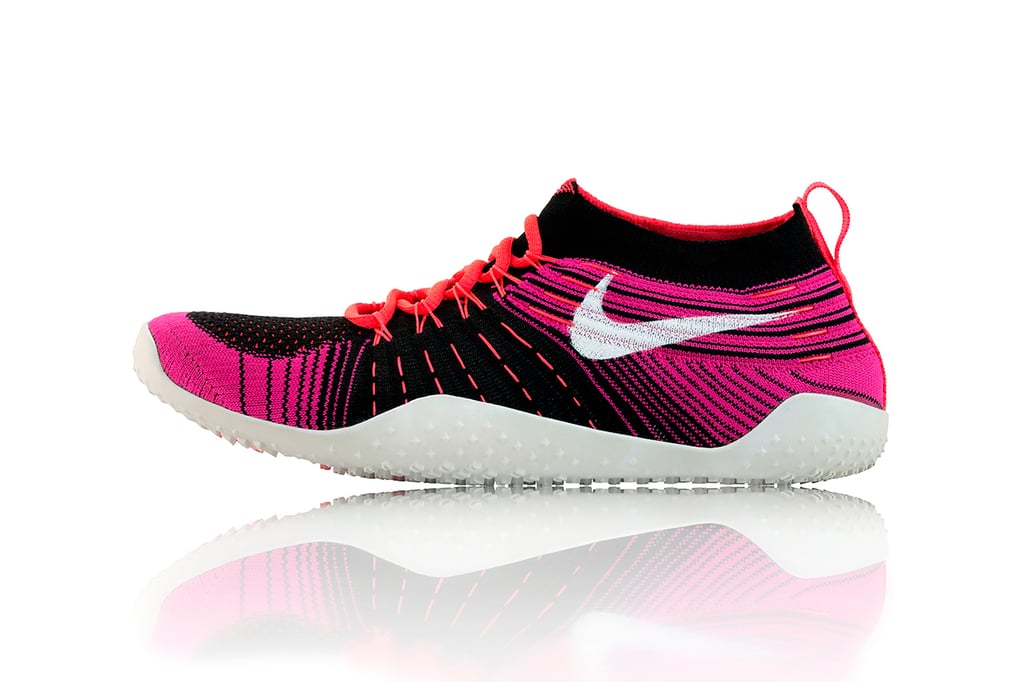 It might be the middle of Spring, but a recent Nike Training Club class [2] felt a lot like Christmas when the entire class was given a pair of the just-released Nike Hyperfeel Training Shoes [3] ($175).
I have to admit, when I first saw the Hyperfeels, I wasn't immediately attracted — it seemed more like a thick sock than shoe. But once I put them on, the shoes made sense. Extremely light and flexible, Hyperfeels almost mold to my feet, which helps me feel more connected to the ground and move at a faster (and freer) pace. Since receiving them earlier this month — with the exception of running and Spin — I've worn them for every single workout I've gone to (and don't see that stopping anytime soon).
— Michele Foley, editor
Lifeproof iPhone Bike Mount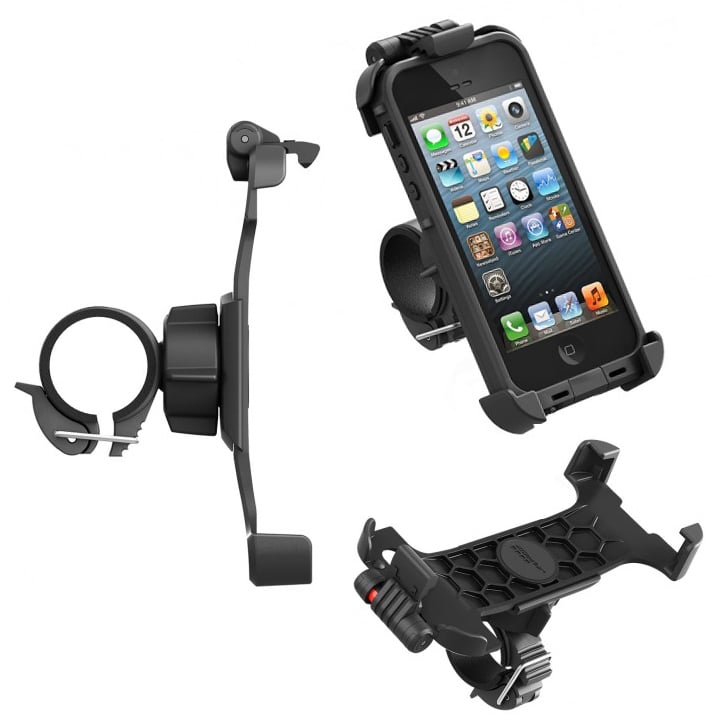 After recently getting my first road bike, I realized wearing an armband to hold my iPhone just wasn't going to cut it on long rides. I just got this Lifeproof iPhone Bike Mount [4] ($40), and it's perfect. It's only compatible if you use the Lifeproof 5S case [5], but when you're riding fast through rain and splashing puddles, you'll want a waterproof and shatterproof case anyway.
This mount comes with three different pads to ensure a snug fit to any diameter bar, and it installs within a minute. There's even a lock to ensure it stays put no matter what. The rotating cradle holds your phone either vertically or horizontally, with your music, GPS, favorite bike app, and phone right in front of you for easy access. If you're not into biking, this can also be used on the handle of your jogging stroller.
— Jenny Sugar, contributing editor
Adventuress Sunscreen Wipes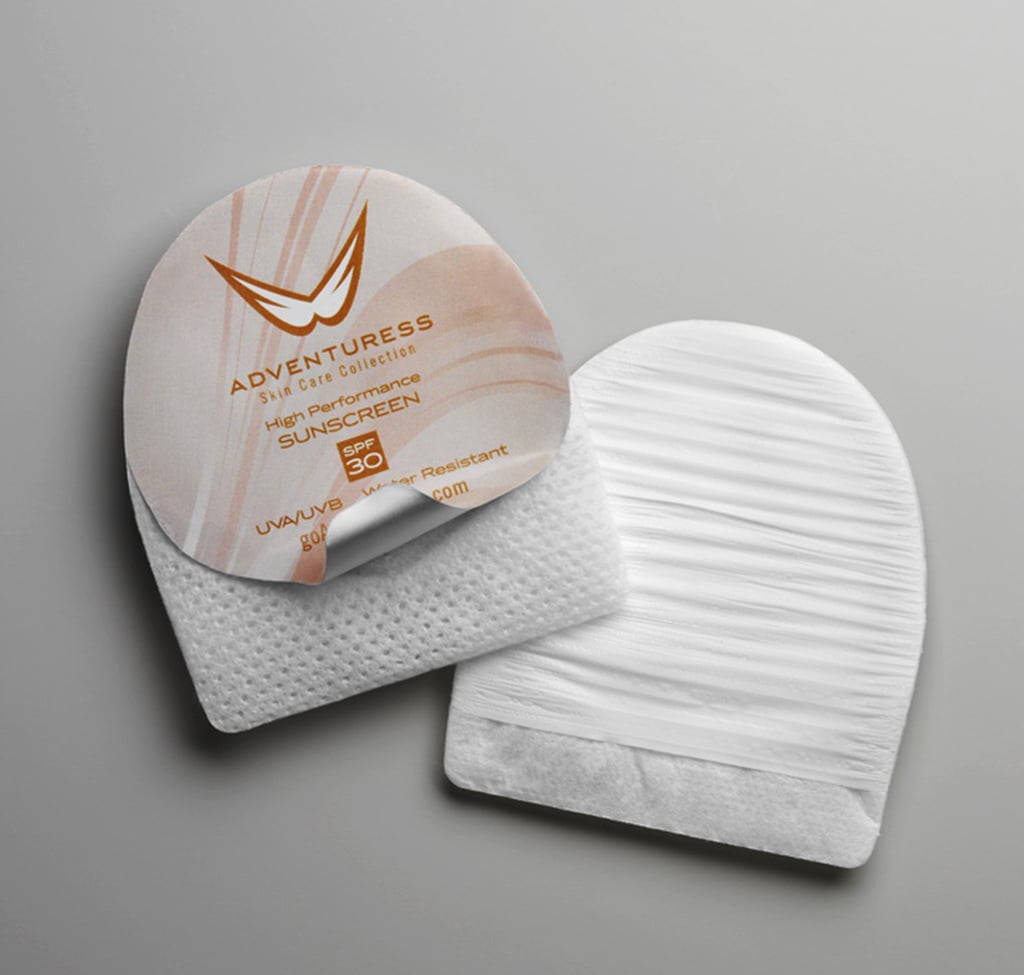 When out on long, sweaty rides, reapplying sunscreen is a must. But I am always trying to lighten my load too — there's only so much I can stuff into those three back pockets on my jersey. I have taken to packing a couple Adventuress Sunscreen Wipes [6] ($24 for 24). They make for quick application, keep my hands and gloves mess-free, and weigh next to nothing. The SPF 30 sunscreen is free of the questionable chemical oxybenzone and preservative parabens. I keep a stash of these wipes with my cycling gear and take a couple with me whenever I hit the road.
— Susi May, fitness director
Athleta Two-Strand Headband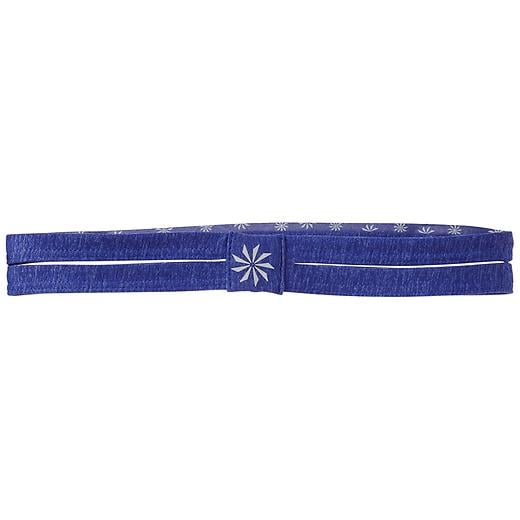 For most of my life, I've sported a pretty serious fringe, which makes it almost impossible to wear a headband. I recently let my bangs grow out, and with much excitement, I've been trying out different headbands during my workouts.
After some trial and error with various brands, I've discovered nothing does me right quite like the Two-Strand Headband from Athleta [7] ($14). The underside of the headband is constructed of grippy material that keeps it in place but won't snag hair. And, most importantly, the moisture-wicking material keeps the sweat out of my eyes — even during an intense SoulCycle class.
— MF
Adidas Pure Boost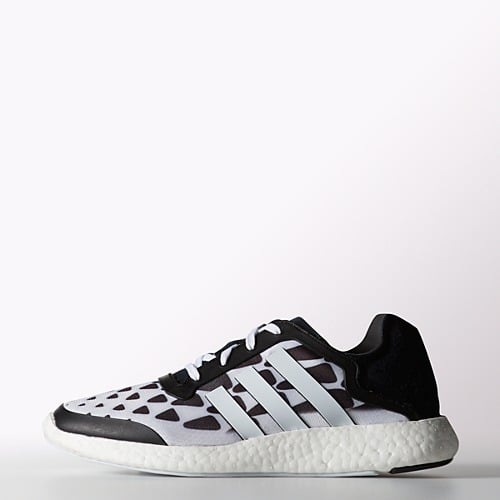 Ever since Adidas introduced its new kind of shoe foam, Boost, I've been hooked. I've run several races in different shoes that use the foam, my favorite being the supportive Adidas Adistar Boost [8]. The company's latest offering, the Adidas Pure Boost [9] ($120), is my new bouncy favorite for short, fast runs, neighborhood walks, or biking all around the city. They are ridiculously comfortable, form to my feet, and make me feel like I'm doing everything just a little faster when I slip them on.
— Leta Shy, associate editor
Icebreaker Spirit Tank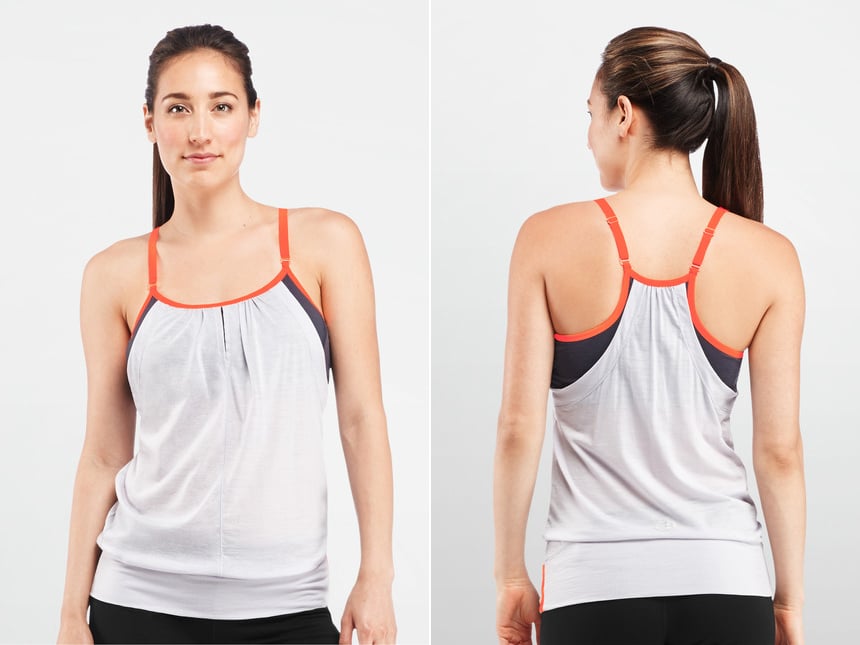 The airy Spirit Tank [10] ($90), from Icebreaker, has become my go-to yoga top of late. It's made of fine, soft merino wool so it naturally wicks sweat away and doesn't trap odor like synthetic fabrics. The built-in bra offers the right amount of support for every pose I have tried, and the waistband keeps the tank from flying up during inversions. And it is flattering!
— SM
Jade Yoga Mat
Seven years ago, I bought my first Jade Saffron Yoga Mat [11] ($70) and was certain I would only use Jade mats . . . well, forever. But I'll be honest: for a short period of time, I attempted to cheat on my longtime yoga mat of choice with a few others that friends and co-workers had raved about. Now I'm back to Jade and couldn't be happier.
I never slip or slide on this natural rubber mat, and I feel totally supported from the start to the end of my Vinyasa practice. While it's lighter and thinner to carry than other mats I toyed around with, it provides supreme cushioning to support my joints through jumps and transitions.
When I rolled out my brand-new mat at the studio, I stepped into Downward Dog with a big sigh of relief. There's no break-in period with a Jade mat; they're ready to support you and your yoga practice from day one.
— LF
Lifefactory Food Containers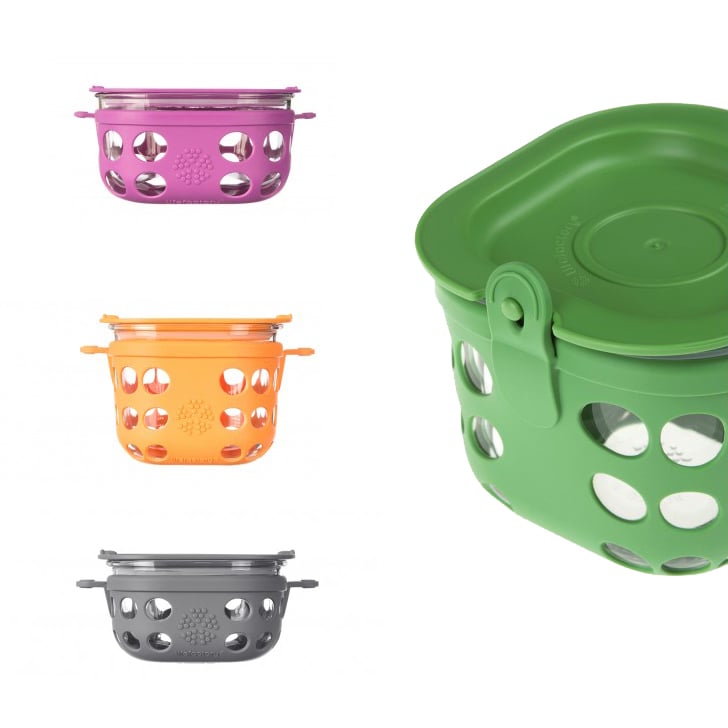 If you're into Lifefactory's BPA-free glass bottles, you're going to flip for these tempered glass food storage containers [12] ($15 to $20). I love that they offer three different sizes to suit my snack or lunchtime needs — one-cup, two-cup, or four-cup sizes, with their signature silicone sleeve for nonslip grip and protection. The silicone button tabs keep the lids secure, and these babies are dishwasher-, oven-, microwave-, and freezer-safe! And because they're glass, they're durable and stain-resistant, and I love that I can see what foods are in them. They come in the four fun colors shown, and although I found them to be slightly weightier than plastic or stainless-steel containers, I love how easy they are to eat out of and clean.
— JS
Blue Ant Pump HD Sportsbuds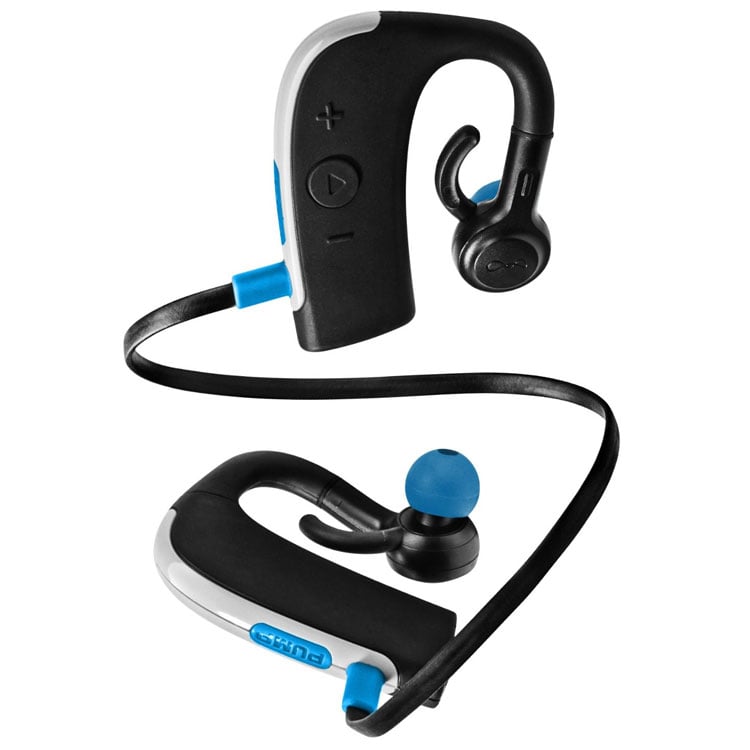 I'll be honest, when it comes to headphone wires, I'm often tangled up. When I'm running, it's not long before my flailing arms come in contact with my pair. Stay-put, in-ear headphones are a must when on a fast run to help me stay on track without having to always reinsert my buds, but lately I've been loving these waterproof, wireless Blue Ant Pump HD Sportsbuds [13] ($111). The Bluetooth headphones come with several different bud sizes — including some with "stabilizers" for intense workouts — to ensure a no-fail fit, and since they're wireless, there's nothing to get in the way of a good run. The best part? The sound quality keeps me, well, pumped, all throughout my workout.
— LS