Chocolate doesn't have to be a guilty pleasure. In fact, it can be downright good for you [1]! This Valentine's Day, enjoy the decadence without guilt; check out these recipes that will satisfy chocolate cravings without the added calories.
— Additional reporting by Brinton Parker
Vegan Chocolate Frosted Doughnuts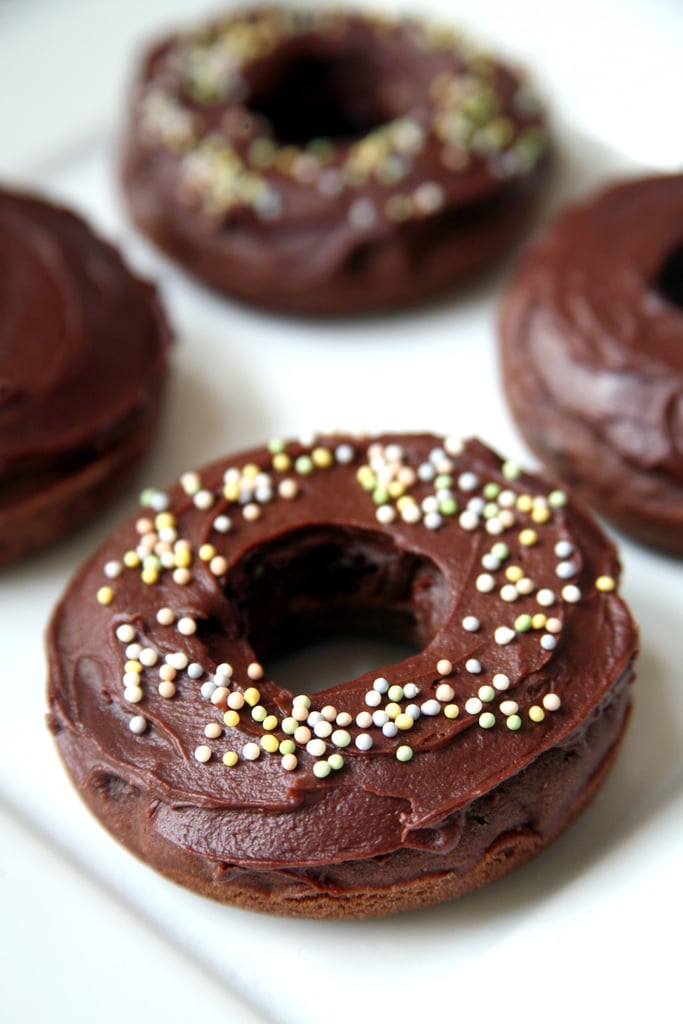 These are the perfect healthier way to conquer your chocolate doughnut [2] cravings.
Vegan Almond Joy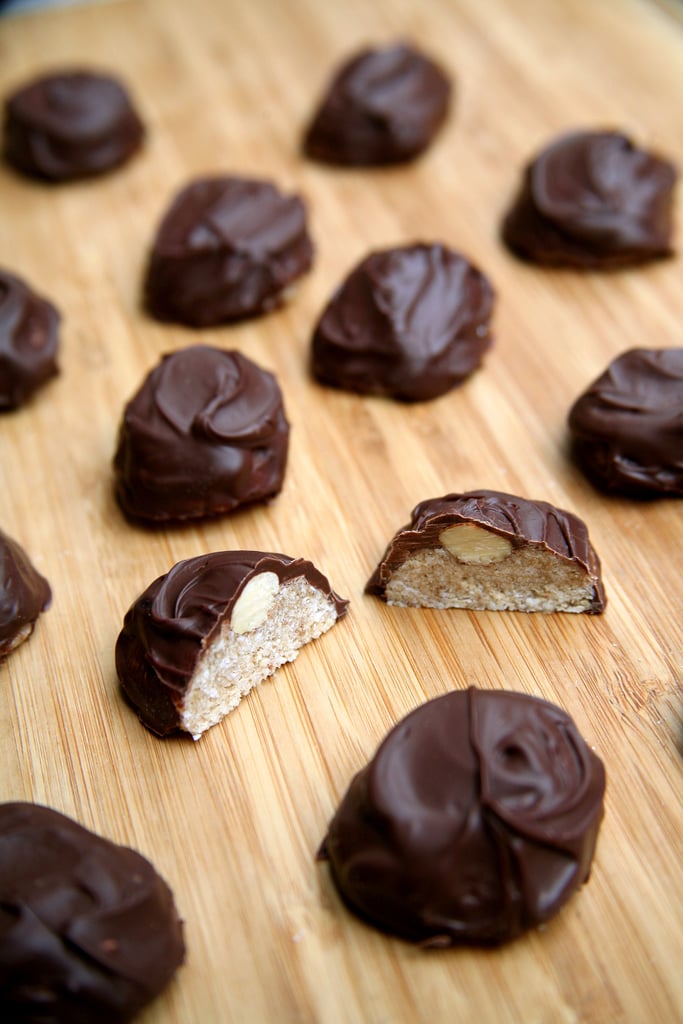 At just 86 calories per Almond Joy [3], all you need are five common ingredients and a food processor and boom — you're instantly a (healthy) candy-making genius.
Vegan Chocolate Chip Cookie Dough Freezer Fudge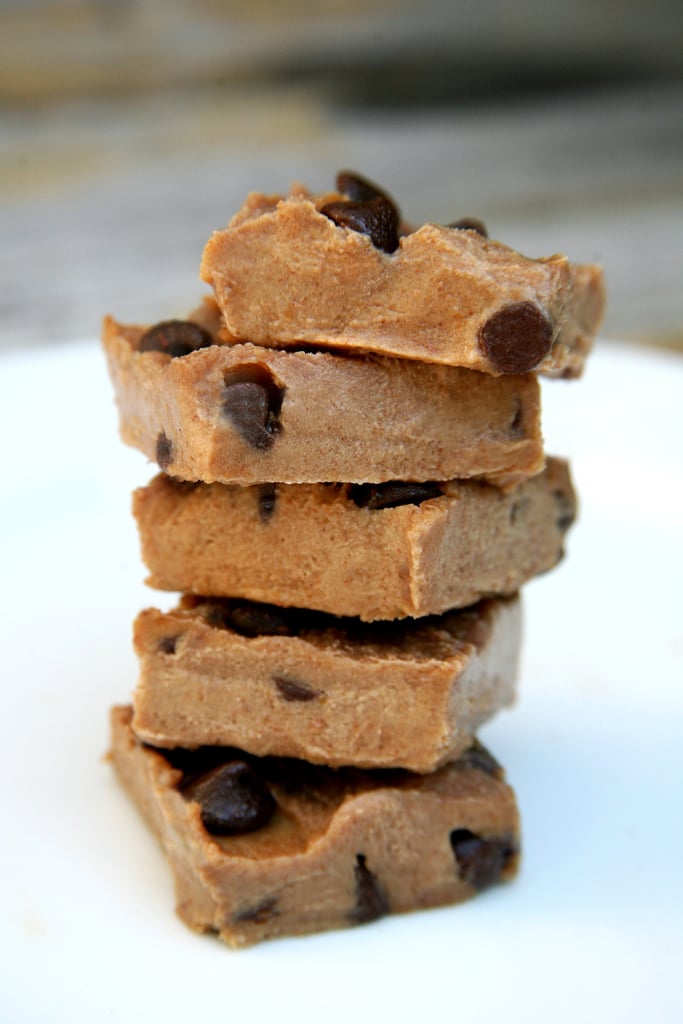 If you grew up scooping out spoonfuls of raw cookie dough while baking chocolate chip cookies with Grandma, you're going to fall hard for this cookie dough freezer fudge [4] — shhh, it's made with lentils!
Vegan Chocolate-Covered Banana Almond Butter Bites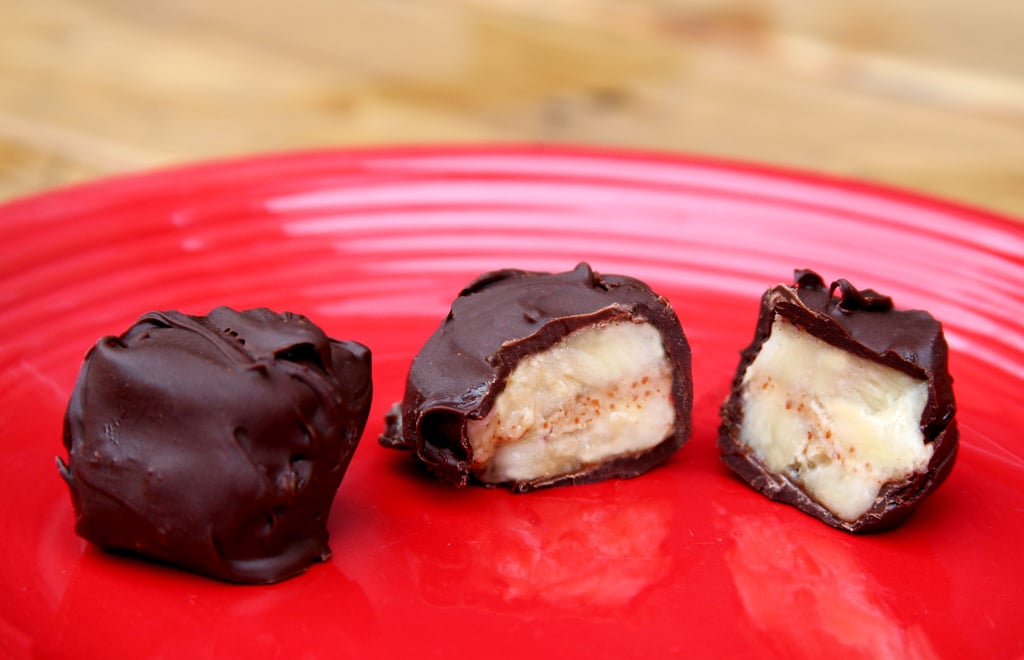 Treat yourself to almond butter surrounded by slices of banana and covered in dark chocolate, and enjoy three of these crave-worthy frozen bites [5] for 147 calories.
Vegan Samoas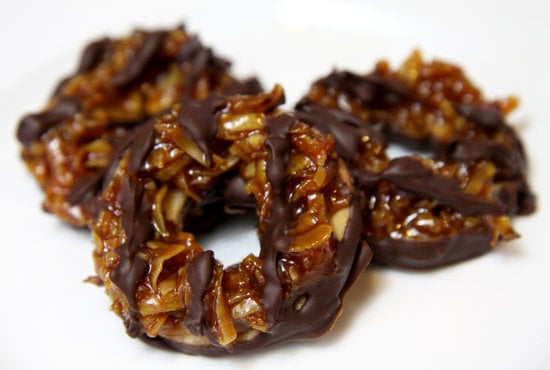 If you grew up loving this chewy Girl Scout favorite, you can whip up your own vegan version [6] that's just 114 calories per delectable cookie.
Zucchini Double Fudge Brownies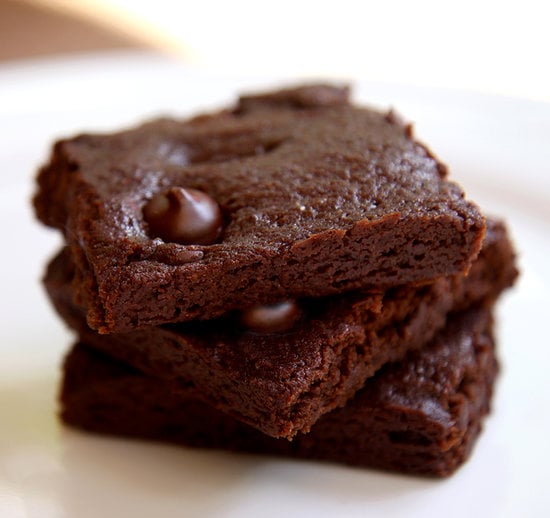 These melt-in-your-mouth moist, rich, and fudgy brownies [7] taste so sinful, you'll be amazed that they're vegan and just over 150 calories.
Vegan Almond Butter Cups
Made with almond butter and maple syrup, these vegan almond butter cups [8] are lower in calories, fat, cholesterol, and sugar, and they taste more rich and decadent than the original.
Chocolate Peanut Butter No-Bakes
You get three amazing layers [9] — chocolate kripsies on the bottom, sweet and salty peanut butter in the middle, and chocolate chocolate chip on the top. At just over 100 calories, each bite offers 3.2 grams of protein.
Vegan, Grain-Free Pumpkin Chocolate Chip Cookies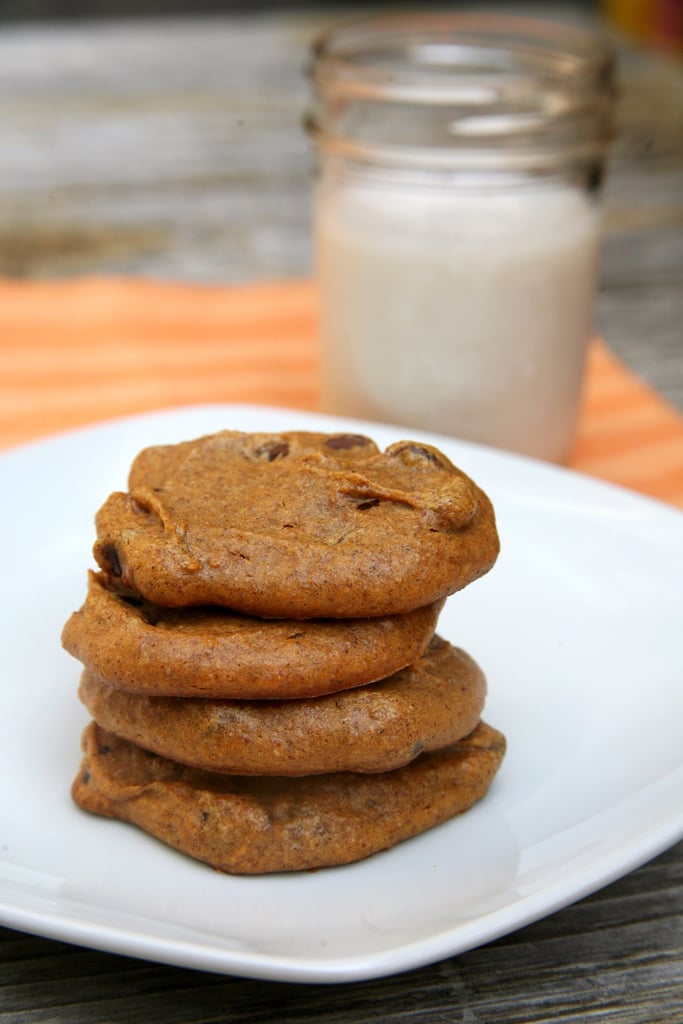 Soft, chewy, and only 86 calories per serving, these pumpkin chocolate chip cookies [10] are vegan and grain-free. Bonus: since they contain no eggs, you can lick the bowl clean!
Mint Chip Truffles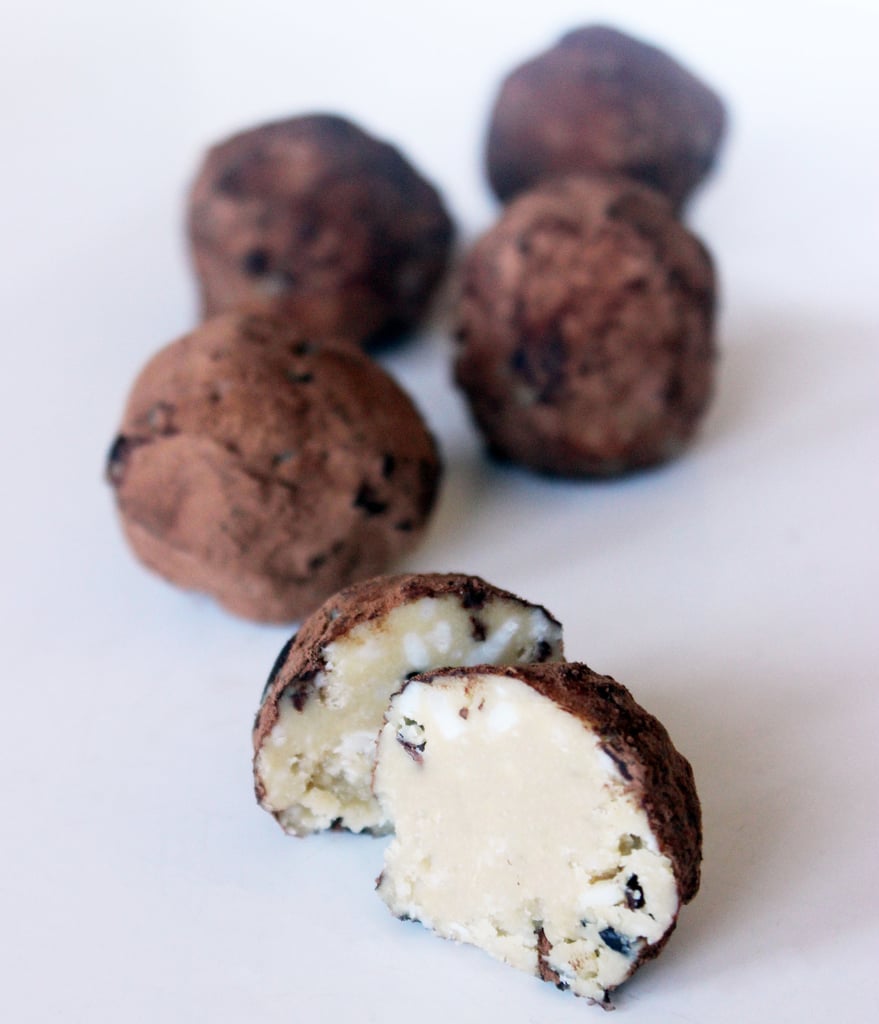 Peppermint Pattie and Junior Mint lovers will flip for these tasty mint chip truffles [11]. Sweet and refreshing like the classic you're craving, this Paleo-friendly treat clocks in at less than 70 calories per serving.
Frozen Banana Pops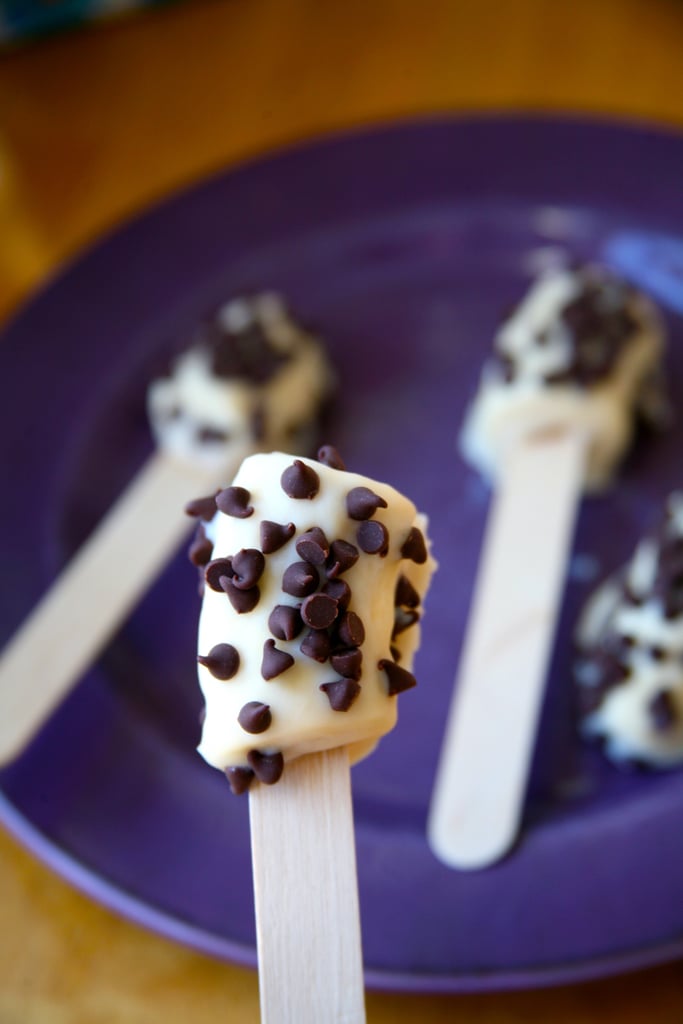 This simple dessert-on-a-stick [12] takes five minutes to whip up and four hours in the freezer, and because it's 150 calories per two-piece serving, go ahead and have it for a healthy snack.
Vegan Strawberry Fudgsicles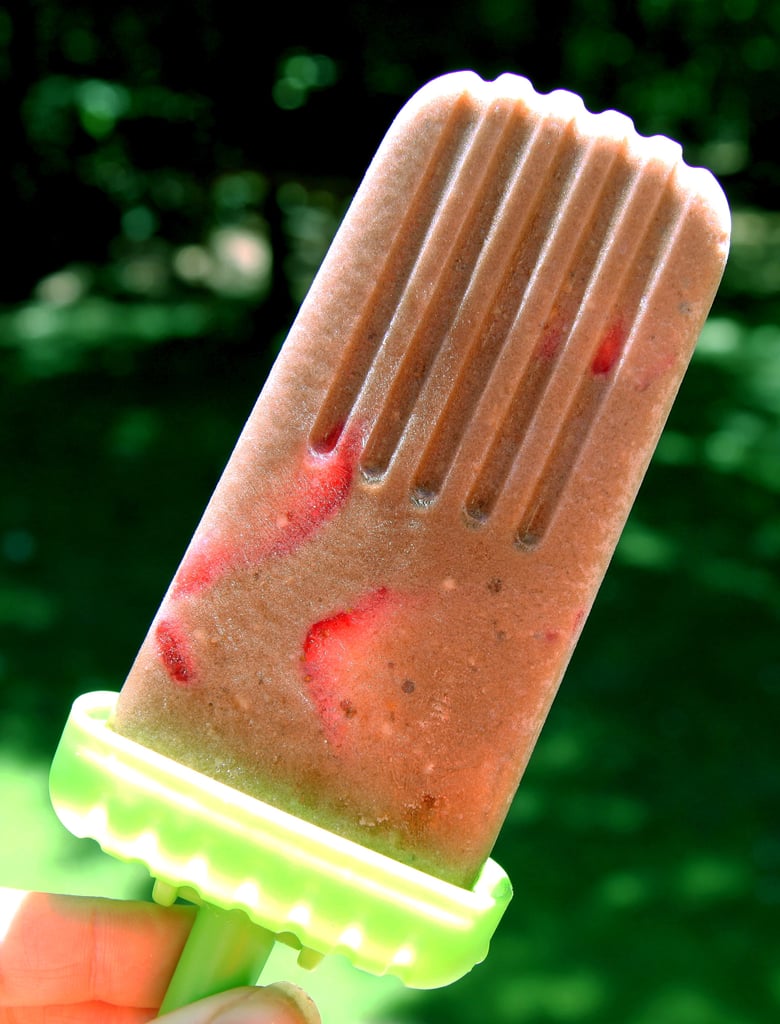 For an added sweet bonus, these homemade fudgsicles [13] are filled with fresh strawberries — the perfect complement to the chocolaty goodness. And even better news? Each one is under 80 calories.
Paleo Chocolate Treats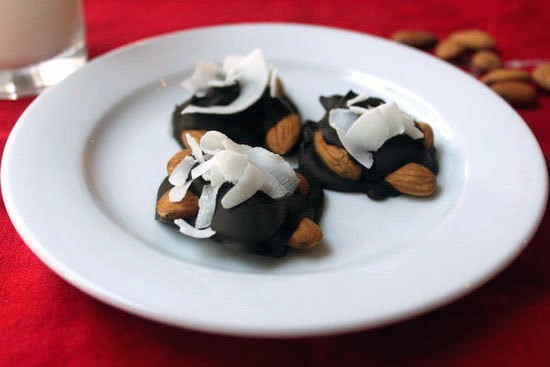 Gone gluten-free, Paleo, or vegan? Then make sure these Paleo chocolate treats [14] are part of your homemade dessert rotation.
Vegan Chocolate Avocado Cupcakes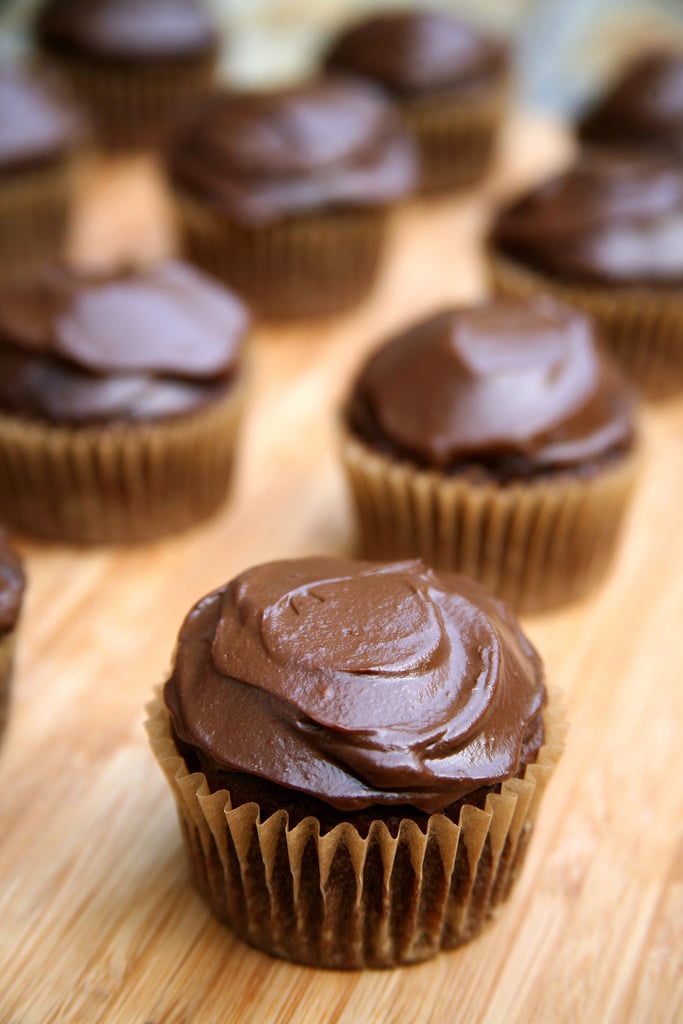 Avocado lends a creamy texture to these moist chocolate cupcakes [15], which will be instantly beloved by vegans and nonvegans alike!
Raw Chocolate Pudding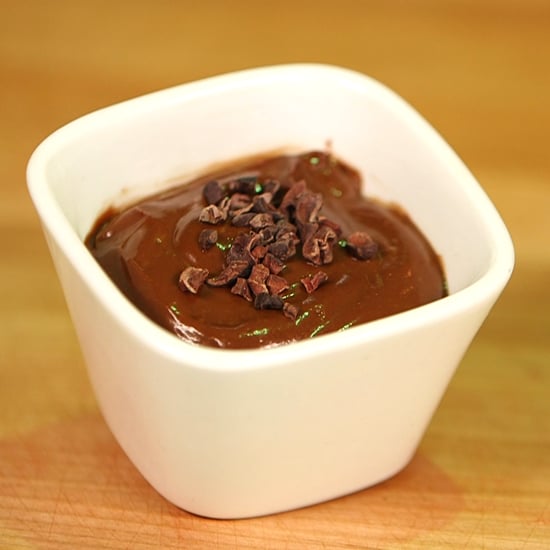 This milk-chocolate pudding recipe from chef Matthew Kenny [16] is raw, easy to make, and full of healthy fats. Click on the video to watch how it's done.
Gluten-Free Chocolate Cake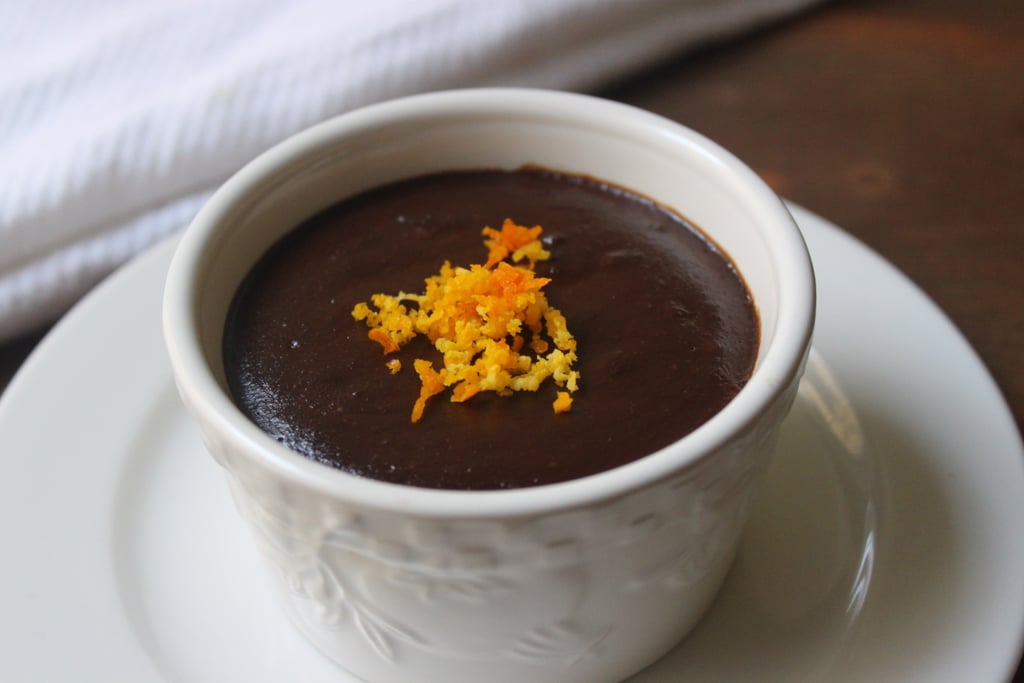 This elegant flourless chocolate cake [17] will bring a restaurant-quality end to any special meal. And at only 96 calories per serving, it's practically guilt-free.
Raw Chocolate Truffles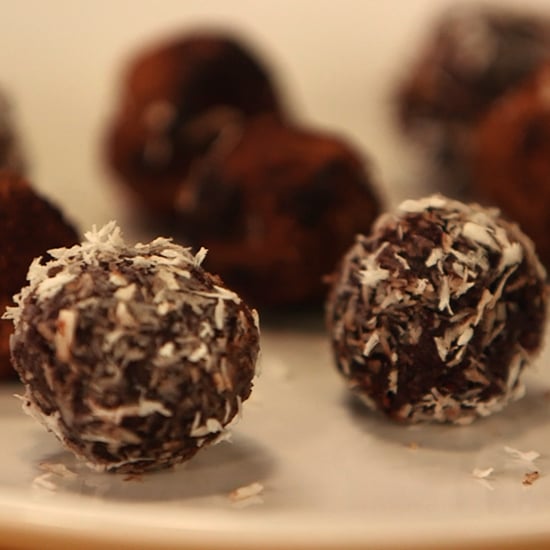 Using raw cacao means these treats are bursting with antioxidants without skimping on the flavor, and using maple sryup and dried dates means these truffles aren't too sweet. Click on the video to learn how easy it is to make the truffles.
Vegan Chocolate Mousse Pie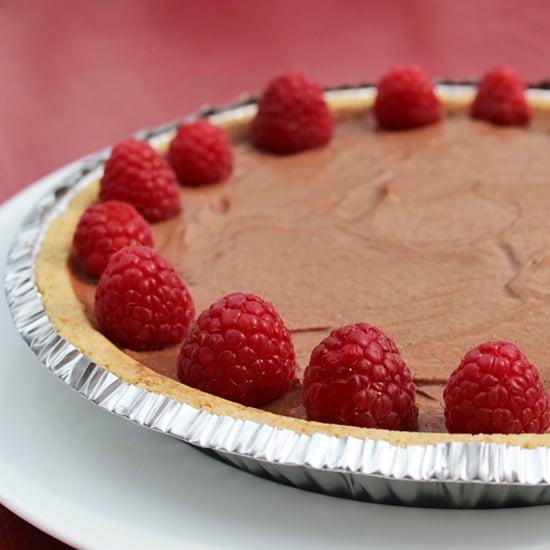 Present this vegan chocolate mousse pie [18] at the end of a meal for a light and chocolatey dessert that no one will know it only took a few minutes to prep.
Chocolate Banana Soft Serve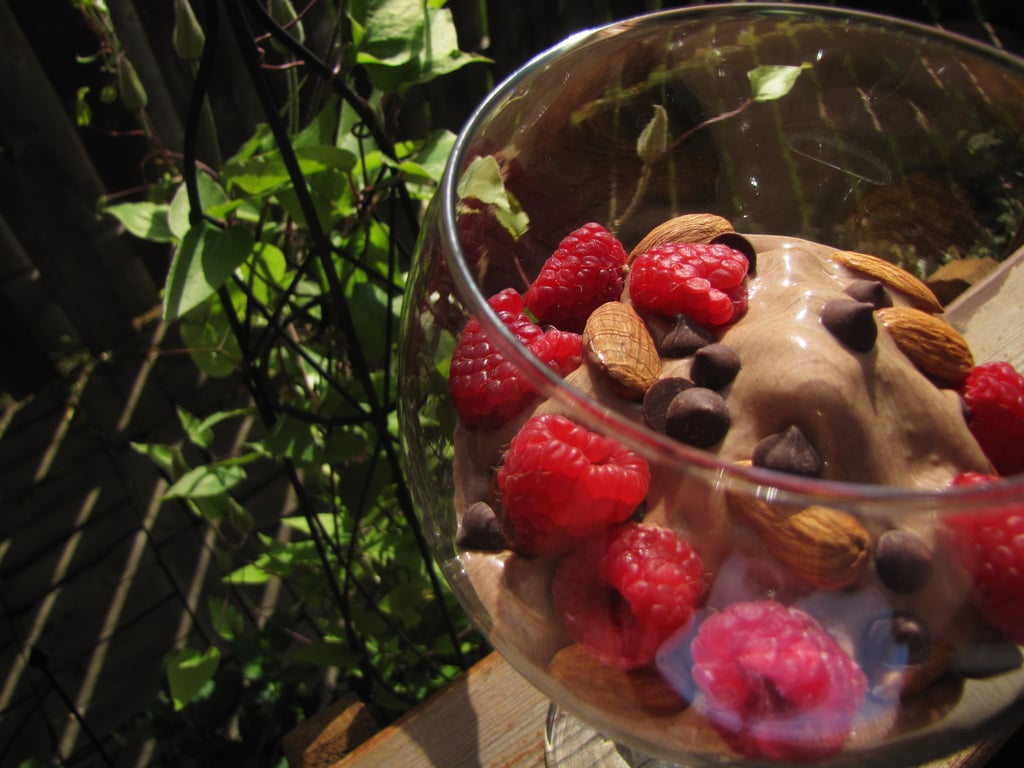 Creamy frozen banana makes the perfect dairy subsititute in this chocolate banana soft serve [19] recipe.
Peanut Butter Chocolate Dip
Jazz up a fruit snack with a peanut butter and chocolate dip. Try this peanut butter chocolate dip recipe [20] that's made using chocolate syrup (167 calories per serving), or for even fewer calories go with this reader recipe for a chocolate peanut butter dip [21] that uses chocolate protein powder (125 calories).
Chocolate Berry Chia Pudding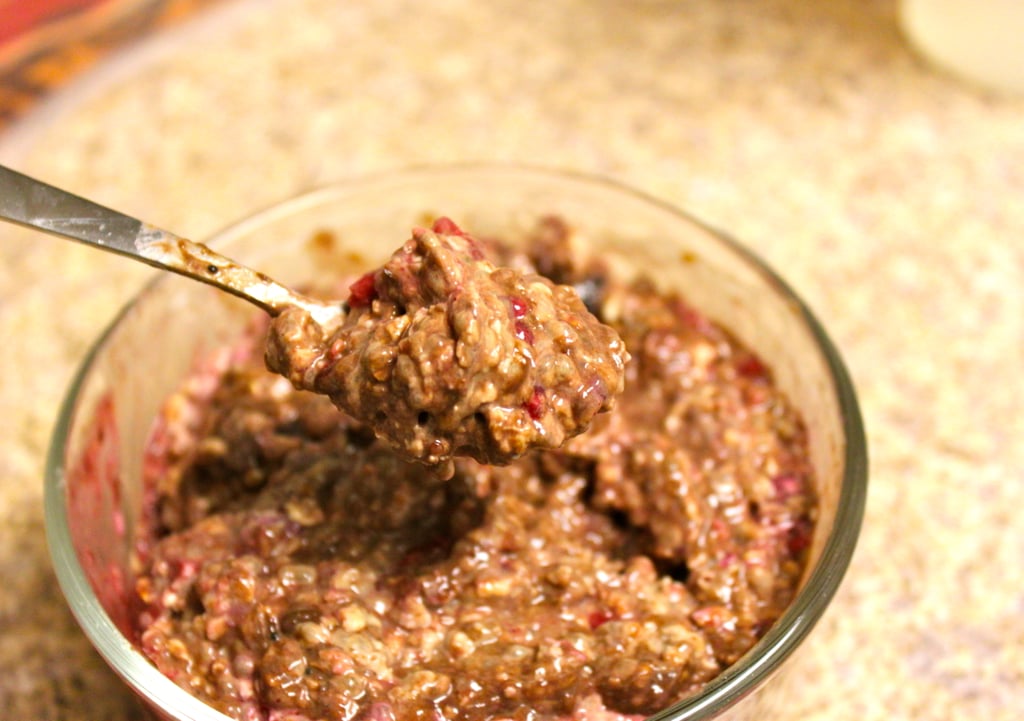 Prep this overnight oat recipe before you go to sleep and wake up to the healthy hit of antioxidants and omega-3s in this berry chocolate chia pudding [22].
Grain-Free Hazelnut Mini Cakes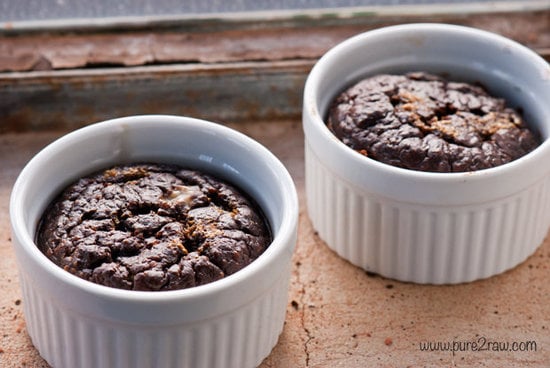 If you want something a little different than the classic molten cake, you can try these grain-free hazelnut mini cakes [23].
Black Bean Brownie Bite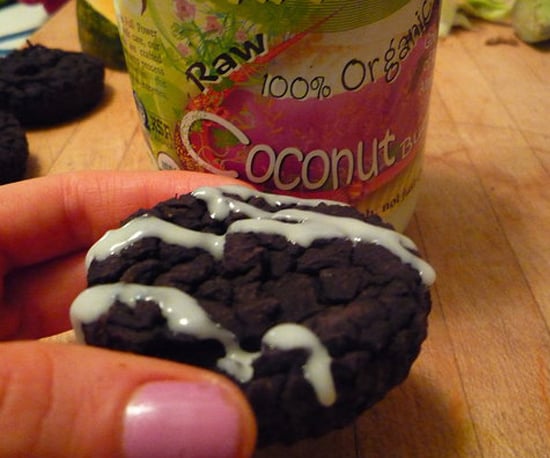 Sometimes all you need is a dense, chewy, decadent bite to calm chocolate cravings. A black bean brownie bite [24] does just that, without all the calories found in a normal brownie recipe.
Chocolate Hemp Runner Repair Bars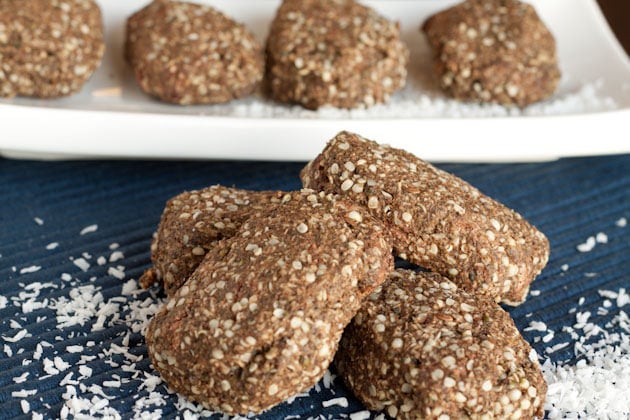 Before or after your workout, these chocolate hemp runner repair bars [25] make the perfect energizing snack. Made with hemp, chia, and cacao powder, these bars transport well and are a great replacement for store-bought energy bars.
Chocolate Glazed Doughnuts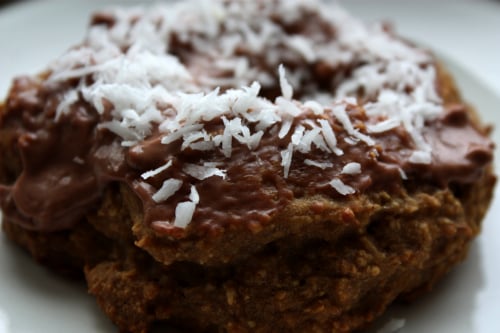 Chocolate doughnuts, and they're healthy? These chocolate glazed doughnuts [26] are baked, not deep-fried, and made with thoughtful ingredients to keep nutrients up and calories low.
Raw Vegan Fudge Brownies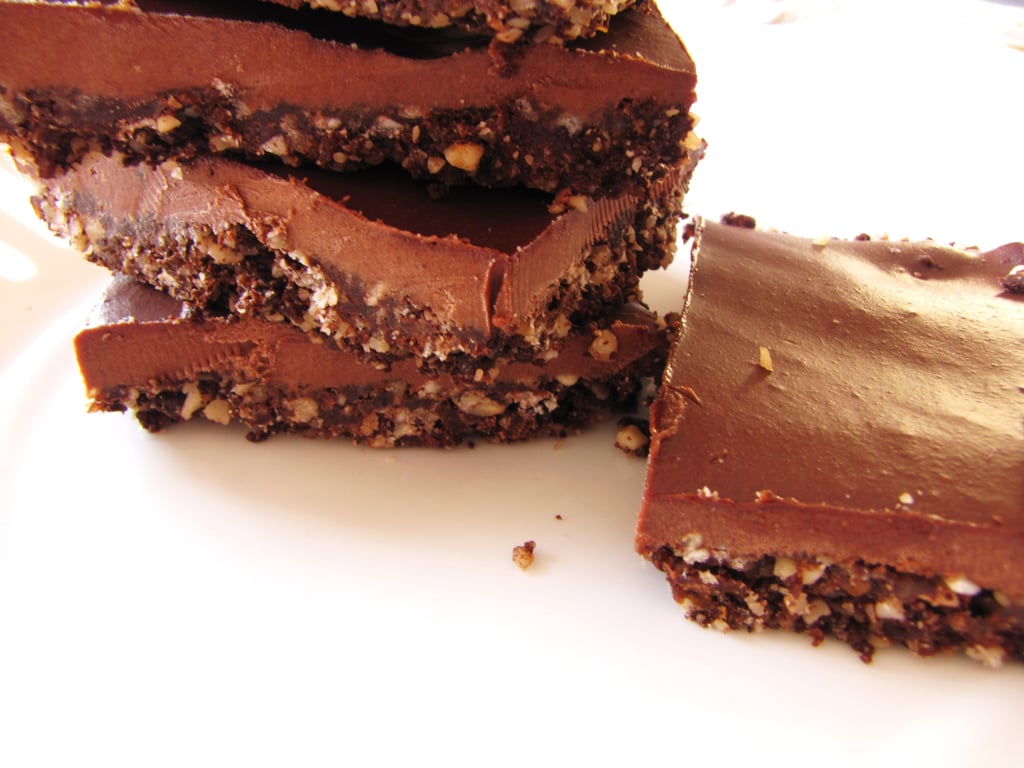 Directions: layer a creamy banana, chocolate, and almond butter mixture over a nutty crust, chill, and enjoy. Repeat as necessary. This recipe for raw vegan fudge brownies [27] will be your go-to no-bake chocolate fix.
Vegan Peanut Butter Kisses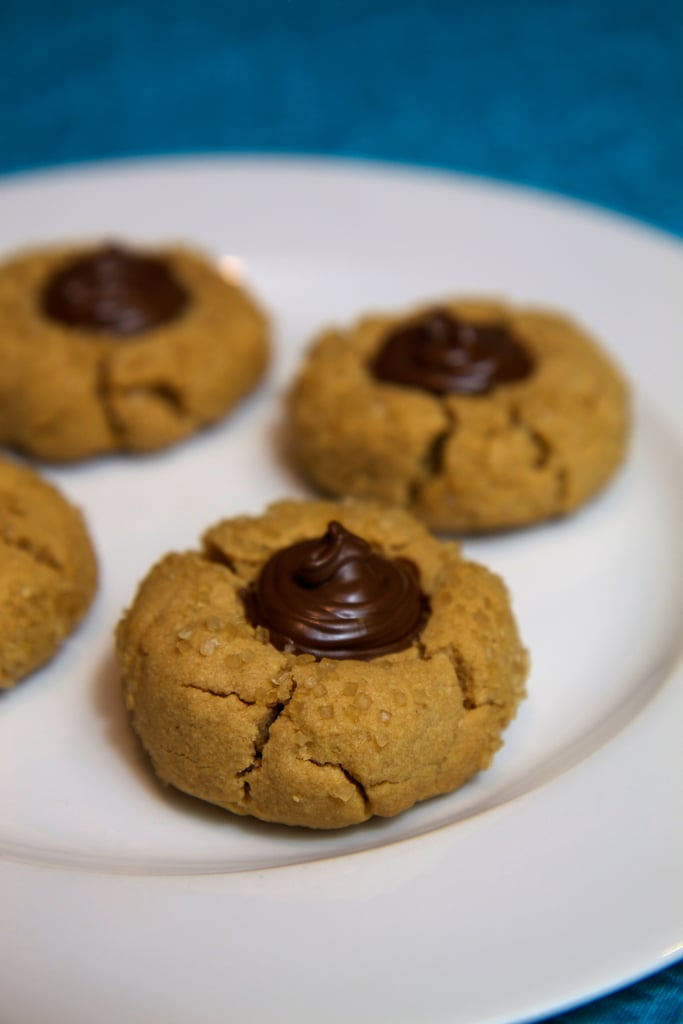 A kiss for your vegan Valentine — one they can actually eat! This dairy-free take on classic peanut butter kisses [28] is made with vegan ingredients and homemade chocolate kisses, so your animal-free friend can eat easy.
Oatmeal Wheat Germ Chocolate Chip Cookies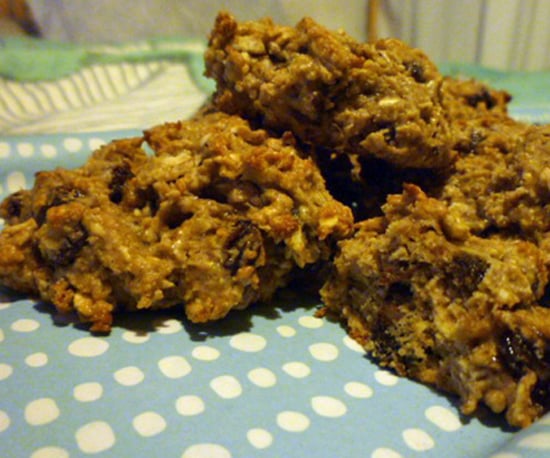 Looking for a healthier chocolate chip cookie recipe? Try these oatmeal wheat germ chocolate chip cookies [29] for a low-fat, chewy treat.
Dairy-Free Truffles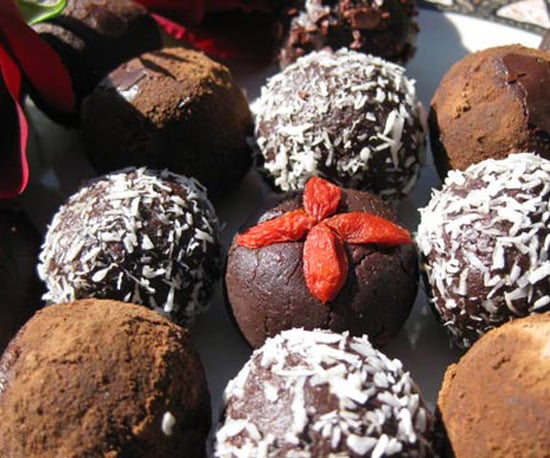 Nothing says decadent quite like a tray of truffles, but you don't have to feel guilty for sneaking a few of these gluten-free, refined sugar-free, and dairy-free truffles [30].
Almond Crusted Chocolate Bananas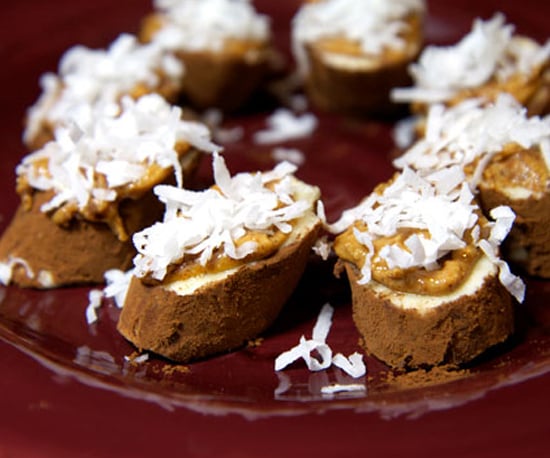 Before your workout, snack on these almond coconut crusted chocolate bananas [31] for a fueling treat.
Coconut Cacao Snowballs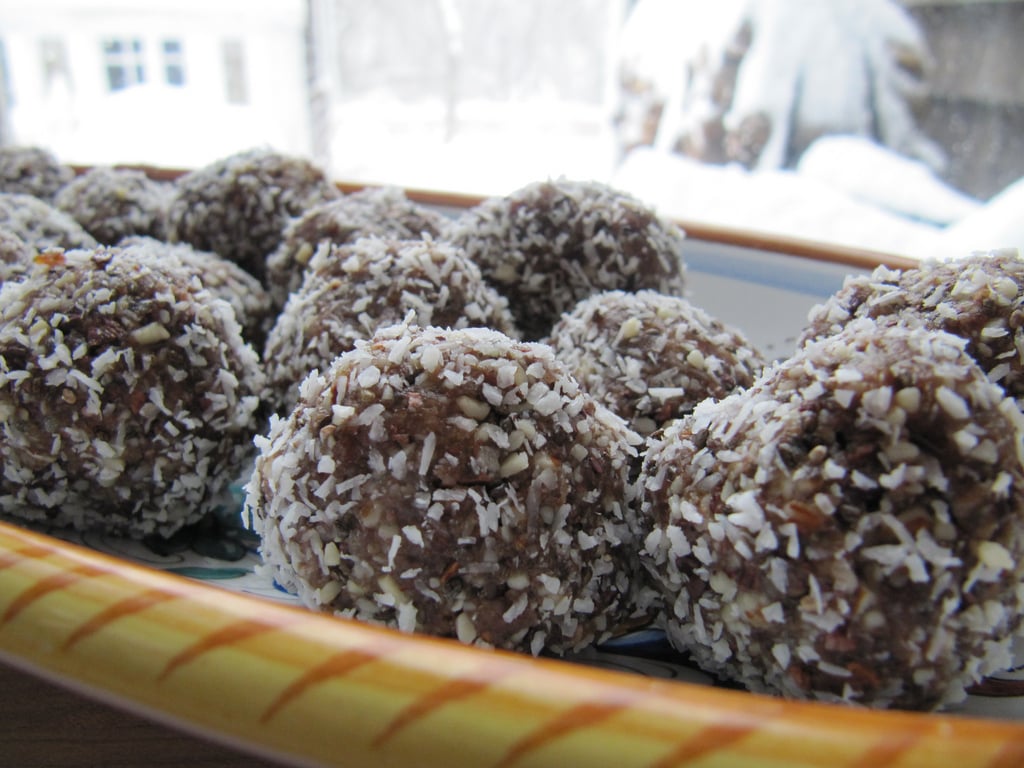 Chia seeds, medjools, and cacao nibs take these coconut cacao snowballs [32] to a whole new superfood level.
Peanut Butter Brownie Bites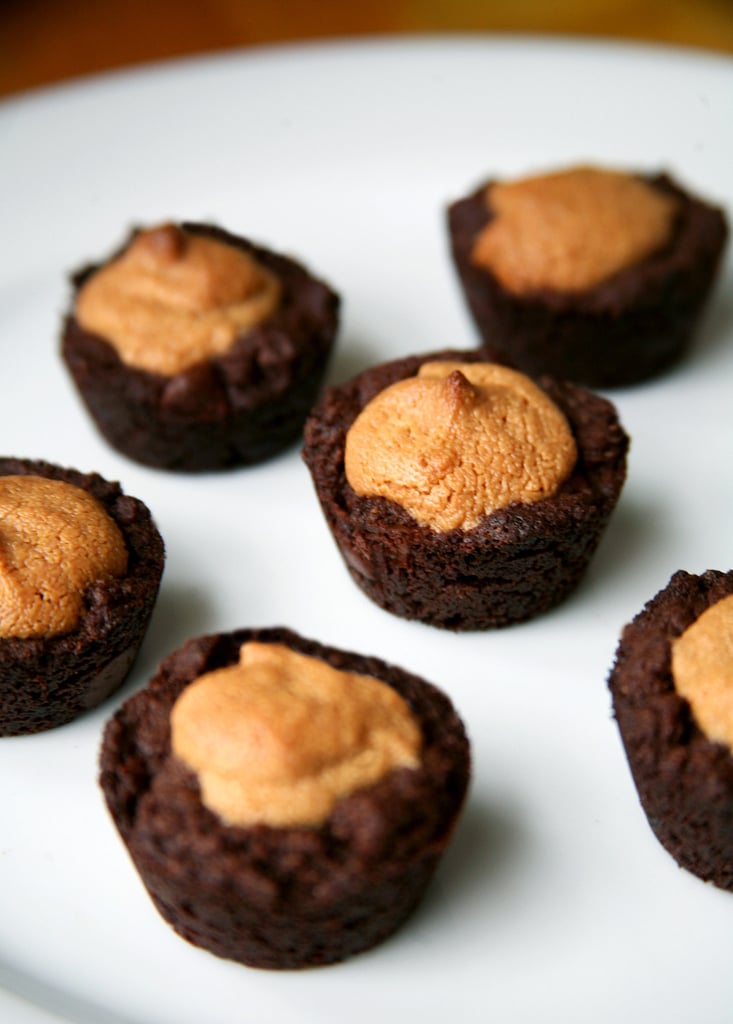 A decadent dessert doesn't have to be full of empty calories. These vegan peanut butter brownie bites [33] are hiding a secret — an extra dose of protein!
Low-Calorie No-Bake Brownies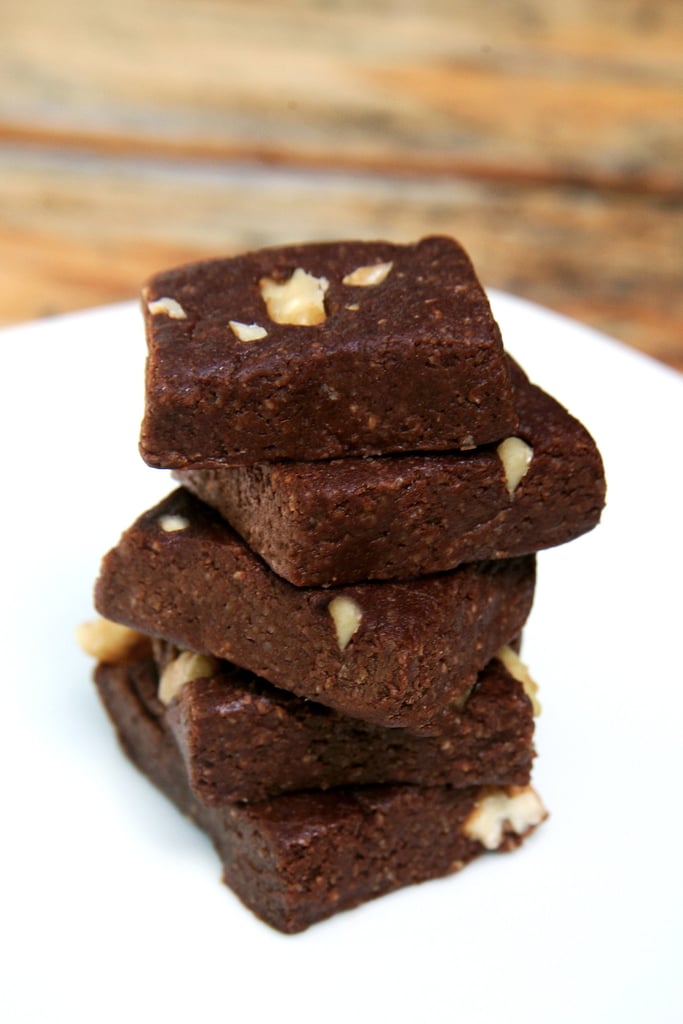 Just because these vegan brownies [34] aren't baked doesn't mean they're not ooey-gooey and decadent!
Spinach Brownies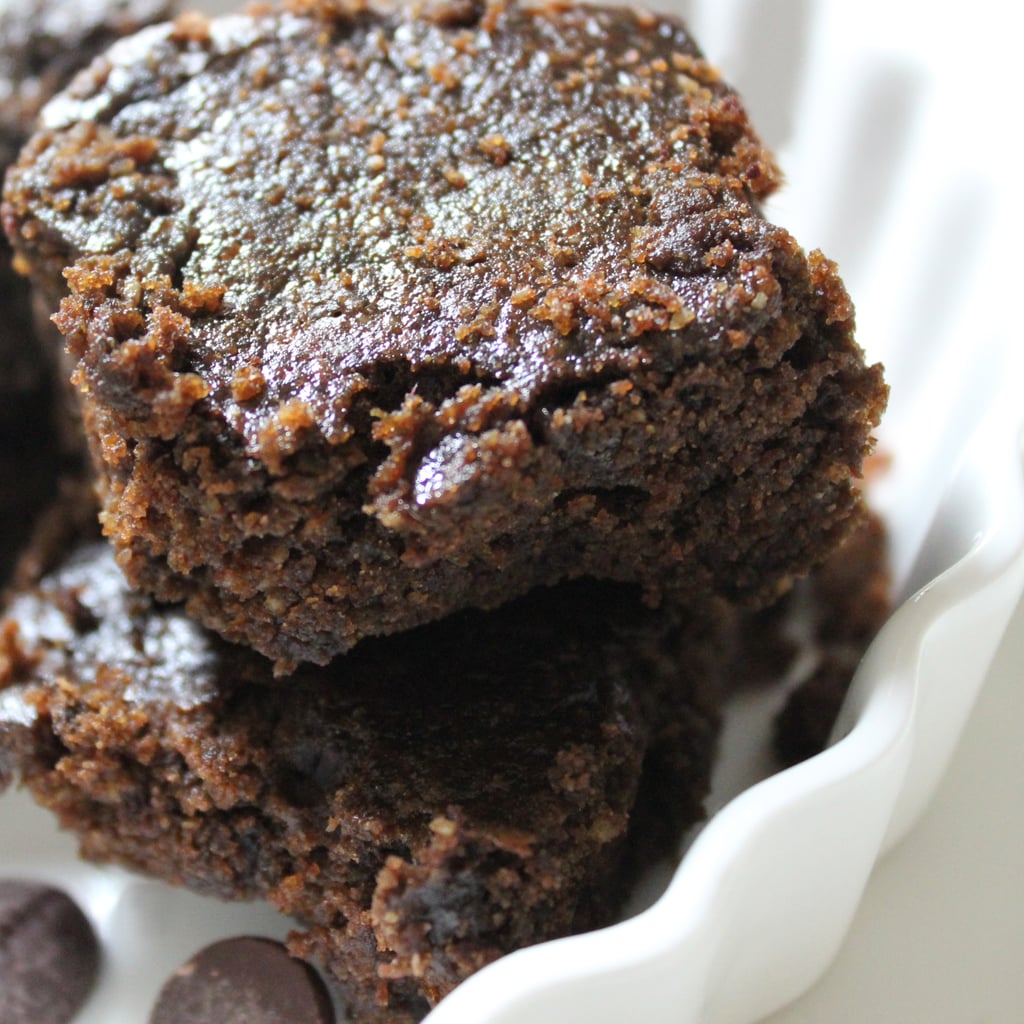 No one will know your secret — this recipe for spinach brownies [35] adds a few nutrients courtesy of a handful of leafy greens.
Vegan Peanut Butter Patties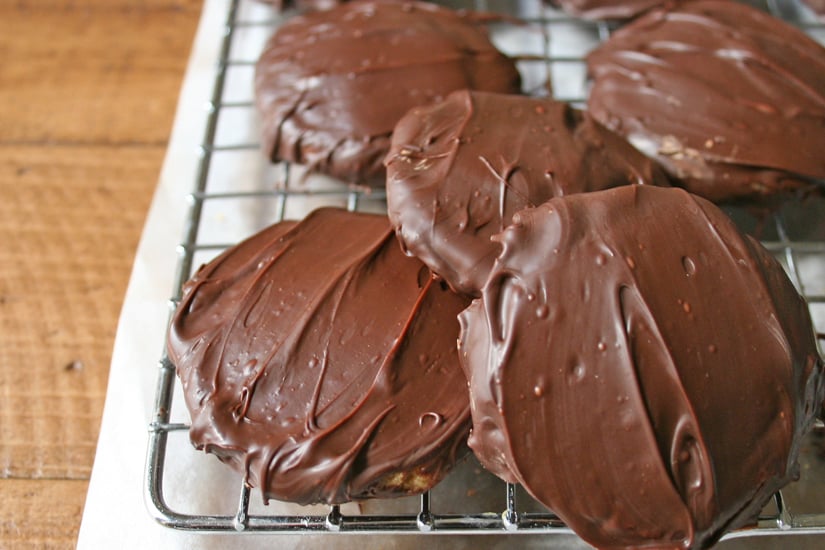 Love Girl Scout Tagalongs? Try these vegan peanut butter patties [36] — same amazing taste of the classic cookies, but animal product-free for you or your vegan friends.
Chocolate Zucchini Muffins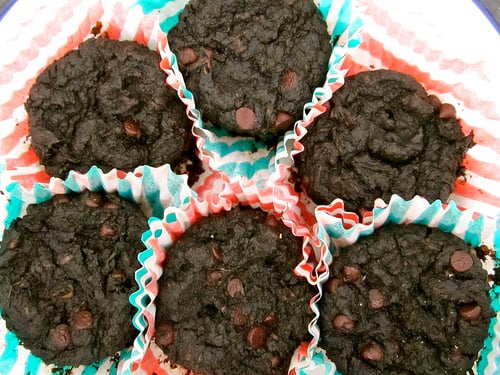 You'll love that these chocolate zucchini muffins [37] are ridiculously chocolately, but you'll love even more that each muffin is only 100 calories!
Chocolate Beet Cake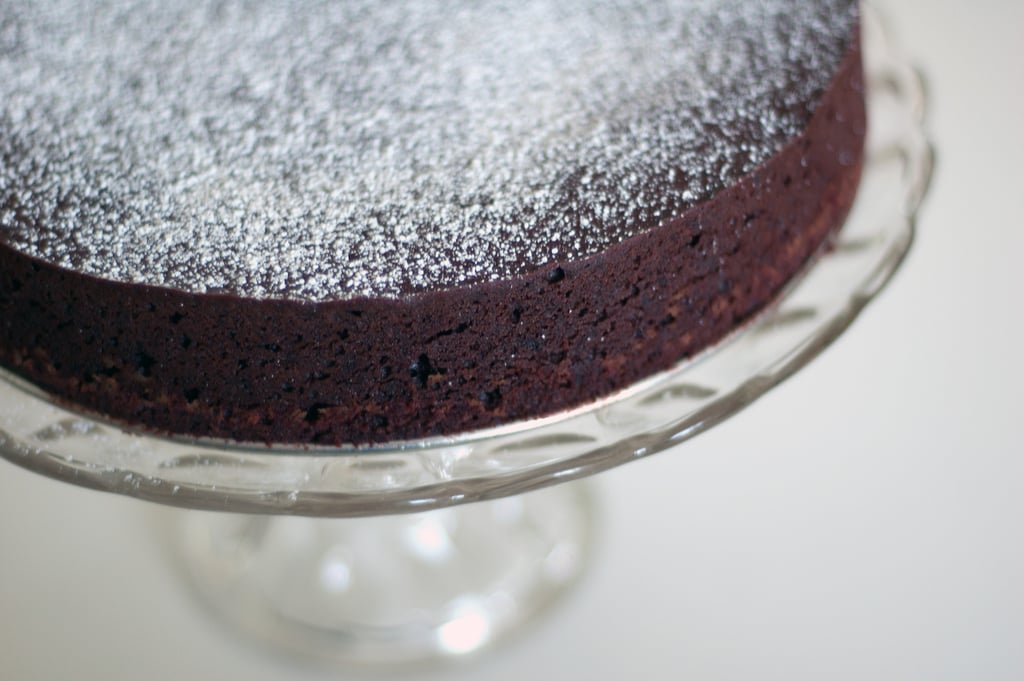 We love sneaking veggies into desserts, and it looks like YumSugar does too. Try their chocolate beet cake recipe [38] if you're looking for a dense, delicious, and decadent chocolate cake.
Raw Vegan Mint Bon Bons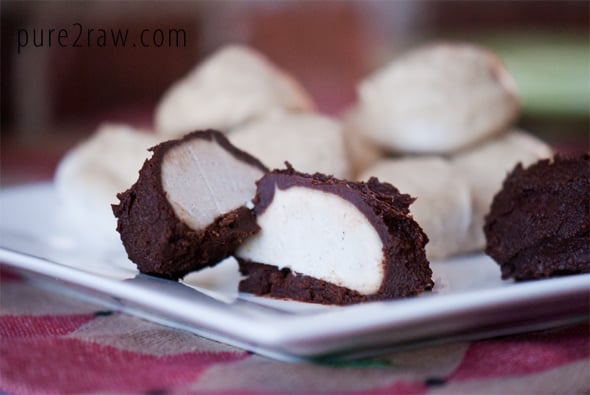 Make these raw vegan mint bon bons [39] for a refreshing and light treat.
Raw Mini Chocolate Hazelnut Biscotti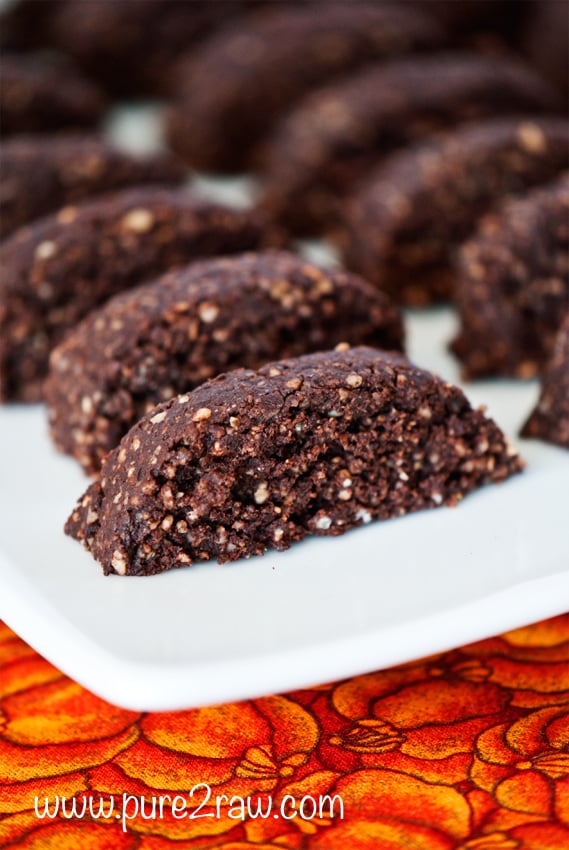 The perfect coffee accompaniment? These raw mini chocolate hazelnut biscotti [40].
Vegan Thin Mints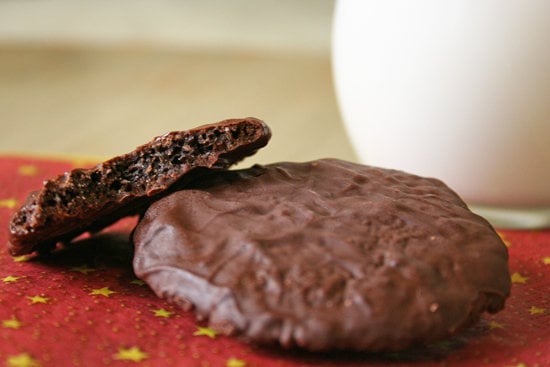 If you can't get enough of vegan Girl Scout cookies, you'll flip for this version of the most classic of them all — vegan thin mints [41].
Vegan Chocolate Mousse Cups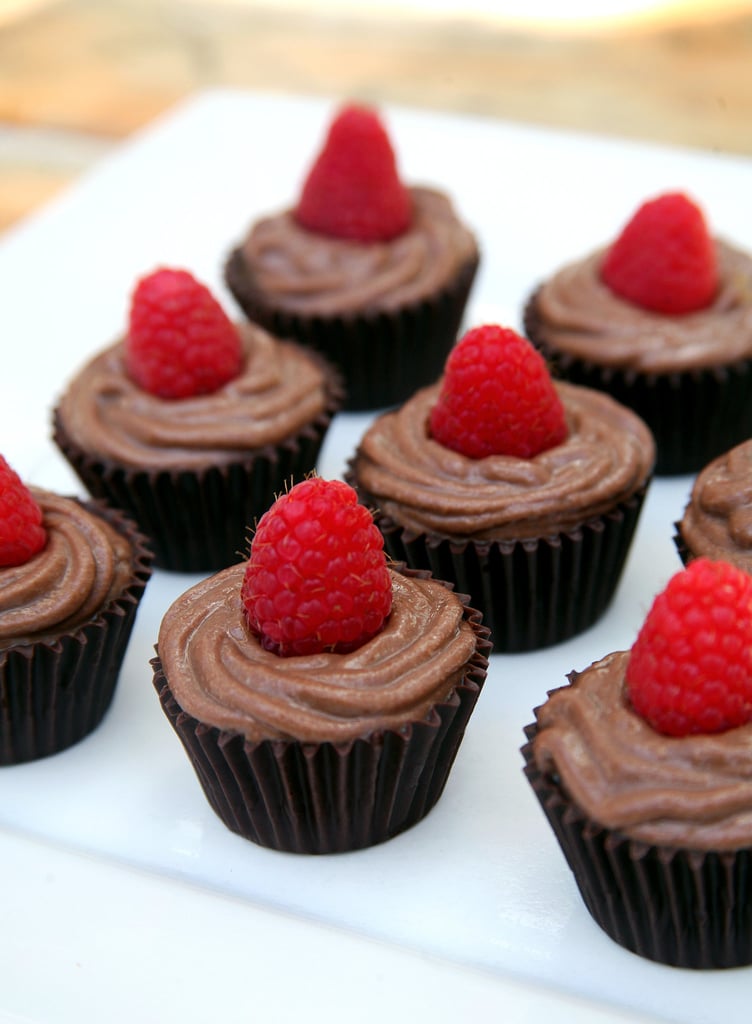 Is there anything more luxuriously delicious than chocolate mousse [42]? Didn't think so.
Vegan Ice Cream Sandwiches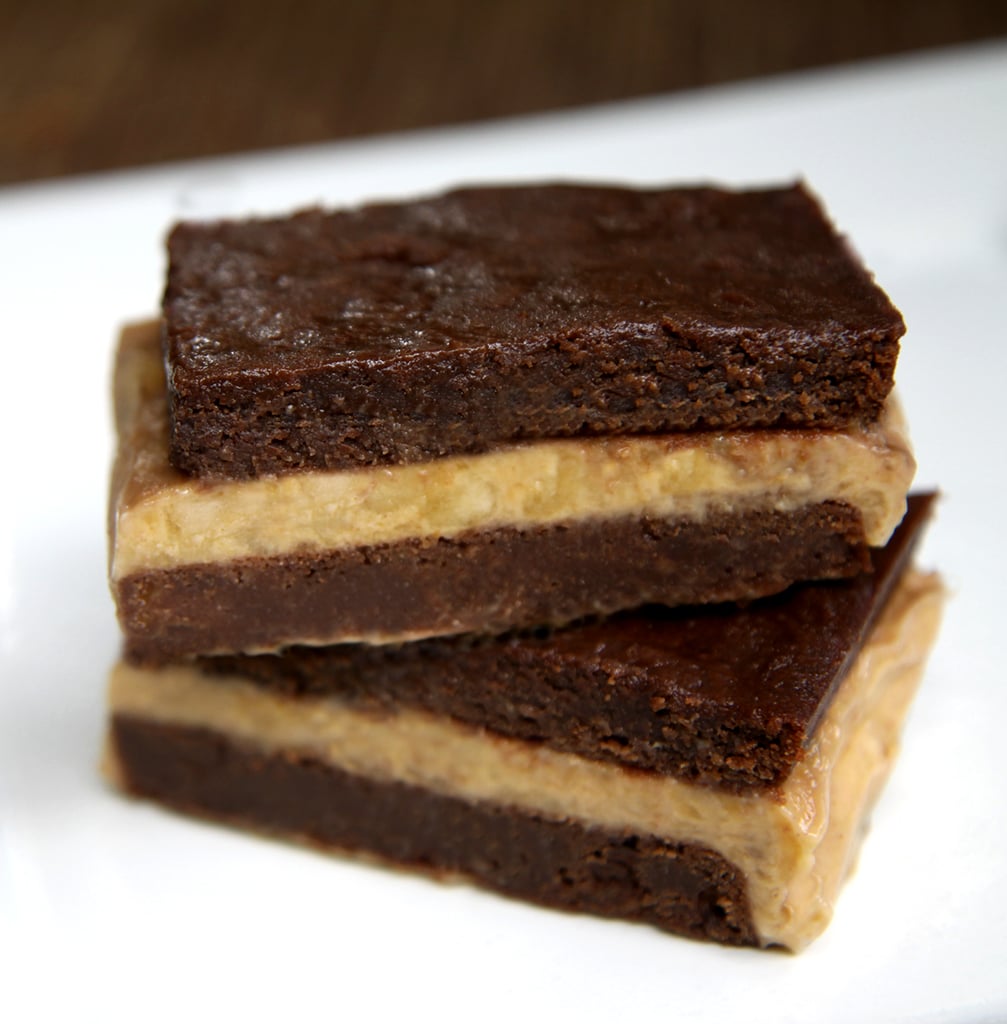 You don't need to know that the brownies are made with a secret healthy ingredient (zucchini!) or that the ice cream filling contains no dairy at all. All you need to know is that you can feel good about eating these delicious, chewy, and vegan ice cream sandwiches [43].
Vegan Snickers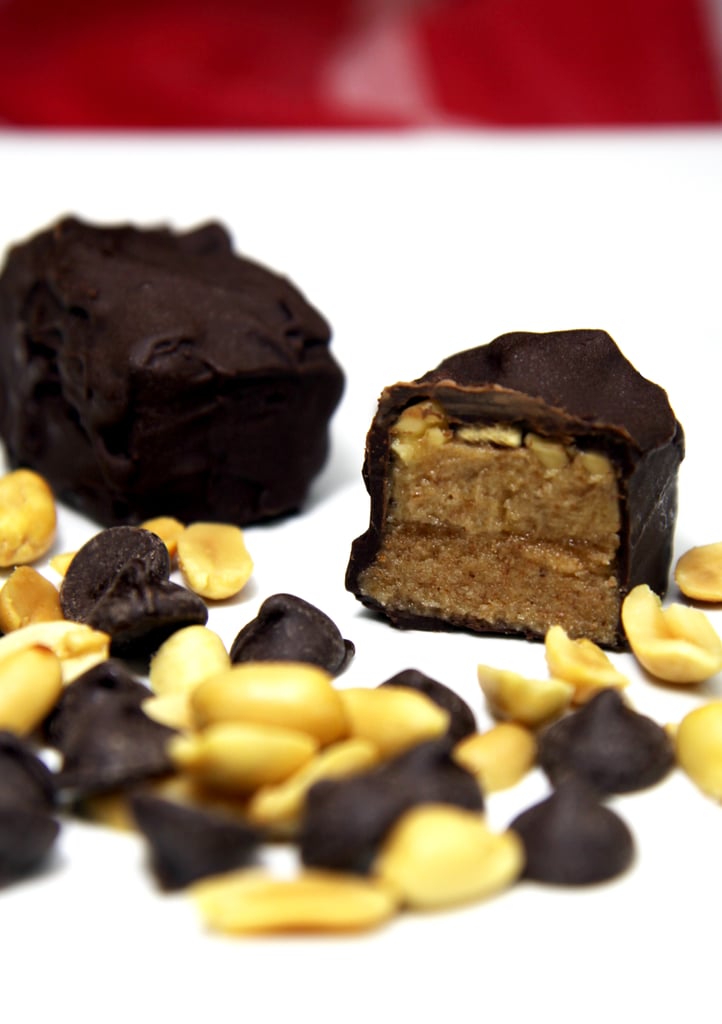 No need to swear off your favorite chocolate candy if you've gone vegan — you just need to become a little creative in the kitchen. These vegan Snickers [44] taste better than the real thing, and are healthier too.
Vegan Chocolate Ice Cream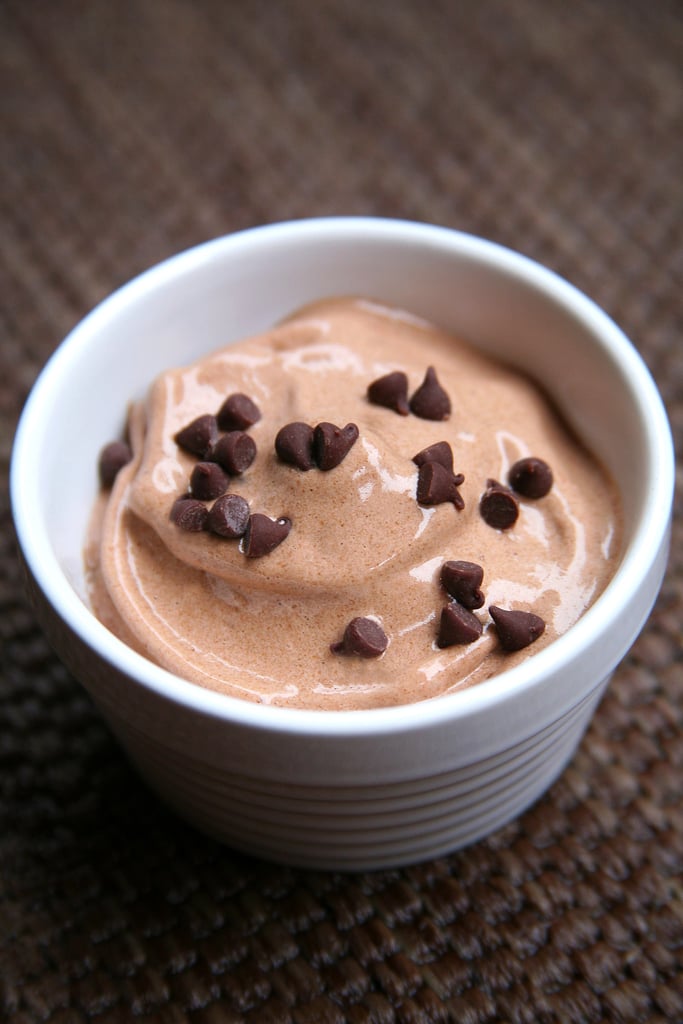 You only need two ingredients to make this perfectly sweet chocolate ice cream [45], so why haven't you tried it yet?
Gluten-Free Molten Lava Cake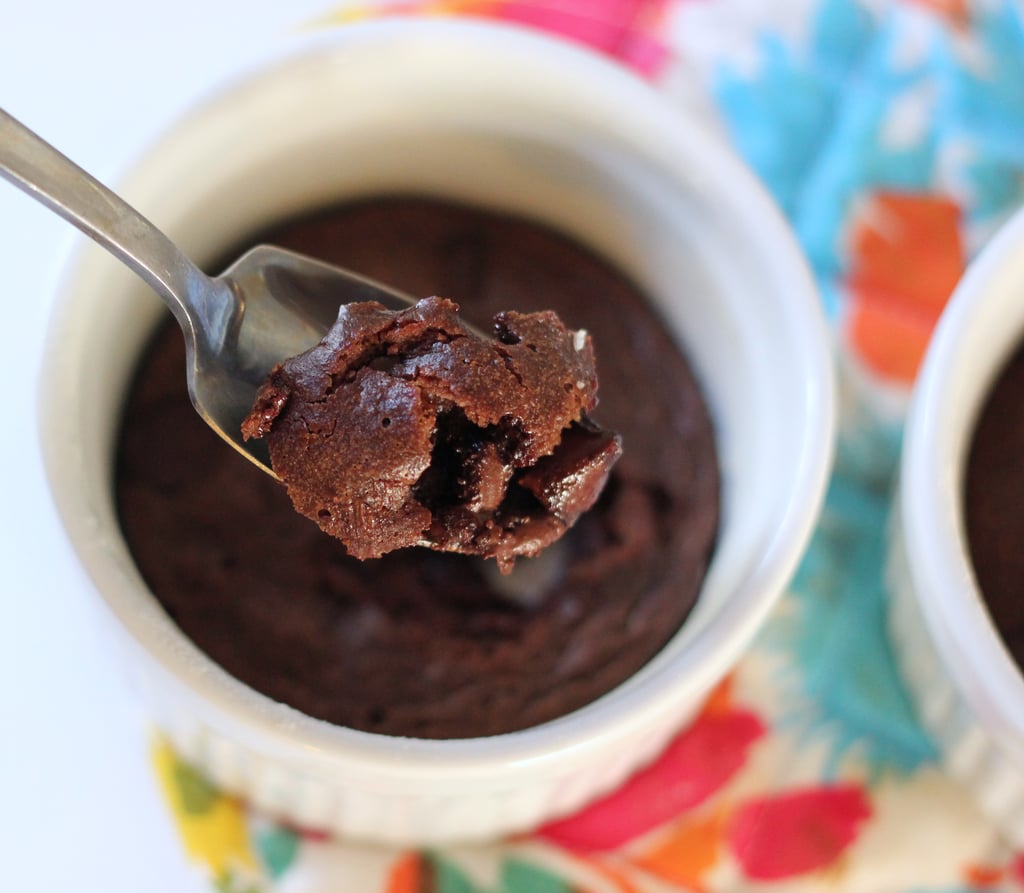 Dropping a few pieces of your favorite protein bar and adding a scoop of protein powder turns just one little ramekin of ooey, gooey (and gluten-free) molten lava cake [46] into a protein powerhouse!
Slimmed-Down Brownies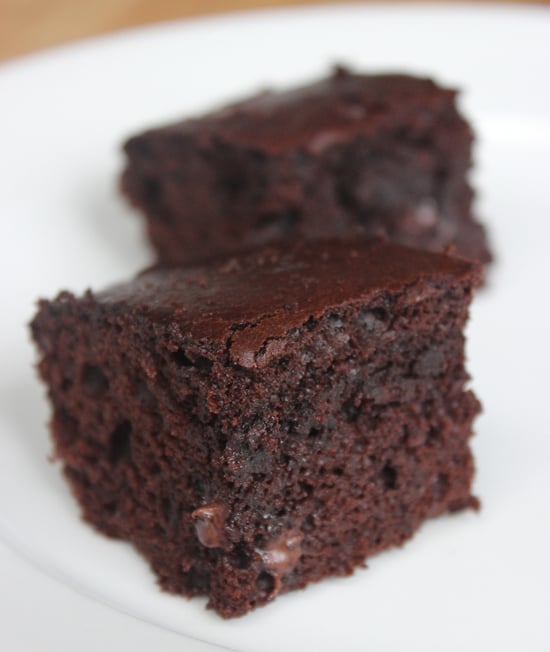 You won't miss the calories in these slimmed-down brownies [47]! Compared to a classic recipe, these can save you 170 calories without sacrificing taste.
Chocolate Almond Protein Bars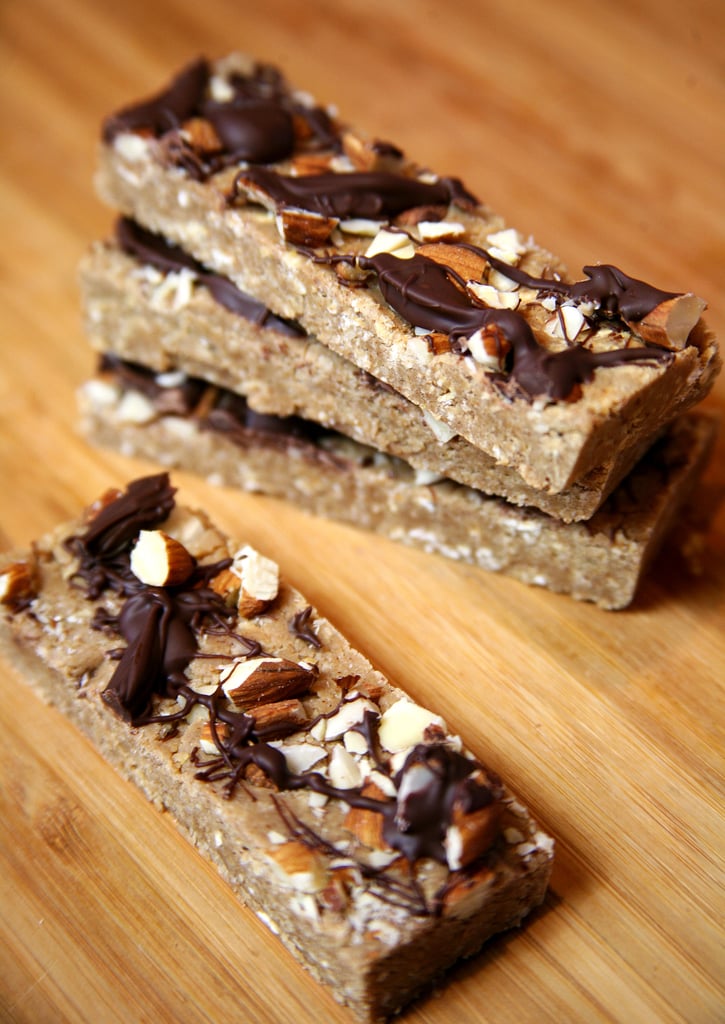 These chocolate almond protein bars [48] are so good, you'll think they're dessert. At 166 calories and 13 grams of protein, however, they make a great post-workout snack when you're craving something sweet.
Double-Chocolate Paleo Gooey Cake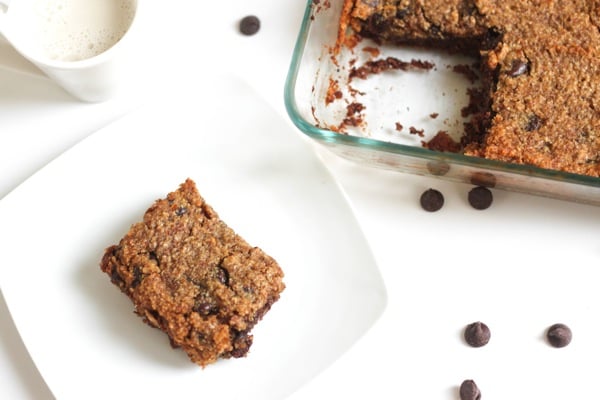 Inspired by Paula Deen [49]'s ultradecadent butter gooey cakes [50], this layered Paleo masterpiece contains twice the chocolate [51] and way less fat than its predecessor.
Vegan Chocolate-Mousse-Filled Strawberries
Why spend the money (and the calories) on chocolate-dipped strawberries when you can make something better? These fruity chocolate mousse cups [52] are a crowd-pleaser that you'll enjoy preparing.
Nut-Free Chocolate Sunbutter Cups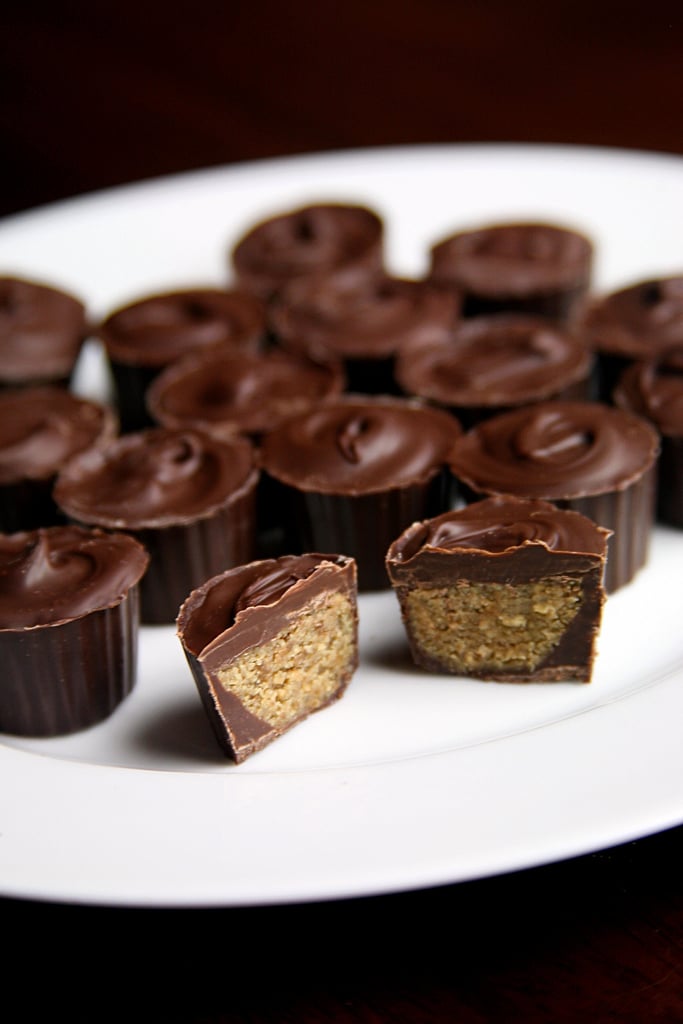 Whether you've got a nut allergy or simply want to try something new, these sunflower-seed butter cups [53] will be a welcome change from their peanut-butter counterparts.
Flourless Gingerbread Chocolate Chip Bites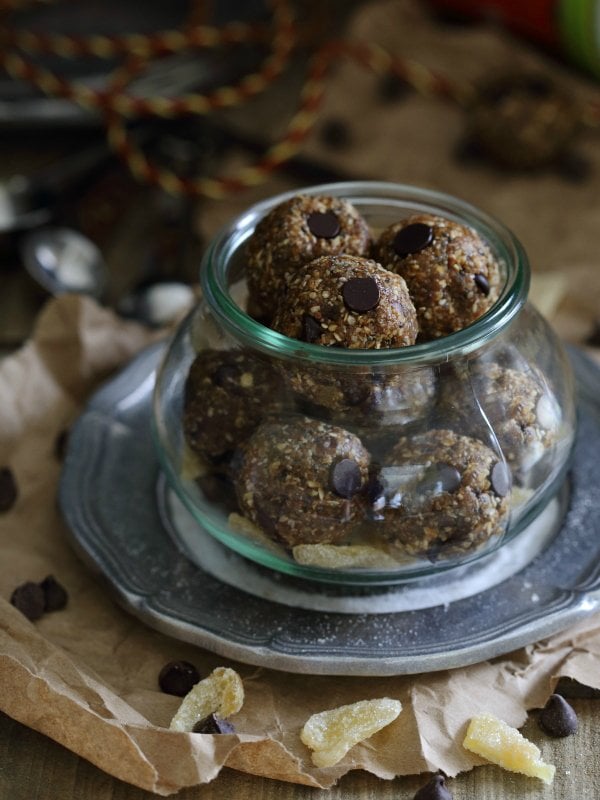 It's a little unfair to restrict gingerbread consumption to the holidays, don't you think? These chia-packed, flourless gingerbread chocolate chip balls [54] are too good not to make year-round!
Paleo Chocolate Chip Cookies
These chocolate chip cookies [55] are Paleo and vegan, but they're delicious enough for seconds . . . and thirds.
Coconut-Chocolate Protein Bars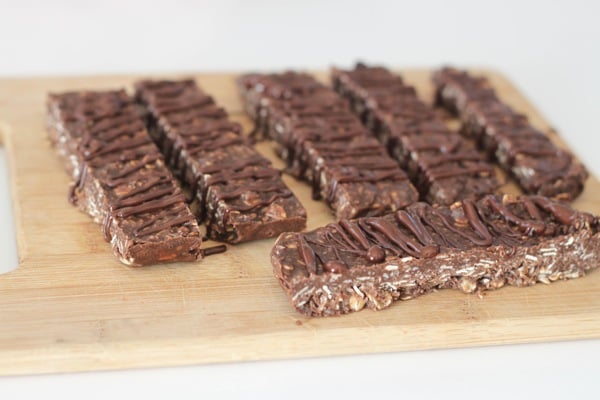 Healthy snacks that are an excellent source of protein and taste like candy [56]? Count us in.
Vegan Peanut Butter Crisp Balls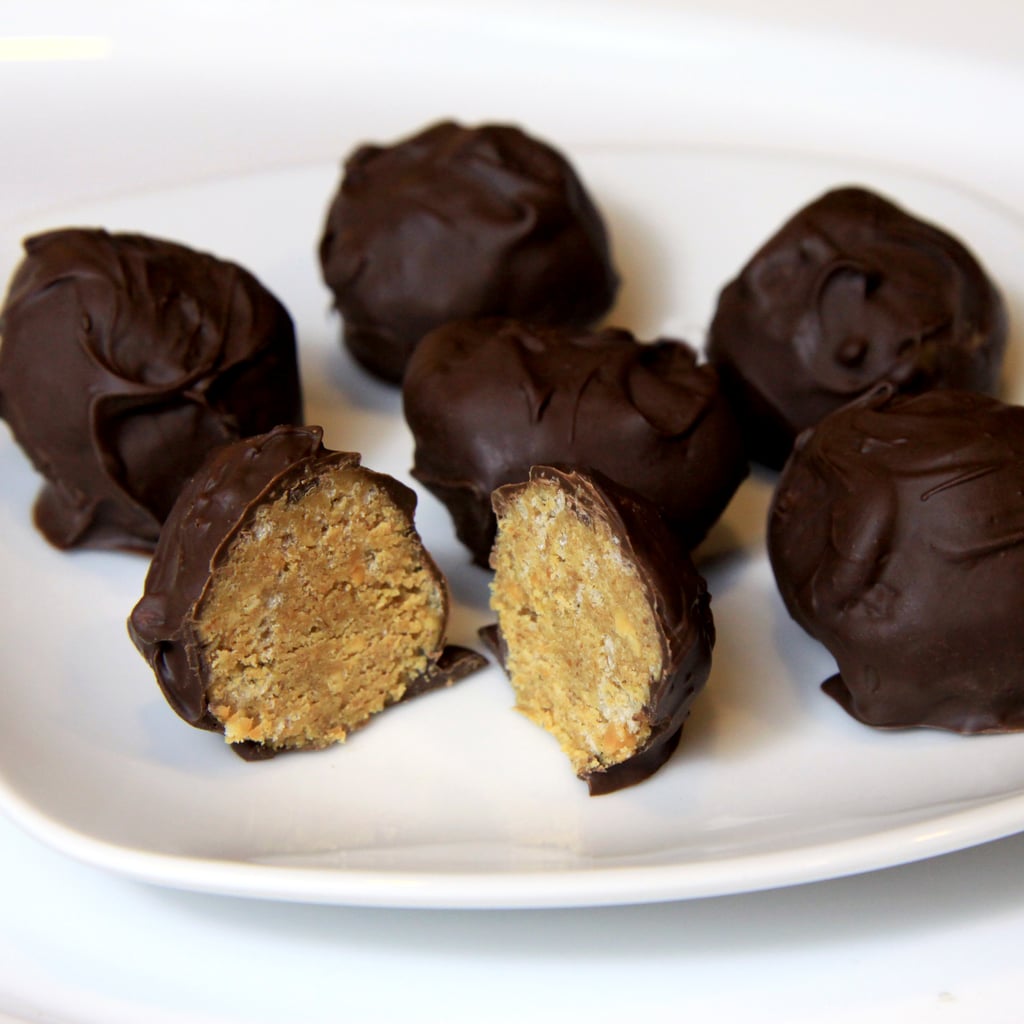 Instead of snacking on a Reese's Cup, try popping one of these crunchy chocolate PB balls [57] as dessert!
Vegan Chocolate Fruit Dip
Dubbed "chocolate hummus [58]" because of its secret ingredient (chickpeas), this dip is perfect when paired with juicy strawberries.
Cranberry-Chocolate Chia Cookies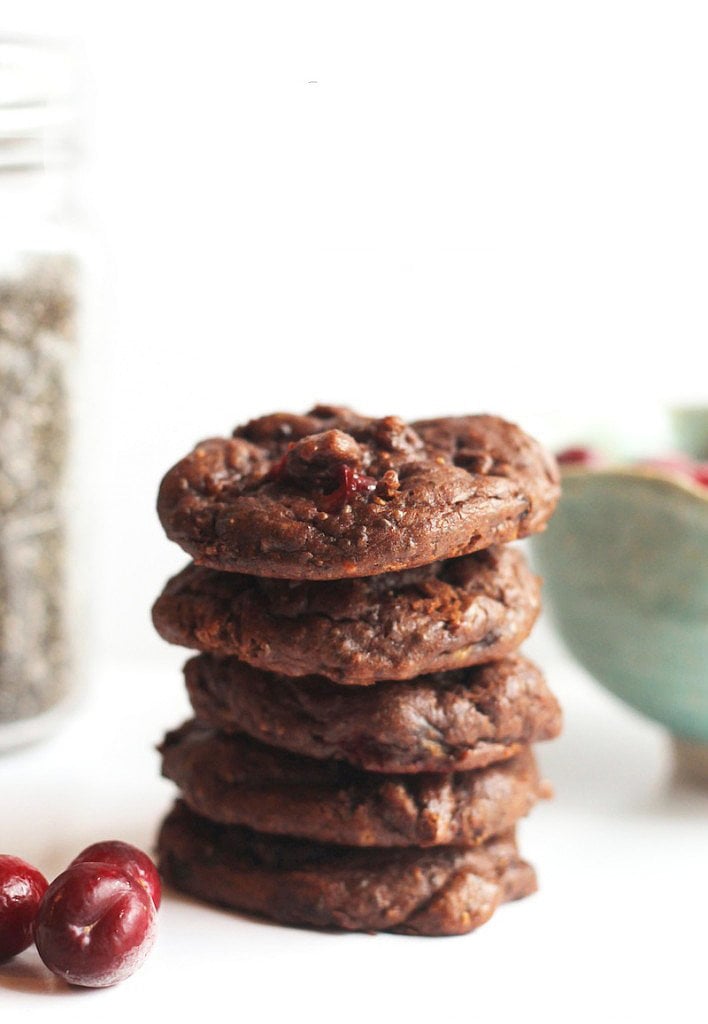 Even without added sugar, these flourless cranberry-chocolate cookies [59] are rich and sweet.
Vegan Chocolate-Cranberry Zucchini Bread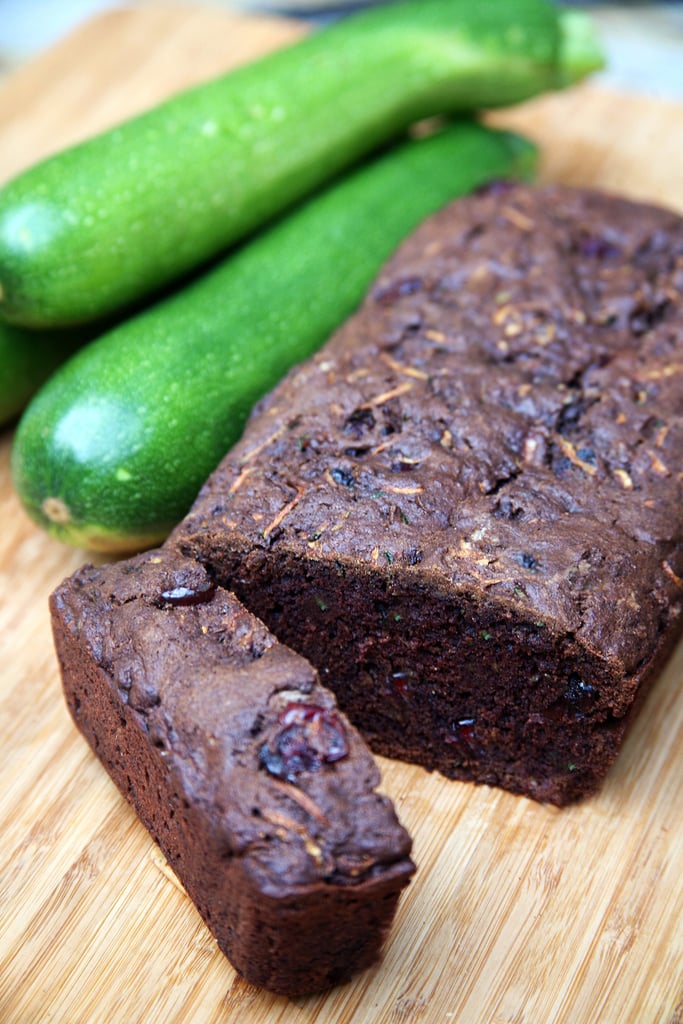 While vegetables may not scream "dessert!" to you, this zucchini-bread recipe [60] will definitely satisfy your sweet tooth.
Chocolate Chip Gingerbread Chickpea Blondies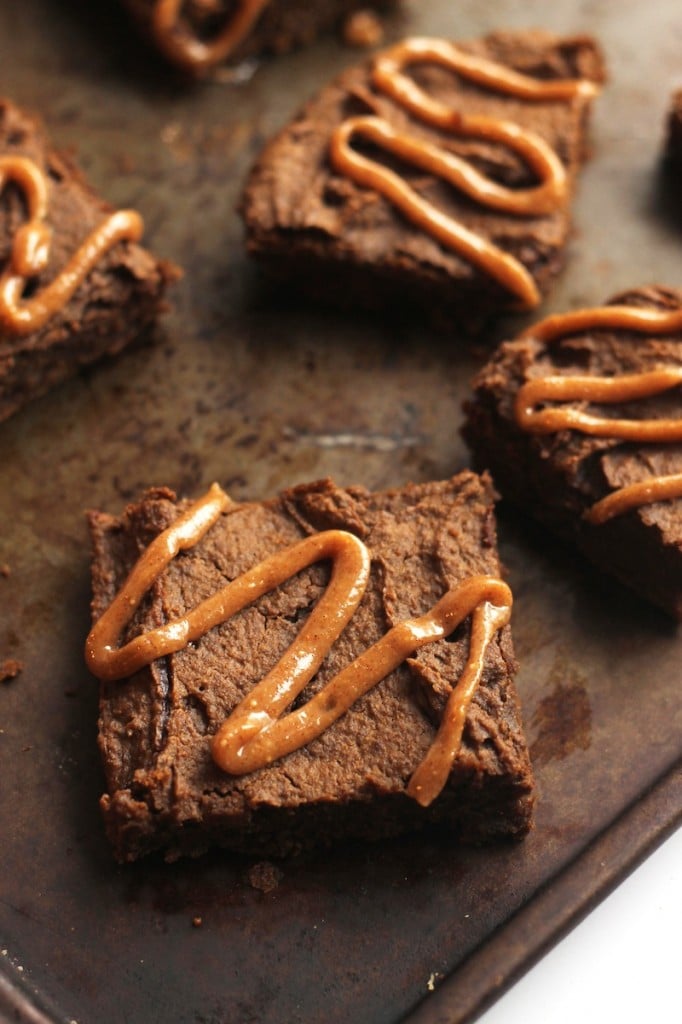 Molasses and cashew butter are just a couple of the scrumptious ingredients inside these healthy blondies [61].