There's no need to spend all day on Pinterest looking for new healthy breakfast recipes — we've curated our most-loved morning meals right here for you! From smoothies to flapjacks and so much more, check out 25 of our top recipes that have each received thousands of pins.
Photo: Michele Foley
Flat-Belly Smoothie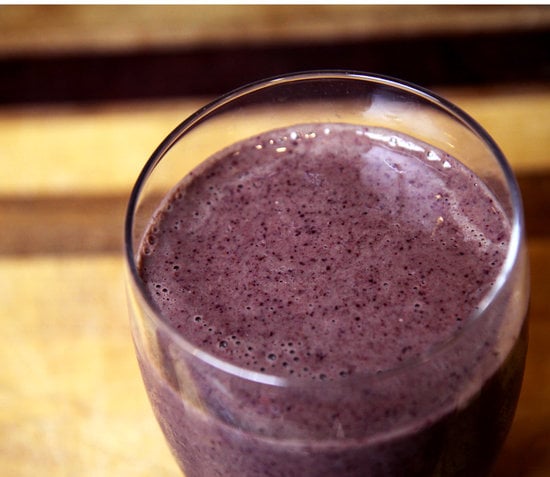 Sip on this sweet smoothie [1] packed with ingredients like Greek yogurt, pineapple, and kale that fight belly fat, reduce bloating, and keep you feeling full.
Total Calories: 283
Photo: Jenny Sugar
PMS-Soothing Smoothie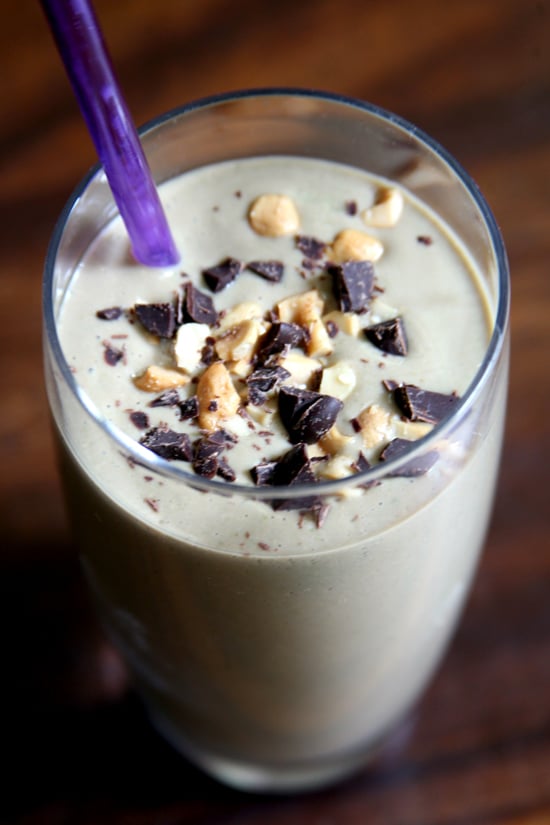 The PMS-soothing smoothie [2] is full of ingredients that will satisfy chocolate cravings, beat bloating, and decrease PMS symptoms.
Total Calories: 375
Photo: Jenny Sugar
Baked Eggs in Ham Cups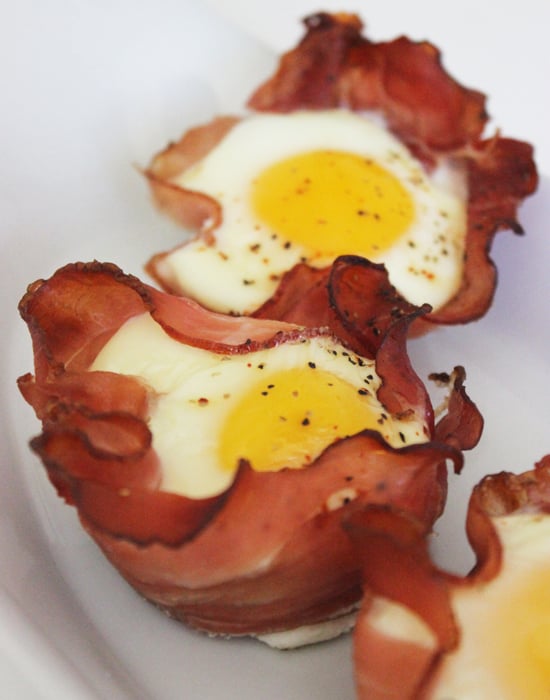 Pop in a batch of these protein-heavy eggs in ham shells [3] when you wake up, and enjoy a hot, hearty, and quick breakfast before you leave for work.
Total Calories (for two ham cups): 218
Photo: Lizzie Fuhr
Fruit-Filled Muffins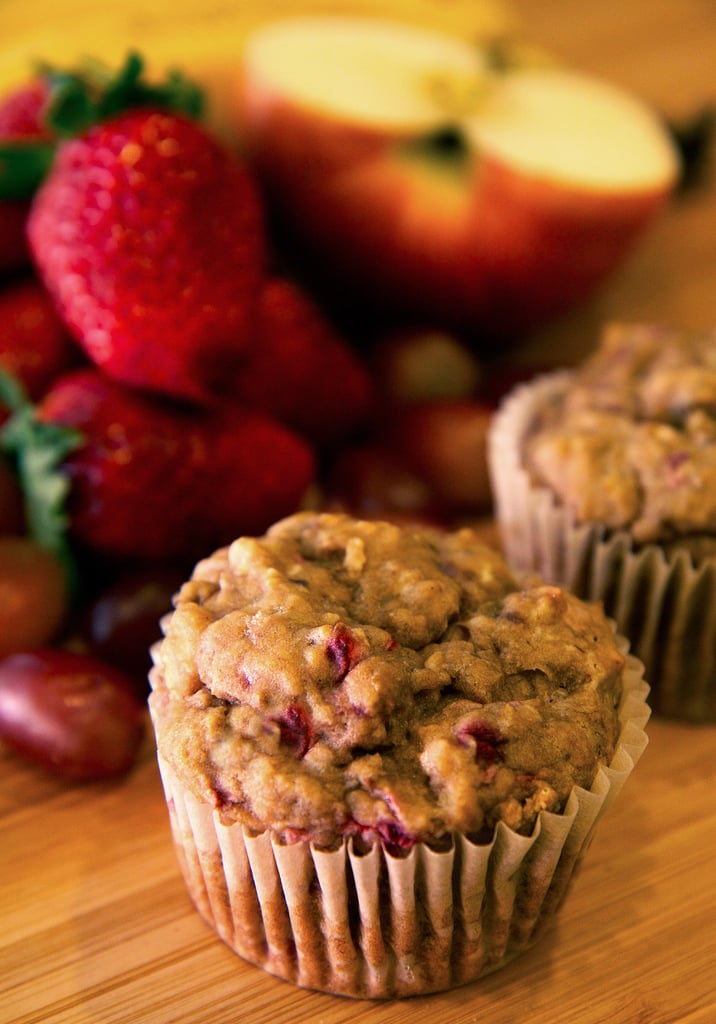 You can leave out the refined sugars and still enjoy a naturally sweet muffin. These fruit-filled muffins [4] bring bananas, apples, strawberries, and grapes to the batter for an antioxidant-rich breakfast.
Total Calories (per muffin): 100
Photo: Jenny Sugar
Almond Berry Smoothie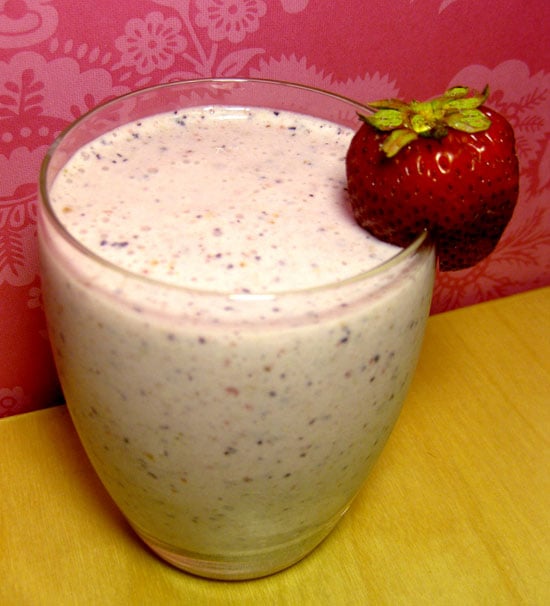 Blend raw almonds and fresh berries together for a filling and refreshing smoothie [5]. With over six grams of fiber and 18 grams of protein, it's a great start to your day.
Total Calories: 308
Photo: Jenny Sugar
Oatmeal Bites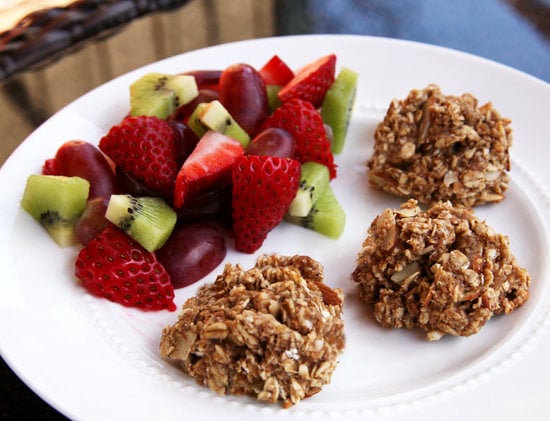 Baked goods like scones and quick breads tend to be high in sugar and fat, so if you're craving a homemade treat from the oven, then bake up a batch of these lower-calorie oatmeal breakfast bites [6] instead.
Total Calories (for four bites): 296
Photo: Jenny Sugar
Morning Protein Smoothie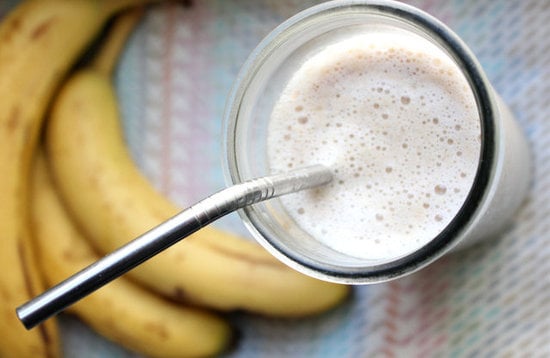 This simple protein smoothie [7] from pro surfer and model Erica Hosseini will keep you energized and satisfied throughout your workout.
Total Calories: 169
Photo: Leta Shy
Quinoa Pancakes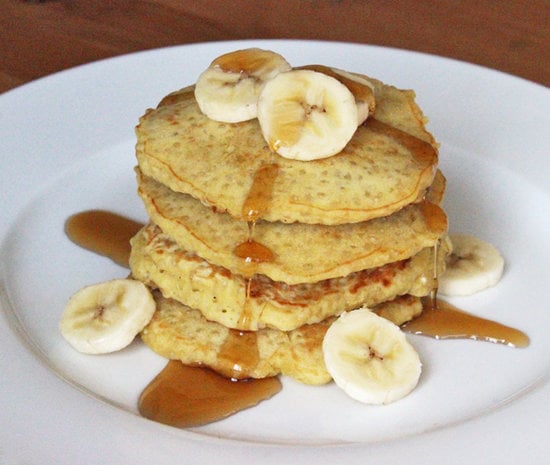 If you're not sure what to do with leftover quinoa, then whip up a batch of fluffy quinoa pancakes [8] for breakfast. This creative twist on the classic offers more folate, protein, and fiber than traditional recipes.
Total Calories (for two pancakes): 208
Photo: Lizzie Fuhr
Turkey Sausage Egg Muffins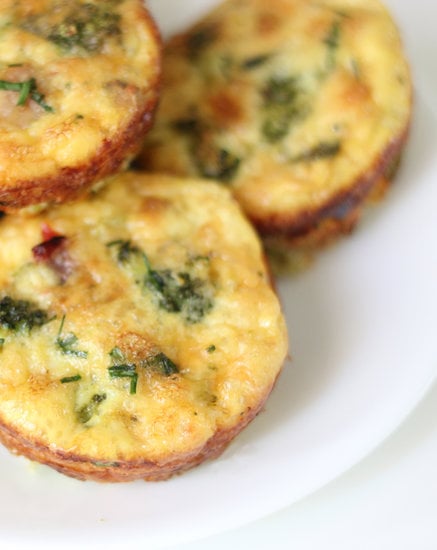 With 12 grams of protein a piece, these gluten-free turkey sausage muffins [9] are smarter than any fast-food egg option you'll find before work. This is another recipe that's easy to bake ahead of time and grab when you head out the door.
Total Calories (per muffin): 150
Photo: Leta Shy
Greek Yogurt in a Melon Bowl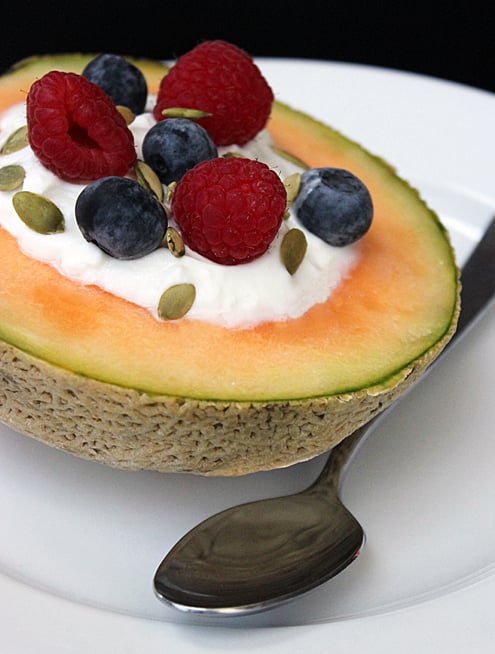 Greek yogurt is one of the best ways to enjoy plenty of protein without any eggs or meat. Instead of topping off your morning bowl of yogurt with sugary granola, serve it up in a fresh cantaloupe bowl [10] that kicks out carbs. Be sure to add your favorite fresh berries to the mix for extra color and flavor.
Total Calories: 146
Photo: Lizzie Fuhr
Quinoa Egg Bake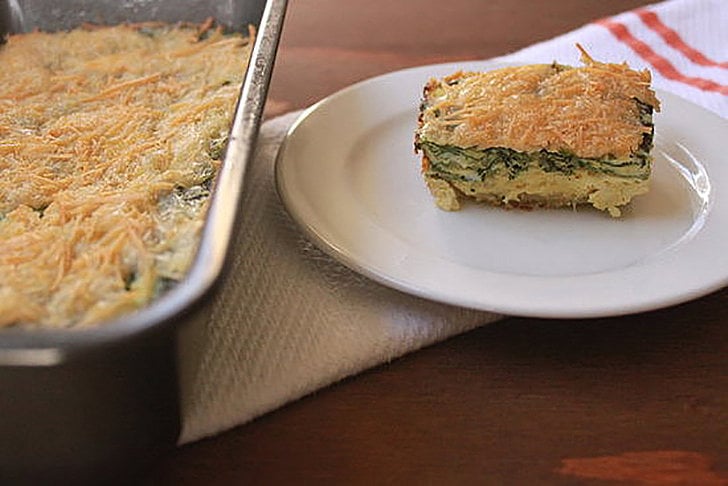 Bake this quinoa egg casserole [11] on Sunday night, and cut a slice the following morning for a gluten-free breakfast. In addition to plenty of protein and fiber, you'll up your iron and calcium intake while enjoying this recipe.
Total Calories: 247
Photo: Jaime Young
Oatmeal Pancake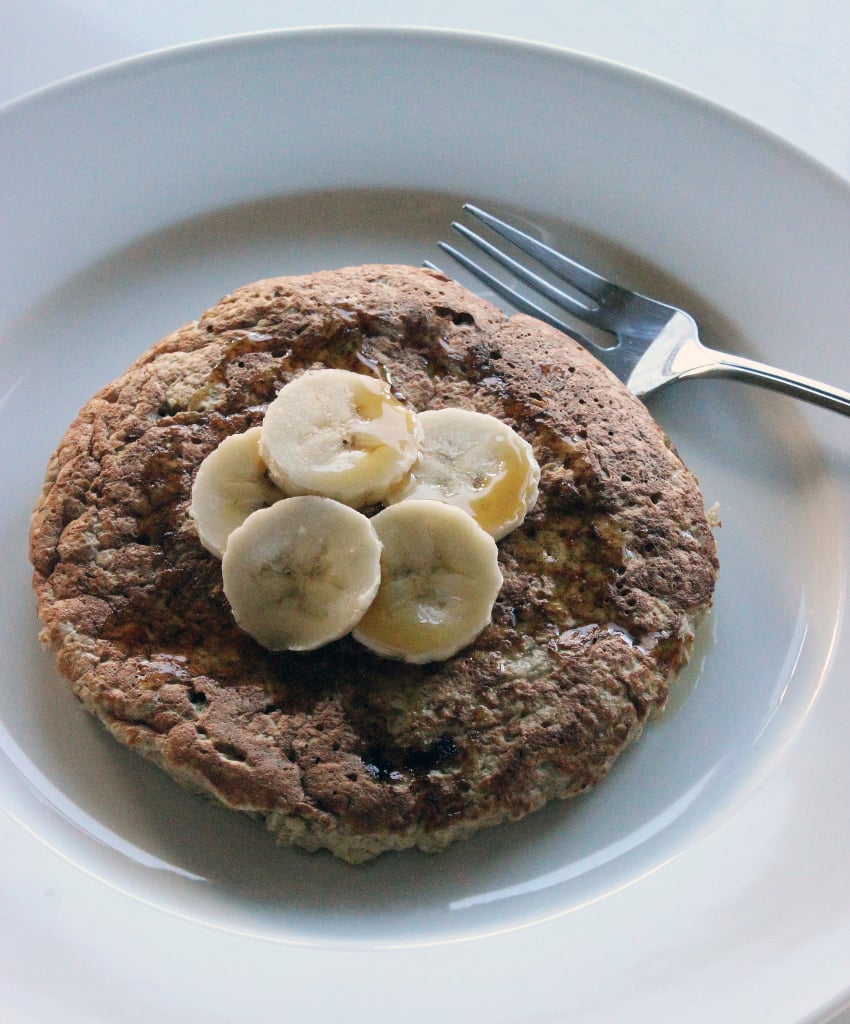 This is the easiest single-serve pancake [12] of all time. Simply mix ingredients in a bowl, toss into a pan for a few minutes, flip, and enjoy!
Total Calories: 169
Photo: Lizzie Fuhr
Apple Chunk Banana Bread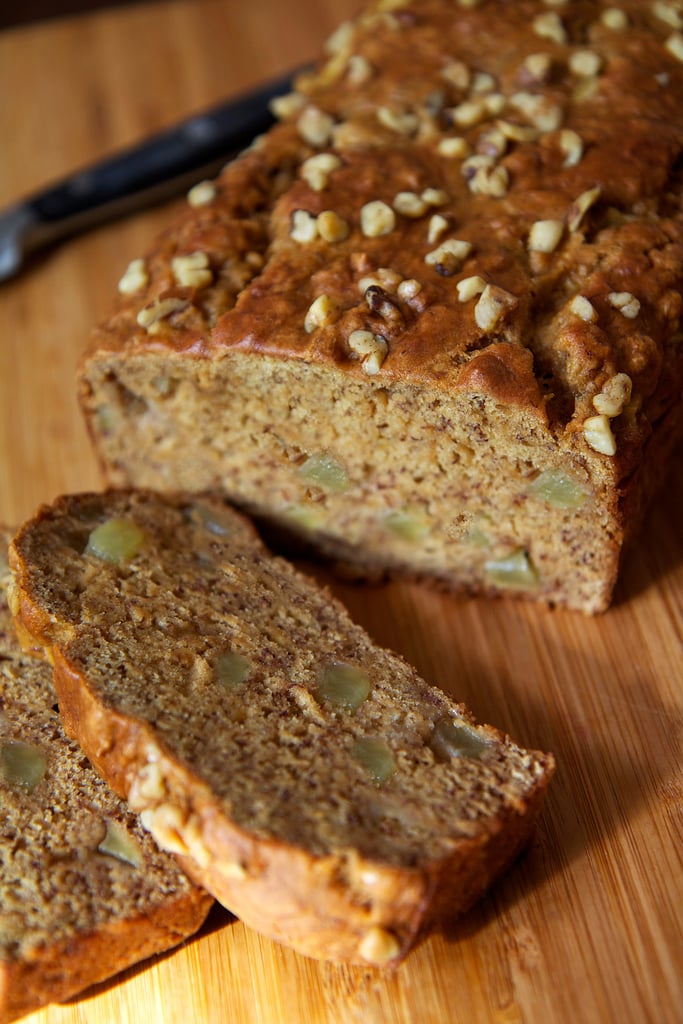 Made with less sugar than a traditional loaf, this low-fat vegan apple chunk bread [13] is so naturally sweet from the bananas, apples, and applesauce that it's perfect for a healthy breakfast (toasted and smothered with crunchy nut butter!)
Total Calories (per slice): 147
Photo: Jenny Sugar
Low-Carb Pancakes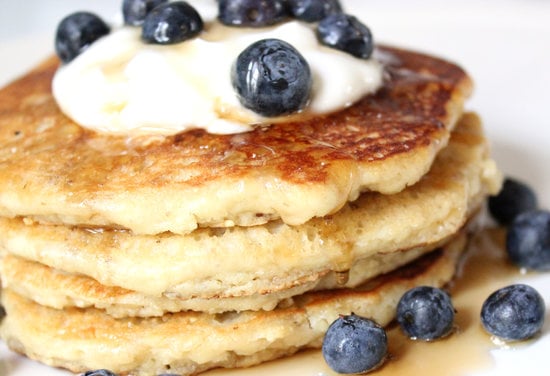 Even if you're conscious of calories, you can still enjoy a stack of hotcakes! These wheat-free pancakes [14] use almond meal and flaxseed to increase their protein and fiber content.
Total Calories (per serving): 162
Photo: Leta Shy
Apple-Cinnamon Smoothie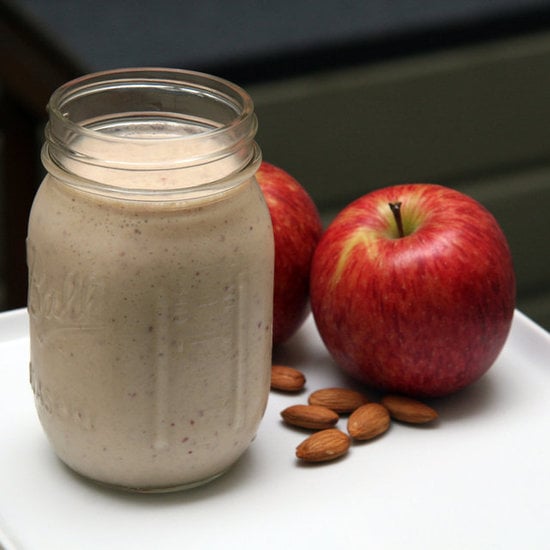 With only a handful of ingredients needed, this apple breakfast smoothie [15] from celebrity trainer Harley Pasternak is big on protein, calcium, fiber, and vitamins — the perfect way to start a morning. The smoothie itself has the perfect amount of sweetness, and the tiny addition of cinnamon gives it a spicy kick. It's almost like having apple pie in a glass — except this meal will keep you full until lunch.
Total Calories: 397
Photo: Michele Foley
Oatmeal Protein Bars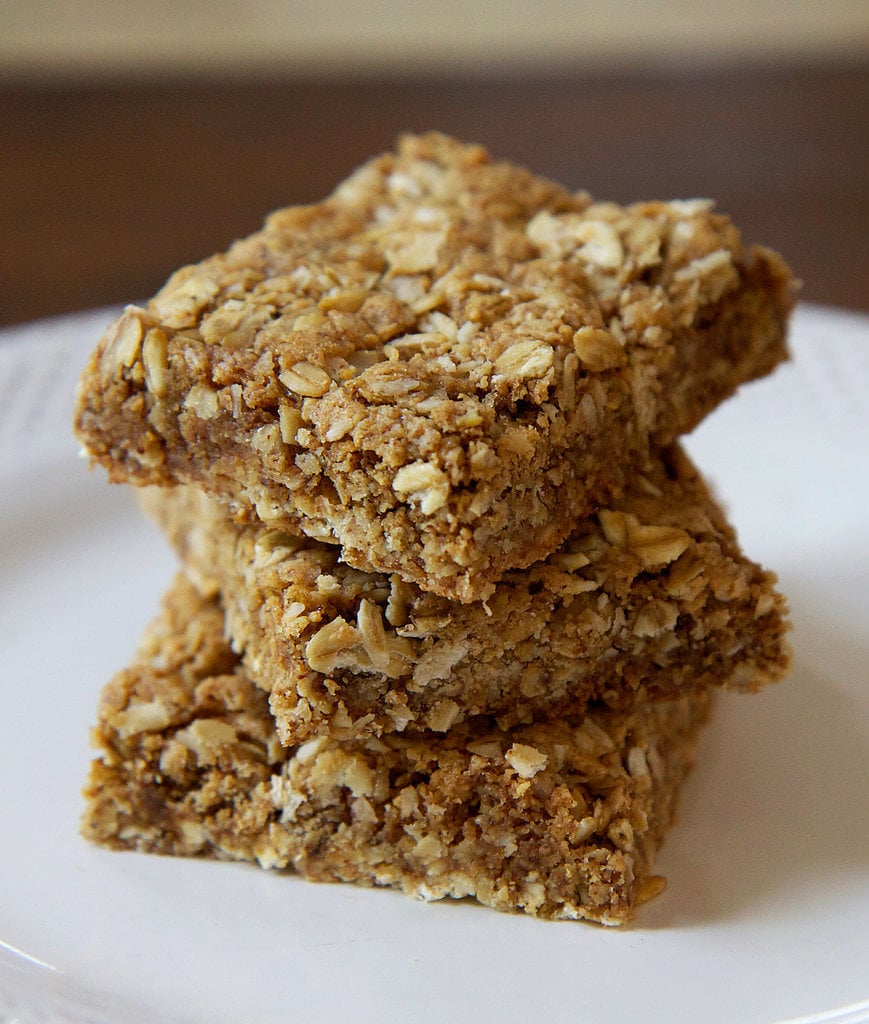 These easy and quick gluten-free breakfast bars [16] can be made the night before and enjoyed the following morning. Munch down two bars, and that's a 350-calorie breakfast full of protein.
Total Calories (per bar): 176
Photo: Jenny Sugar
Baked Egg in Avocado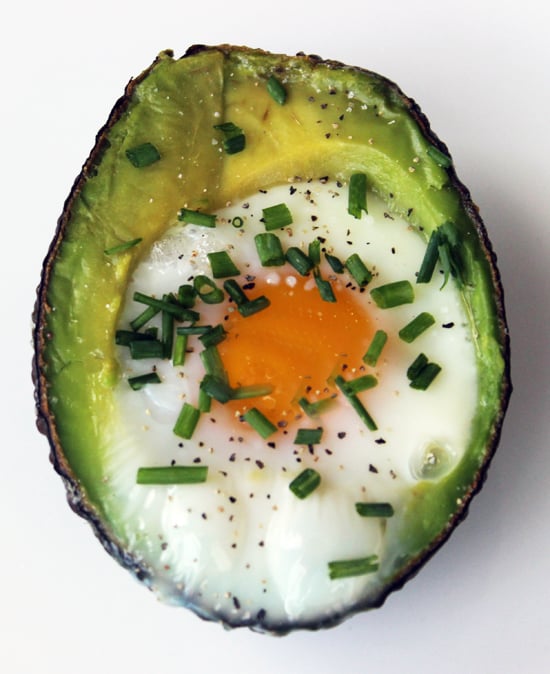 For a one-two punch of omega-3s in your breakfast, try baked eggs in avocado [17]. The low-sugar, high-protein, and fiber-filled breakfast will kick off your day on a healthy high note.
Total Calories: 449
Photo: Lizzie Fuhr
Apple Cinnamon Quinoa Bake
Whip up this gluten-free quinoa bake [18] featuring soft, cinnamon-spiced apples; plump raisins; and crunchy almonds. Bake a batch ahead of time, so you can enjoy this healthy breakfast all week long.
Total Calories: 269
Photo: Jenny Sugar
Banana Smoothie Muffins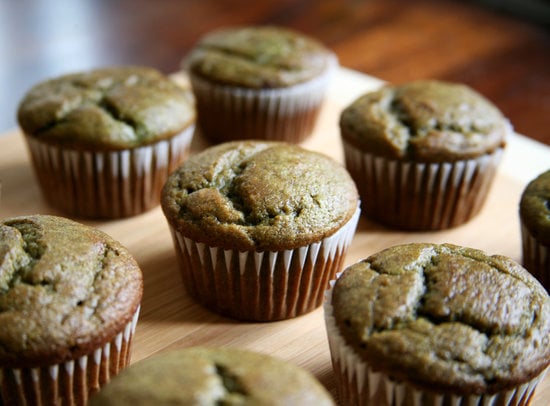 Made with pureed banana, spinach, and strawberries, these smoothie-inspired muffins [19] came out even more deliciously sweet and moist than anticipated.
Total Calories (per muffin): 155
Photo: Jenny Sugar
Overnight Apple and Flax Smoothie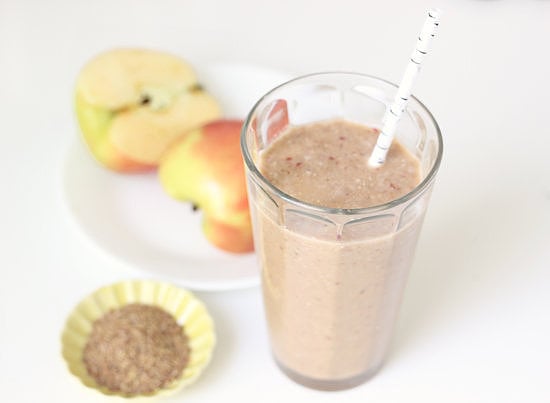 Instead of blending up a smoothie with yogurt or milk, try a delicious overnight smoothie [20] that uses coconut water. The apple and flaxseed meal also offer plenty of fiber to aid in healthy digestion.
Total Calories: 238
Photo: Leta Shy
Asparagus-Potato Frittata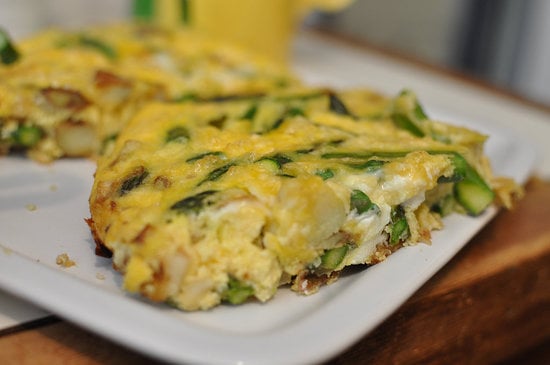 Frittatas are a delicious meal for anytime of day, but they're especially satisfying at breakfast or for brunch. Serve up this Spring veggie and potato frittata [21] if you're looking for a standing ovation the next time you entertain health-conscious guests.
Total Calories (per serving): 144
Source: POPSUGAR user birdsflyinghigh [22]
Banana Oatmeal Pancakes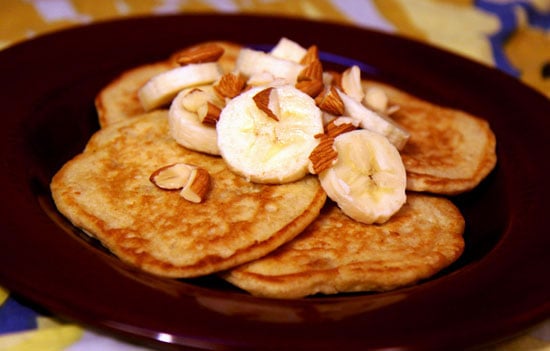 Bring extra nutrition to your standard stack of flapjacks with these satisfying banana almond oatmeal pancakes [23].
Total Calories (per three pancakes): 337
Photo: Jenny Sugar
Harley's Sweet Smoothie Recipe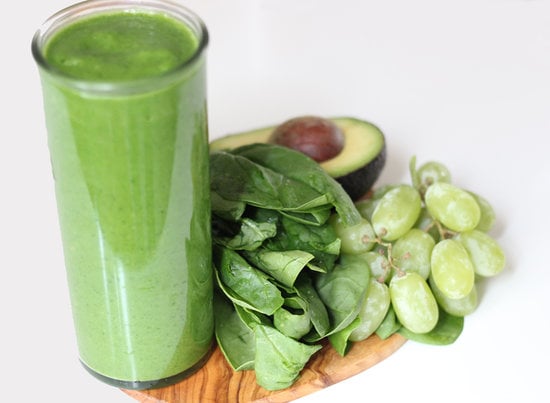 This spinach smoothie [24] from trainer Harley Pasternak is a favorite of his celebrity clients (Julianne Hough is a fan!) for helping them stay on the right track, especially after an indulgent period. With just one 16-ounce serving, you'll be getting all even more than your recommended vitamin A (great for healthy skin, hair, and eyes).
Total Calories: 296
Photo: Leta Shy
Coconut Banana Bread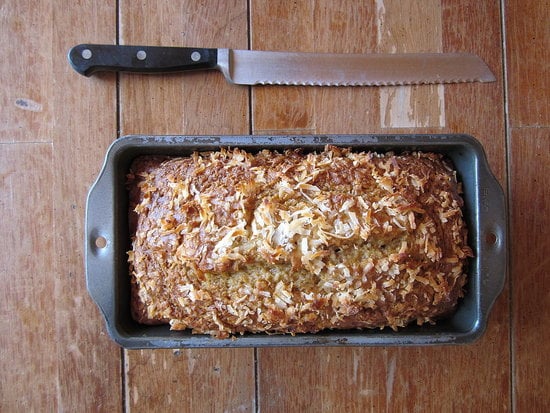 A loaf of coconut banana bread [25] brings a number of unexpected ingredients to the pan, including fresh OJ and Greek yogurt.
Total Calories (per slice): 115
Source: POPSUGAR user ambitiouskitchen [26]
Cinnamon Quinoa Bake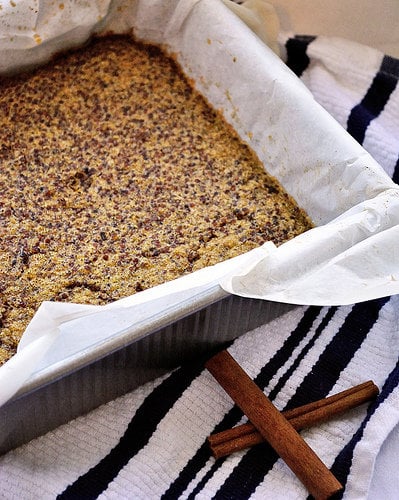 Bake up a big batch of this cinnamon quinoa bake [27] early in the week so you don't have to worry about cooking every morning. This sweet treat is a no-stress meal to start off your day.
Total Calories: 173
Source: Gabby's Gluten-Free [28]