At this year's Natural Products Expo West [1], there were enough all-natural desserts to satisfy a large crowd, but there were a handful that stood out from the pack. If you're in the mood for a sweet treat, you'll want to get your hands on one of these products, all showing up soon at a health-food store near you.
Chloe's Soft Serve Fruit Pop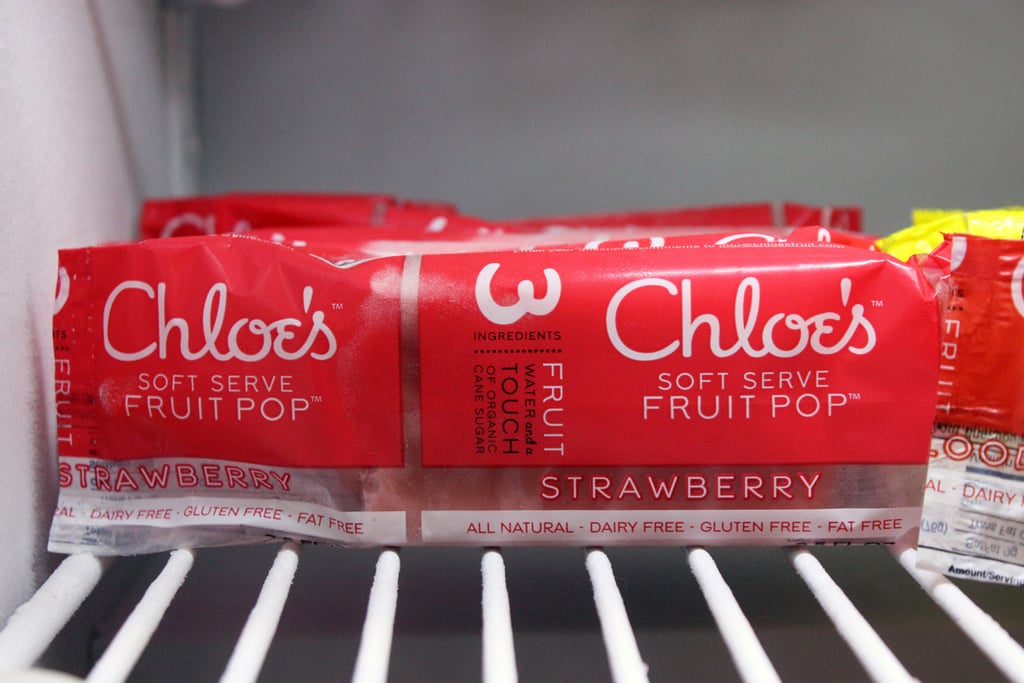 All the fruity flavors of Chloe's Soft Serve Fruit Pops [2] are fat-free and fewer than 90 calories per bar. Made with only three ingredients (fruit, water, and "a touch" of organic cane sugar), they're a clean and refreshing alternative to a pint of store-bought sorbet and the perfect treat for sitting outside on a hot day.
Dreaming Cow Honey Pear Yogurt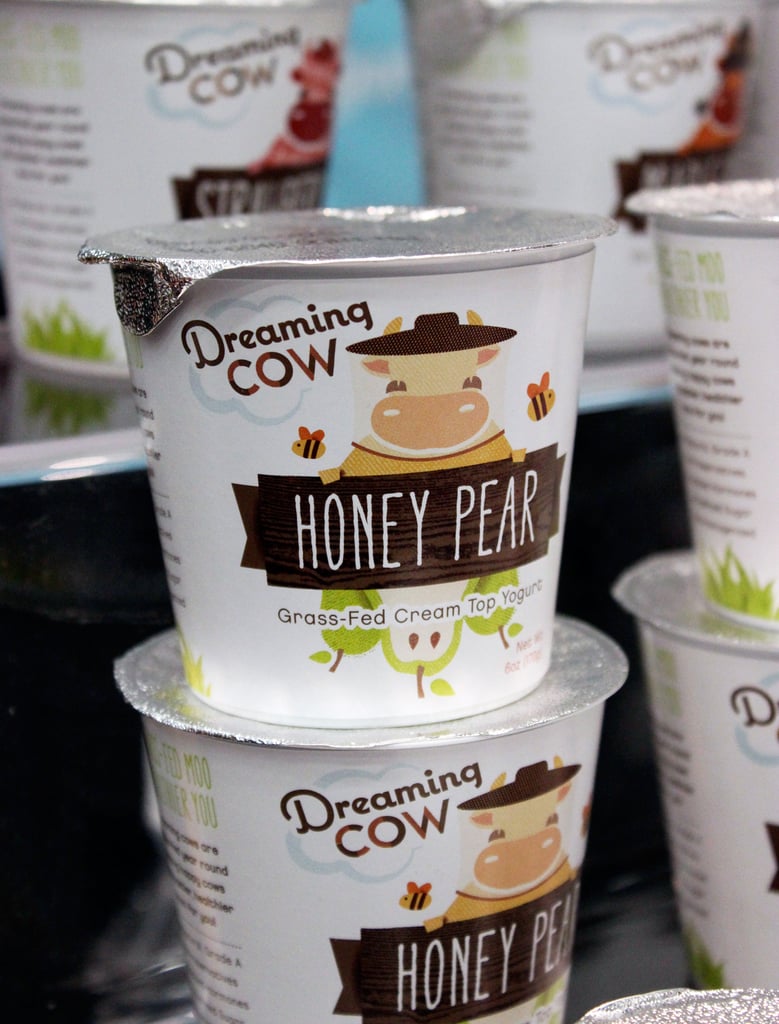 You might be surprised to see a cup of yogurt on a list of desserts, but Dreaming Cow's Honey Pear Yogurt [3] was, in a word, decadent. At fewer than 130 calories per cup with six grams of protein, this grass-fed yogurt is a nutritionally dense and satisfying treat. While all the flavors Dreaming Cow offers are tasty, the honey pear takes the cake.
Chocolate Hope Spreads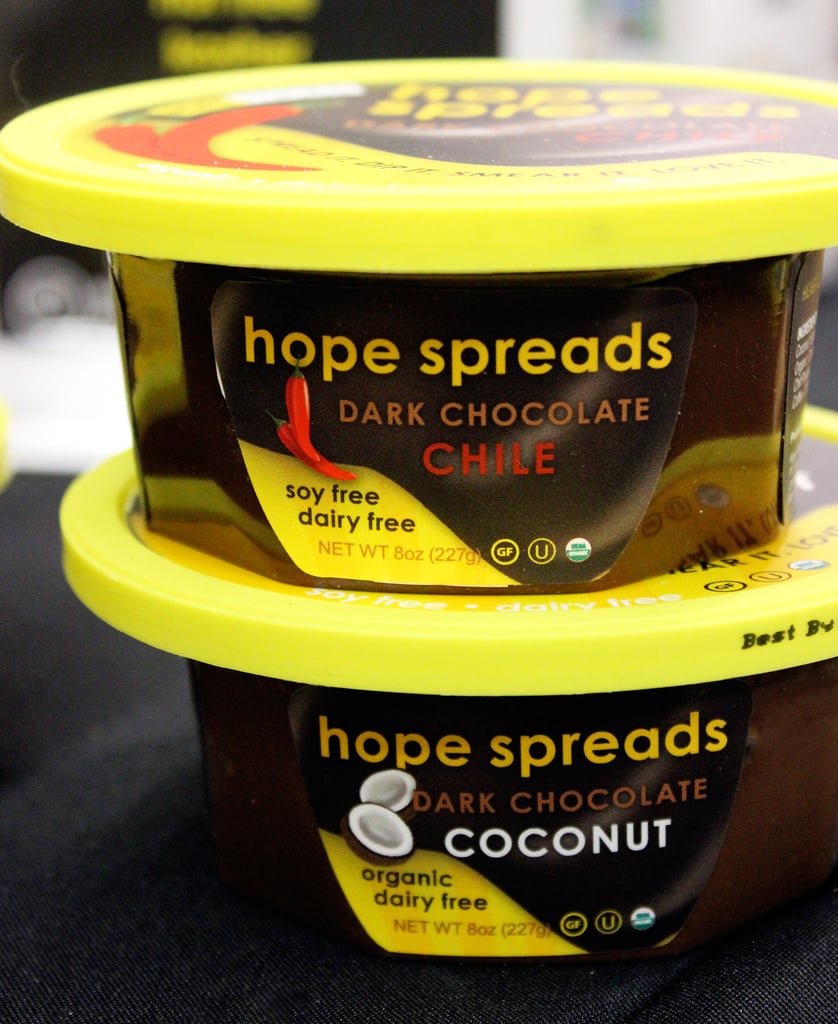 A longtime fan of Hope Hummus [4] — I even did my best to re-create its coconut-curry flavor [5] in my kitchen — my eyes went wide when I saw its new chocolate spreads. Both the chile and coconut varieties would be delicious as a fruit dip or spread over a piece of toast as a high-protein alternative to Nutella.
Numi Indulgent Teas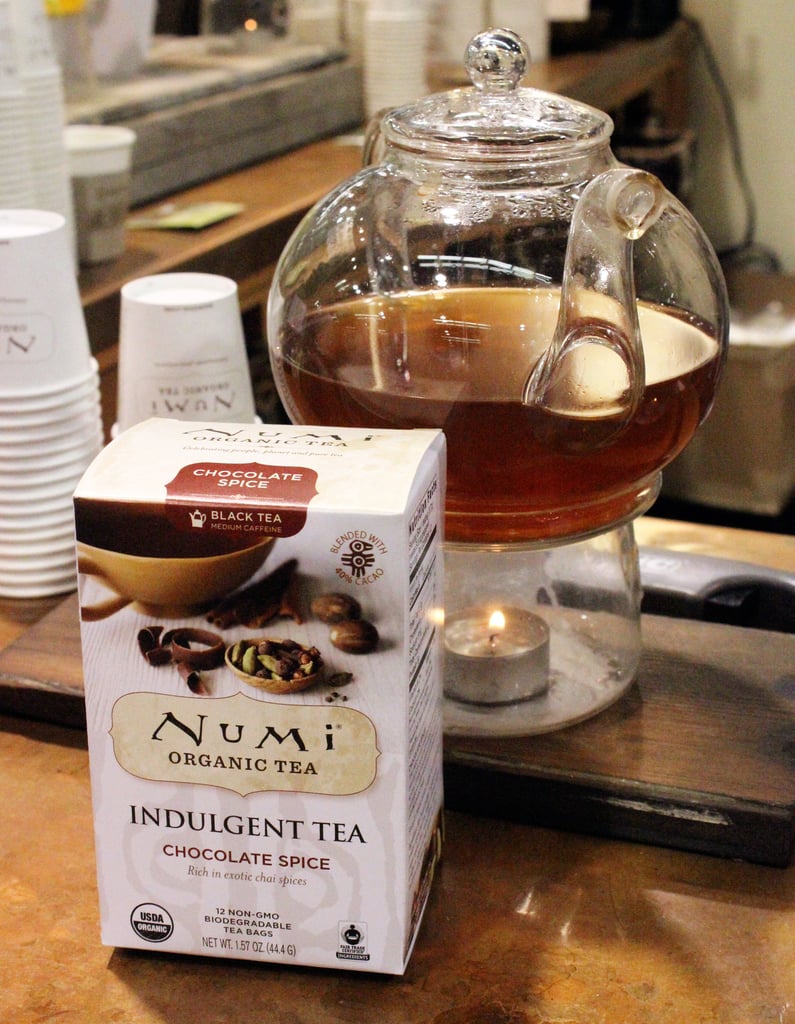 A few dessert-inspired teas were unveiled at the NFE, but the new Numi Indulgent Teas [6] stood far above the rest. The chocolate-spice tea had just the right amount of sweetness to complement the chai, and the robust chocolate-rooibos variety was also a hit.
Yasso Frozen Greek Yogurt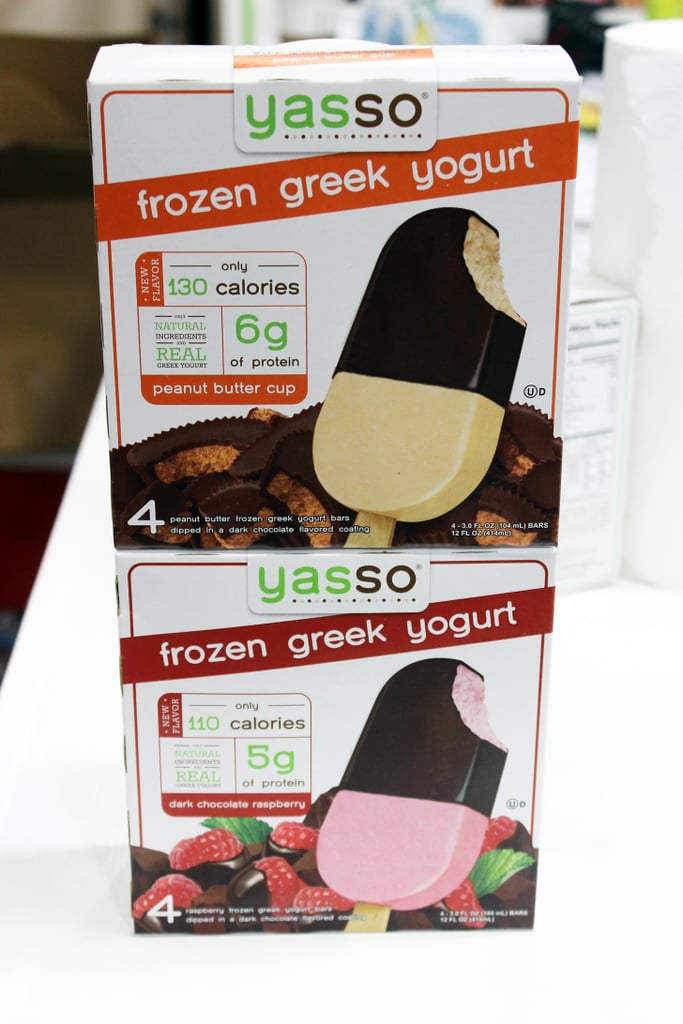 We've been fans of Yasso's Greek frozen yogurt bars [7] for years, but the new flavors it showed off at the expo exceeded expectations. While the 100-calorie mint chocolate chip and sea salt caramel flavors were delicious and satisfying, the new chocolate-dipped bars were one of the favorite treats tasted that day — the chocolate peanut butter flavor is just like a frozen Reese's cup.