There's something to be said about lounging poolside, margarita in hand, but you can't sit around all Summer, right? Between surfing, swimming, and paddleboarding, there's just too much fun to be had in the water. For times like those, you'll need a suit that does more than just look good on you. Check out these bikinis and one-pieces that are made for action, from helping you swim faster to not slipping off when you dive into the water!
Source: Thinkstock [1]
Adidas by Stella McCartney Performance Bikini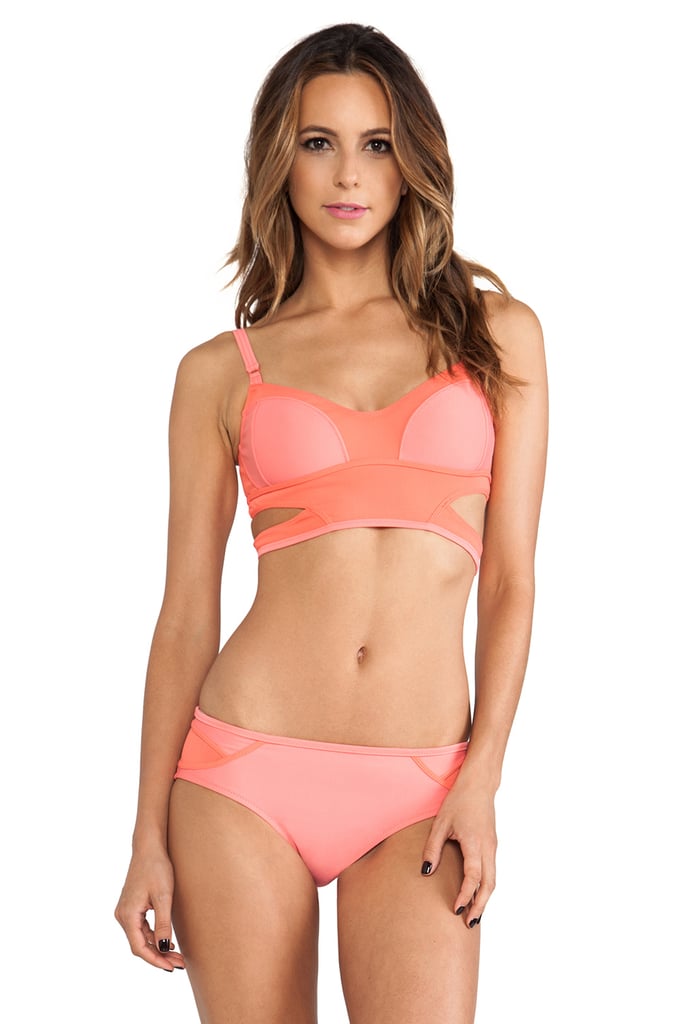 This bikini from Adidas by Stella McCartney Performance definitely has fashion flair, but it doesn't skimp on function. Made with quick-drying nylon, this bikini top [2] ($56, originally $80) and bikini bottom [3] ($46, originally $70) will stay put whether you're surfing, swimming, or diving.
O'Neill Superkini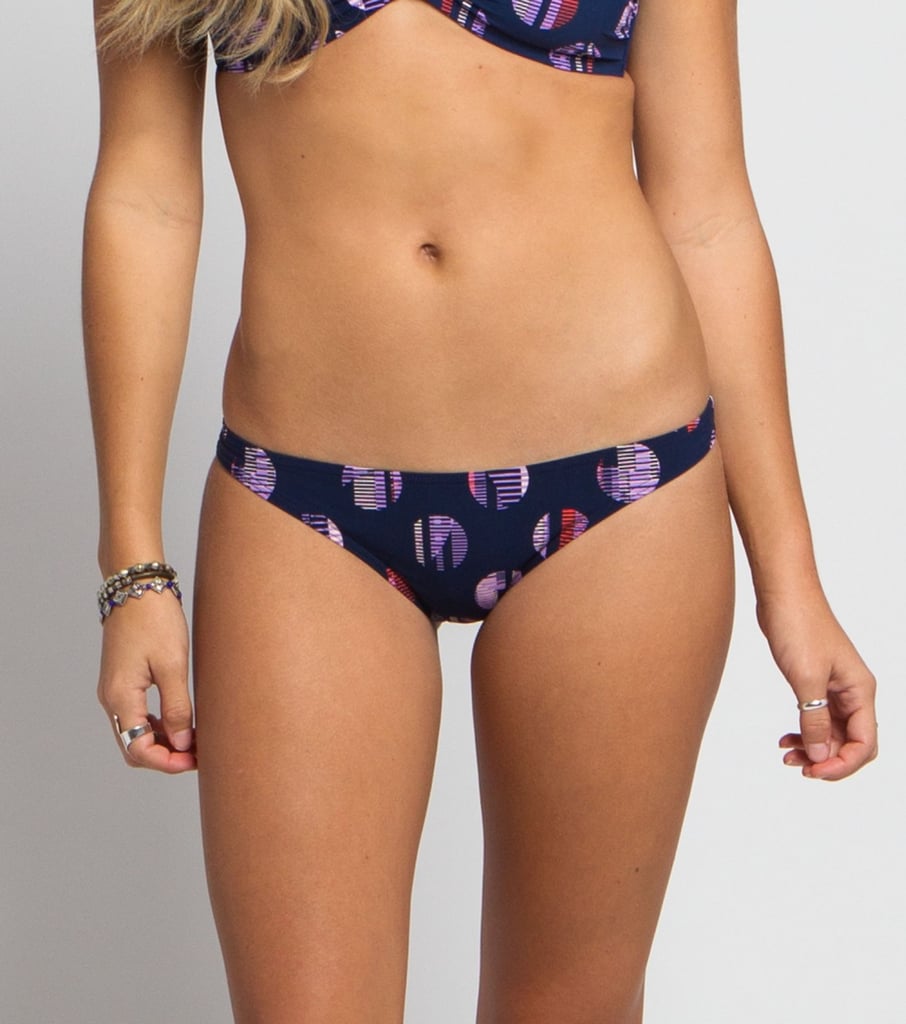 The Superkini [4] ($10-$64 depending on style) was designed specifically with the O'Neill team of professional female surfers in mind. Sick of having their suits tugged down by the ocean, the folks at O'Neill found a surf-friendly fabric that stays on the body and doesn't get lost in the waves. The result? A suit that has 200 percent more grip than a standard bikini — surf's up!
Lolë Bakio Top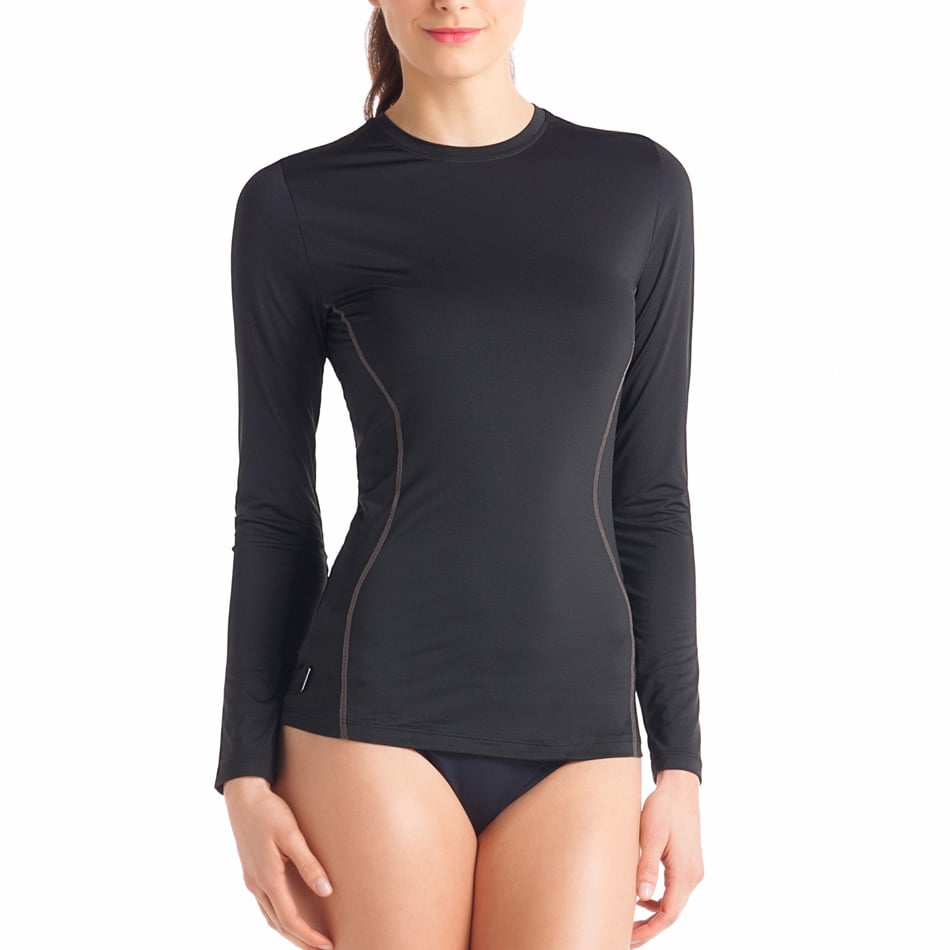 If you're looking for a swimsuit you can run around in, Lolë has an expansive line of swimwear [5] to choose from. For those looking for a little more coverage or sun protection or who love to surf, go for the Bakio top [6] ($55) and pair it with your favorite bikini bottom.
Billabong Surfside Series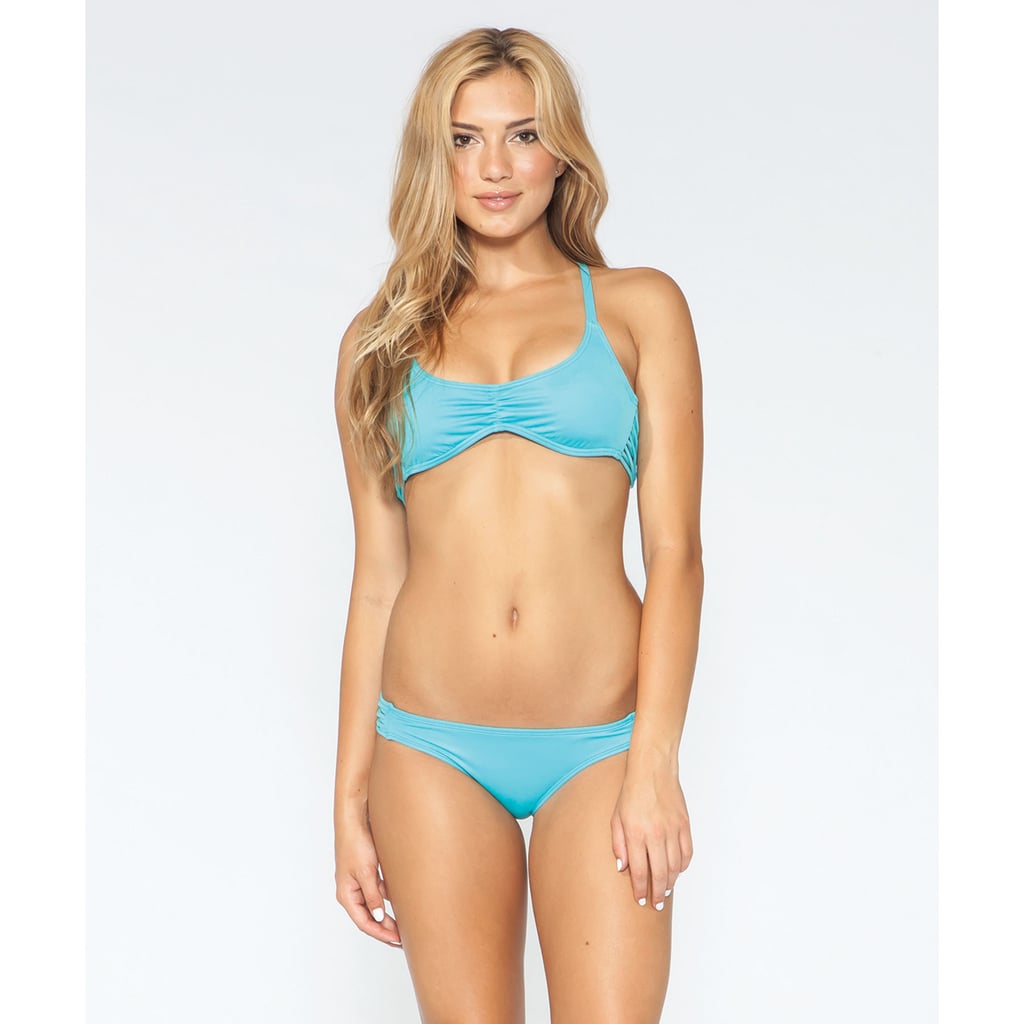 The suits in the Billabong Surfside Series combine performance fabrics with cutting-edge technology, meaning they will last no matter how much sun, surf, salt, or chlorine you throw at 'em. We're fans of the Surfside Crossback bikini [7] ($40 for the top and $34 for the bottoms), which promises to stay put regardless of the surf advisory.
Nike Swim Performance Leggings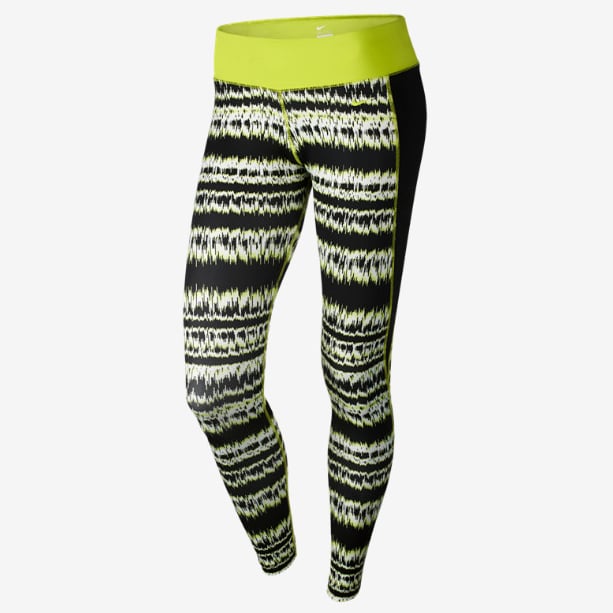 The Nike Swim Performance Leggings [8] ($64) are a stylish choice whether you're a fan of paddleboarding or prefer to be covered up at the beach. Added bonus: the fabric is made to block both UVA and UVB rays.
Speedo Scoop Back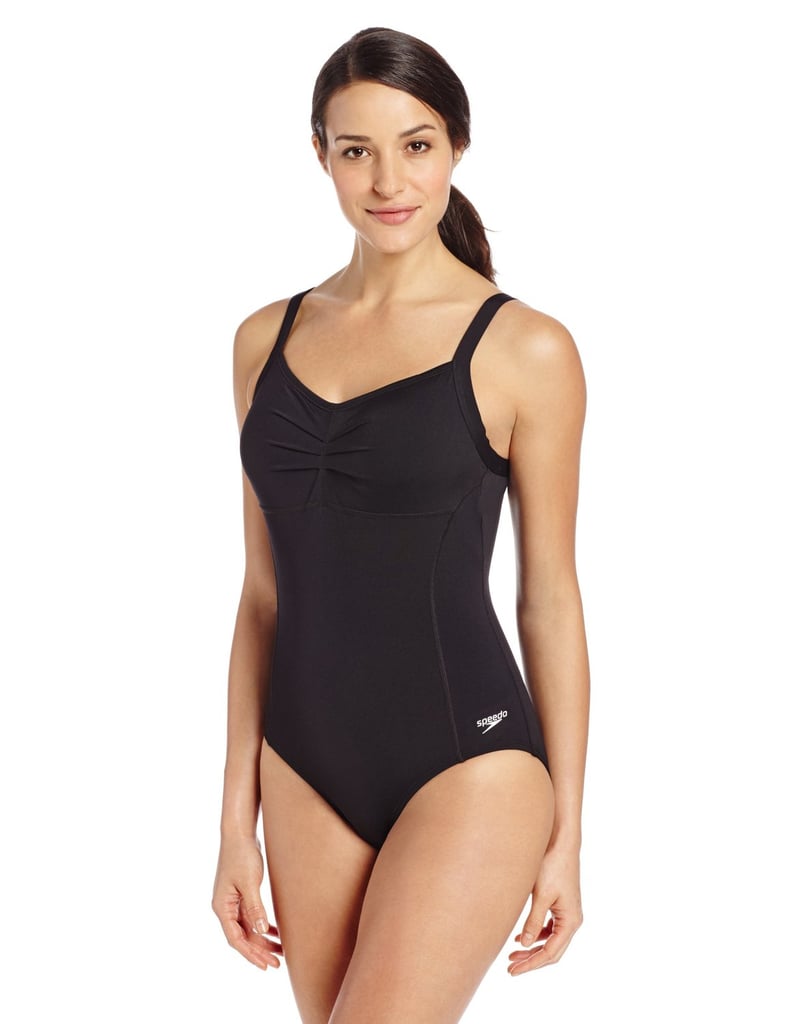 What's left to say about Speedo? It's the brand that professional athletes trust, after all. The Speedo Scoop Back [9] ($84) is designed to help you go fast in the water. Featuring four-way stretch, it's quick-drying and resistant to sagging and fading.
Athleta High Dive Bikini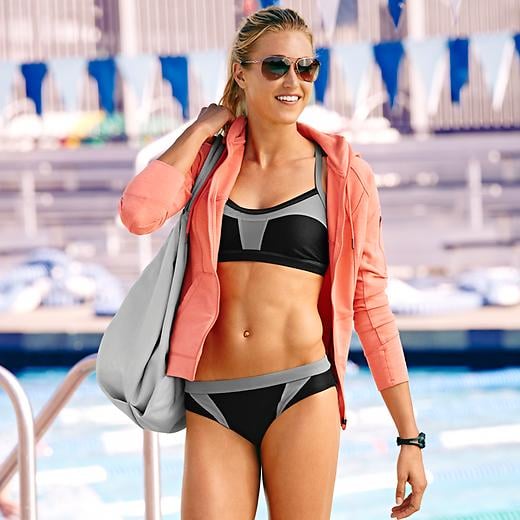 If you consider yourself sporty, then this is definitely the suit for you! Not only is the Athleta High Dive Bikini [10] ($44) made with built-in sun protection, but the material is also made to stay in place, not fade, and prevent chafing.
Body Glove Neo-What Suit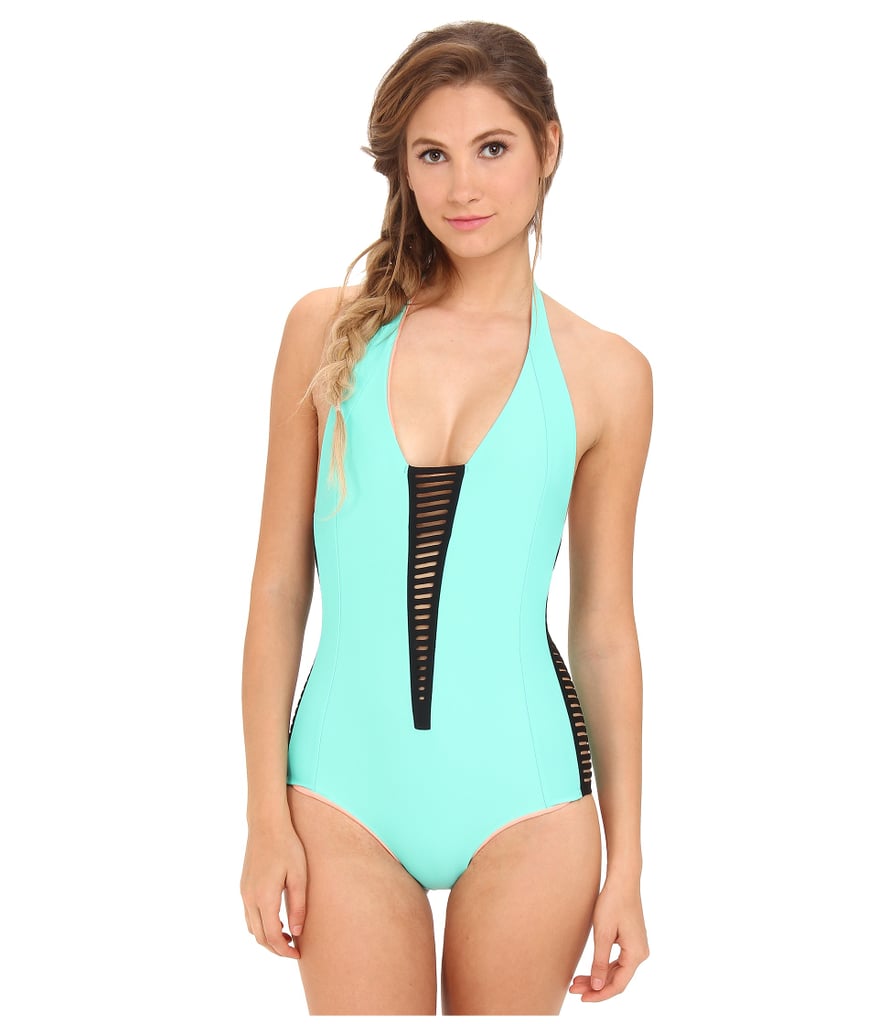 There's a reason wetsuits worn by surfers and scuba divers are made from neoprene: the material is comfortable and stretchy and is also functional by helping insulate the body and protect it from abrasion. The Neo-What One Piece from Body Glove [11] ($117) takes neoprene and turns it on its head by offering up a stylish alternative for the beachy girl in you.
Aqua Sphere Lima Swimsuit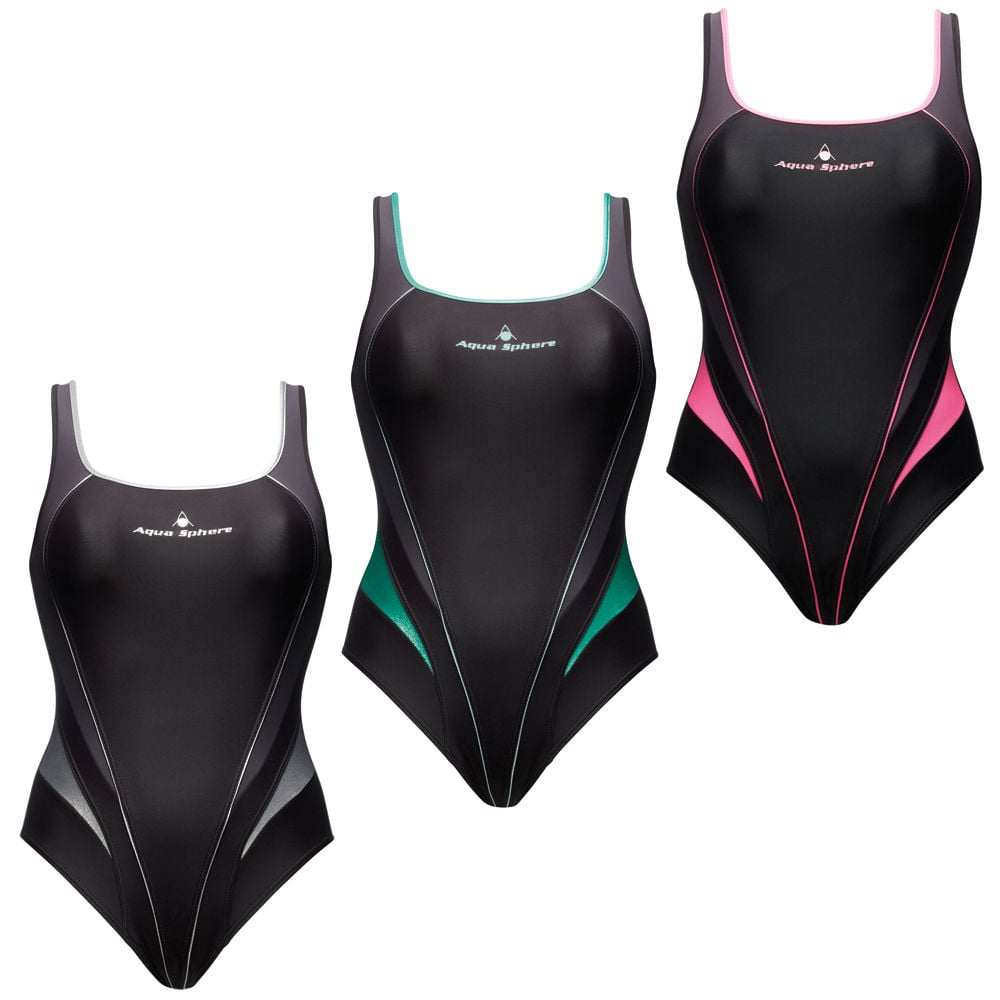 Worn by Olympic swimmer Amanda Beard, Aqua Sphere's Lima Swimsuit [12] ($41) is built for the athlete in mind: sleek, comfortable, and quick-drying.