With the 2014 Winter Olympics coming to a close, there's no better time to take a look back at the inspiring moments [1] that kept us glued to our screens. From Team USA firsts to times we teared up, here are our picks for the must-see moments from Sochi.
Source: Getty [2]
Sisters Chloé and Justine Dufour-Lapointe Win Silver and Gold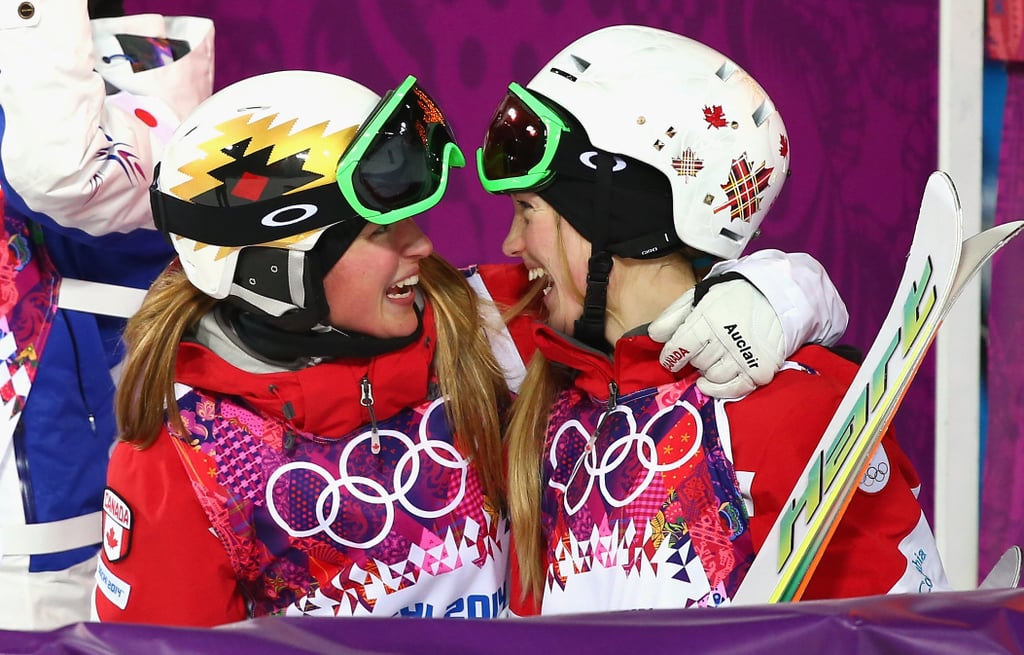 Canadian sisters Chloé and Justine Dufour-Lapointe congratulated each other, as they won silver and gold, respectively, in mogul skiing. Justine is two years younger than Chloé.
Jamie Anderson Catches Air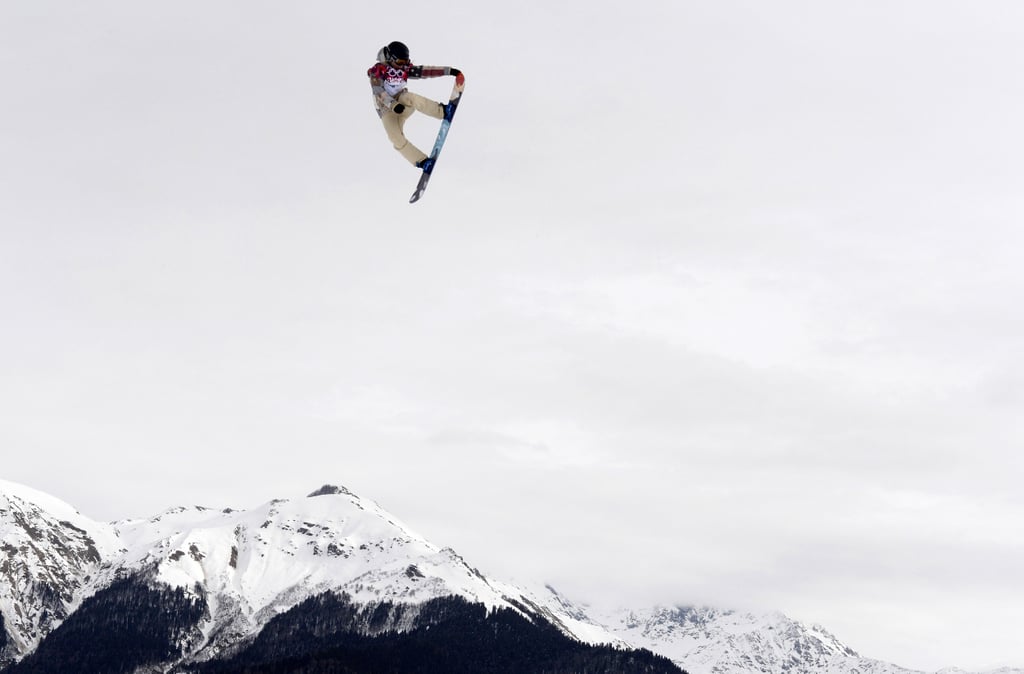 US slopestyle snowboarder Jamie Anderson soared to the sky and brought home the first gold medal in women's slopestyle [3], a new Olympic sport.
Julia Mancuso Makes History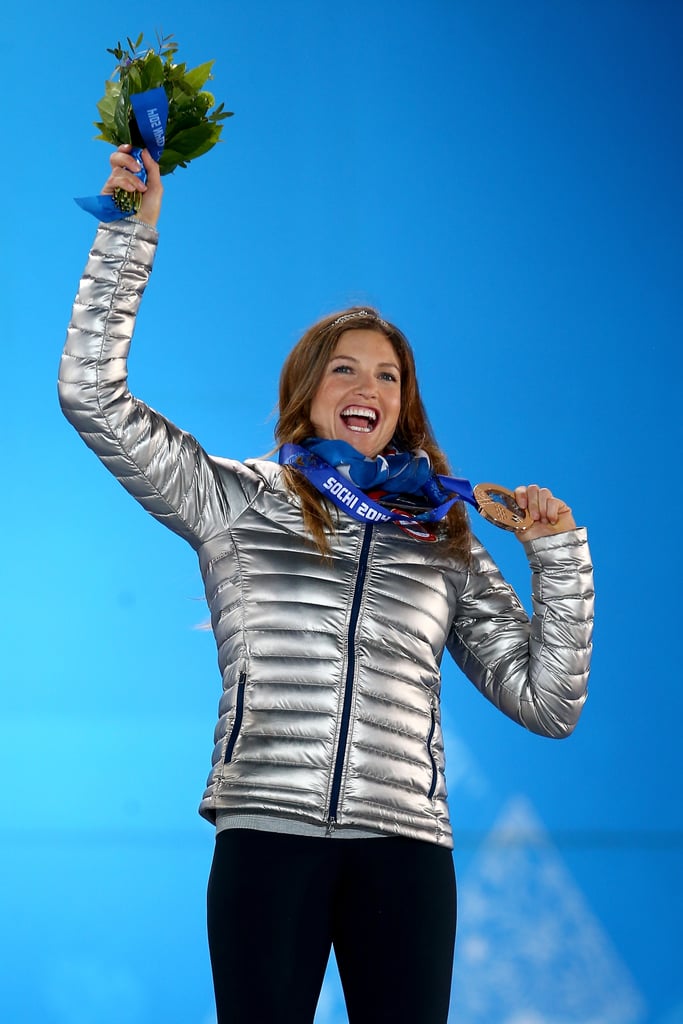 Julia Mancuso of US beamed with her bronze medal, her fourth career Olympic medal in alpine skiing. Her Sochi win made her the most decorated female skier in US history.
Iouri Podladtchikov's YOLO Pays Off
Iouri Podladtchikov of Switzerland won the gold medal in half-pipe after landing the famous YOLO trick, which he invented. See the trick below, and watch his entire gold-medal run here [4].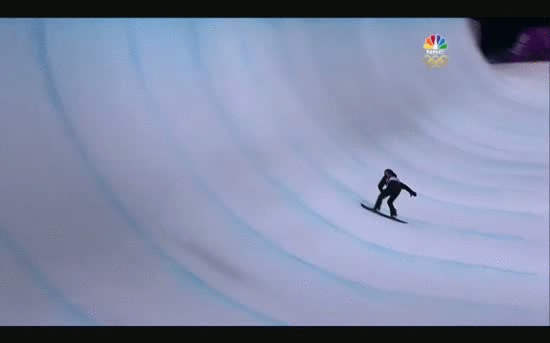 Ski Jumpers Mark a First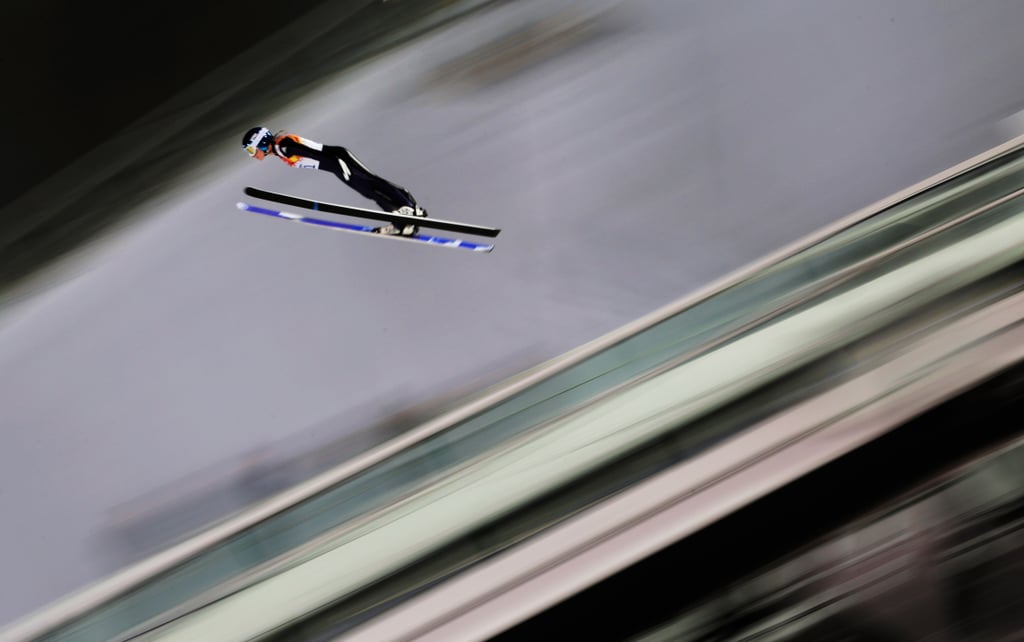 A total of 30 women competed in the first-ever women's ski jumping event [5] at the 2014 Winter Olympics, and we rooted for each and every one of them.
Kaitlyn Farrington Wins in Olympic Debut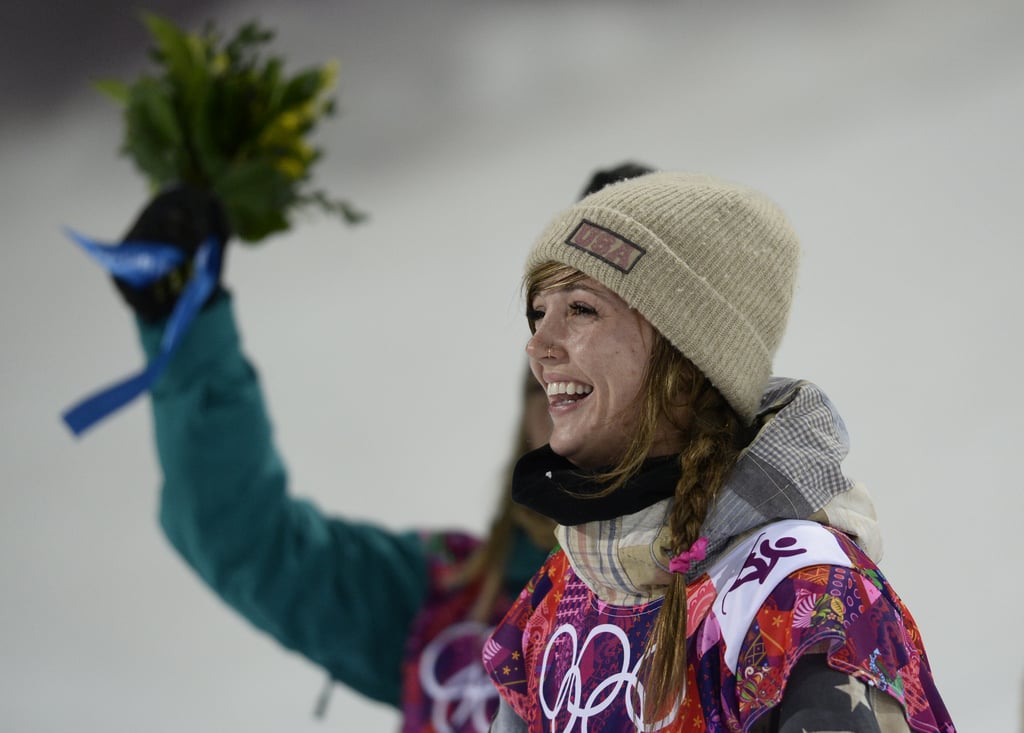 Twenty-four-year-old Kaitlyn Farrington won a gold medal in half-pipe at her first-ever Olympic competition.
Noelle Pikus-Pace Finally Does It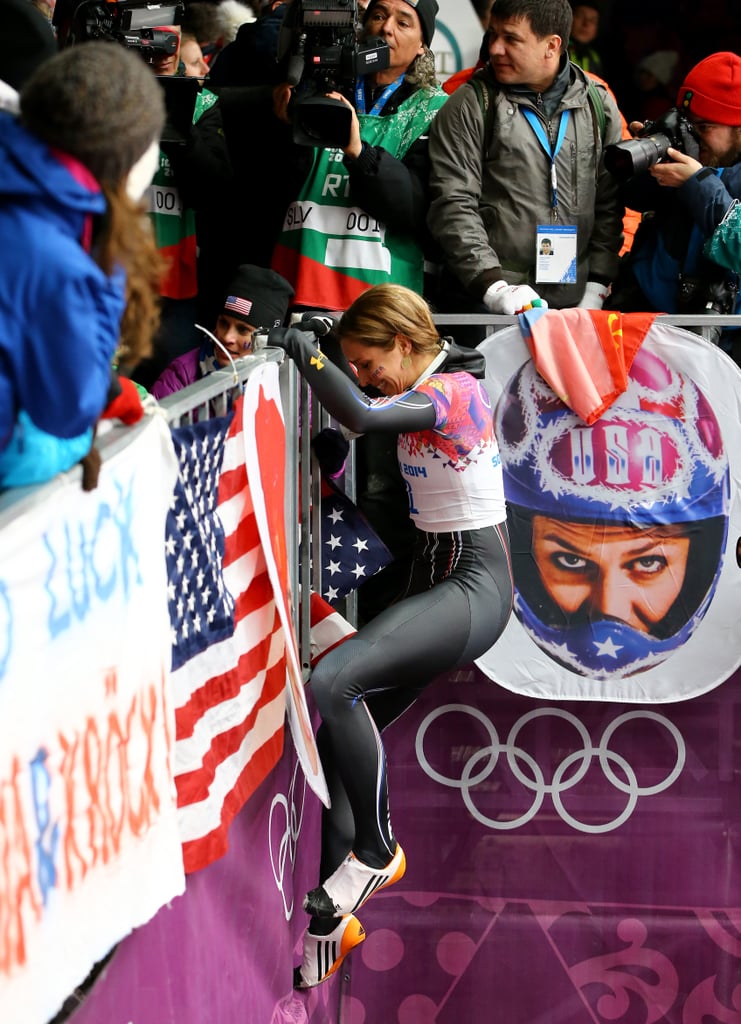 American skeleton racer Noelle Pikus-Pace couldn't wait to see her children after winning the silver medal. Noelle's win was especially sweet for her since she missed the podium in the Vancouver Olympics by a 10th of a second.
Julia Lipnitskaia Wows the World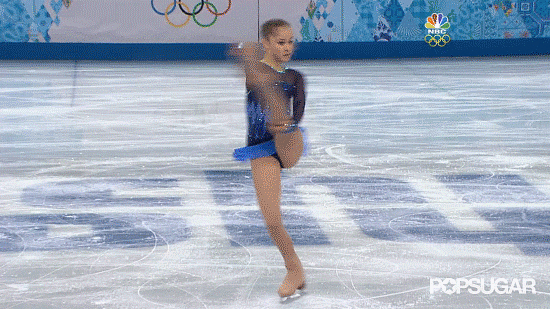 Team Russia won a gold in figure skating after 15-year-old Julia Lipnitskaia delivered a magical performance [6].
Tracy Barnes Gives Up Olympic Dream For Twin Sister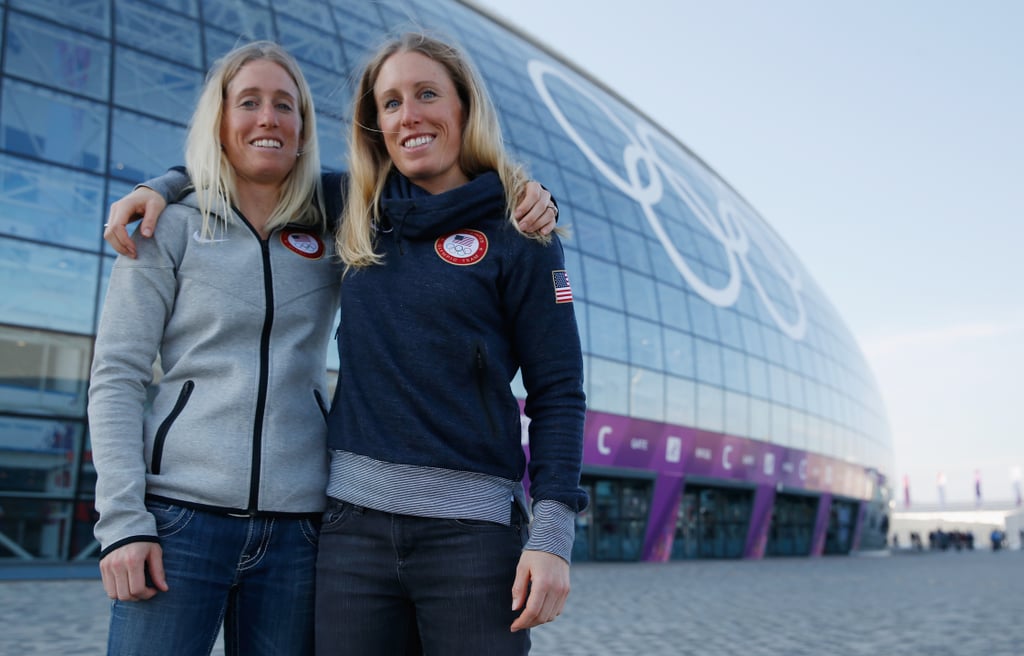 We loved the story of Lanny Barnes, who fell ill during qualifications but was able to compete on the US Olympic biathlon team after her identical twin sister, Tracy Barnes, gave up her spot on the team.
Ted Ligety Finally Gets Gold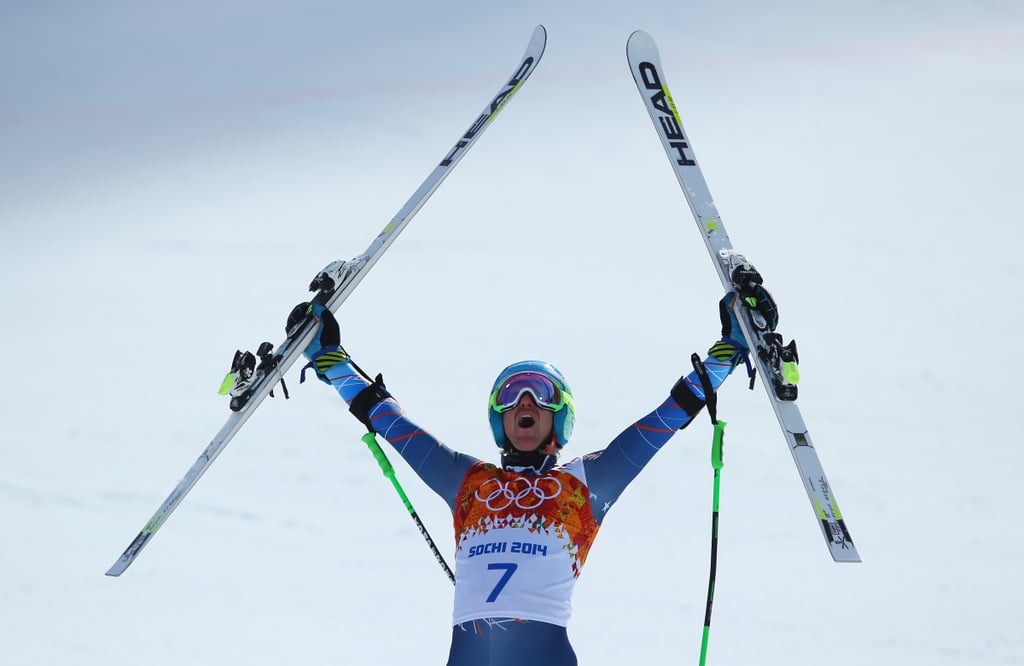 After failing to place in three of his events, American alpine ski racer Ted Ligety didn't hold back to celebrate his gold-medal victory in the giant slalom.
Erin Hamlin Gets First American Luge Medal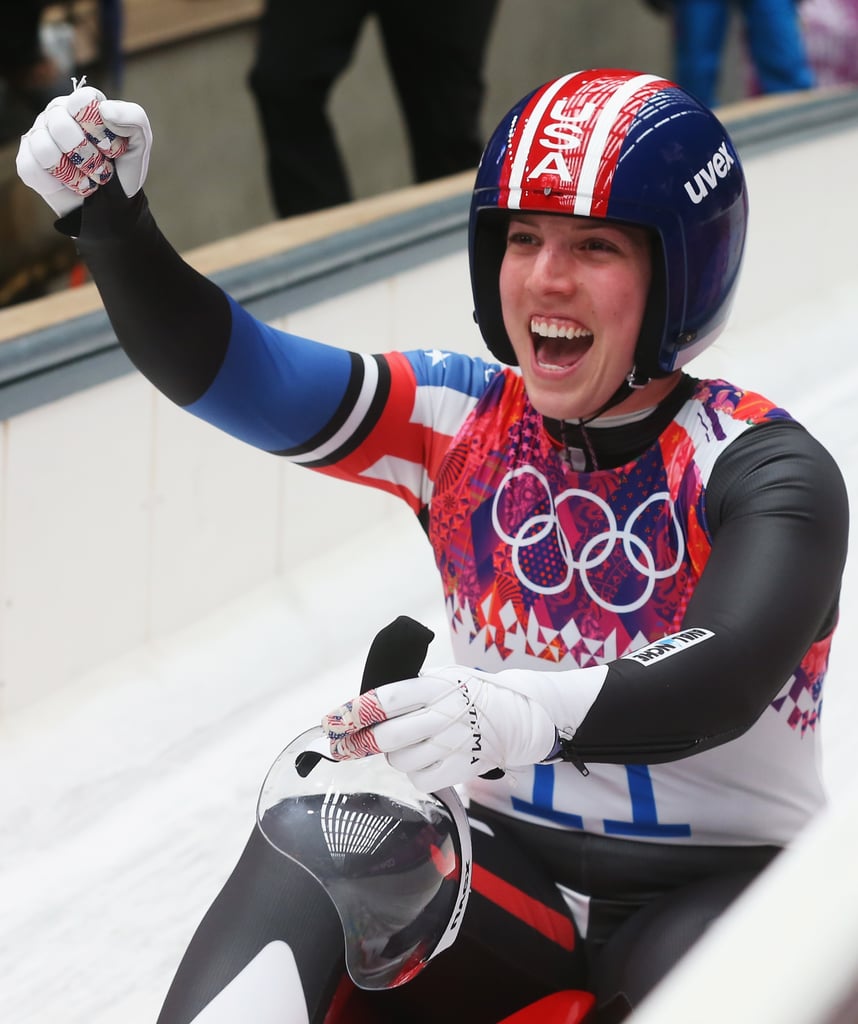 Three-time Olympian Erin Hamlin placed third in luge singles, bringing home the first-ever American medal in luge.
Jamaican Bobsled Is Back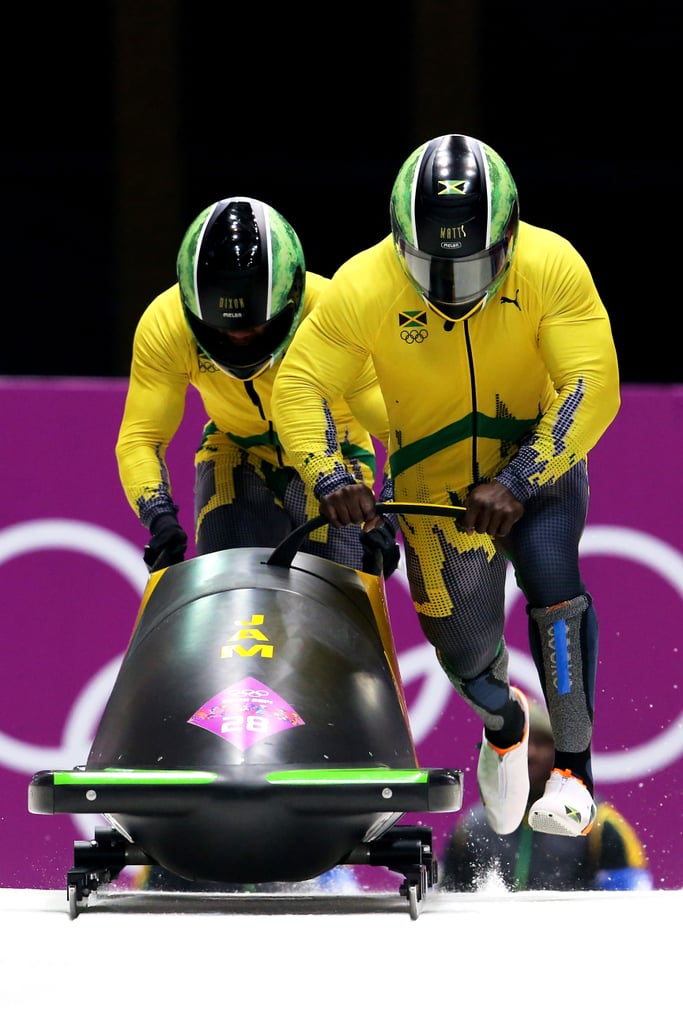 Like everyone around the world, we were happy to see the Jamaican bobsled team make a Winter Olympic reappearance after a 12-year hiatus!
TJ Oshie Scores the Winning Goal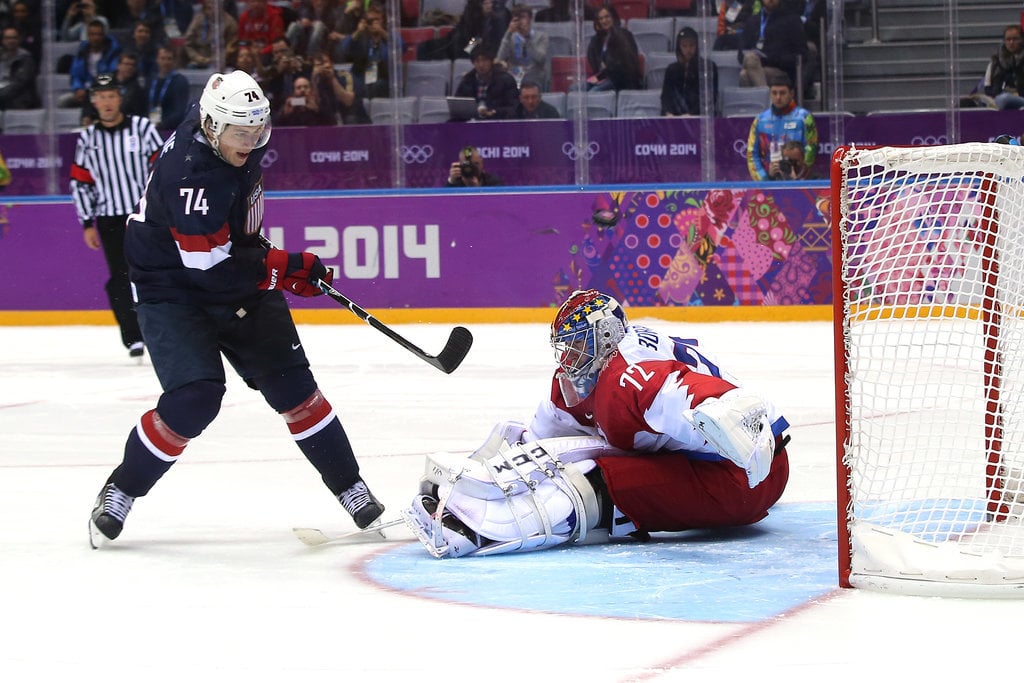 The much-anticipated Russia vs. USA game came down to a shoot-out. Hockey player TJ Oshie brought the United States to victory by scoring the winning goal against Russia's goaltender, Sergie Bobrovsky.
Meryl Davis and Charlie White Win Gold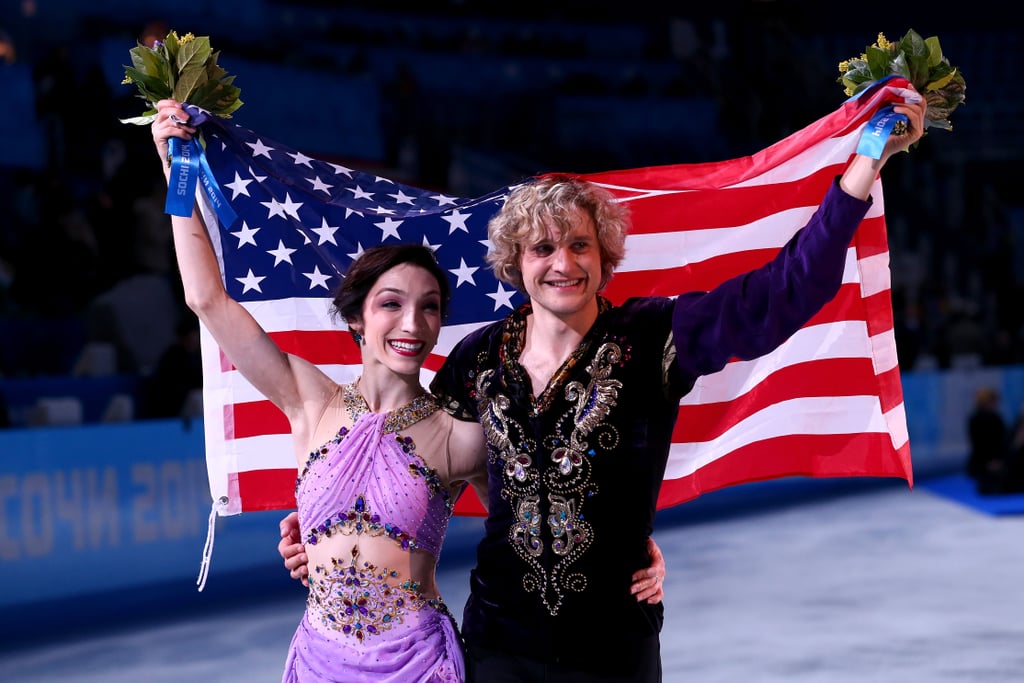 Meryl Davis and Charlie White earned first place in ice dancing, the first ice dancing gold for Team USA. Even better? They have been partners since elementary school, and their moms are best friends [7].
Indian Luger Shiva Keshavan Recovers Swiftly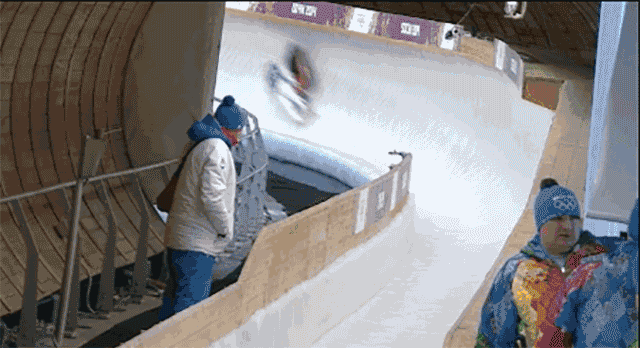 During a training run, Indian luger Shiva Keshavan fell off his sled but recovered rather quickly. He competed as an independent participant under the Olympic banner.