Come Sunday, whether they're in the audience or at one of the many parties being thrown, there's no doubt that the A-list will be celebrating the Oscars. But before all the Champagne starts to flow and appetizers are passed, these stars made sure to get a final workout in; I mean, who doesn't want to look their best on the red carpet?
Amy Adams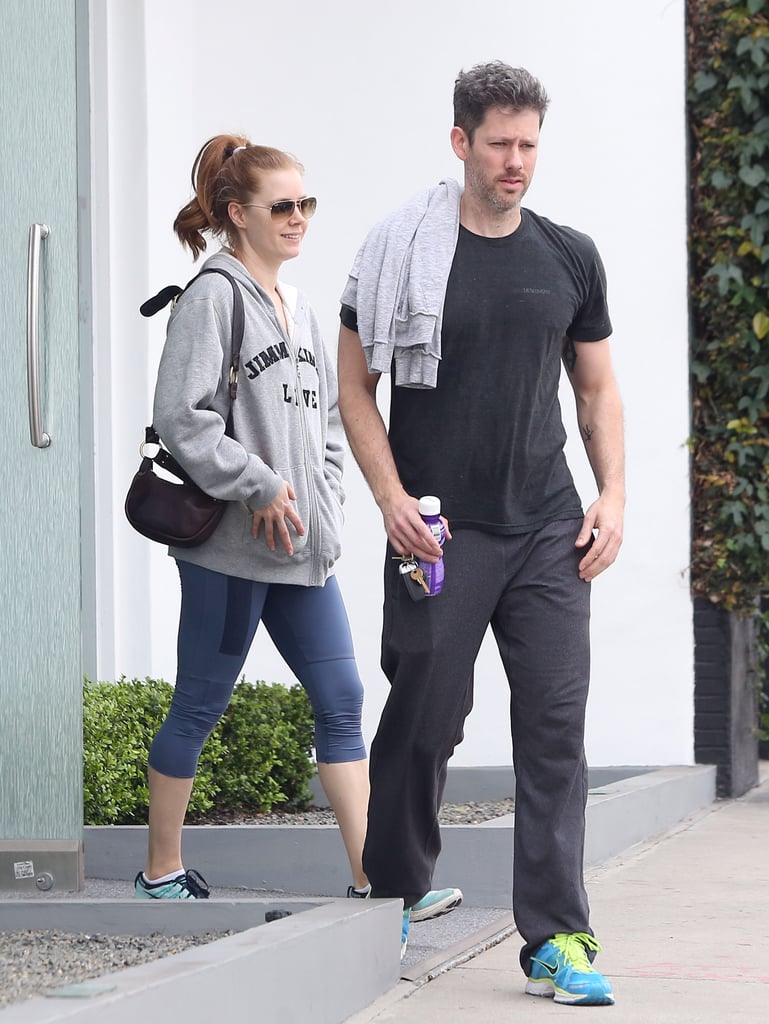 It looks like Amy's Oscars prep involves hitting the gym with fiancé Darren Le Gallo. If you love how gorgeous Amy's been looking [1] in her skin-revealing gowns, check out this upper-body workout [2] inspired by the actress!
Dianna Agron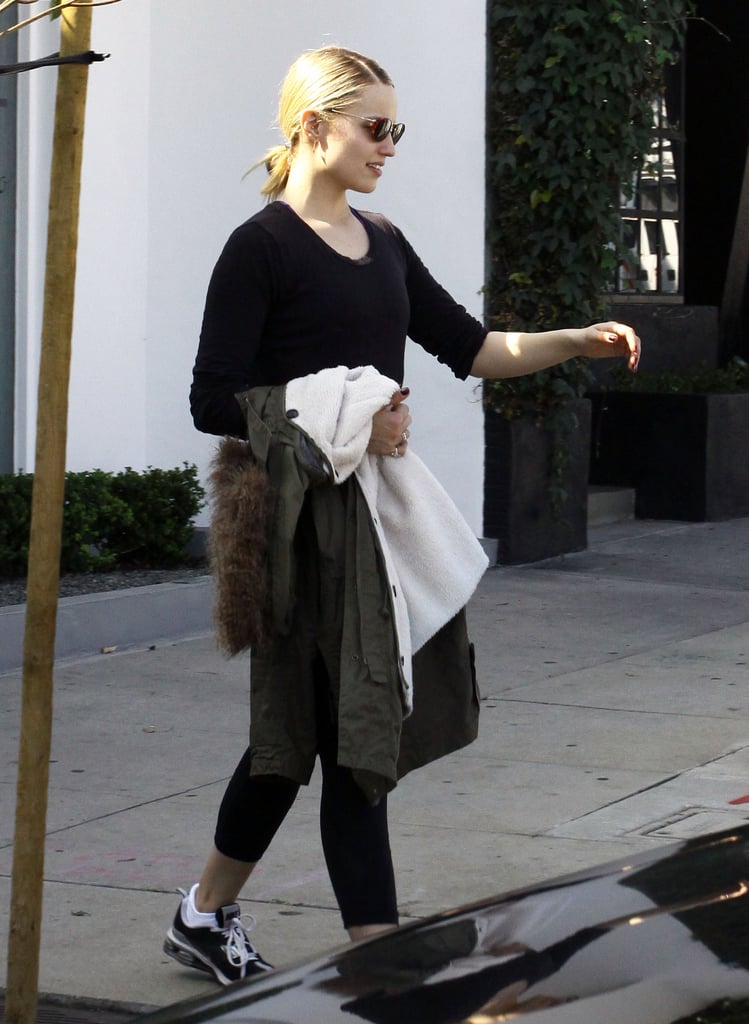 Actress Dianna Agron [3] was spotted leaving the gym just one day after celebrating Glee's 100th episode [4]. We can't think of a better way to detox from a party!
Alessandra Ambrosio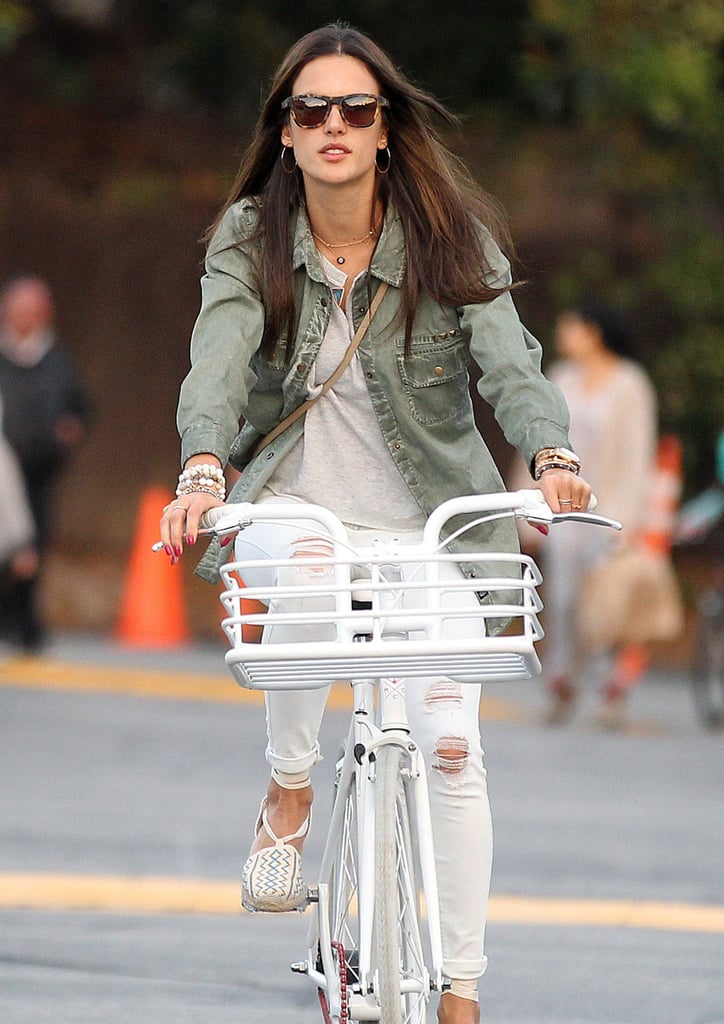 The next time you need get somewhere, take Alessandra's lead, and bike (or walk, or run) instead of hopping in a car.
Hilary Duff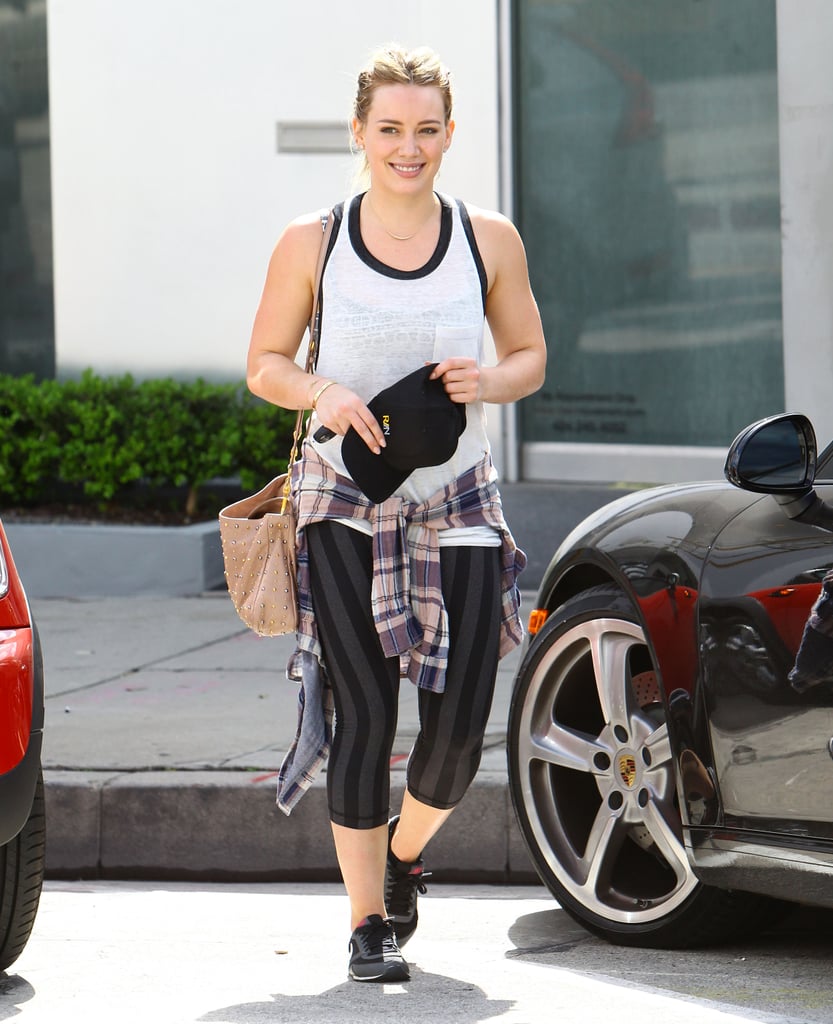 We're loving the striped capris and big smile Hilary recently wore to the gym.
Ellie Goulding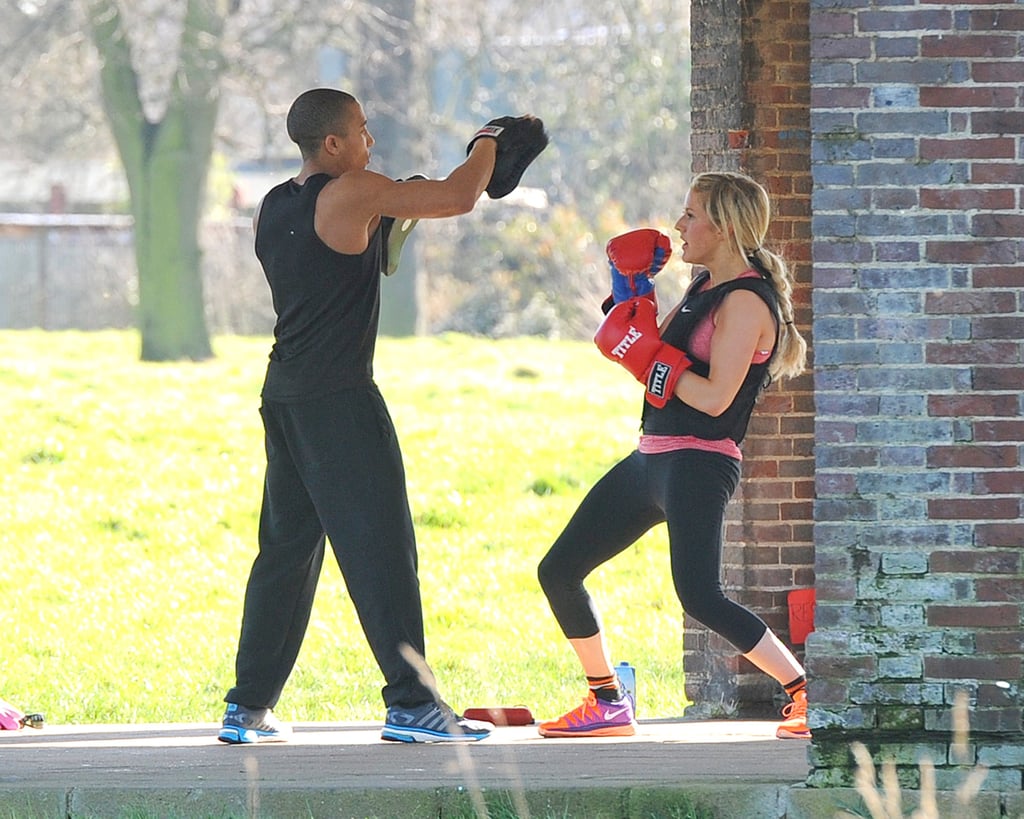 Immediately following a run through London, Ellie and her trainer stopped at a park for a quick little boxing session.
Katherine Heigl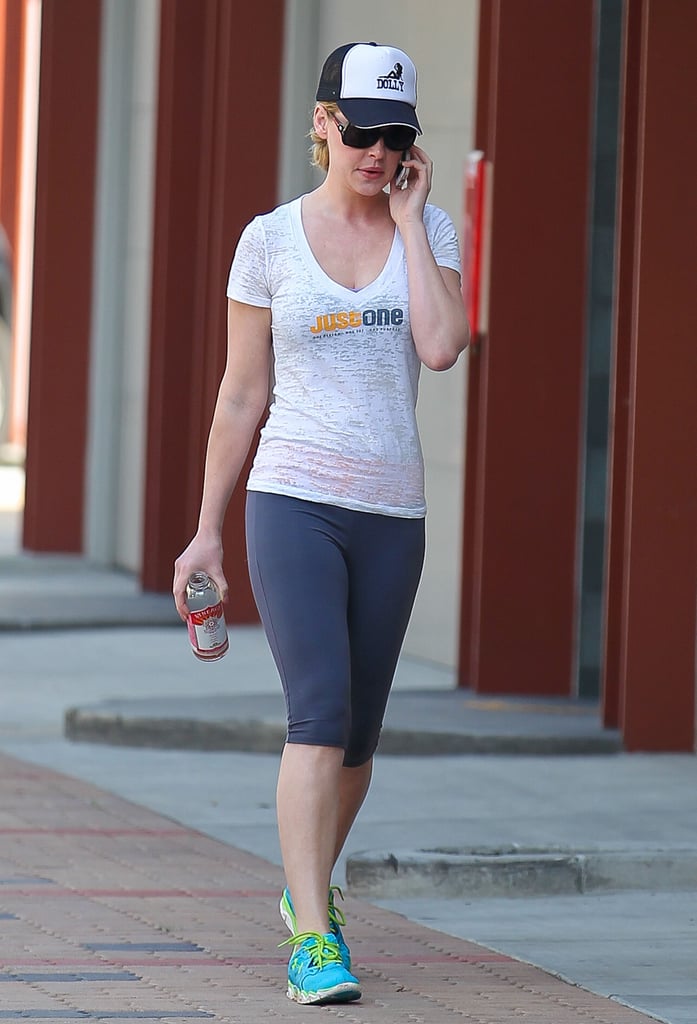 With a bottle of kombucha in hand, Katherine chatted on the phone before heading to her workout.
Nikki Reed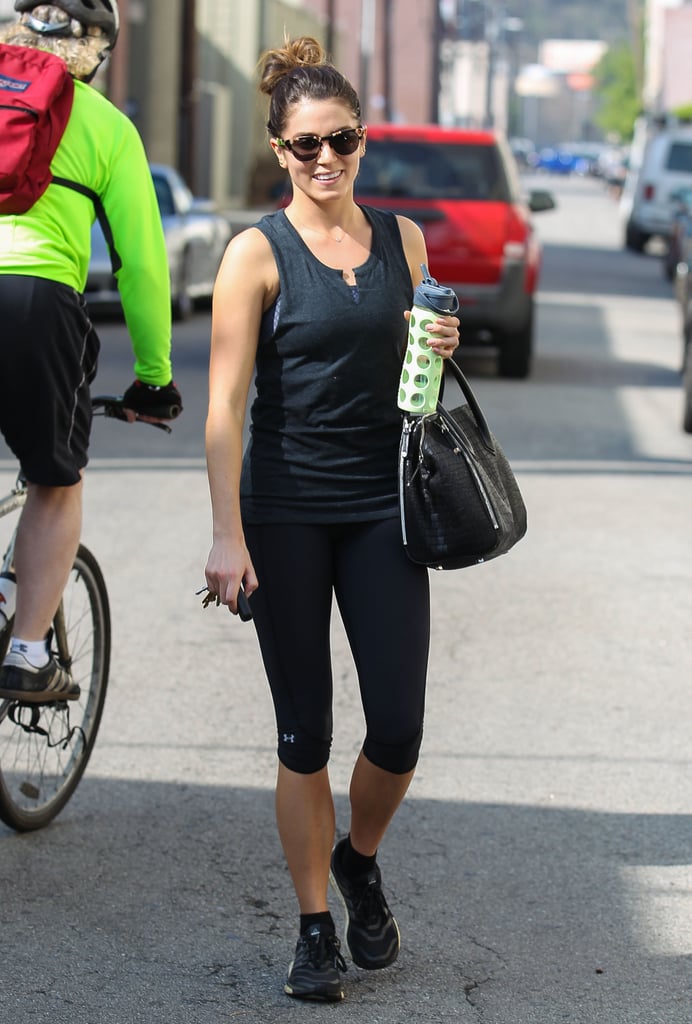 We are big fans of the the Lifefactory bottle [5] that Nikki took with her to a Tracy Anderson Method class.
Amanda Seyfried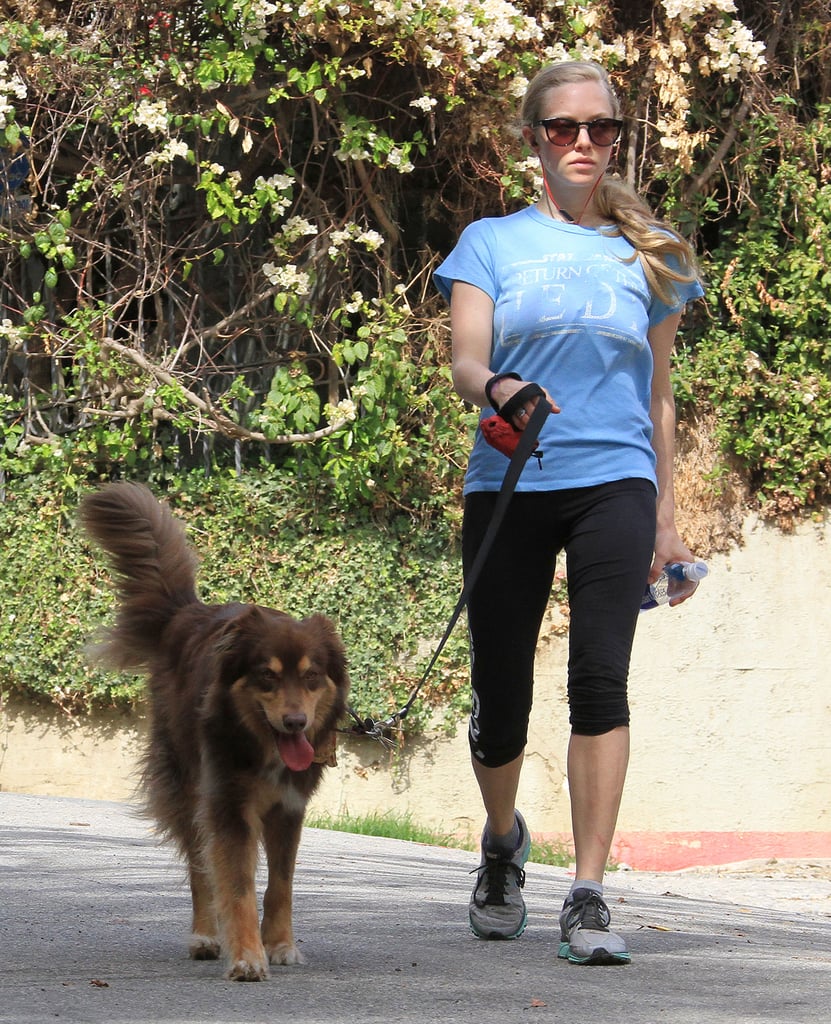 Amanda took to the sunny outdoors for a hike through LA's Runyon Canyon with her dog.
Olivia Wilde
Pregnancy has not stopped Olivia from making it to her regular Pilates class. Wondering if you can still exercise while pregnant? Check out our pregnancy fitness resource [6] for tips to keep you and your baby healthy!
Reese Witherspoon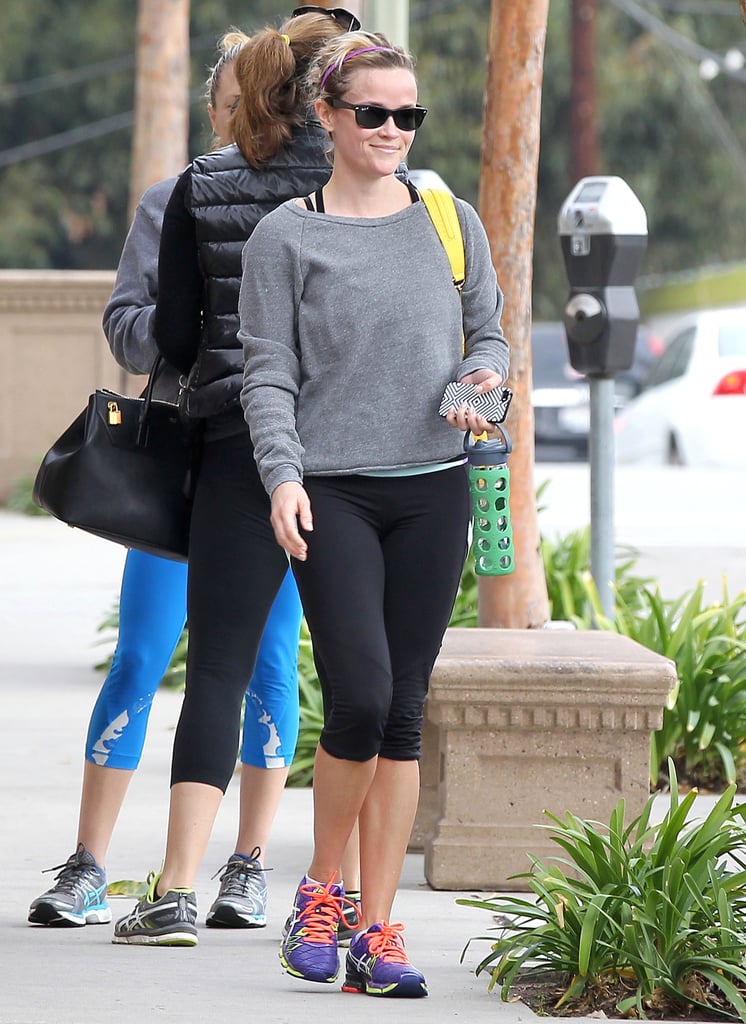 It looks like Reese is also a fan of Lifefactory reusable bottles; we're also digging her Asics.