Nothing could keep these Hollywood stars from their workouts — not even the rain! Whether it was at their go-to gym or favorite Pilates studio, there were quite a few celebs spotted working out in LA this week — check out if your favorite was in the mix.
Alessandra Ambrosio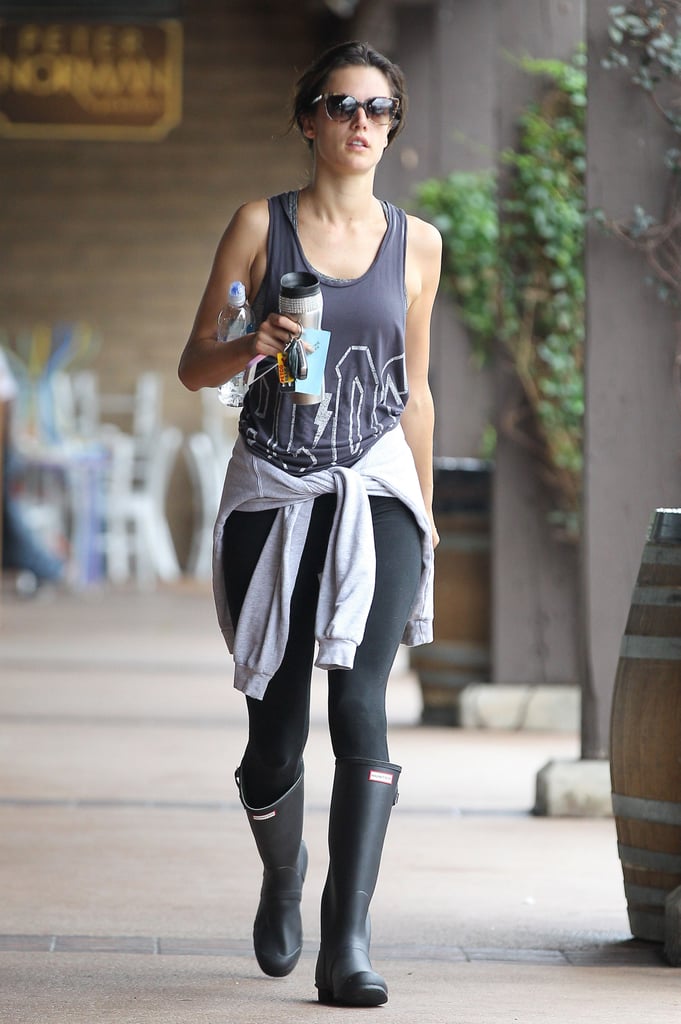 Raining in LA? Not a problem for Alessandra; she just completed her gym look with a pair of Hunter rain boots.
Hilary Duff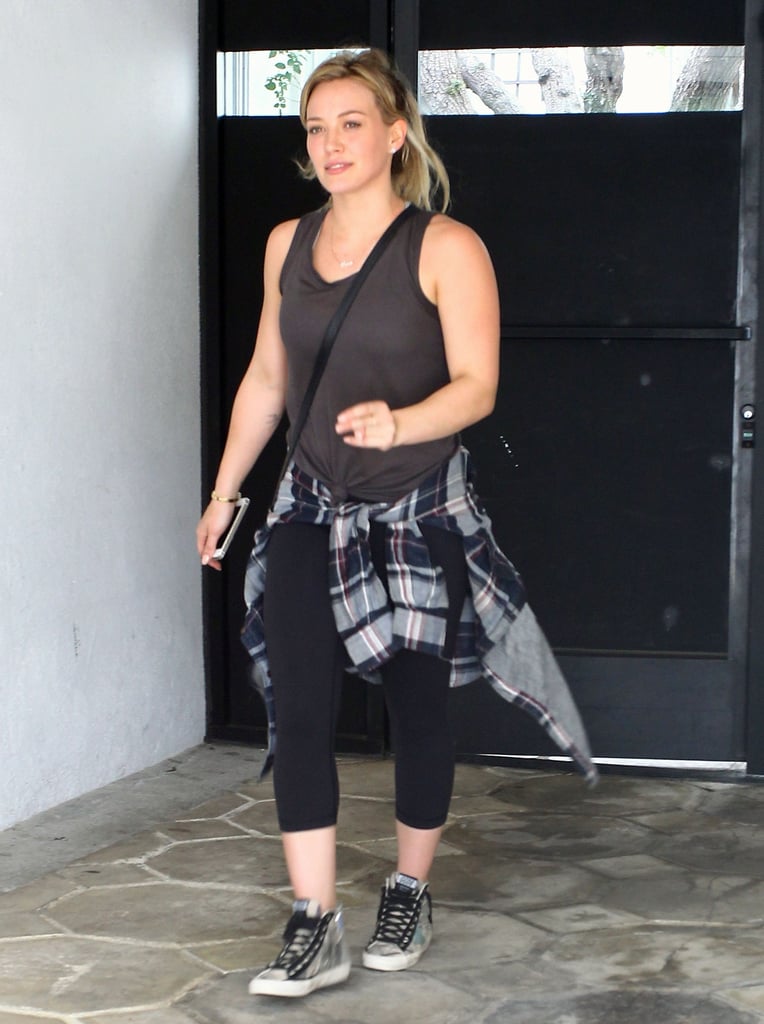 Rocking a pair of Golden Goose sneakers and a flannel shirt to keep her warm, Hilary Duff [1] headed out the door ready for the gym.
Ashley Greene
It was pouring rain, but that didn't stop Ashley Greene [2] from getting a workout in. Where can we get a pair of those fun capris?
Minka Kelly
From the looks of her high ponytail and the sweat on her muscle tee, Minka Kelly had just finished a great workout.
Nicole Kidman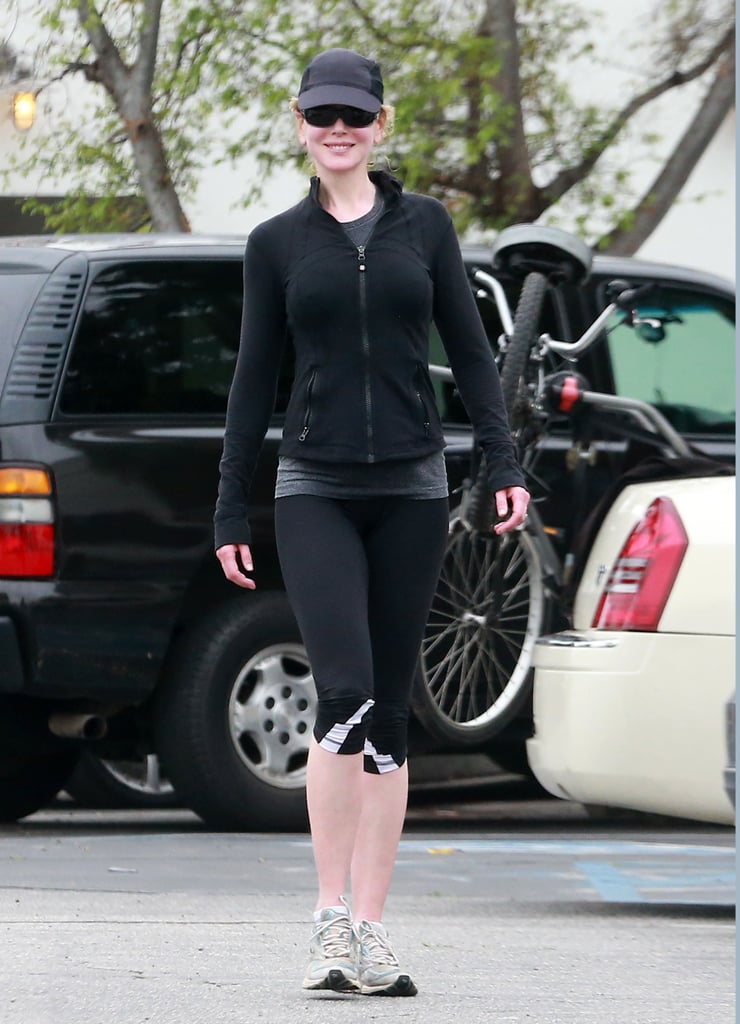 Filming for her stunning role as Grace Kelly [3] might be over, but Nicole Kidman [4] took no time to rest and was out for a workout this week.
Diane Kruger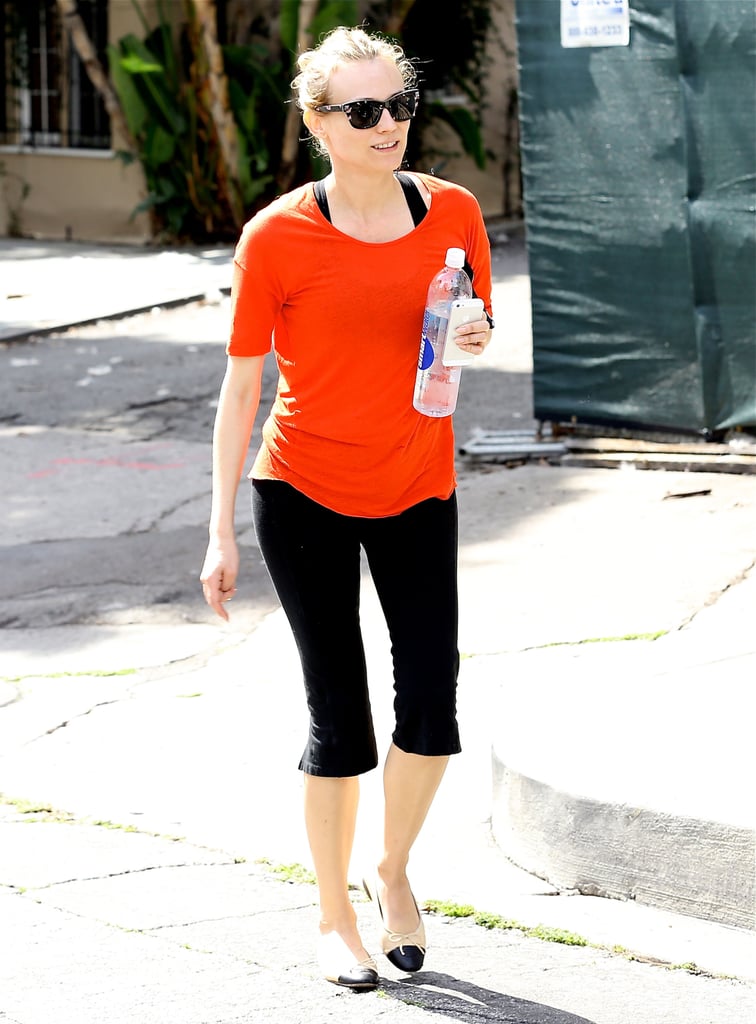 What's Diane Kruger [5]'s secret to staying in shape? Going to Pilates class and staying hydrated with a giant bottle of water.