The weekend is almost upon us. Before you book back-to-back meals out with a little imbibing thrown in for good measure, pencil in a workout or two. Starting your weekend with a run, trip to the gym, or making a date at that new class you've been dying to try is a great way to ensure the weekend has a healthy element. Let these fit celebs be your inspiration — each of them made a point to fit in a quality workout this week.
Hilary Duff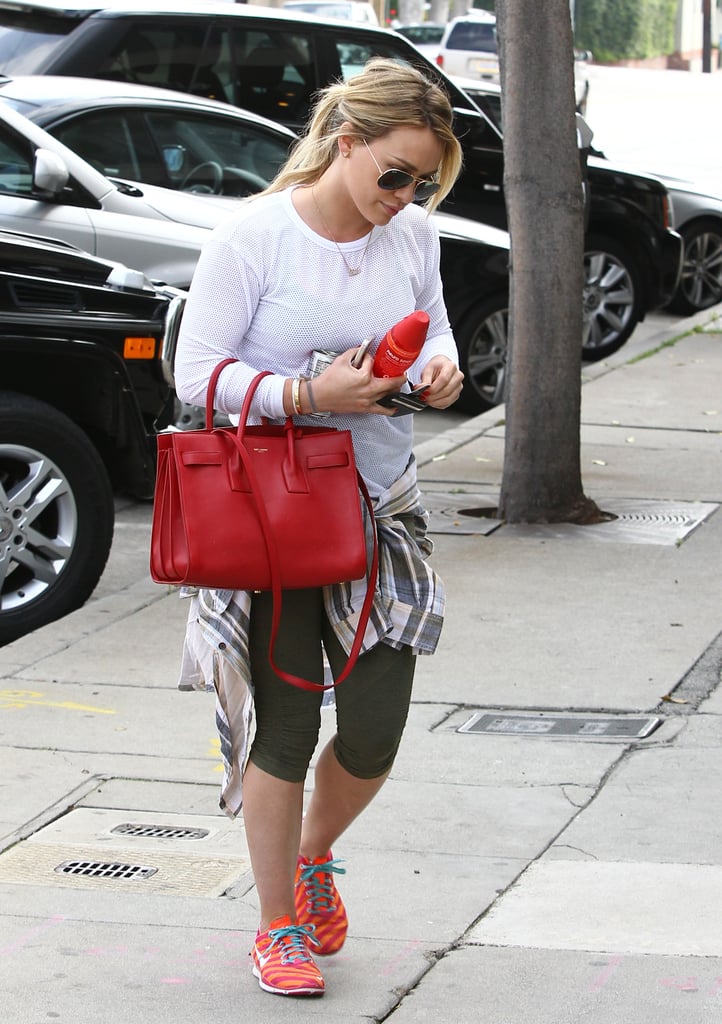 Hilary Duff [1] wore lots of bright colors to the gym, sporting a pair of pink and orange Nike shoes with a red bag and bottle.
Vanessa Hudgens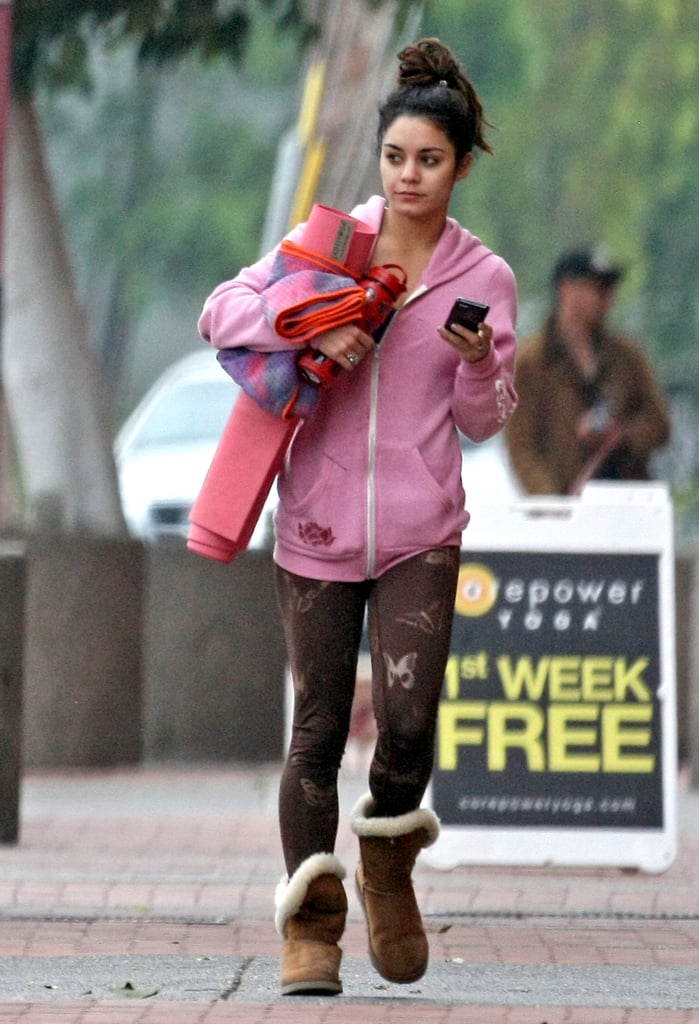 Vanessa Hudgens [2] knows that a high topknot is the best way to keep her hair out of the way, even during a CorePower Yoga class.
Charlize Theron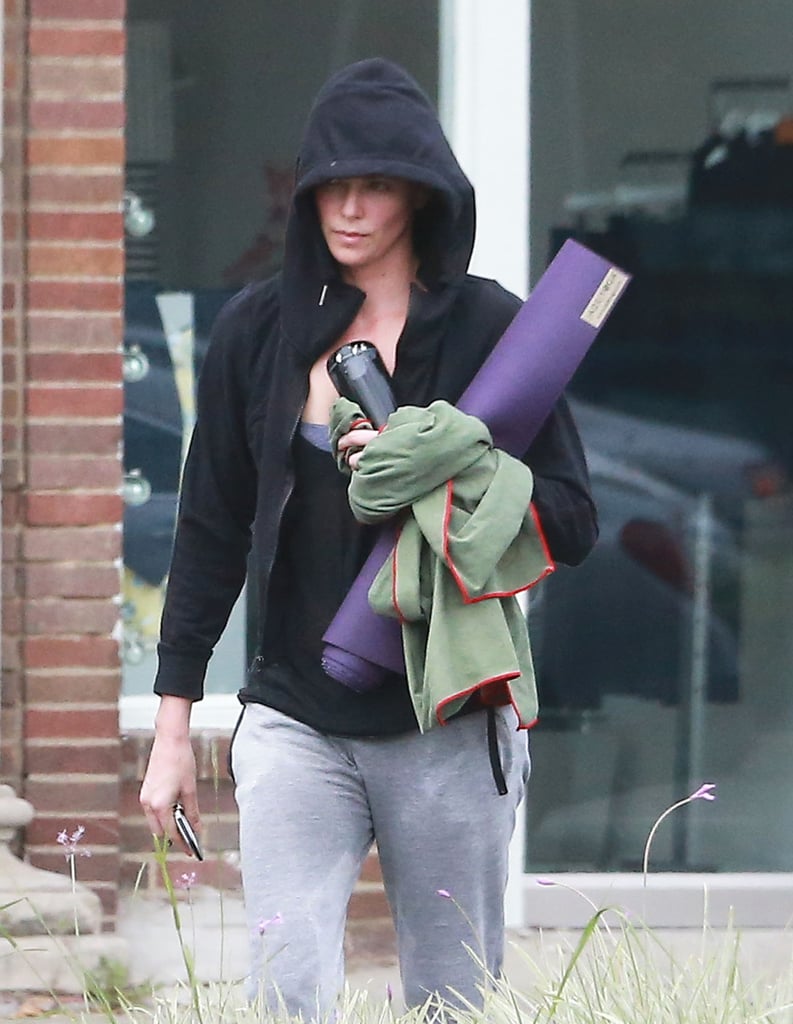 By the looks of her pants drenched in sweat, Charlize Theron [3] had an intense session at YogaWorks.
Reese Witherspoon and Naomi Watts
Who wouldn't want to work out with Reese Witherspoon [4] or Naomi Watts [5]?
Reese Witherspoon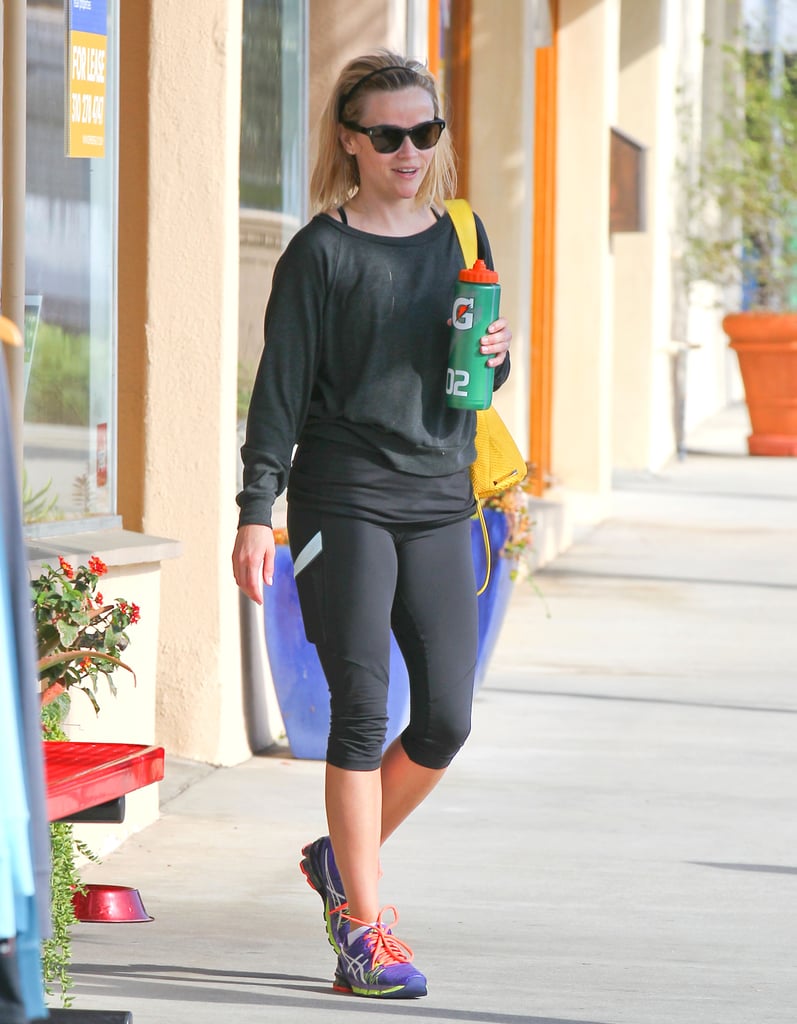 Reese Witherspoon [6] is flushed and glowing after a hardcore Burn 60 workout [7].