Summer will soon be in full swing, and by the looks of it, celebrities are already donning those bikinis [1] and enjoying the sun. Don't let them have all the fun: take a cue and show off your hard work with these sensible bikini tips from celebs!
Malin Akerman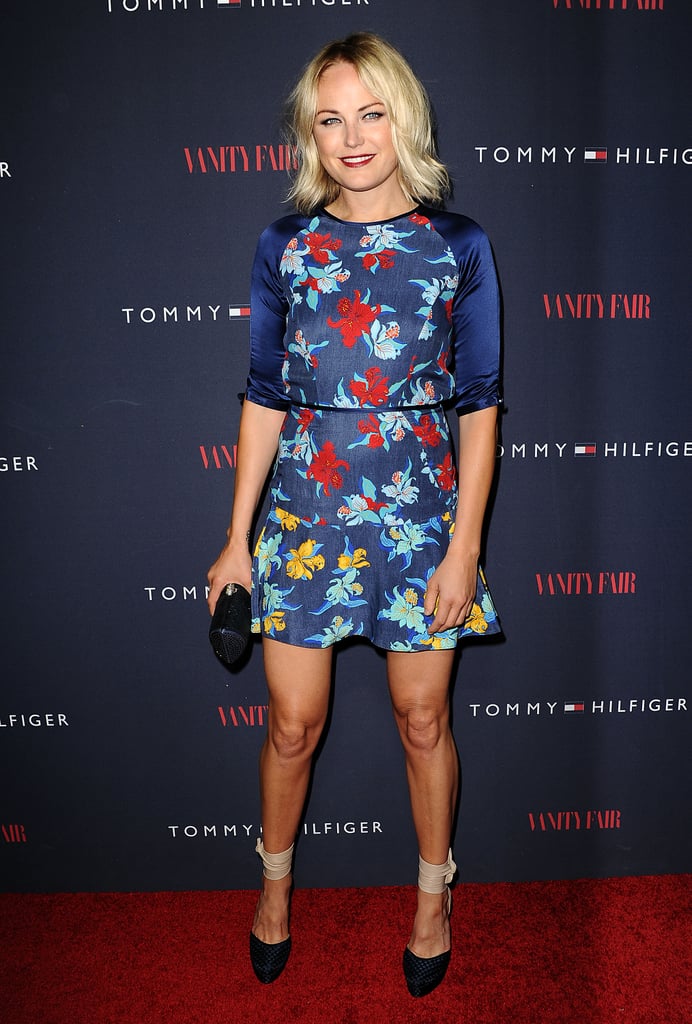 Getting in shape is one thing, but what mom and actress Malin Akerman won't do is resort to unsafe practices. "I've never been on a fad diet or tried one of those crazy cleanses. I think they just mess up your system. I believe in eating as nutritiously as I can all the time — not just before I'm putting on a swimsuit," she's said [2].
Maria Menounos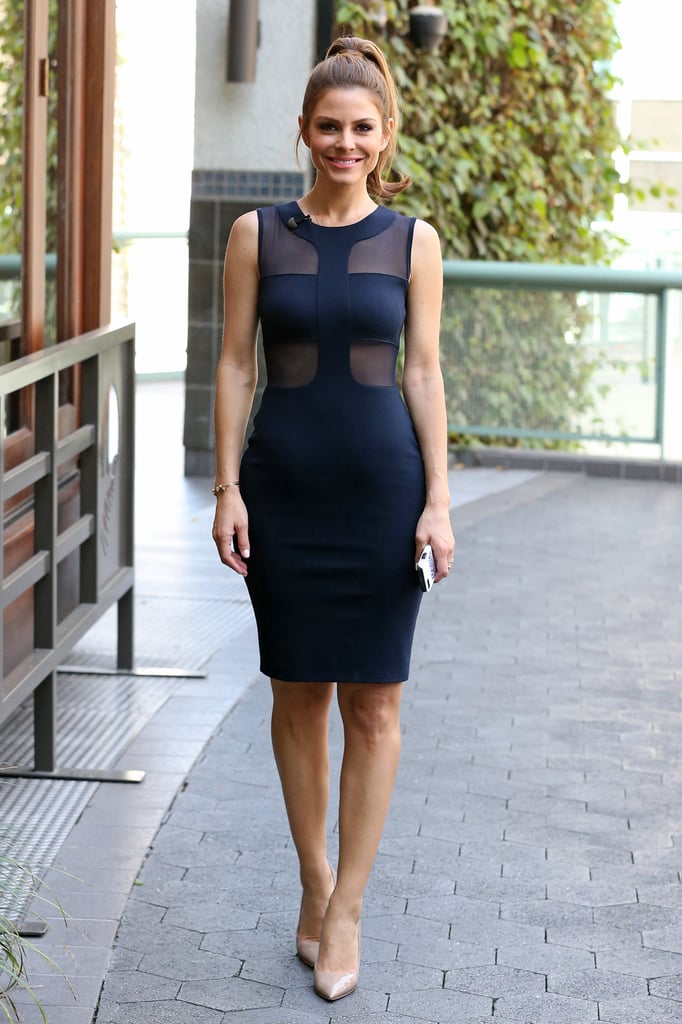 Maria Menounous's favorite tip to control portions when trying to lose weight? Drink hot water throughout the day. "Hot water is like magic. It fills you up: it also is detoxifying, de-stressing, and helps digest the food in your stomach," she says [3]. "You'll find yourself eating a little less if you're drinking hot water." Although Maria also recommends drinking tea or adding lemon to your mug, she opts for plain hot water, since it's more convenient, especially if you are using an office kitchen.
Blake Lively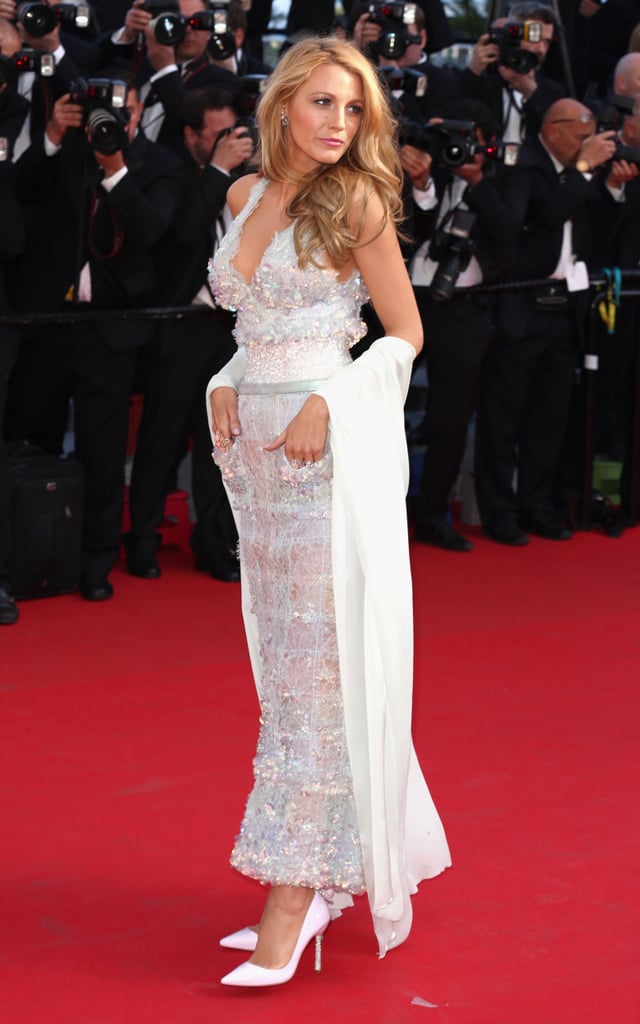 Blake may have a reputation of avoiding exercise and feasting on brownies, but that's not exactly how she stays in shape. "I've said before, 'Oh, I hate the gym, and I eat chocolate,' but the part that they don't print — they make me look like a jerk! — is that I hate the gym, so I find other ways to be active," she recently explained [4]. "I dance, I ride bicycles, I hike. I go out and exercise in nature. I find ways to be physical where you're also having an experience, because I'm very experience-oriented."
Erin Heatherton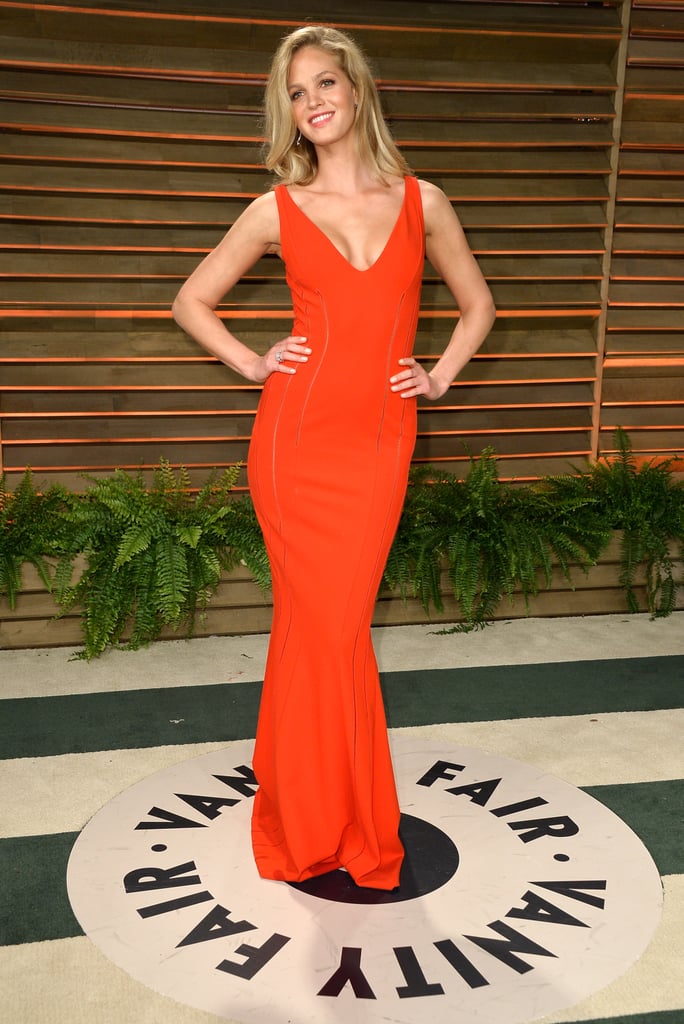 The Victoria's Secret model shapes up with her normal hour-long running and yoga routine, which she calls the "golden combination" for keeping her in shape. While running helps her burn calories, yoga helps her body and mind. "Having that time where I quiet my mind and reduce stress, that has the biggest effect on my body," she tells us [5].
Rosario Dawson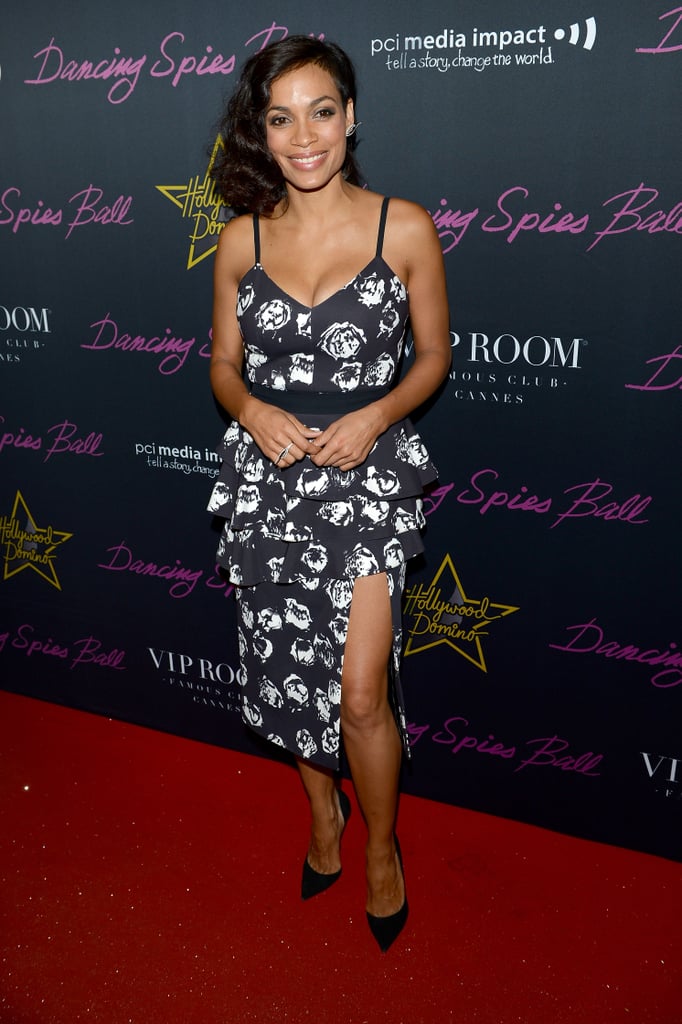 The actress loves Pilates, but when it's time to shape up for a role, it's all about lacing up her sneakers. "I don't love running, but it is my go-to if I have to get fit for something," she tells us [6].
Doutzen Kroes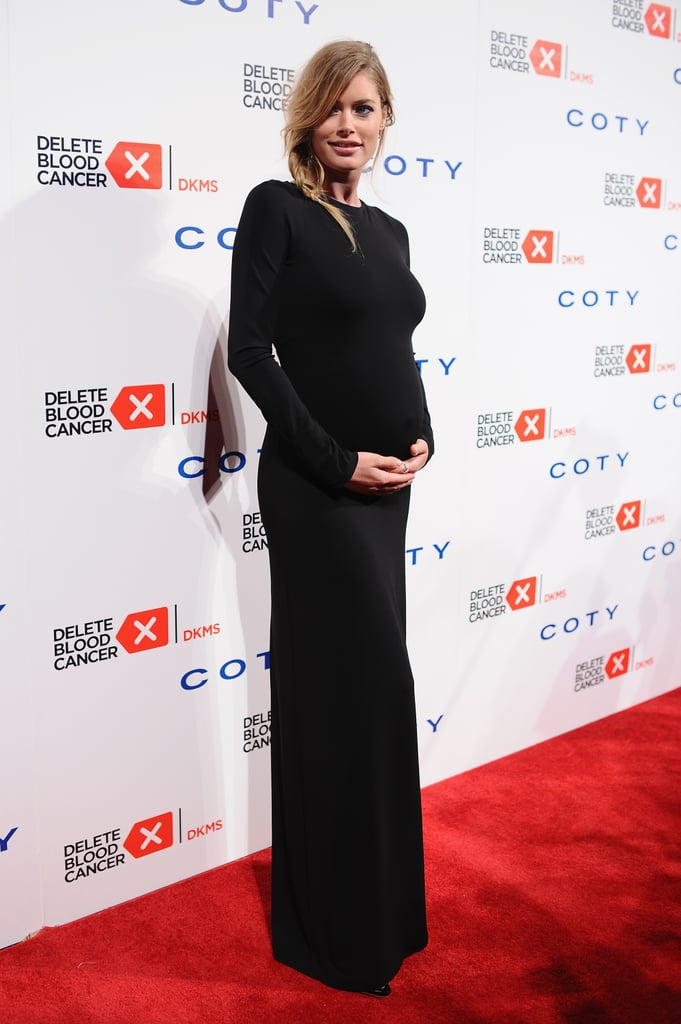 For Victoria's Secret model Doutzen, it's all about staying in shape year-round, not just bikini season. While the model is currently pregnant with her second child, she does have a secret that keeps her in shape no matter what — moderation. "If I order french fries, I have a salad and I share [the fries] with my friends," she tells POPSUGAR Fashion [7]. "I don't tell myself to not eat anything, to stay away from all sugar or all fries or all the good fried foods. But I eat it in moderation."
Kate Upton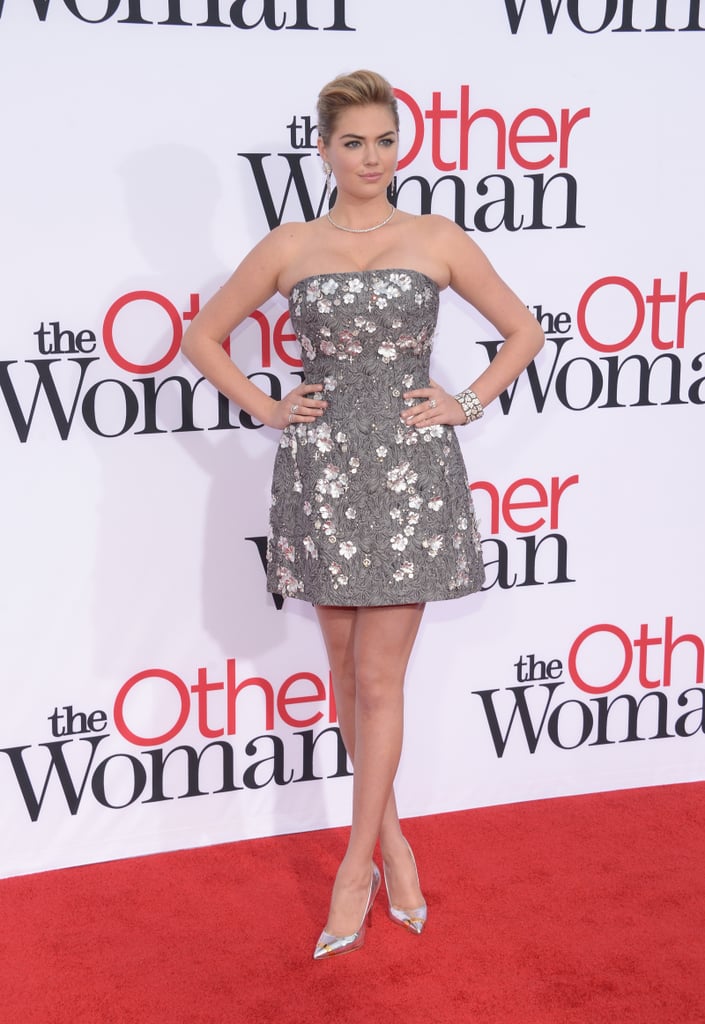 After scoring yet another Sports Illustrated cover last year, Kate Upton went full throttle to get in bikini-ready (or buff, rather!) shape. "We did wind sprints at the high school on the track. When the sun went down, we did bleacher drills up and down," her trainer David Kirsch explained to us [8]. "When we were out at the beach or playground, we did hanging knee raises and the monkey bars. Whatever was around us, we did it."
Kelly Ripa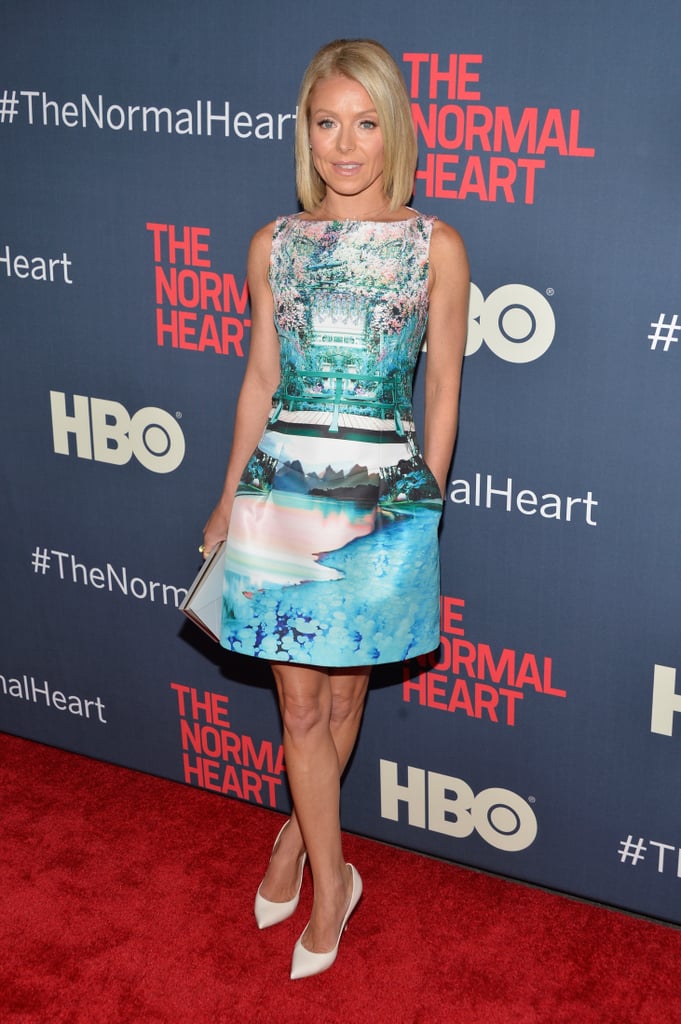 If you're serious about getting in shape, don't stop at just one type of exercise. Cross-training will help challenge all your muscles and prevent you from hitting that plateau. While her trainer Anna Kaiser motivates her during her AKT in Motion cardio classes, Kelly mixes it up with indoor cycling and has even been know to run a 5K on vacation, Anna tells us [9].
Candice Swanepoel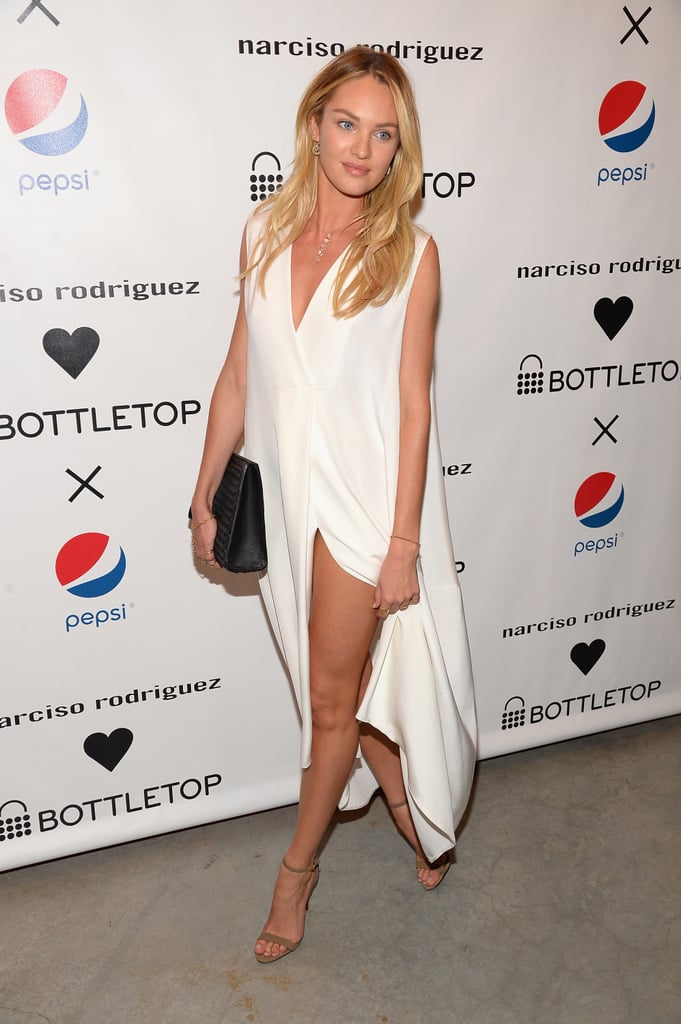 Victoria's Secret model Candice Swanepoel is a fan of yoga and kickboxing, but her favorite last-minute bikini-ready tip is an easy one to do: ditch the soda at the beach. "There's nothing worse than being full and trying to feel sexy," she tells us [10].
Lily Aldridge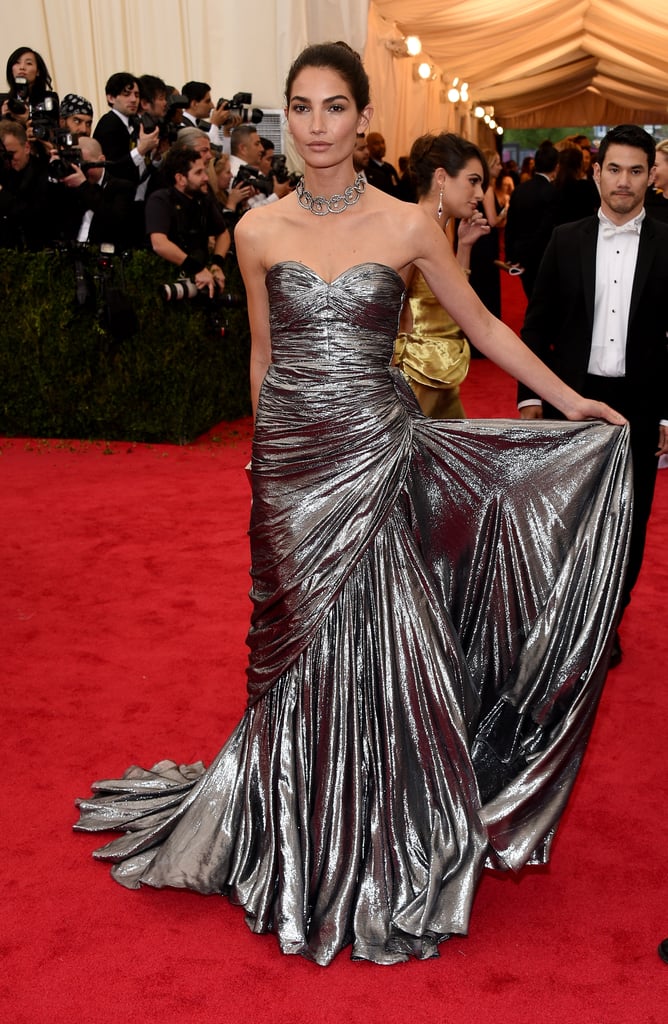 Model Lily Aldridge would rather not stress herself out with last-minute Summer prep, so she goes the sensible route — she stays in shape all year. "It feels so good to be in shape and to be healthy and to keep it up so you don't have that stress of, 'Oh my god, it's bikini season, I need to hustle,'" she explains [11]. She swears by Ballet Beautiful [12] workouts to keep her in shape.
Bar Refaeli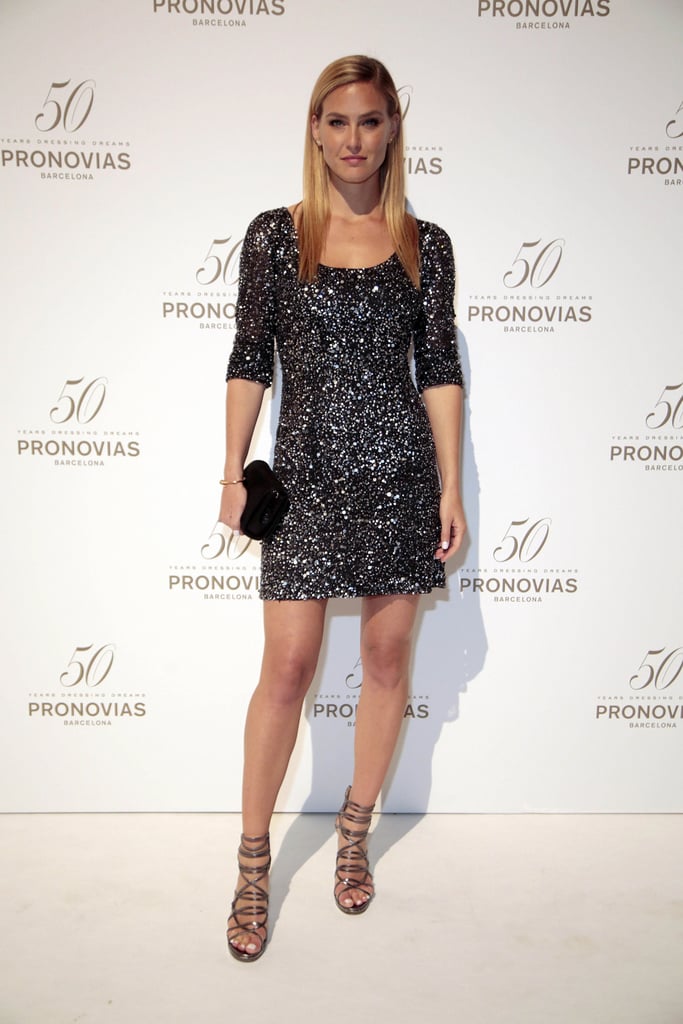 Model Bar Refaeli [13] has a very specific — and sensible — formula for getting bikini ready: "[For] four weeks, do cardio every day, running. Watch what I eat, but not starve myself," she says [14].