Chickpeas Help Dieters Eat Fewer Food High in Fat and Low in Fiber
Smarter Eats: Add Chickpeas
While there is no magic weight loss pill, the common chickpea seems to come close — at least as a natural diet supplement.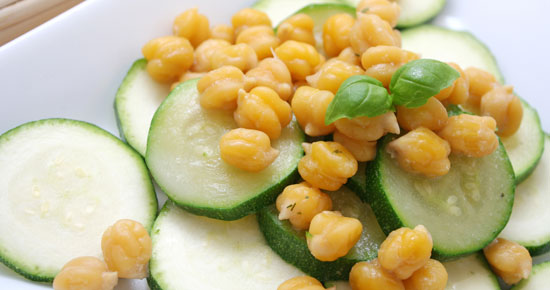 According to a small study published in the journal Appetite, the garbanzo bean helped keep dieters on track. Participants in the study who ate a half cup of chickpeas daily, which contains 5 grams of fiber and 7 grams of protein, consume fewer calories from high fat, low fiber foods; but once they stopped eating the beans, the participants began to snack more on less healthy fare.

My advice is to go gonzo for garbanzo beans and here are a few recipes to help with that task:

Tell me how you enjoy garbanzo beans in the comments section below.