Come Hiking With Merrell and FitSugar!
Come hiking and explore the outdoors with Merrell and FitSugar in your own backyard!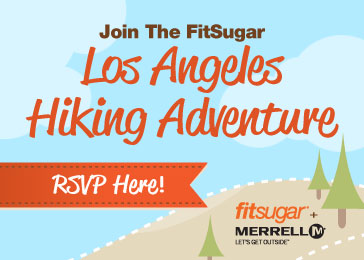 On Saturday, July 30, at 2 p.m. sharp, join FitSugarTV host Zelana Montminy and Sugar's hiking enthusiasts for some old fashion exercise and great company on a scenic stroll through Los Angeles's Will Rogers Park. FitSugarTV will be there filming it all and we'll be giving away eco-friendly water bottles to keep you hydrated! Space is limited, so RSVP to HikeLA@sugarinc.com to secure your place. You'll receive a confirmation email as the event approaches, but to get fired up be sure to download our Will Rogers Park hiking guide here. Enjoy!