Dairy-Free Meal Plan
Spring-Clean Your System: Your Dairy-Free Meal Plan
If you're constantly feeling bloated, then lactose might be the culprit. According to nutritionist Kimberly Snyder, "[Dairy] is the number one thing I tell my clients to stop eating" — it's a common allergy you might not even realize you have! For lovers of milk and cheese, a life without dairy might seem impossible. Start small with this full-day meal plan full of healthy and delicious dairy-free recipes.
Breakfast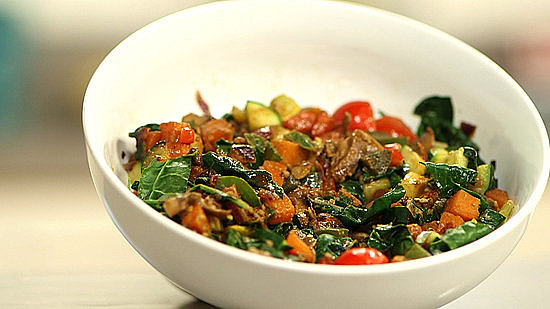 No yogurt for you this morning. Get in greens during breakfast with a big fresh veggie scramble, loaded with iron and calcium. This video recipe will show you how to cook up colorful and tasty Spring dish to perfection — it's all about the order you cook the veggies.

Lunch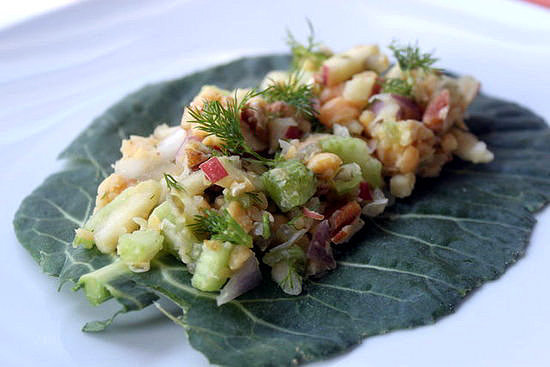 For a riff on classic mayo-laden salad, try this crunchy, refreshing not-tuna salad. Fiber-filled chickpeas combine with apples, celery, and lemon, and then everything gets wrapped up into an unexpected cruciferous veggie: collard greens.

Afternoon Snack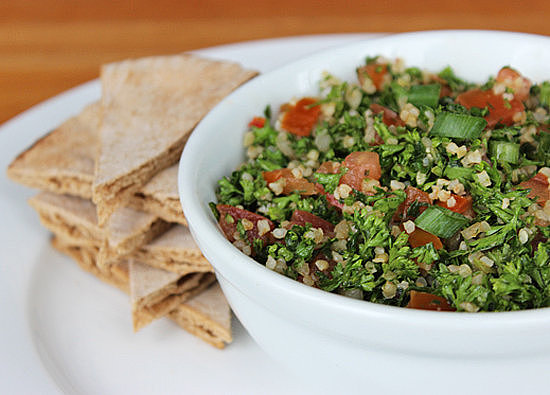 A heaping portion of tabbouleh is high in iron, manganese, and vitamins C and A, all important nutrients for the body. The parsley, lemon, and mint each contain natural detoxing properties as well.

See the rest of the meal after the break!

Dinner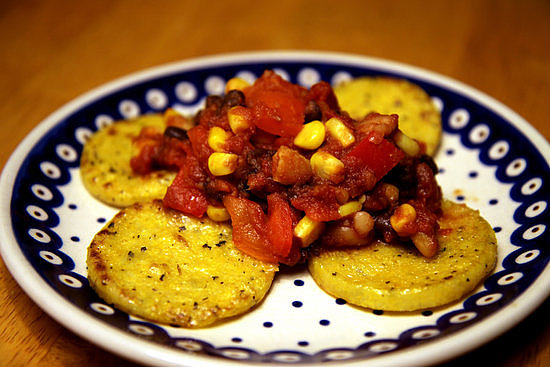 You may think polenta is reserved for cheesy Italian cuisine, but this spin on the flavors of a burrito proves differently. A plate of polenta and beans for dinner is high in fiber and protein — both aid in digestion.

Dessert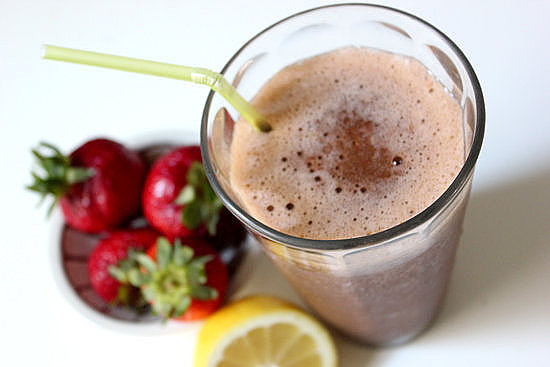 Instead of a milkshake, treat your body to a tall, refreshing strawberry lemonade smoothie. This cooling drink helps the body cleanse with lemons, while strawberries bring a boost of vitamin C.