Daylight Savings Time Is Nov. 6, 2011
Celebrate Daylight Saving: Calories Burned in an Hour of Exercise
It's that time of year again, when we "fall back," and turn our clocks back one hour. I love adding 60 minutes to my Sunday, so make the most of it — don't just go about your day as usual. My advice is to wake up in the morning when you normally would and spend your freebie hour working out. Gone is your excuse about not having enough time to exercise. Check out how many calories you'll burn sweating it out for an hour.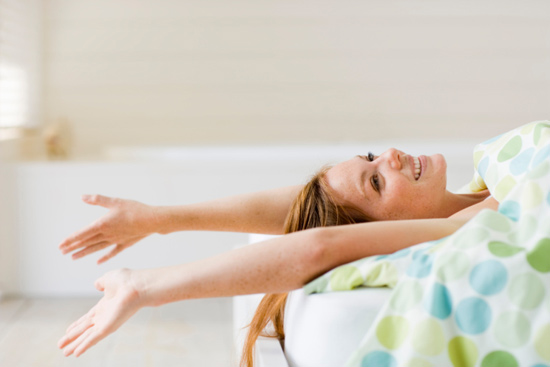 Cardio kickboxing class: 597 calories*
Cycling at a moderate pace (14 to 15.9 mph): 540 calories
Elliptical: 486 calories
Hiking: 387 calories
Mowing the lawn: 243 calories
Raking leaves: 216 calories
Pilates: 144 calories
Running at a 10-minute-per-mile pace (6 mph): 540 calories
Soccer: 378 calories
Spin class: 413 calories
Strength training (vigorous): 359 calories
Swimming: 594 calories
Walking at a 15-minute-per-mile pace (4 mph): 243 calories
Yoga class (fast-paced): 403 calories

Don't forget to change your clocks before you go to bed tonight. Daylight saving time officially ends at 2 a.m., Sunday, Nov. 6, 2011. Enjoy your hour!
*All calculations are based on a 130-pound woman.