A change in seasons is the perfect time for a body reset. Take a trip to your grocery store and stock up on fresh, detoxifying produce like spinach, asparagus, and broccoli; then, make a big batch of any of these vegetable detox soups to help you feel and look your best.
Gwyneth's Goop Soup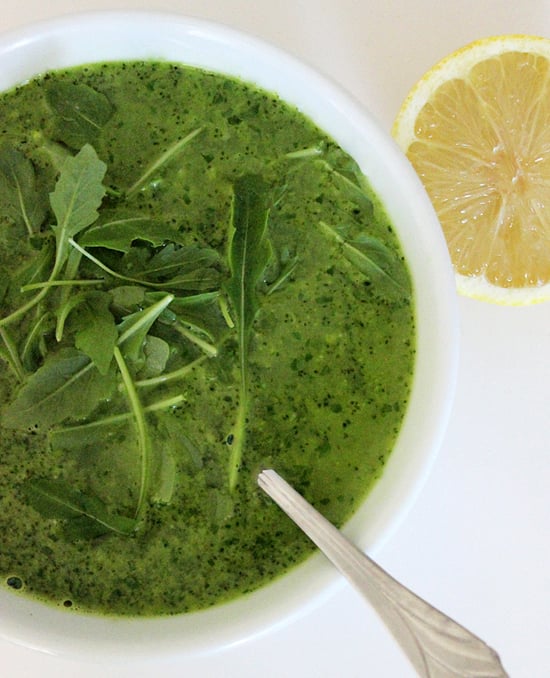 The queen of cleansing uses green soup to help her feel her best. Gwyneth Paltrow's Goop detox soup [1] is a basic recipe of broccoli and ginger, but feel free to experiment with different greens like peas, zucchini, spinach, or basil.
Carrot-Ginger Soup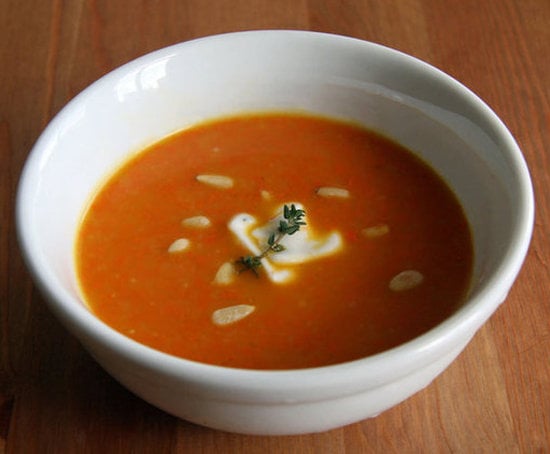 Spicy ginger is a great option when you want to flush out toxins; it has great anti-inflammatory and immune-boosting properties. This ginger-carrot detox soup [2] is also high in digestion-relieving manganese.
Asparagus, Spinach, and Quinoa Soup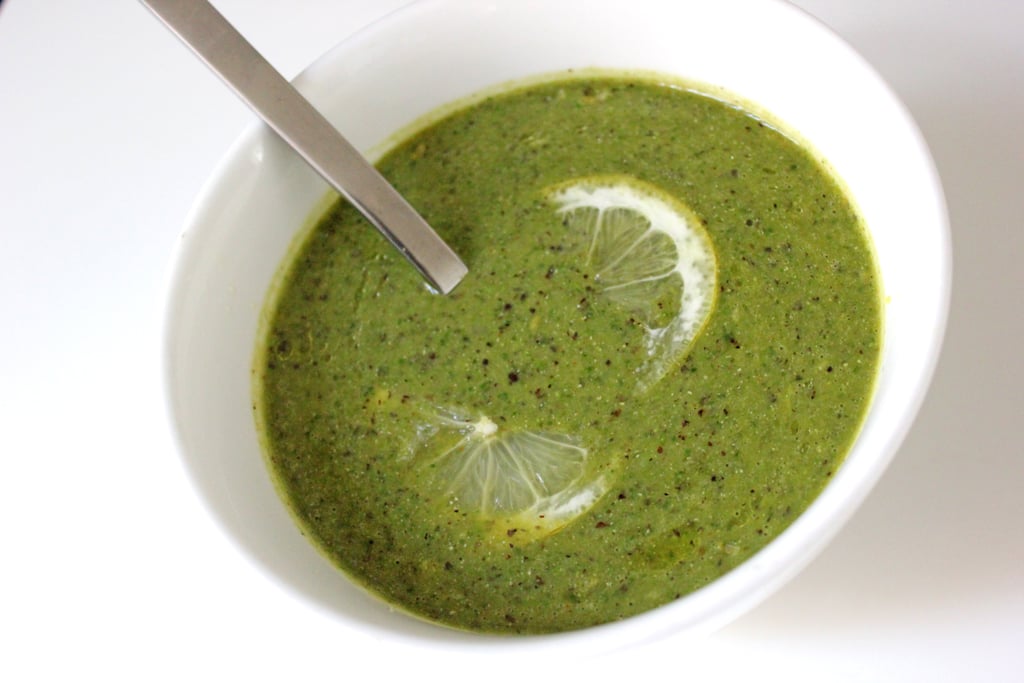 The superfood quinoa is great for keeping you full and also helping with digestion. Add it to your soup for a substantial but low-calorie lunch. Get the recipe for asparagus, spinach, and quinoa soup here [3].
Mustard and Collard Greens Soup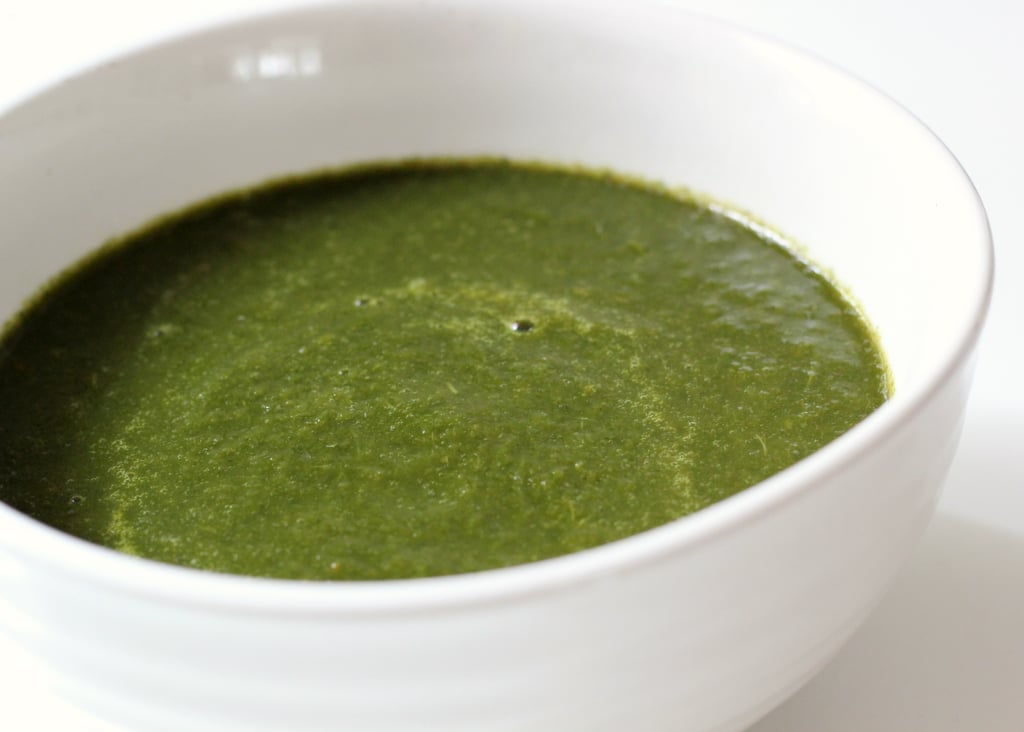 Both mustard and collard greens contain glucosinolates, which are responsible for flushing toxins from your body. Get double the detox with this mustard and collard greens soup [4].
Vegan Broccoli Soup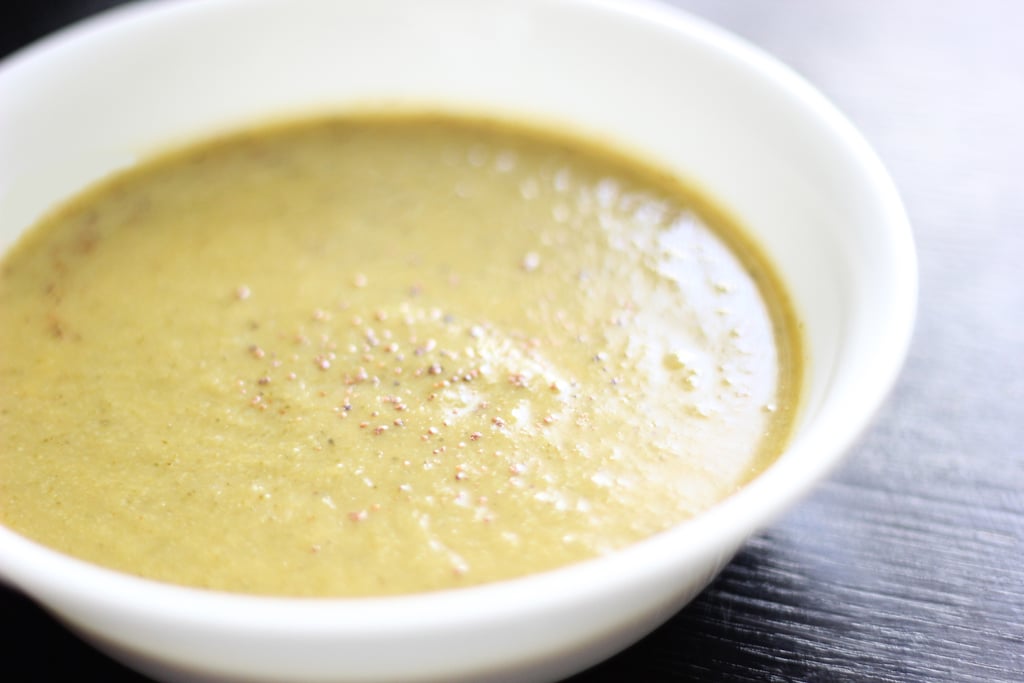 This dairy-free broccoli soup gets its creamy texture from rice milk and its detoxifying properties from its high fiber content. A dash of nutmeg and cayenne increases the fat-burning potential of this creamy vegan broccoli soup [5].
Asparagus Soup
For a no-frills green soup, try this basic creamless asparagus soup [6]. Made with asparagus, spinach, and a touch of olive oil, this detoxifying soup contains high amounts of vitamins A, C, and K. And since asparagus is a natural diuretic, you'll feel much better after this soup.
Watercress Soup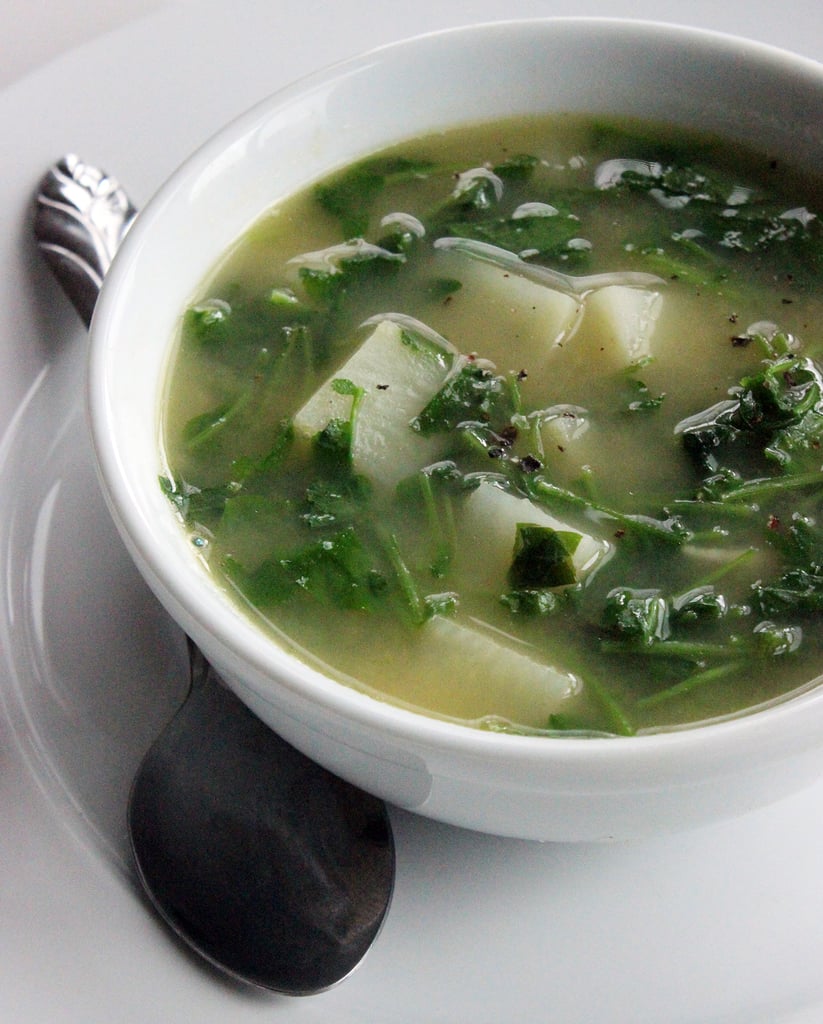 If you've overdone it on the pureed detox soups, try this quick watercress variety [7]. It's high in vitamins A and C as well as iron and fiber, and you'll appreciate the varied textures and flavors of this potato-filled soup.
Creamy Chard and Spinach Soup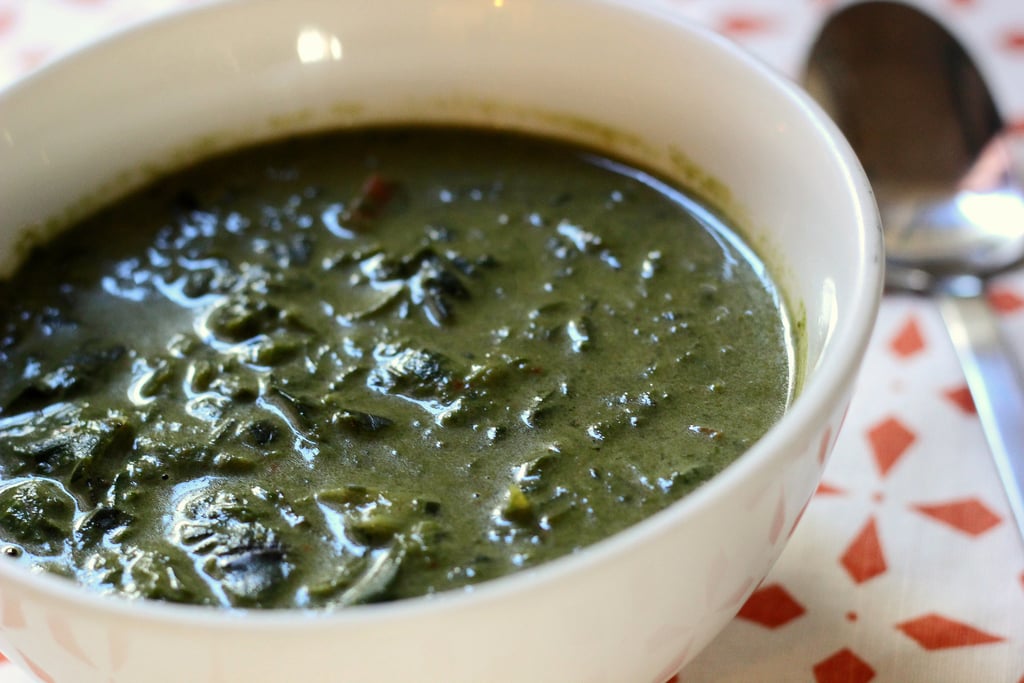 If your digestion needs a reset, opting for high-fiber, antioxidant-rich foods will help you feel better from the inside out. This creamy chard and spinach soup [8] is easy to make and full of belly-relieving nutrients like leafy greens, almond butter, and bell pepper to help soothe your stomach and shrink your belly.
Cucumber Mint Soup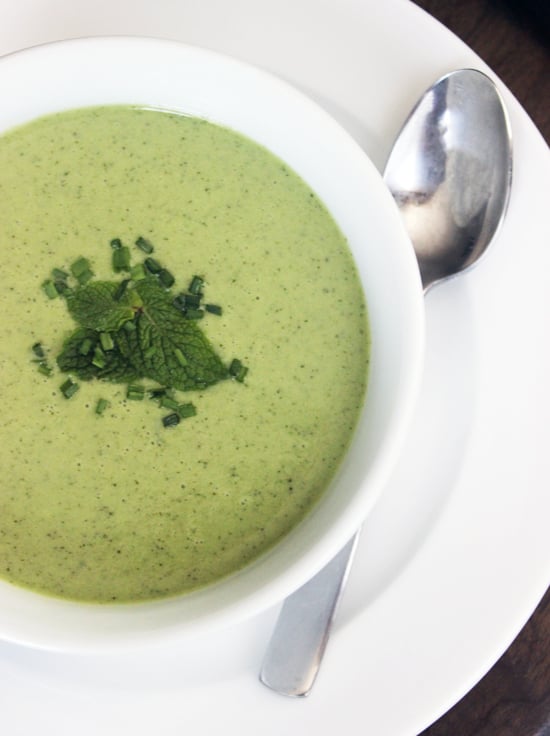 Cooling, low-calorie, and debloating, this yogurt cucumber mint soup [9] will help calm tummy troubles.
Winter Detox Soup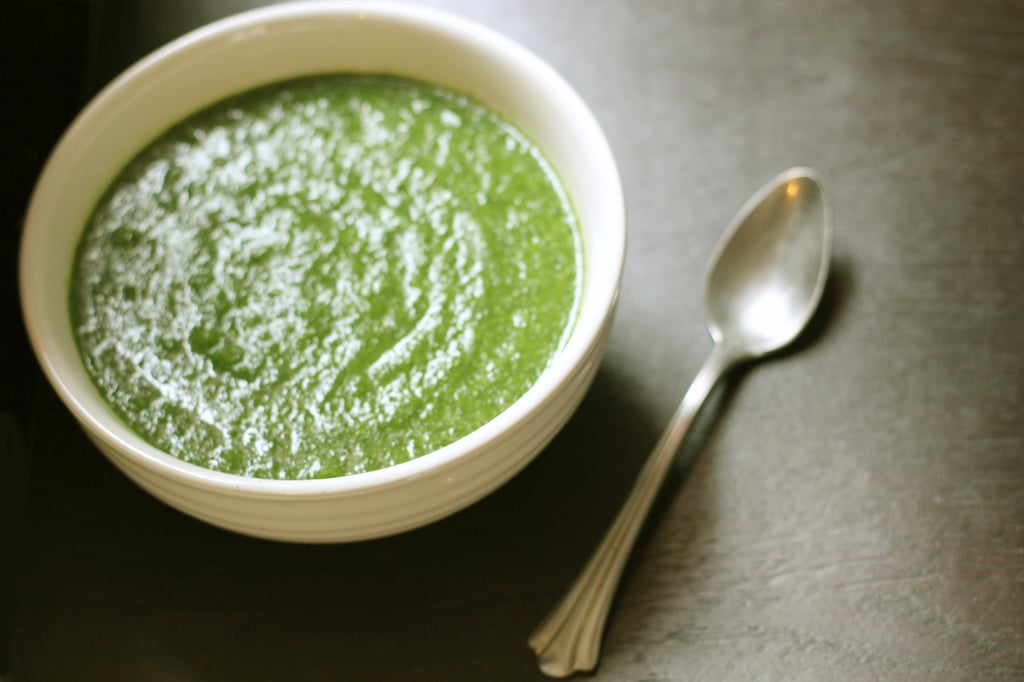 You'll be pleasantly surprised at the heft of a heaping bowl of this green Winter detox soup [10]. Kale, onion, sweet potato, turnip, and more all add detoxifying nutrients to your diet.