Dextoxifying Ginger Smoothie Recipe
A Reader Recipe: Detox Orange Ginger Smoothie
Like us on Facebook
Holiday indulgences got you down? FitSugar reader JuicyNoelle has a detox smoothie for you. She posted the recipe in our Healthy Recipe group.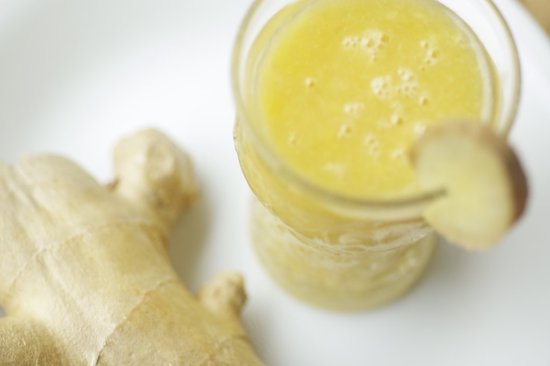 Are you looking for ways to embrace a little holiday detox? If so, don't forget to incorporate a piece of ginger. Ginger is believed to fire up your body's natural detoxification work. It also helps your body better absorb nutrients, and eliminate waste (cleansing divas believe excess waste equals excess weight). Toss a piece of fresh ginger into a stir-fry, a great salad dressing, or even a delicious smoothie.
Detox Orange Ginger Smoothie
Serving size: 1 (200 calories)
Ingredients
1 banana, peeled and frozen
1/4 inch ginger, peeled and minced
1/2 cup mango slices, frozen
1/4 cup orange juice
1/4 cup water
4–5 ice cubes
For more on this recipe, visit JuicyNoelle's blog, Green Lemonade. Upload your own recipes to our Healthy Recipe group, and we may feature yours on our homepage!