Do You Wear High Heels?
Like us on Facebook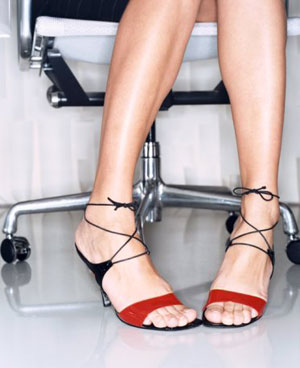 An outfit often isn't complete without a stunning pair of high heels. They're feminine, fun, and sexy, but the dazzle they add to your ensemble also comes with a price. High heels are linked to many health issues including shortened Achilles tendons and calf muscles, hammertoes, bunions, corns, ingrown toenails, posture issues, back and neck pain.
This doesn't stop me from donning a pair every so often, but heels are definitely not a regular thing for me. What about you?