Save space in your gym bag with these dual-action clothes that'll bring you from the mat to your coffee date without breaking a sweat — or at least they'll wick it away. These items are so cute, they'll become staples in your weekend wardrobe.
Vinyasa Scarf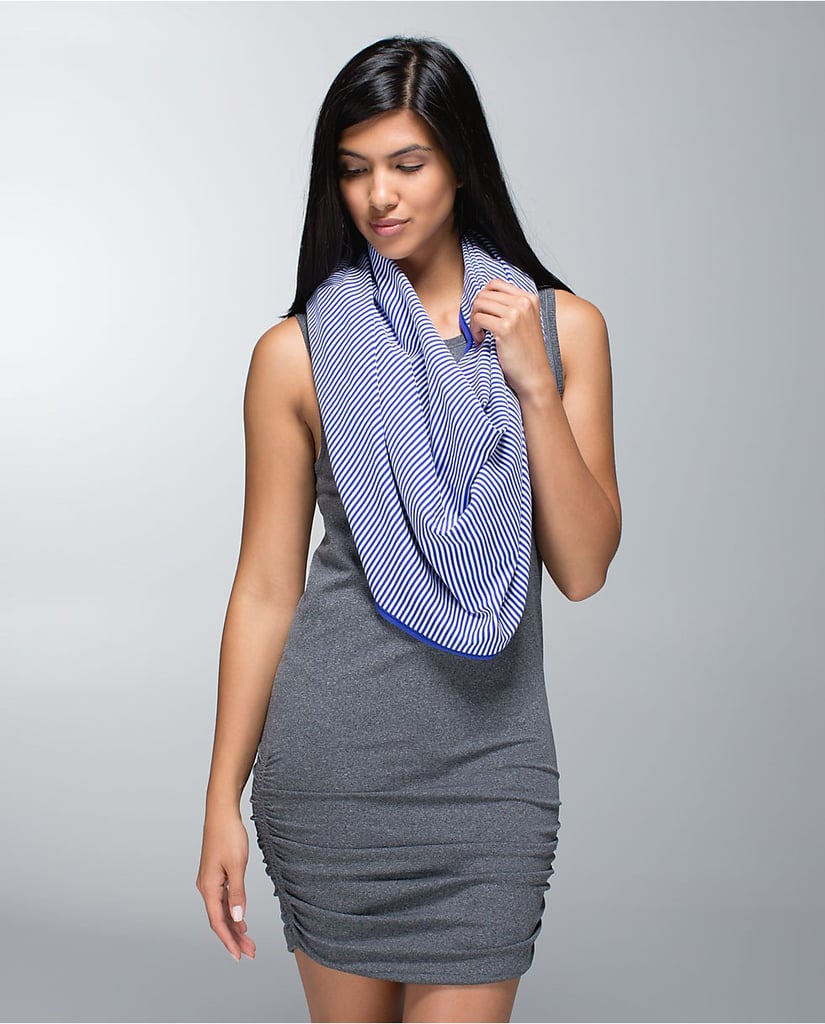 The Vinyasa Scarf by Lululemon [1] ($48) is a staple for any wardrobe. Perfect while you're cooling down from your workout, this scarf pulls together an outfit while wicking sweat away long after you exercise. Special feature: it doubles as a wrap.
Moving Comfort Flex Hoodie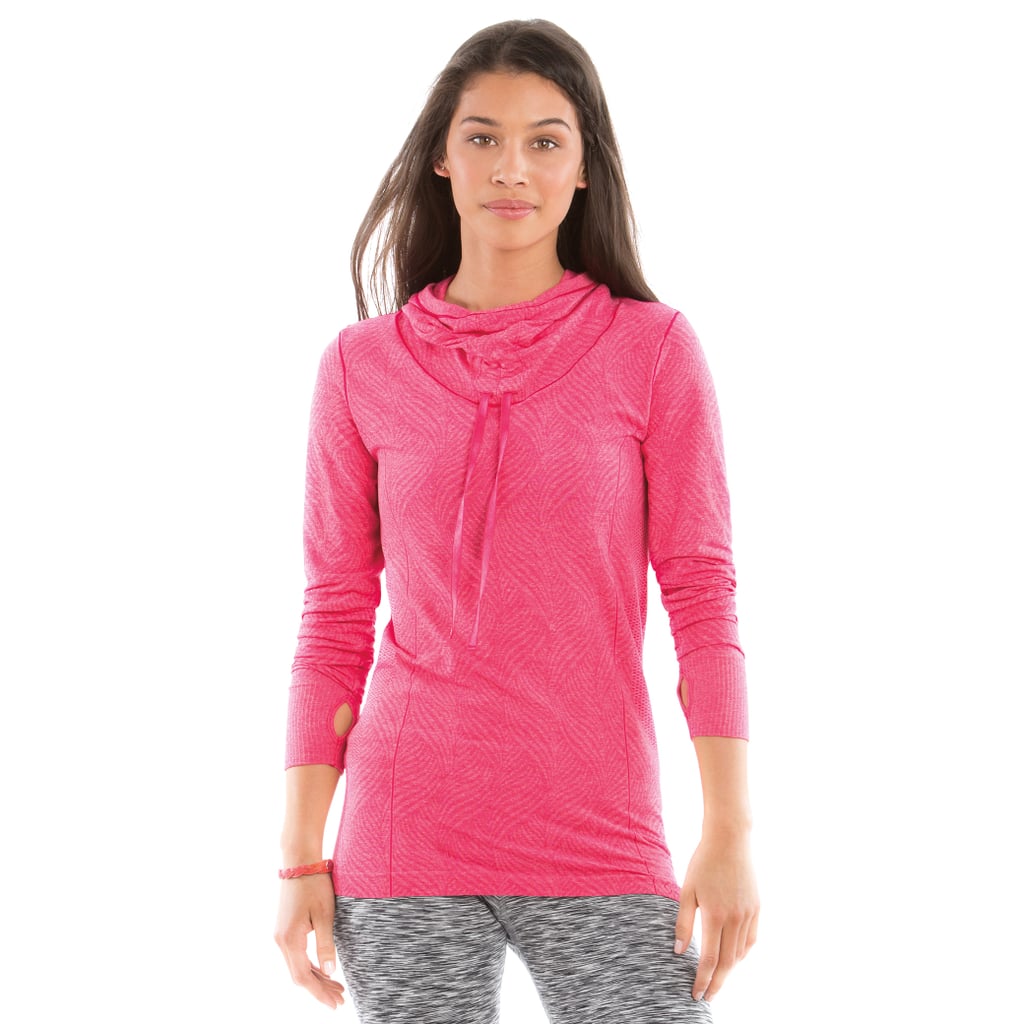 This Moving Comfort Flex Hoodie [2] ($65) is great as a light layer that's flattering both inside and outside the gym. The combination of the cowl neckline, functional thumb holes, and odor-resistant fabric makes it a winning piece. You'll wear it constantly!
So Low Fold-Over Frill Leggings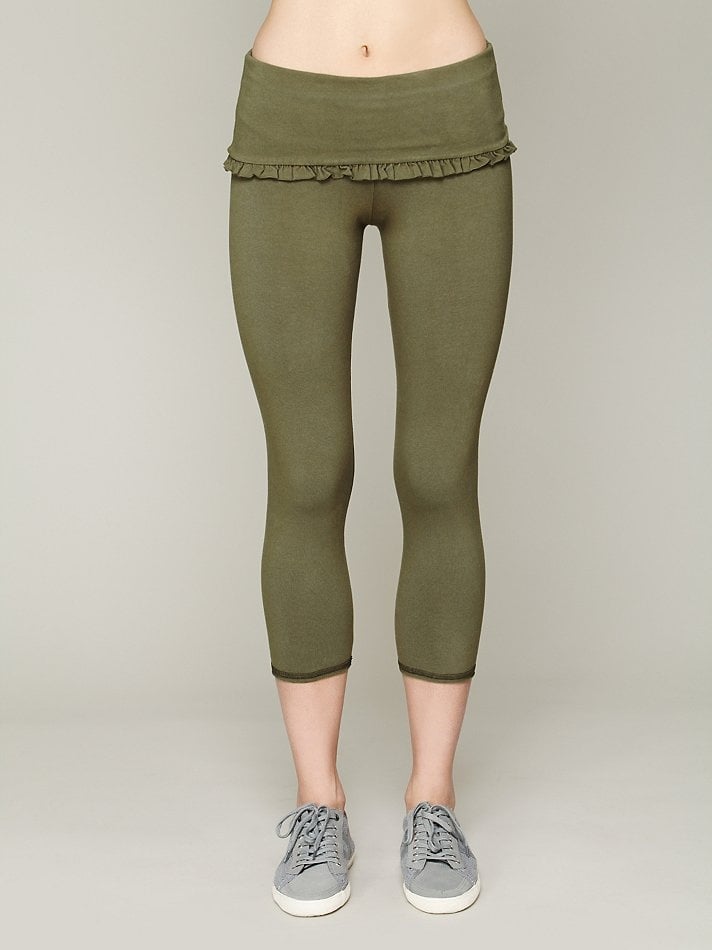 These So Low Fold-Over Frill Leggings [3] ($58) were designed for yoga, Pilates, and gym classes, but are just as much about fashion as they are function. Pair with a sleeveless blouse and strappy sandals for postgym chicness.
Prana Quinn Top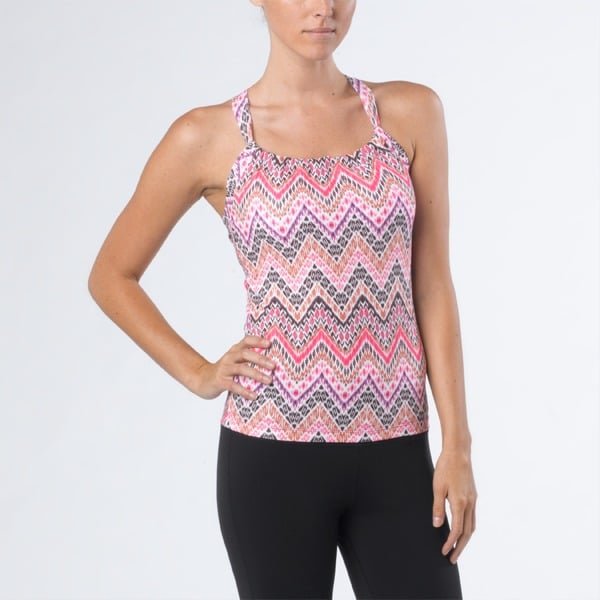 When it comes to wild prints and function, no one does yoga clothes better than Prana — and this Prana Quinn Top [4] ($55) is proof. This quick-dry top has a shelf bra to keep you supported when you run errands or meet up with friends before or after class.
Reebok ShapeWear Lux Legging
Great for the studio — perfect for the street. Reebok ShapeWear Lux Leggings [5] ($65) are the perfect dual leg wear. Take them from your first sun salutation to your latte and look good while doing it. You can't help but love that extra pop of neon running down the leg.
H&M Basic Yoga Layer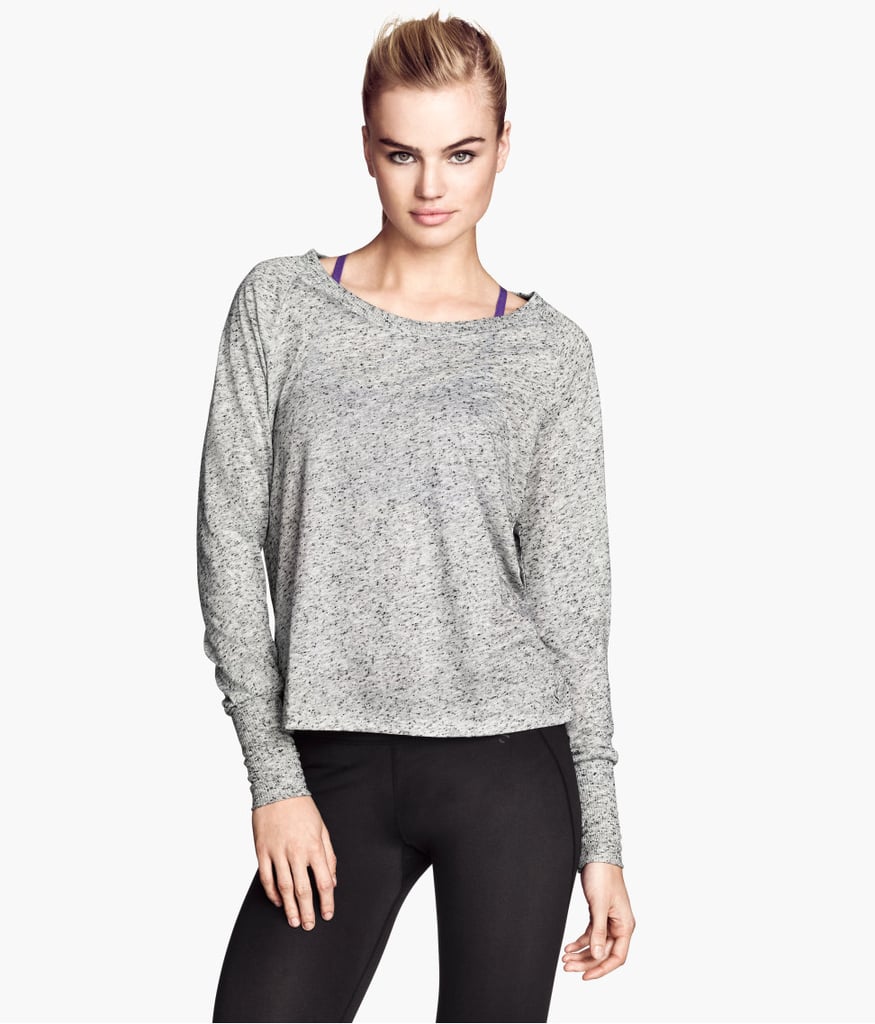 Throw this H&M Yoga Top [6] ($25) over your workout top to warm up. This soft fabric is cozy enough to add to your everyday style. Wear it over a tank, and dress it up with a pretty statement necklace like these new budget-friendly pieces [7] from Zara.
Lucy Runners High Top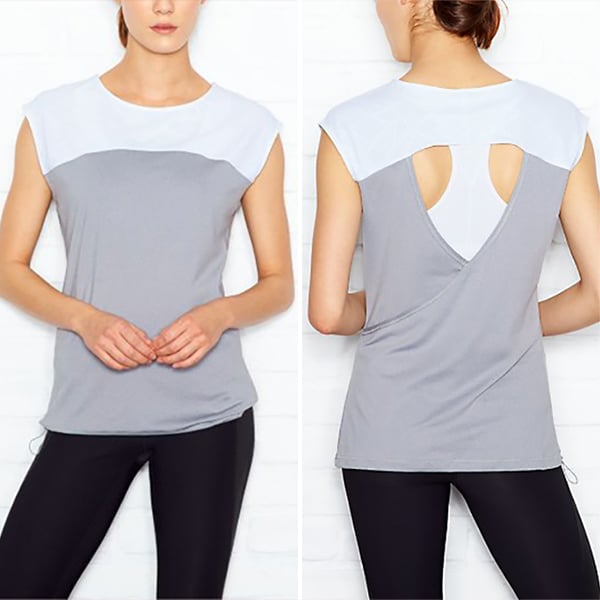 The lines of this Lucy Runners High Top [8] ($59) make it a unique and flattering option. Perfect for sunny days when you want to stay cool, this Lucy top has mesh ventilation across the shoulders and an open-back design that will turn heads on the street.
Adidas by Stella McCartney Running Jacket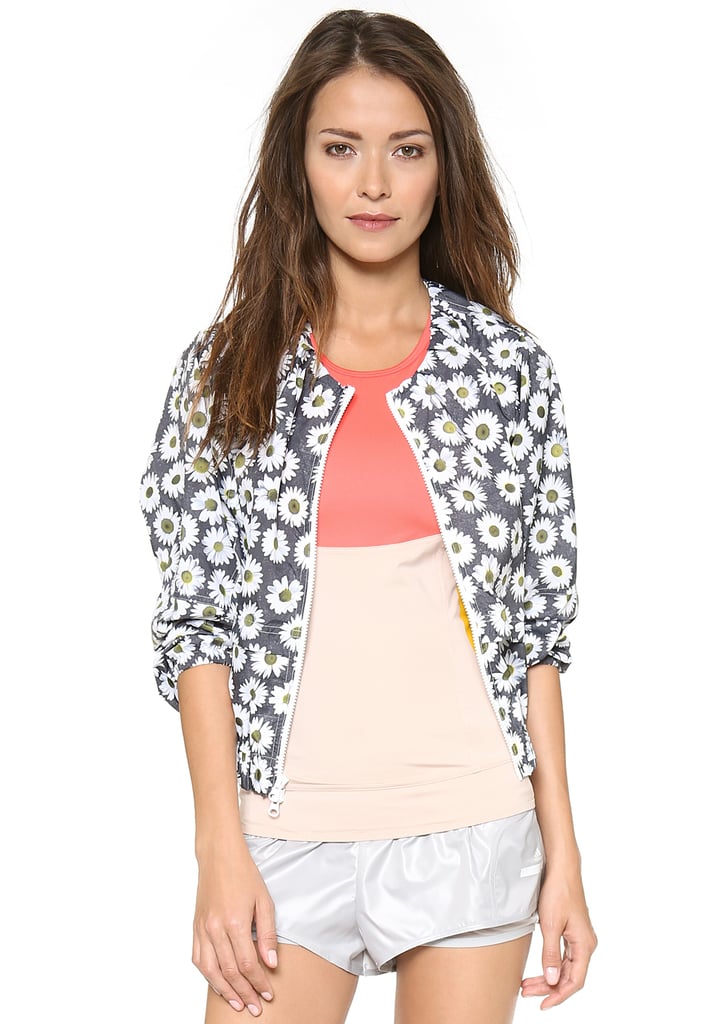 Everything about this Adidas by Stella McCartney Cropped Running Jacket [9] ($220) screams "Spring!" The graphic daisy print stands strong on its own in the style department, but the vented panels, mesh lining, and elastic cuffs make it a fashionable runner's dream piece.