Eat Off Smaller Plates to Help With Portion Control
Smarter Eats: Use Smaller Plates and Grab It to Go
Like us on Facebook
I grew up in a house where I was told to clean my plate. Not always a bad thing but it stuck with me for many years, even after serving sizes kept growing. I'm also a fast eater, something I've been working on, but I sometimes overeat before realizing I am full. A few things I've done to help kick my habits are using smaller plates and always taking food to go.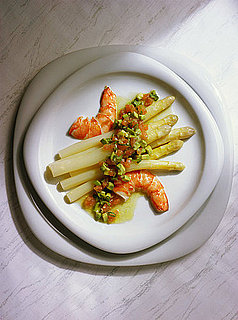 After inheriting some dishware from my grandmother I noticed that the dinner plates used during her era are much smaller than the ones we use today. I now use these dishes at home, which has reduced my portion size — yet I'm just as satisfied after every meal. Scientists confirmed that the brain takes visual cues when it comes to eating. If we see it, we somehow believe that we have to eat it and will end up feeling unsatiated even if we're physically full.
Portion sizes are out of control in restaurants. To remedy this I usually have half of my meal packed up to enjoy as lunch the next day. I don't go out of my way to starve myself, but it's always pretty obvious when you're given too much food at one sitting. If it's a restaurant I frequent a lot and know that the portion is going to be big, I ask my server ahead of time to make me a doggie bag before the plate even gets to my table.