Getting a better backside doesn't have to take hours on a treadmill incline. Just add these three classic moves to your daily routine for a little lift every day. They can be done almost anywhere, require no equipment, and are a few of the most effective ways to lift and sculpt those glute muscles. Learn how to do the moves below, then get going for your best butt ever.
Source: Thinkstock / haveseen [1]
Jump Squats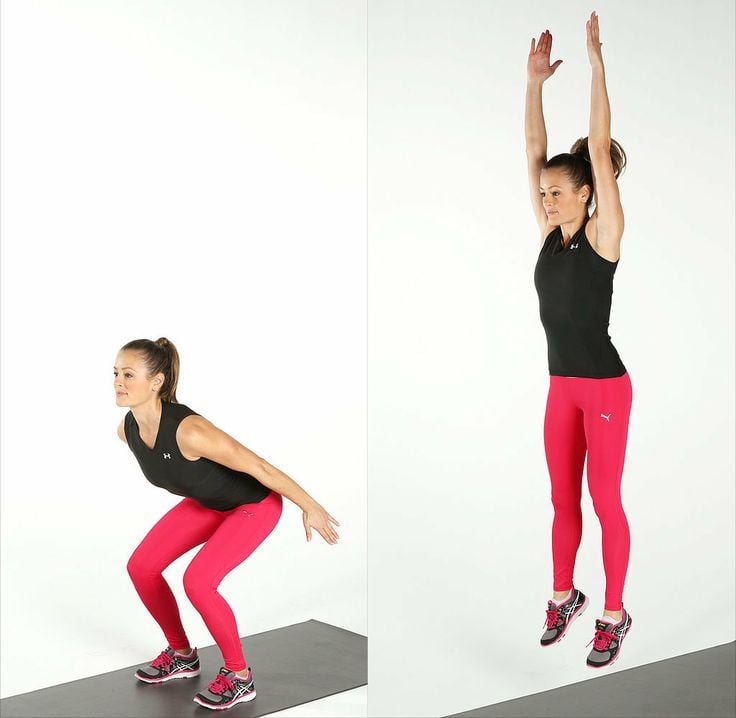 The squat is one of the best ways to work and lift your butt. If you want an even more effective move, add some jumps to the mix. Fergie [2]'s trainer, Shaun Dreisbach, says the singer has a "love-hate relationship" with the jump squat. "Hates to do it, loves the results," he tells Glamour [3].
Adding a jump to your squat lifts your butt muscles even more, while also adding a cardio component to the mix. For an even better lift, try to drop your squat lower on your last rep [4] and hold for 10 to 30 seconds.
Begin in an athletic stance with feet shoulder-width apart and arms bent with hands at chest level. Bend knees and come into a full squat.
Jump up as explosively as you can, reaching for the ceiling.
When you land, lower back into the squat position to complete one rep.
Do three sets of 12 reps.
Walking Lunge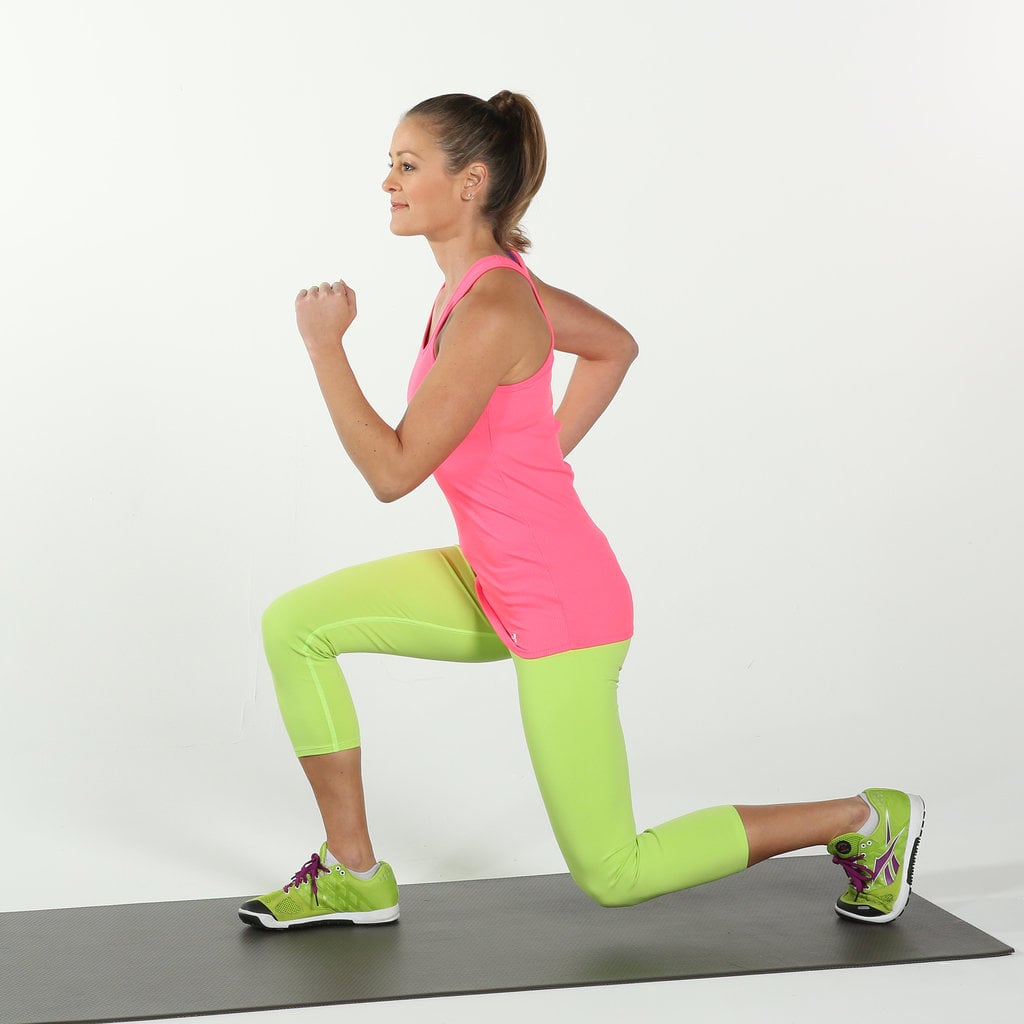 All types of lunges are great for working your backside, but trainer Jennifer Pattee, owner of Basic Training, is partial to a specific move: the walking lunge. "It's a great way for women to tone the butt, to get that kind of shelf butt," she explains [5]. "Normally you can't really spot reduce and it's hard to really tone specific muscle groups, but that one works."
This exercise also tones your thighs, so consider it a must-do for shorts season. Remember to keep your weight in your heel as you come down into a lunge, and lift your toes up as you're stepping back up from a lunge in order to make the move more effective. For a full-body move, hold dumbbells.
Stand upright, feet together.
Take a controlled step forward with your right leg, curling the dumbbells to your shoulders and keeping your elbows close to the body.
Lower hips toward the floor and bend both knees (almost at 90-degree angles). The back knee should come close but never touch the ground. Your front knee should be directly over the ankle and the back knee should be pointing down toward the floor.
Push off with your left foot and bring it forward to starting position, lowering the dumbbells to your side. This completes one rep.
Next step forward and repeat with the left leg as your front leg.
Do two to three sets of 15 reps. As you repeat each move you will be walking forward, so you'll need a little bit of space for this move (just turn around and retrace your steps if you run out of room).
Donkey Kick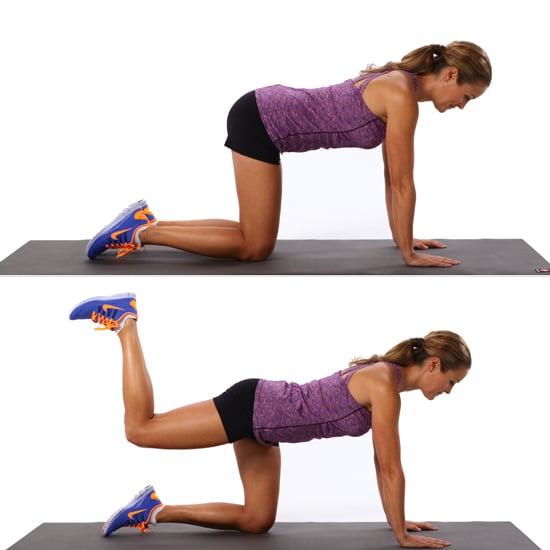 Celebrity trainer Valerie Waters, who's trained everyone from Jennifer Garner [6] to Kate Beckinsale [7], recommends the donkey kick [8] to help isolate glute muscles without "bulking up" the rest of the leg. Even better, this move, done on all fours, is great for beginners. In between sets of donkey kicks, add a round of fire hydrant side kicks [9] to the mix to give your butt even more of a lift.
Start on all fours, with your hands directly under your shoulders and your knees directly under your hips.
Keep your right knee at a 90-degree angle as you slowly raise your leg behind you until your thigh is almost parallel to the floor. Pulse your flexed foot toward the ceiling by squeezing your glutes. Your back should remain perfectly still in a neutral spine; don't arch it. The motion should be small and controlled with the muscle doing the work and not momentum.
Return to start position to complete one rep. Do 20 on each side, two to three times.