Fig Honey Yogurt Smoothie Recipe
Dessert For Breakfast: Fig Honey Yogurt Smoothie
Like us on Facebook
Now's the time to enjoy the unique texture and flavor of fresh figs. While they taste amazing on their own, figs are a great, sweet addition to everything from the main course to dessert. This fig honey yogurt smoothie blends dessert-like flavors into a creamy quick meal that satisfies taste buds. At 358 calories and 12 grams of protein, it's a smarter option when it's time to satisfy your sweet tooth. If you're in the mood for a decadent-seeming treat that reminds you of a milk shake — without all the calories — then give it a try.
Read on for the recipe.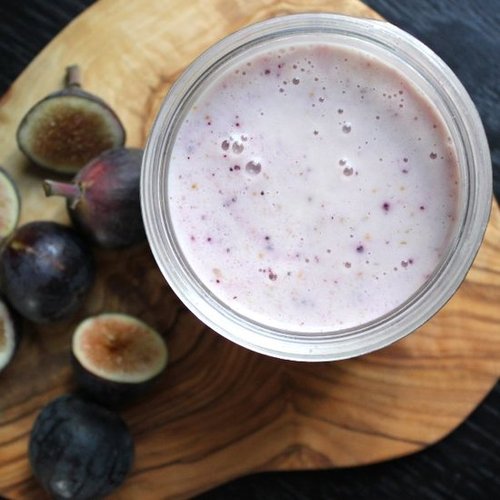 From Leta Shy, FitSugar
Fig Honey Yogurt Smoothie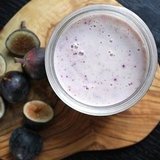 Ingredients
1/2 cup unsweetened almond milk or unsweetened vanilla almond milk
1/2 cup nonfat Greek yogurt
1 to 2 scoops of ice
4 fresh figs, stems removed and cut in half
1/2 banana
1 date, pitted
1 tablespoon honey
1 teaspoon fresh lemon juice
Dash of cinnamon
Directions
Add almond milk, yogurt, ice, figs, and banana to a blender, and blend for about 20 to 30 seconds.
Add date, honey, lemon juice, and cinnamon, and blend again until fully combined. Serve immediately.
Makes one large 20-ounce serving (or two 10-ounce servings).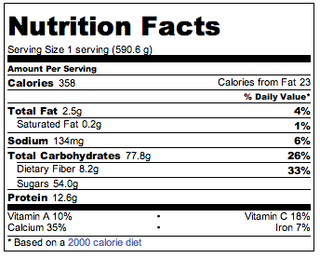 Information
Category

Drinks, Smoothies