Welcome to our Flat-Belly Challenge: 21 days of workouts, belly-blasting tips, and fat-burning recipes to help you feel slimmer and more confident all Summer. Day 18's challenge is a challenging no-equipment workout followed by a protein-rich post-workout meal.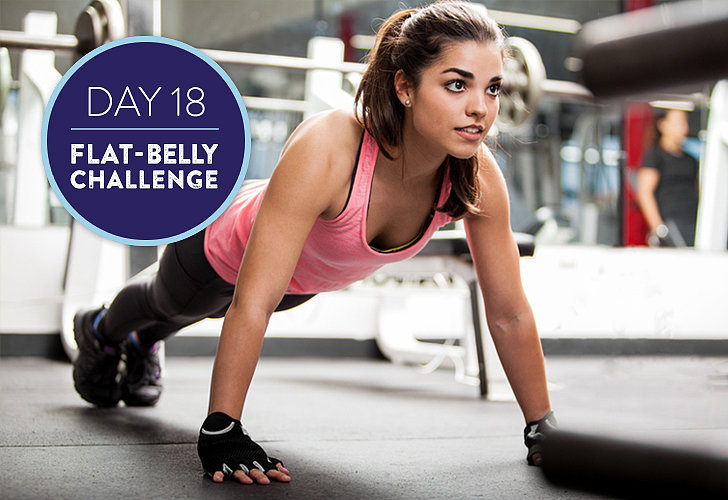 Source:
Shutterstock
No Equipment, No Excuses
Who needs a gym? With this bodyweight workout, you can tone your entire body anywhere. Our no-equipment workout will get your heart rate up while building metabolism-boosting muscle and whittling your middle. Just print this poster, and get your sweat on anytime you want!

A Quick Protein-Rich Dish
Photo: Lizzie Fuhr
After a tough strength-training session like this bodyweight workout, protein is necessary to help your body recover. And that protein-packed meal needs to come together quickly, before your hunger overwhelms you. This delicious panko-crusted fish dinner takes less than 20 minutes from prep to plating, but the best part is one serving offers more than 36 grams of protein, which can help the body burn more fat!