Gluten-Free French Toast Recipe
A Reader Recipe: Baked Coconut French Toast
Like us on Facebook
Need a sweet but healthy treat to start off your weekend? This baked coconut cream French toast that reader be-healthful posted in the Healthy Recipe community group may be just what you need. And it can be made to suit gluten-free diets!
See the recipe when you
.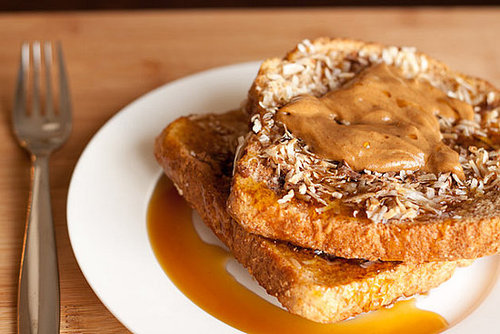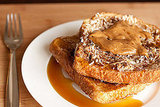 Ingredients
* 2 whole eggs
* 1/4 cup light coconut milk
* 1/2 tsp ground cinnamon + more for sprinkling
* pinch ground stevia leaf
* 2 slices of bread – I used Udi's gluten-free bread
* 1/4 cup unsweetened shredded coconut
Directions
The coconut topping adds crunch to this creamy French toast delight! Best of all, it's ready in under 15 minutes.
Preheat oven to 350F and line a cookie sheet with parchment paper or a silicon baking mat. Set aside.
In a shallow dish combine eggs, coconut milk, cinnamon, and stevia. Whip with a fork until fully combined.
Dunk 1 slice of bread in the mixture, place on the prepared cookie sheet, top with half of the shredded coconut and sprinkle with cinnamon. Repeat for the second slice.
Place in the oven for 10 minutes or until egg has set.
Remove from oven and serve with toppings.
Makes 2 slices of French toast or 2 servings.

Nutrition stats [1 slice]: calories 249; fat 16g; carbohydrates 20g; dietary fiber 3.4g; sugars 6.5g; protein 11g
Information
Category

Breakfast/Brunch, French Toast
Got a similarly delicious recipe? Head on over to the Healthy Recipe community group and share one of your own.