Veggie burgers and corn on the cob aren't the only things on the barbecue menu for vegetarians. Follow these tips for making you a pro at grilling veggies [1], and get inspired by these creative recipes featuring those delicious grillables.
Source: Thinkstock [2]
Colorful Skewers
Slice veggies, poke them onto reusable metal skewers, and you can eat straight off the stick.
Source: Instagram user donnadoesdurham [3]
Beets and Sweet Tatos
Skip the chips or fries, and make these beet and sweet potato slices directly on the grill.
Source: Instagram user cheri_keating [4]
Grilled Veggie Salad
Throw grilled veggies like peppers and radishes in spinach salad with cooked quinoa.
Source: Instagram user mzbean_if_ur_hungry [5]
Grilled Veggies Over Hummus
Make your own or buy a container, spread hummus on the bottom of a dish, and layer with grilled veggies. Serve with POPSUGAR Food's homemade grilled flatbread [6] for an appetizer or main dish.
Source: Instagram user magicwafflesberlin [7]
Grilled Pepper Burger
Save calories on your veggie burger by placing your grilled patty between two slices of grilled peppers instead of a bun.
Source: Instagram user keels1484 [8]
Grilled Pizza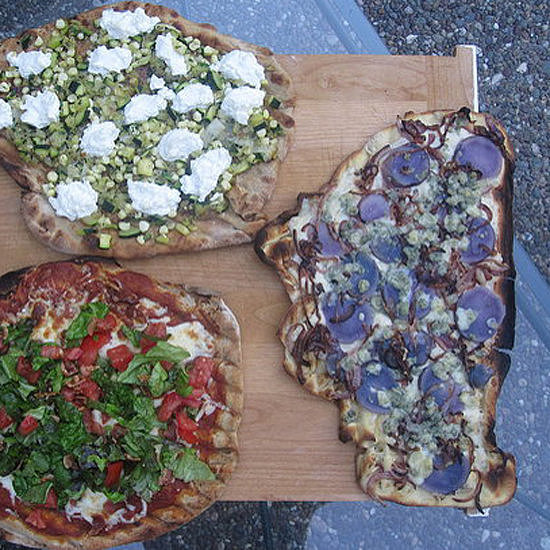 Lay some veggies like peppers, asparagus, and sliced eggplant on the grill, and use for grilled pizza [9] — you can even cook the dough right on the grill.
Source: POPSUGAR Food [10]
Grilled Veggie Sandwich
Spread a little pesto on your bun, layer as many grilled veggies as you can, top with fresh lettuce and tomato, and bite into that!
Source: Instagram user mythyhuynh [11]
Corn and Black Bean Salsa
After making this grilled cilantro-lime corn on the cob [12], slice the hot kernels into a bowl with tomato, black beans, avocado, onions, fresh cilantro, and lime juice. Serve with chips, or use in grilled burritos.
Source: Instagram user feedhealthnutrition [13]
Grilled Veggies on a Burger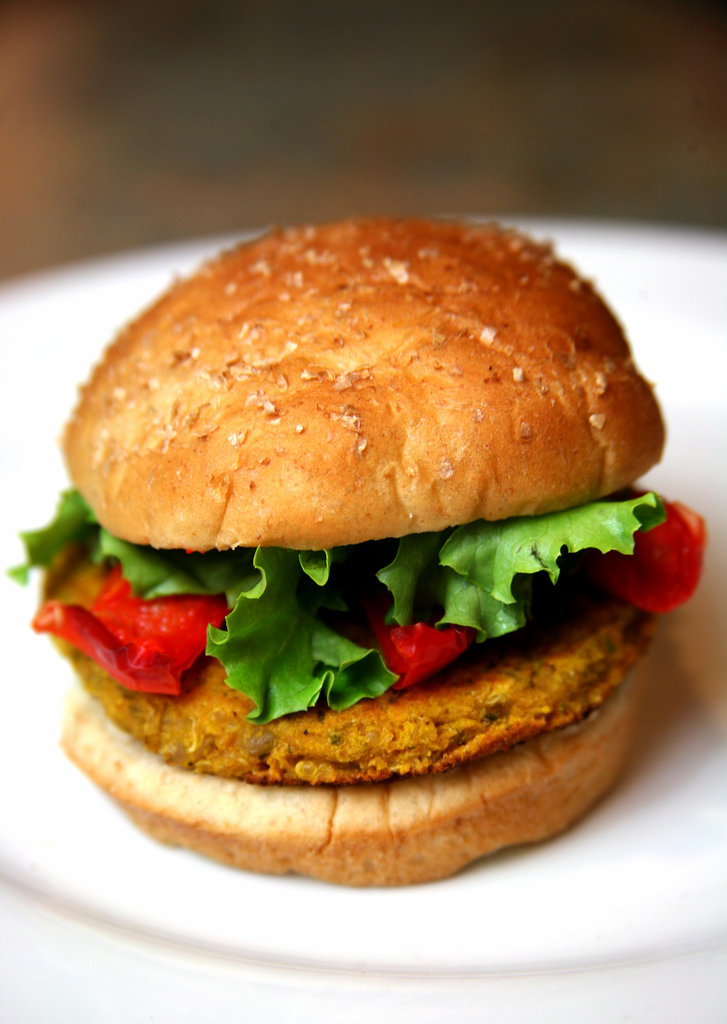 Add tons of juicy flavor without tons of calories by topping your veggie burger patty (homemade [14] or store-bought) with roasted red peppers.
Photo: Jenny Sugar
Grilled Portobellos
Tender and juicy, grill portobello mushrooms and top with grilled veggies and a sprinkling of goat cheese.
Source: Instagram user gheidt [15]
Pasta Salad With Grilled Veggies
Grill up some mushrooms, broccoli, beets, zucchini, and carrots, and toss with cooked pasta and Italian salad dressing for a filling, Summer-inspired meal.
Source: Instagram user liapearson [16]
Grilled Fava Beans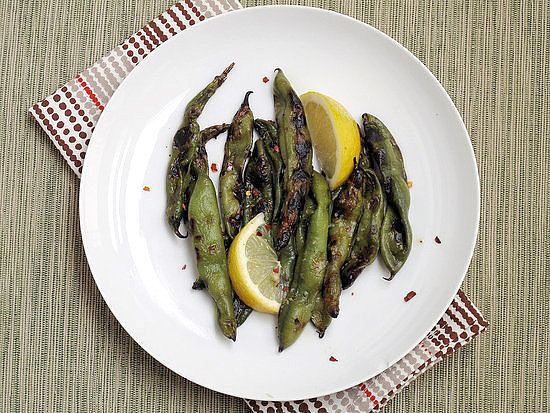 Seasoned with chile, lemon, and salt, these grilled fava beans [17] are a delicious source of plant-powered protein.
Photo: Susannah Chen
Veggie Tacos With Grilled Guacamole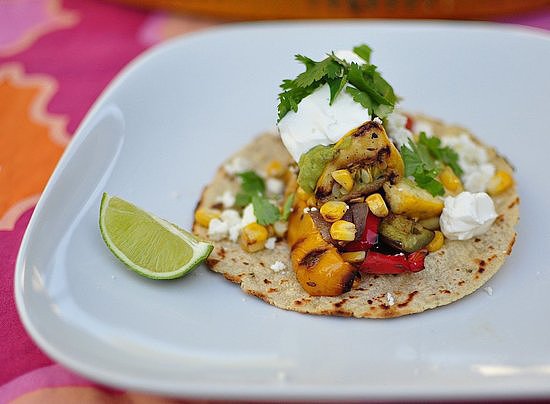 Fresh and full of bold flavor, roasting the ingredients for this homemade guacamole [18] makes these tacos even tastier.
Photo: Lauren Hendrickson
Grilled Caesar Salad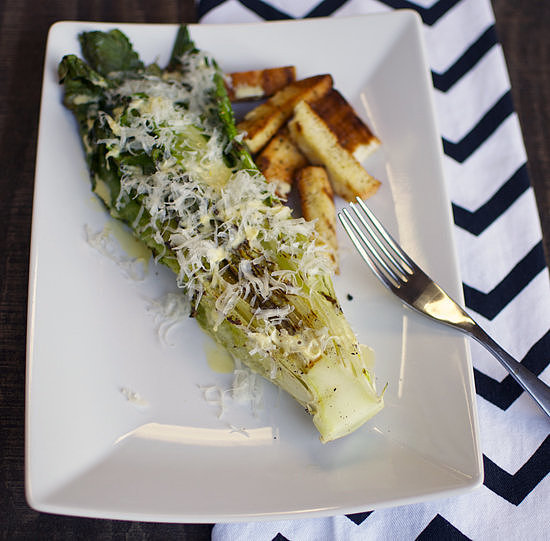 The charred flavor of grilled romaine lettuce in this creatively grilled salad [19] is irresistible with a creamy caesar salad dressing. Just leave out the grilled anchovies if you're not into them.
Photo: Lauren Hendrickson