Guess the Calorie Count of These Popular Bar Snacks
Like us on Facebook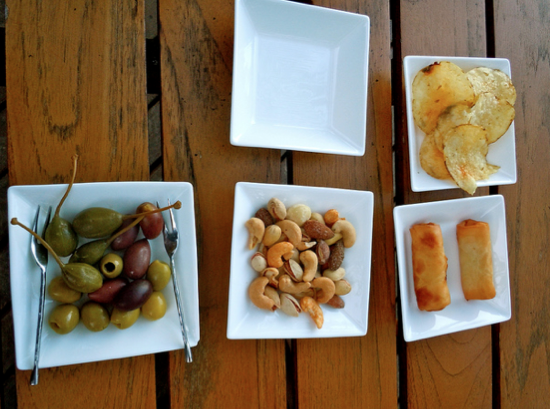 Fancy hotels have the best lobby bars: big comfy seats, a bartender that's dressed for success, a creative cocktail list, and best of all — the snacks! The nicer the hotel, the better the snacks, so for every drink I down, I'm liable to eat an entire bowl of nuts, pretzels, olives, or trail mix. But how dangerous are those delicious snacks that taste scrumptious with our mojito? If a Long Island iced tea has about 780 calories and you enjoy some snacks with your drink, things can quickly turn from happy hour to calorie hour! Take this quiz to see how well you know the calorie count of these popular bar snacks.
Source: Flickr User Sarah_Ackerman
Guess the Calorie Count of These Popular Bar Snacks
A serving of this tasty snack can cost you 150 calories. It is. . .