ADVERTISEMENT ( more slides)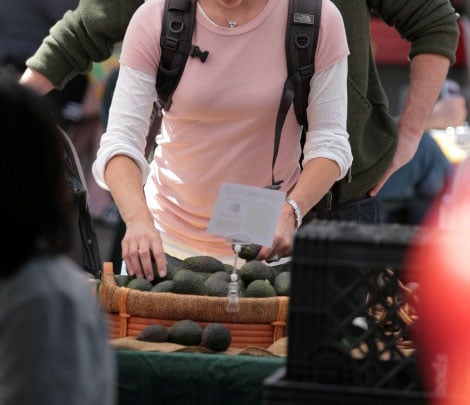 Guess which mom is out shopping in the local farmer's market with her family?

It's adorable Violet's mom Jennifer Garner. I've gotta say, seeing her buying local (and organic, I'm sure) produce at the farmer's market just adds to the million and one reasons why I love her.