The Health Benefits of Turmeric
Why You Should Be Adding Turmeric to Your Meals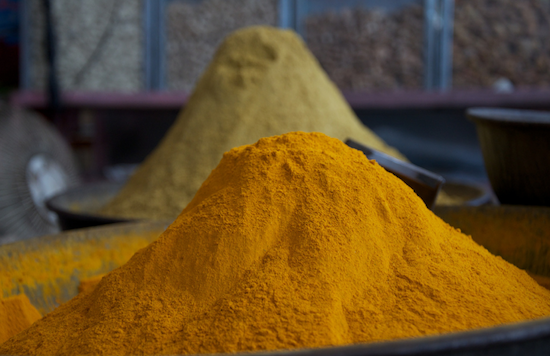 Did you know that it's the powerful Indian spice turmeric that gives curry dishes that nice bold yellow hue? Turmeric not only adds to the aesthetic of Indian dishes, but it is also a powerful healing aid. The active ingredient in turmeric, curcumin, works in a very similar way to non-steroidal anti-inflammatory drugs. For thousands of years, people in China and India have been using the spice to treat inflammatory ailments and as an antiseptic for cuts and burns, both in Ayurvedic and Traditional Chinese Medicine. Today, people continue to use this spice to reduce inflammation and accelerate muscle repair after heavy exercise.

To keep learning about turmeric's medicinal attributes and to find out what everyday dishes you can easily add turmeric to, just read more.

The curcumin in turmeric is not only an anti-inflammatory wonder spice, but it is also filled with antioxidants that will help protect your cells from free radical damage. Other benefits include:
Promotes healthy blood and liver functions
Supports the immune system against stress
Promotes healthy skin
Helps maintain healthy cholesterol levels
Helps keep your blood healthy and detoxifies the liver
Digestive aid
This bitter and earthy flavored spice can be added to many foods. Here's a delicious cauliflower with turmeric recipe that is quick and easy to make. You can also use it to season meats (instead of salt and pepper), to spice up any egg or lentil dishes, or sprinkled on sautéed apples for dessert. You can even make your own turmeric tea if you're feeling really ambitious! Cooking tip: turmeric will stain anything it gets in contact with — including your counter and/or hands, so be sure to wash thoroughly if you have any spills.
Source: Flickr User ciamabue