Chickpeas seem to be everywhere lately — and for good reason: they're high in protein, fiber, folate, and zinc. And in a small study, chickpeas have also been shown to aid in weight loss [1]. We love how versatile they are: whether roasted on their own, tossed in a salad, or even used in dessert, chickpeas seem to make every recipe better! See a few of our favorite uses here.
Photo: Nicole Perry
Spicy, Mexican-Inspired Roasted Chickpeas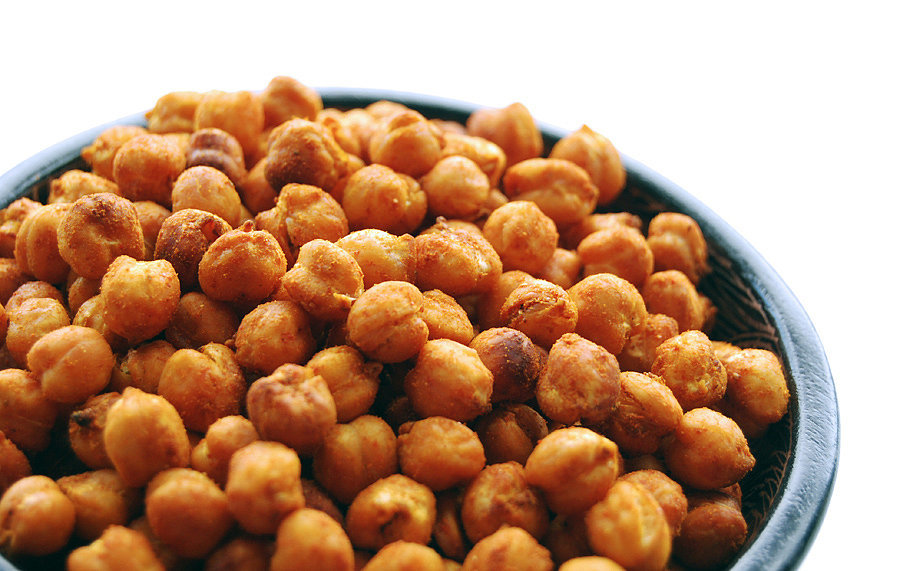 These spicy roasted chickpeas [2] are full of heat and crunch. Like baked kale chips [3], roasted chickpeas are a great way to satisfy a chip craving — minus all that fat — and you get all the nutritional benefits of chickpeas.
Source: Flicker user Liliana Fuchs [4]
Spiced Carrot Soup With Roasted Chickpeas and Tahini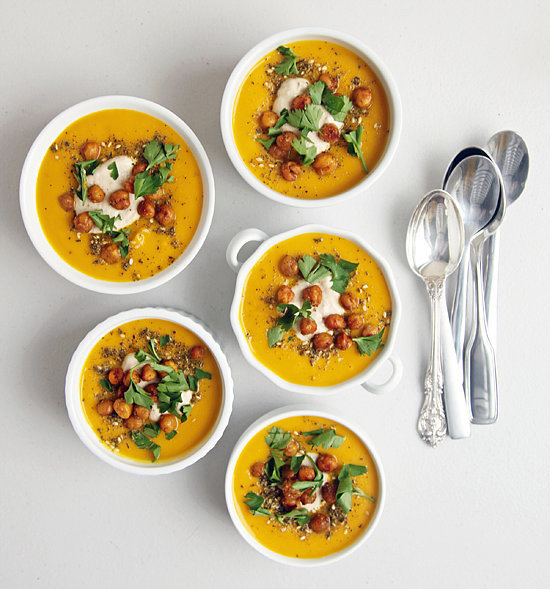 This Middle Eastern spiced carrot soup [5] is creamy without using cream and is garnished with perfectly spiced chickpeas. It's a meal that feels decadent while still remaining light.
Photo: Nicole Perry
Roasted Tomato, Turkey, and Chickpea Curry
With its madras curry powder and yogurt topping, roasted tomato, turkey, and chickpea curry [6] is a restaurant-quality riff on the Indian favorite known as chana masala. The turkey can easily be omitted for vegetarians; just be sure to also swap out the chicken broth for veggie stock.
Source: Every Day With Rachael Ray [7]
Zucchini Chickpea Tomato Curry
From the popular cookbook Eat, Drink, & Be Vegan, author Dreena Burton's zucchini chickpea tomato curry [8] is full of flavor. Pair it with brown rice and a crusty slice of toast for dipping.
Photo: Lizzie Fuhr
Roasted Honey Cinnamon Chickpeas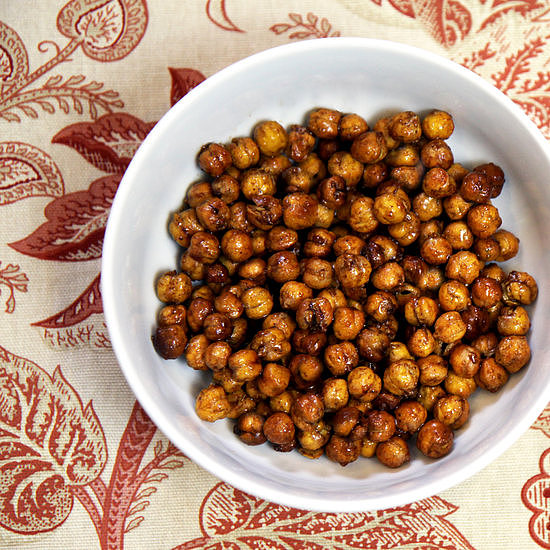 If you're craving something sweet that won't doom your diet, then try these roasted honey chickpeas [9]. High in protein and fiber, chickpeas offer a satisfying crunch when roasted and will leave you with a boost of energy.
Photo: Jenny Sugar
Chocolate Chickpea Protein Cookies
No one will ever know that you snuck in a dose of nutrition when they try these chocolate chickpea protein cookies [10]. The chickpeas give the recipe a major dose of protein and fiber, but all they'll taste is chocolate deliciousness.
Source: POPSUGAR user For the Love of Fiber [11]
Chickpea Salad With Apples and Pecans
For a vegetarian take on tuna salad, whip up this chickpea salad [12]. The pecans and apple pieces give this dish a crisp, fresh feeling. Try serving it with crackers or crudités as dip.
Photo: Jaime Young
Spicy Chickpea Barley and Quinoa Veggie Burger
Our spicy chickpea burgers [13] are a cinch to make. Just whip up the mixture, and heat up the patties. You can also freeze them to heat up later: wrap each patty (make sure they've cooled) individually, and store in the freezer. You'll never buy premade veggie patties again.
Photo: Jenny Sugar
Chickpea Cookie Dough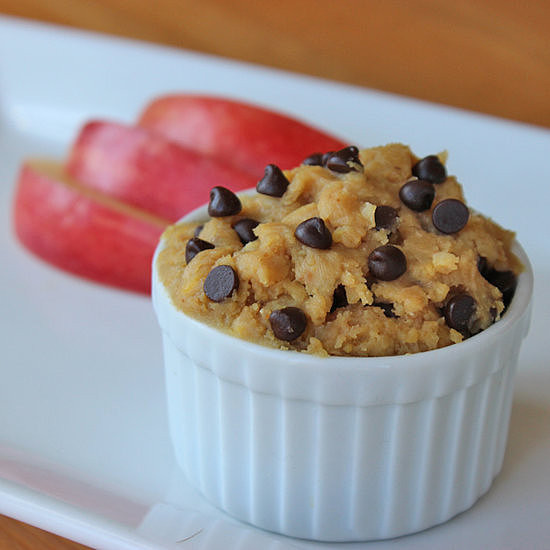 Vegan and gluten-free, this sweet chickpea dip [14] is an excellent source of fiber and protein. It makes one sweet, healthy snack that tastes just like cookie dough!
Photo: Lizzie Fuhr
Mediterranean-Spiced Chickpeas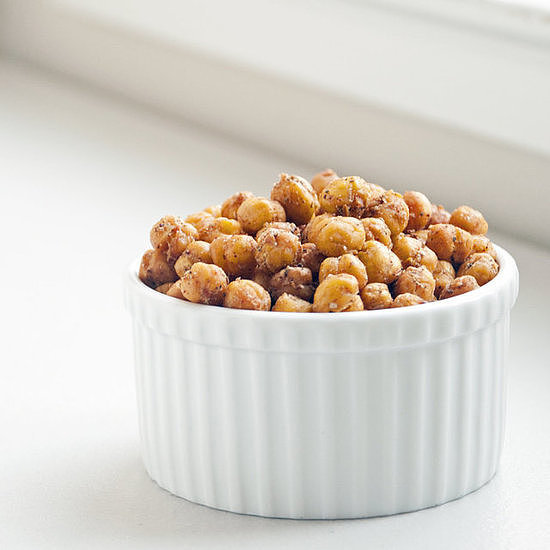 These za'atar- and cumin-spiced roasted chickpeas [15] make an excellent snack or garnish for soups and salads. They also require minimal effort to make!
Photo: Nicole Perry