It's no wonder that chili is a Super Bowl staple: this one-pot meal is easy to cook, serve, and clean up. And there's a chili for just about anyone because of all the recipe variations. Planning on a game-day celebration? Make one of these 10 healthy chili recipes to keep guests full throughout the day.
Source: Thinkstock [1]
Tofu Chili With Black Beans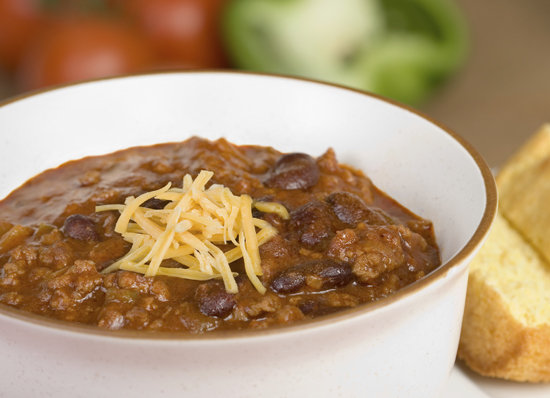 Don't leave vegetarians out of the festivities. This tofu chili recipe [2] still retains the smoky flavors of chili, but the absence of meat makes it low in both fat and calories but still high in protein.
Source: Nasoya [3]
Vegan Pumpkin Chili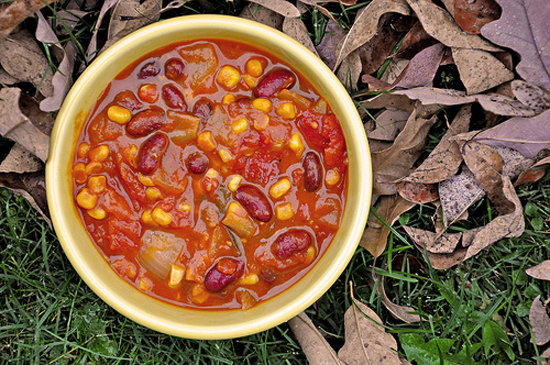 'Tis the pumpkin season! Filling and full of protein, (never) homemaker's pumpkin chili recipe [4] is so rich and smoky, it will have guests wondering if it's really vegan.
Source: (Never) Homemaker [5]
Pulled-Turkey Chipotle Chili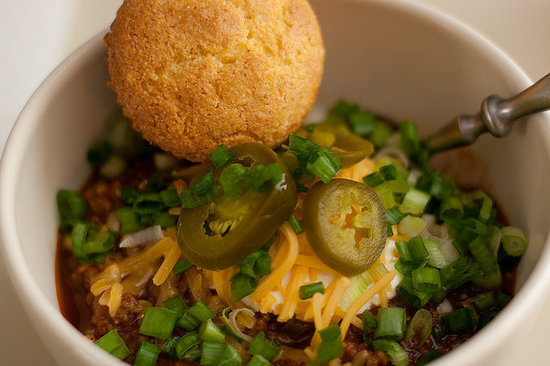 Full of fiber, this filling recipe for pulled-turkey chipotle chili [6] gets a little flavor boost in the form of dark beer.
Source: OnSugar user For the Love of Fiber [7]
Crock-Pot Chili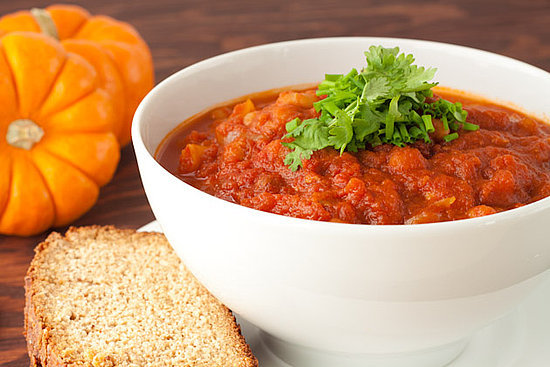 If the idea of being in charge of the chili makes you anxious, try this recipe for Crock-Pot chili [8]. All you need to do is toss in the ingredients, give it four hours, and it's chili time!
Chicken Chili With Black Beans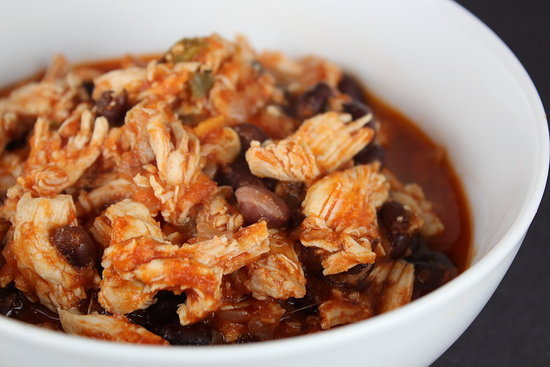 The next time you cook chili, save on calories and fat by using chicken instead of beef. Chicken chili with black beans [9] is low in calories but off the charts when it comes to protein.
Source: OnSugar user GenYFoodie [10]
Vegan Squash and Quinoa Chili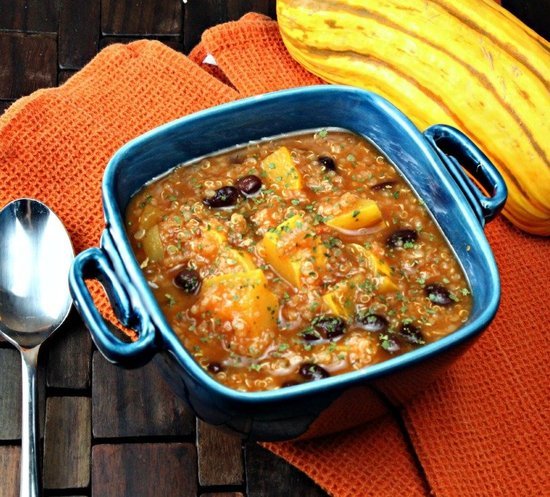 Get creative by making a seasonal vegan squash and quinoa chili [11]. No red meat to weigh you down in this recipe!
Source: OnSugar user GenYFoodie [12]
Simple Weeknight Chili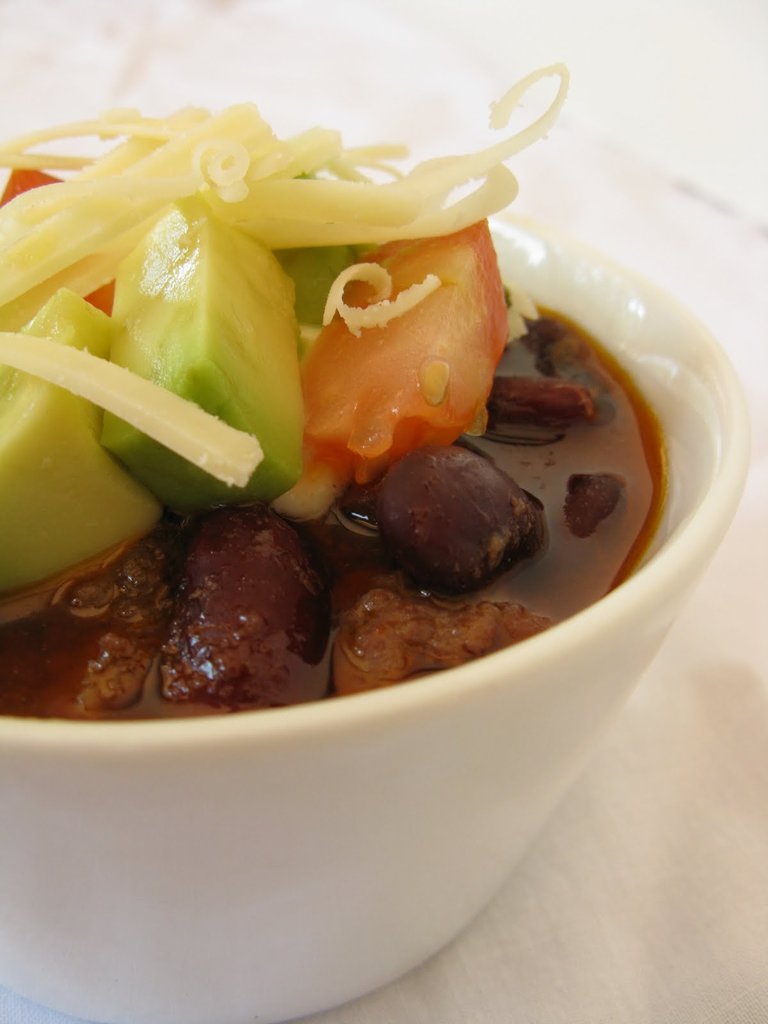 It may be called a simple weeknight chili [13], but this recipe is perfect for Super Bowl Sunday. If you're pressed for time, make it in advance to store in the freezer until the big day.
Source: OnSugar user delorganic [14]
Healthy Chili Verde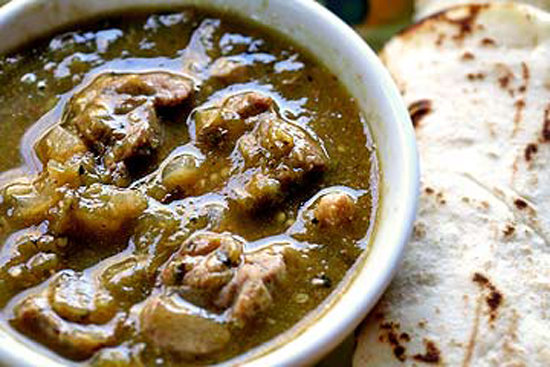 Don't forget how good green chili can be! This recipe for a healthy chili verde [15] spices things up with jalapeño, Anaheim chiles, and tomatillos.
Source: OnSugar user bettyesque [16]
Sweet Potato and Turkey Chili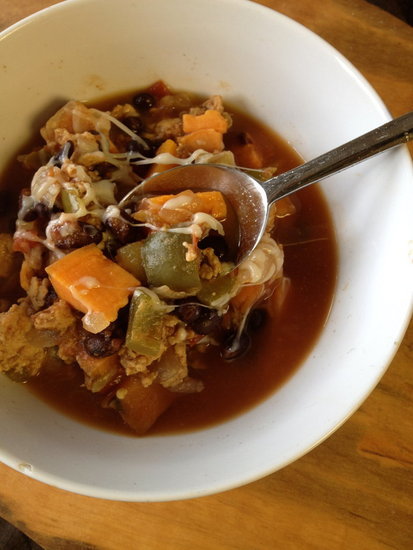 Take a little edge off the spice with this sweet potato and turkey chili [17]. The recipe is a perfect balance of smoky and sweet.
Source: OnSugar user LindsayTarquinio [18]
Vegetarian Ancho Chili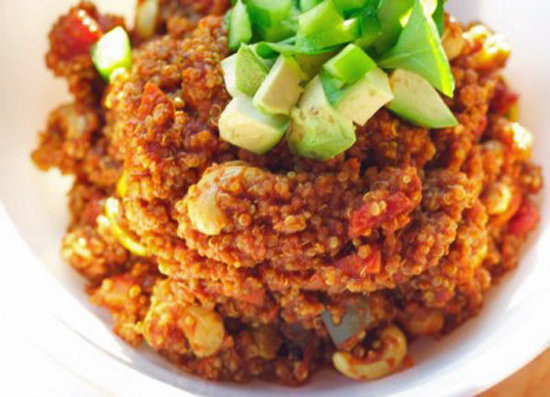 It may look like ground beef, but this vegetarian ancho chili [19] gets its protein fix from quinoa.
Source: OnSugar user JuicyNoelle [20]