Healthy and Delicious Spinach and Fruit Smoothie Recipe
Healthy Recipe: A Smoothie Fit For Popeye
Like us on Facebook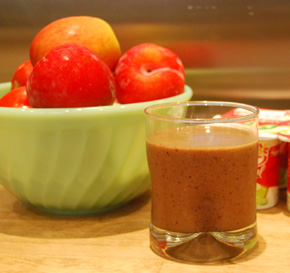 When I don't have the time to sit down and eat a well-balanced breakfast in the morning, which happens all too often, I whip up a quick spinach and fruit smoothie that gives me energy, fills my belly, and fuels my tank with all the right foods. The spinach may sound strange, but the other ingredients mask the flavor. Before I can get into the carpool line, I've already sucked down fresh veggies, yogurt, and fruit

to boot

. And better yet? So have my kids.

Wanna check out my delish spinach smoothie and the nutritional value?

Original Recipe
My Popeye Smoothie
Ingredients
Handful of fresh spinach
1 cup vanilla lowfat yogurt
1/2 cup cranberry juice
3 strawberries (fresh or frozen)
10 blueberries (fresh or frozen)
1 banana (fresh or frozen)
A few cubes of ice
Directions
Pour the cranberry juice and yogurt into the blender. Add the spinach and pulse until it has blended into small pieces. Add the strawberries, blueberries, and bananas to the mix. When everything is whipped into a smoothie texture, add a few chunks of ice and blend on high.
* Add flax to the mix for added nutritional value
Information
Category

Drinks, Smoothies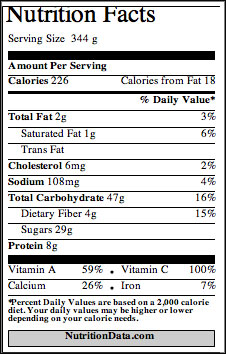 This recipe yields two eight-ounce servings, which is perfect for yourself and the mister or little ones around the house. If there's nobody to share it with, you can pour the remaining portion in an ice cube tray and simply toss the cubes back into the blender for an even easier go-round the second time. If you want to lower the sugar content, use a sugar-free fruit juice and a less sugary Greek yogurt.