It's National Doughnut Day! And what better way to celebrate than with some healthy recipes of this favorite dunkable treat? Whether you're vegan, gluten-free, or not into sugar, there's a doughnut recipe in here for you!
Vegan Pecan-Pumpkin Glazed Doughnuts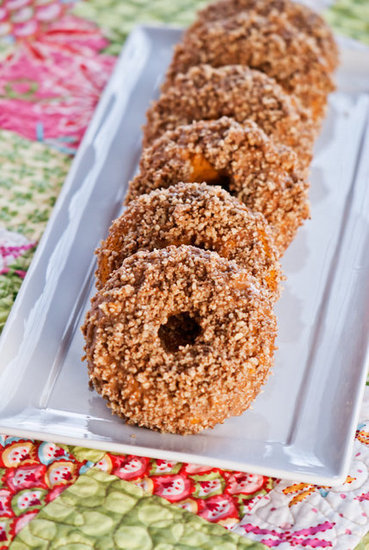 The pecan crumble on these vegan pumpkin-glazed doughnuts [1] adds a tasty crunch to an already good treat.
Source: Purely Twins [2]
Chai-Spice Doughnuts With Sugar-Free Almond Frosting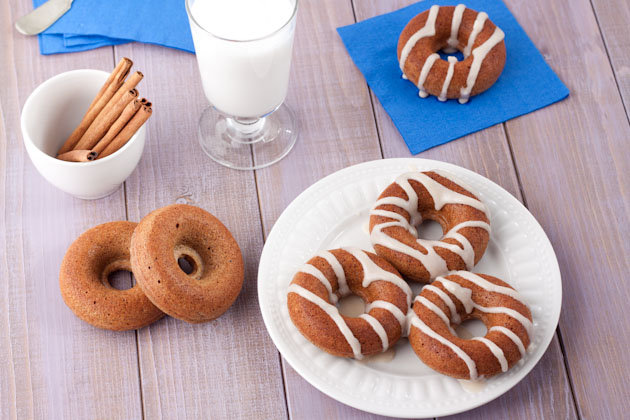 Gluten-, dairy-, sugar-, and grain-free, these chai-spice doughnuts [3] are great for those on restrictive diets.
Source: Healthful Pursuit [4]
Gluten-Free Chocolate Doughnuts With Berry Frosting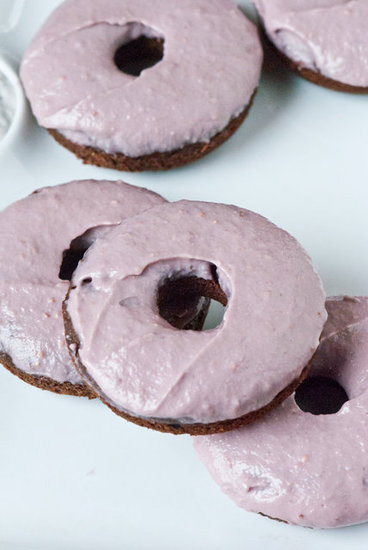 Finally, chocolate for breakfast! A batch of chocolate raspberry donuts [5] makes almost any morning bearable.
Source: Puerly Twins [6]
Gluten-Free Apple Cider Doughnuts
These gluten-free apple cider doughnuts [7] get their sweetness from rich molasses and cinnamon.
Source: POPSUGAR user AllieNic [8]
Glazed Chocolate Doughnuts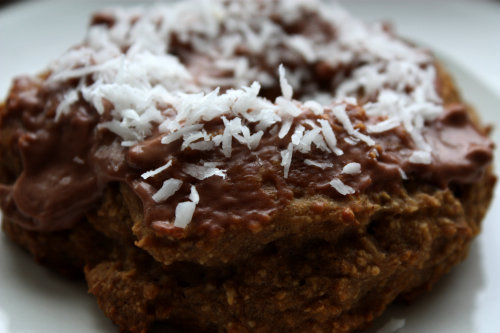 Satisfy a sweet tooth with this recipe for glazed chocolate doughnuts [9]. They're made with oat flour and unsweetened applesauce, so now we know there really is such a thing as a healthy doughnut!
Source: Live Well 360 [10]
Mini Vegan Vanilla Doughnuts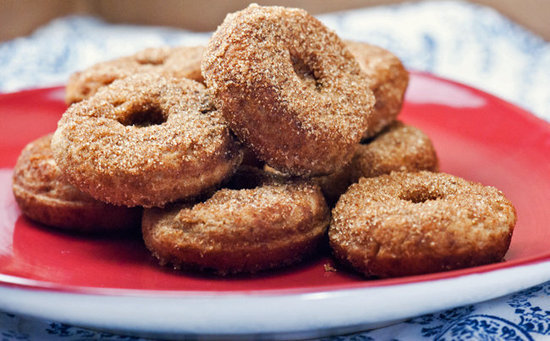 Bust out your mini doughnut pan for a batch of vegan, gluten-free vanilla doughnuts [11].
Source: Purely Twins [12]
Baked Apple Doughnuts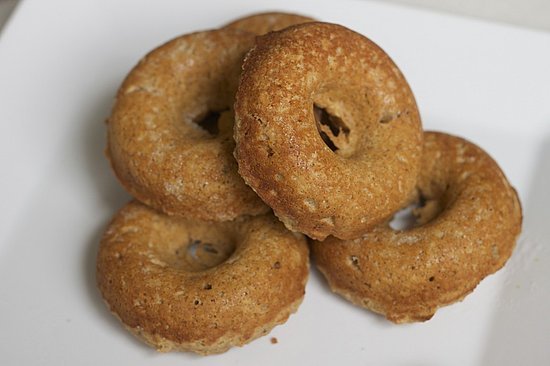 Who needs frilly toppings with a doughnut this good? It's perfect dunking material for a tall glass of milk or cup of coffee, so whip up a batch of baked apple doughnuts [13] this weekend.
Want even more healthy recipe options? Check out these kid-friendly doughnut recipes [14]!
Source: POPSUGAR user CookingErin [15]