Looking to lighten things up a little for your upcoming Cinco de Mayo celebrations? The fun and festive holiday is on its way, but all the food can get a little overwhelming. If you're planning a big bash or you want healthier versions of calorie-laden favorites, tempt your taste buds with these 20 recipes.
Mini Mexican Pizzas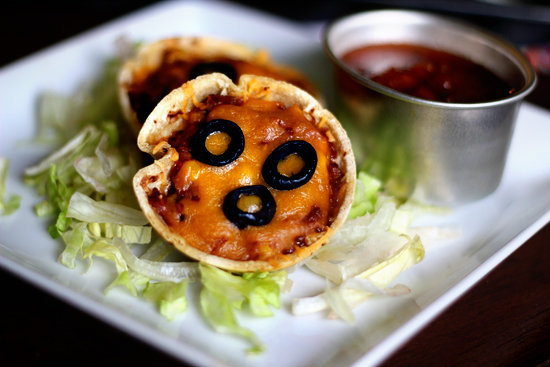 I love that this reader knows just how crave-worthy one of those Taco Bell Mexican pizzas can be and translated those delicious flavors and textures into these cute little mini Mexican pizzas [1].
Source: POPSUGAR user dashingdish [2]
Vegan Tortilla Pie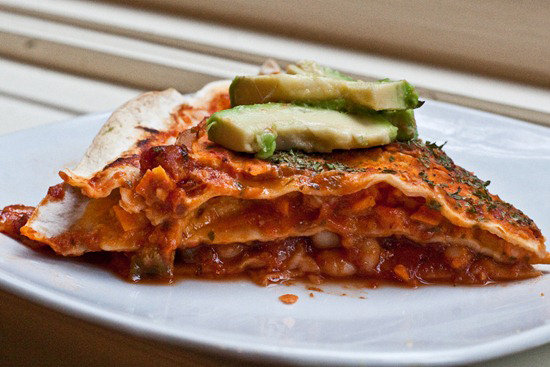 Another dairy- and meat-free savory Mexican treat comes in the form of this vegan tortilla pie [3] from Oh She Glows. I would love to dig into a big piece of that.
Source: Oh She Glows [4]
Mexican Chicken Stew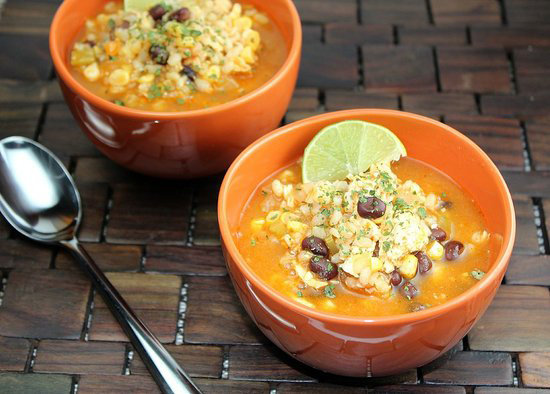 Lean chicken breast, fresh corn, black beans, and brown rice combine for a lower-sodium version of a typically salt-heavy Mexican chicken stew [5].
Source: POPSUGAR user Dara8182 [6]
Guacamole Cups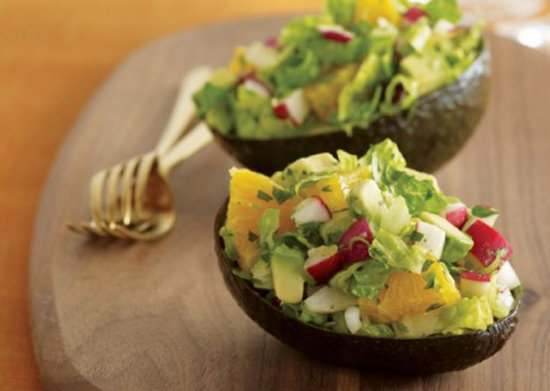 I know I could spent hours chowing down a big bowl of guacamole with tasty tortilla chips, but sometimes all I'm really jonesing for is the freshness of the dip. Reinvented guacamole cups [7] from Vegetarian Times would make for a beautiful appetizer or delicious side dish.
Source: Vegetarian Times [8]
Chipotle Citrus Tacos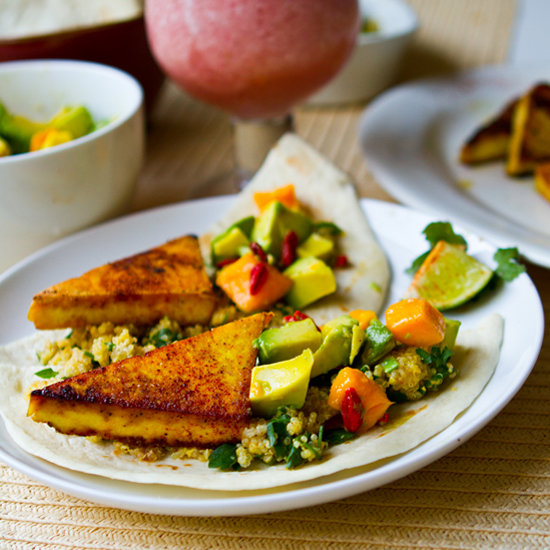 Instead of building heavy tacos smothered in cheese, sour cream, and refried beans, try these vegan chipotle citrus superfood tacos [9]. Meatless, fruit-filled, and with superfood power to boot, these tacos bring a whole different colorful vibe to this quintessential Mexican dish.
Source: Healthy. Happy. Life. [10]
Vegetarian Taco Salad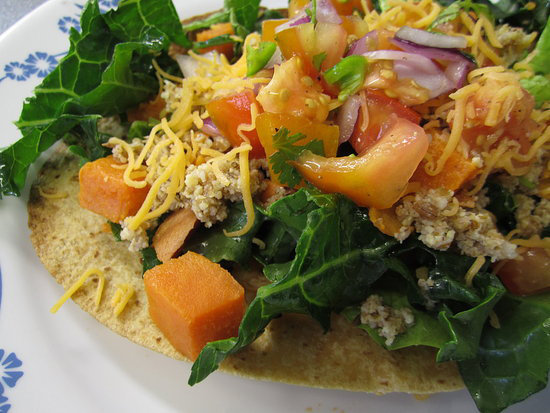 A colorful vegetarian taco salad [11] takes away the calories from too much meat and heavy dressing and focuses on fresh flavors instead.
Source: POPSUGAR user thefitnessgourmet [12]
Healthy Enchiladas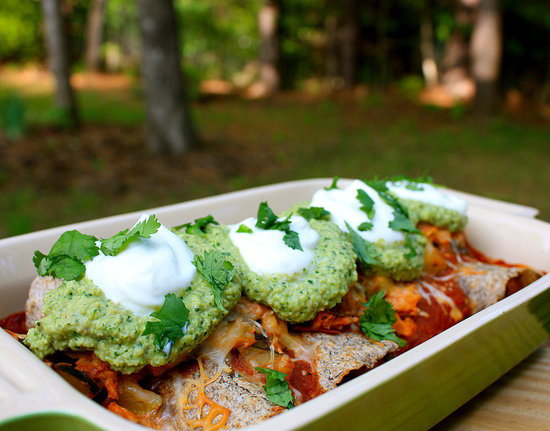 I love the look of these healthy enchiladas [13] that are packed with superfoods and lots of color! Even the tortillas are homemade.
Source: POPSUGAR user JennyKnight [14]
Tempeh Taco Bites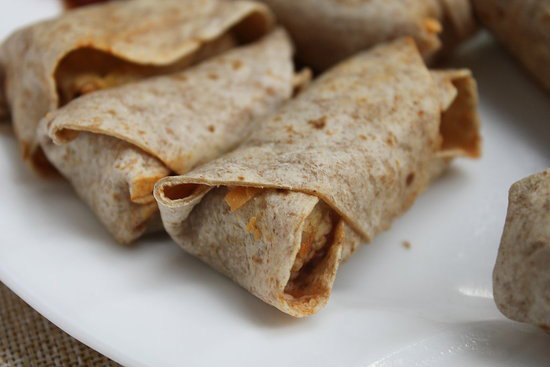 For a tasty Mexican-inspired appetizer that's vegan-friendly, tempeh taco bites [15] employ whole grains and dairy-free "cheese" to create the textures and flavors you love and may miss with a dairy-free diet.
Source: POPSUGAR user Gabriela Une Vie Saine [16]
Southwestern Quinoa Salad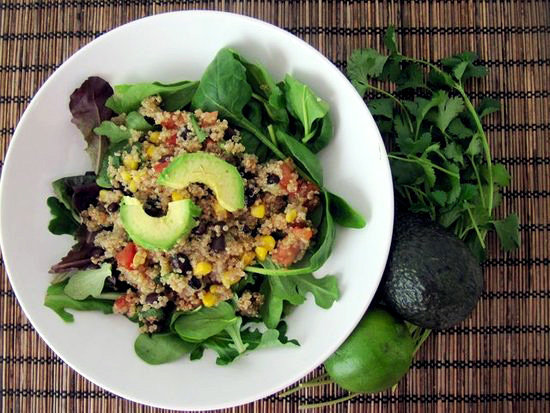 I want to grab a fork and dig into this picture-perfect Southwestern quinoa salad [17] that gives a big serving of protein and incorporates a few Mexican staples.
Source: POPSUGAR user For The Love of Fiber [18]
Polenta and Beans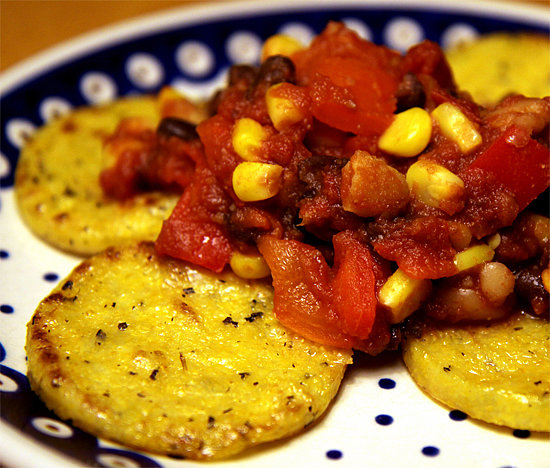 Riff on the flavors of a traditional burrito and opt for a plate of vegan and gluten-free polenta and beans [19] instead. It takes less than 30 minutes to cook and is under 300 calories per serving.
Photo: Jenny Sugar
Crustless Chickpea Quiche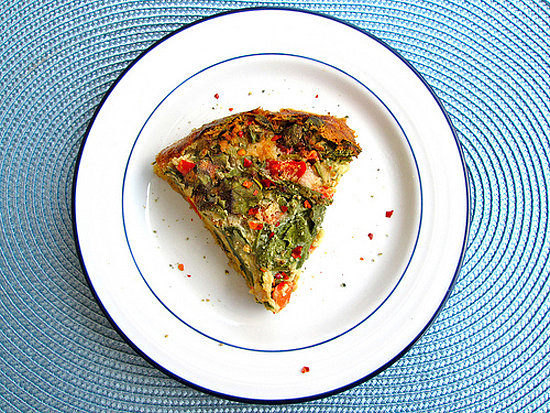 Even if you're not on a vegan diet, you'll love a slice of Mexican crustless chickpea quiche [20] spiced with cumin, onion, and peppers. Feel free to cook ahead of time, since the flavors only get better after a day or two.
Source: POPSUGAR user Sprint2theTable [21]
Healthy Seven-Layer Dip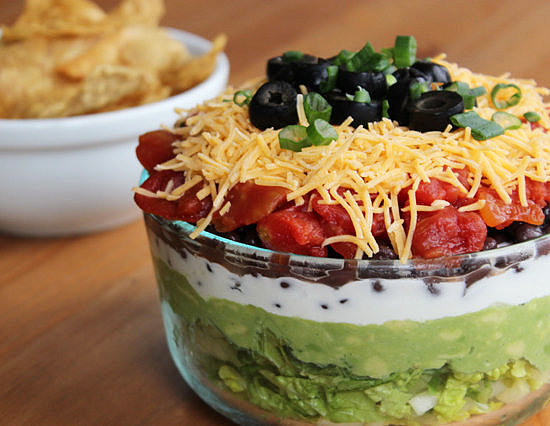 Tons of dairy and refried beans keep traditional seven-layer dip heavy on digestion. Try this lightened-up recipe [22] that keeps the same festive look with much less fat and far more fiber.
Photo: Lizzie Fuhr
Roasted Pepper and Black Bean Salad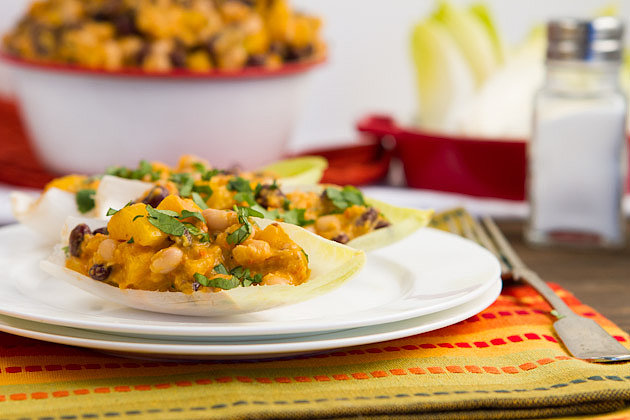 For a fresh start to a Mexican feast, kick things off with inventive roasted red pepper and black bean salad [23] in endive boats, a party snack that's easy to grab and enjoy.
Source: Healthful Pursuit [24]
Mexican-Style Crockpot Chicken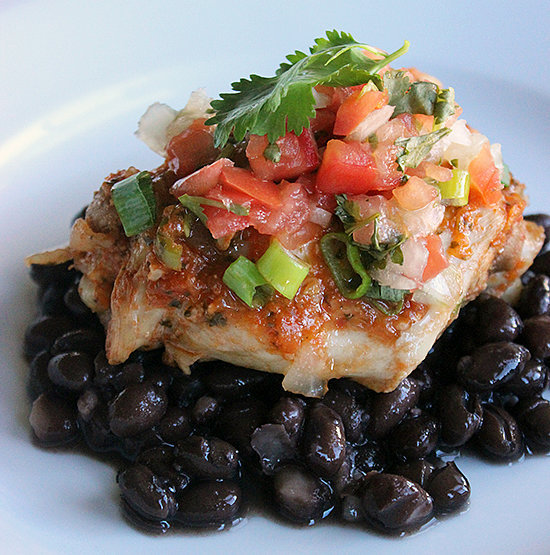 Let your slow cooker serve as a healthy resource for Cinco de Mayo, and try this delicious Mexican-style crockpot chicken recipe [25] full of fresh ingredients. This preparation results in an absolutely delicious, fall-off-the-bone piece of meat.
Photo: Lizzie Fuhr
Slow-Cooked Pulled Chicken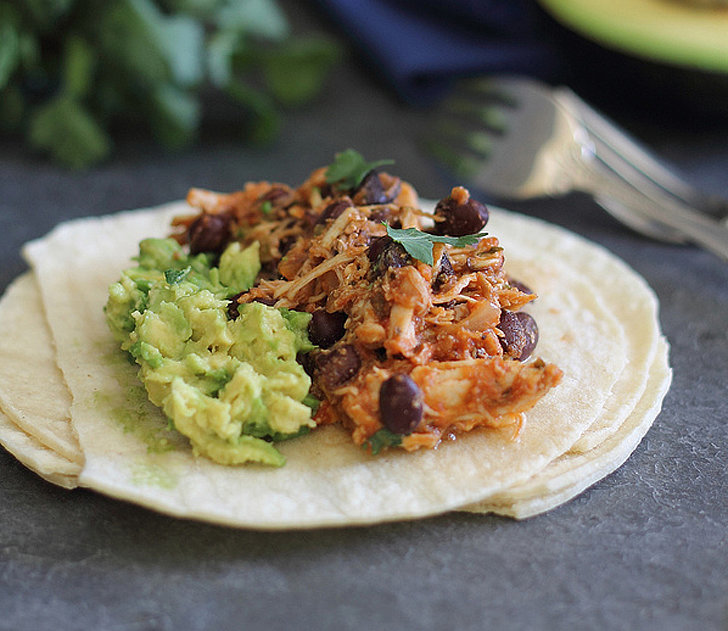 Four-ingredient pulled chicken [26] is simple, fresh, and a perfect pick to satisfy a big crowd of hungry friends.
Source: POPSUGAR user Running to the Kitchen [27]
Healthy Burrito Bowl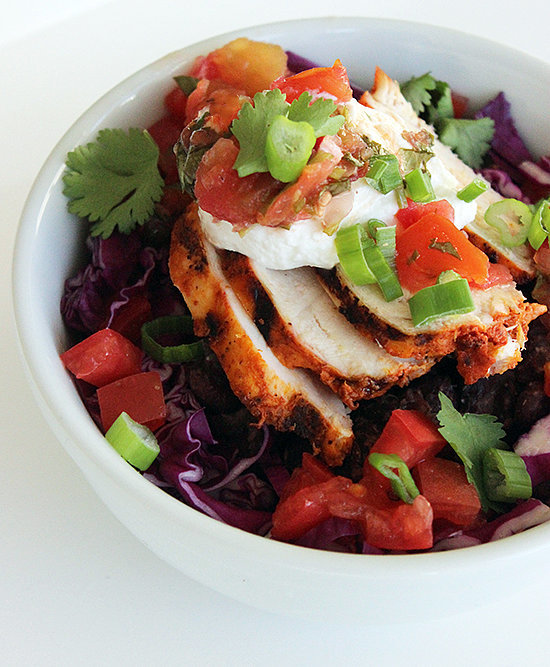 It may seem like a low-calorie meal, but a chicken burrito bowl with all the fixings like salsa, cheese, and sour cream can weigh in around 745 calories. Cut more than half the calories from the average fast-food bowl with this quick and delicious burrito bowl [28] you can make at home in less than 10 minutes.
Photo: Lizzie Fuhr
Healthy Margarita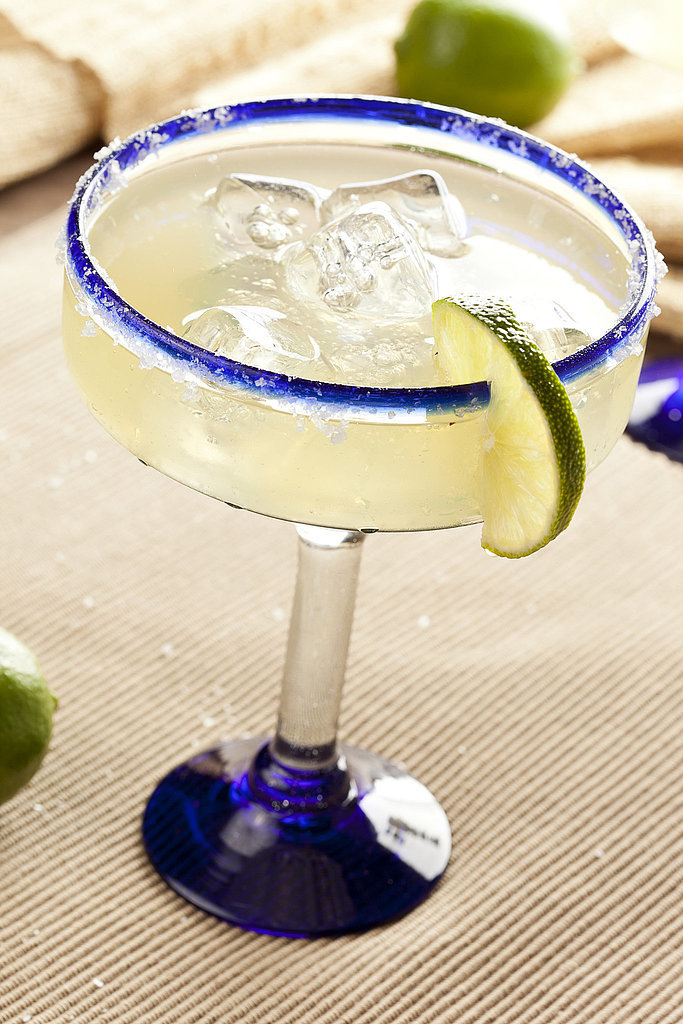 Instead of a frozen or sugar-filled margarita that makes your lips pucker at the sweetness, try to lighten it all up with our healthy margarita recipe [29].
Grapefruit and Basil Margarita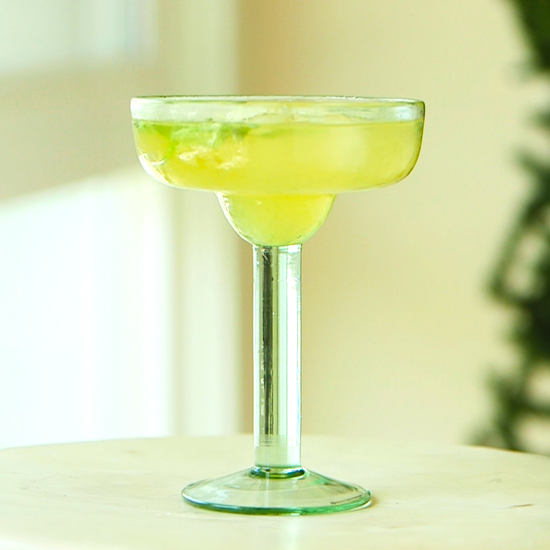 Add a little antioxidant power to the tequila classic with Cynthia Sass's green tea and basil margarita [30].
Quinoa Burrito Bites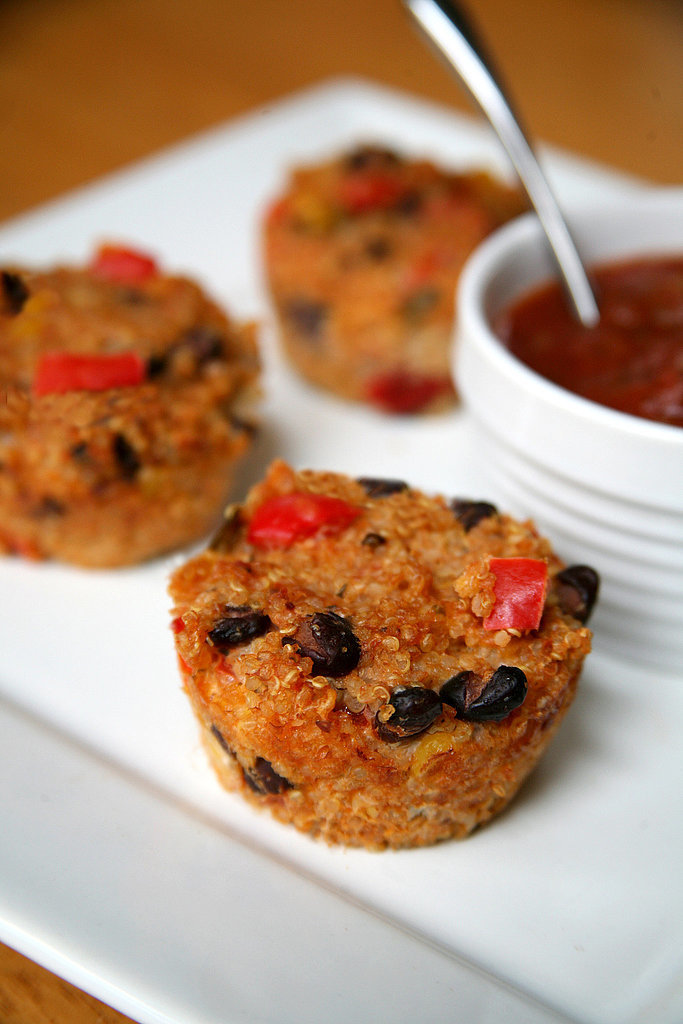 Skip the full burrito with all the fixings on Cinco de Mayo, and bake up a batch of these fiber- and protein-rich quinoa burrito bites [31] instead. At just 100 calories a pop, they're a much healthier option than your standard Mexican fare.
Photo: Jenny Sugar
Mango Red Pepper Salsa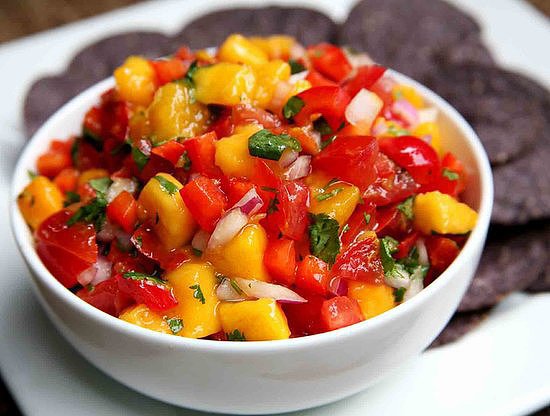 Forget that jarred salsa laden with extra salt and preservatives. Freshen things up with a bowl of mango red pepper salsa [32]; it's sweet and tangy with the right hint of heat.
Photo: Jenny Sugar