Healthy One-Pot Recipes
One-Pot Meals For Fast and Easy Weeknight Cooking
Like us on Facebook
I love cooking at home, but what I don't love — especially in my dishwasher-free apartment — is the post-meal dish duty. That's why I'm a fan of comforting one-pot meals that make clean up easy. Here are four such healthy Winter-friendly meals that I'll be making soon.
Chicken Corn Chili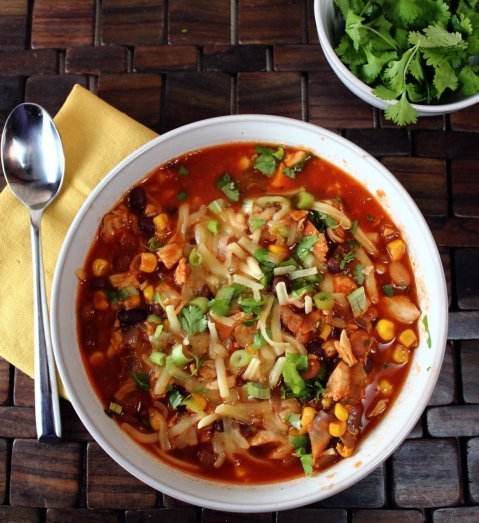 Chili is a comforting Winter meal at any time, and the fact that making a delicious batch is little more than throwing ingredients in a pot makes it doubly so. Make this healthy chicken corn chili recipe for a filling meal that clocks in at only 210 calories per serving.
Red Lentil Tomato Soup
This recipe for red lentil tomato soup makes for a light meal. The addition of lentils to a classic tomato soup base increases the protein and fiber content for a satisfying meal in a bowl.
Keep reading for two more one-pot recipes.
Everything Kale Salad
What's better than a one-pot meal? A one-pot, no-cook meal that satisfies. This hefty kale salad recipe includes a bit of everything from your pantry and fridge: from persimmons to tuna and garbanzo beans, the salad stands up to any evening hunger pangs.
Curried Pumpkin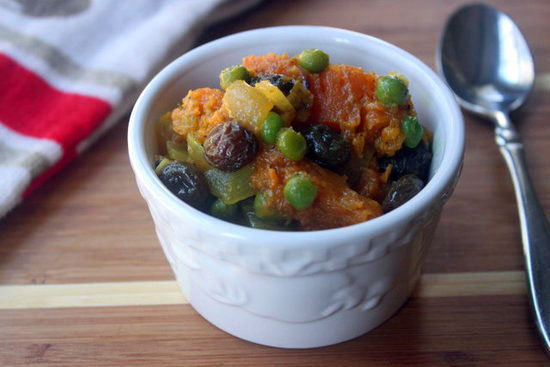 This curried pumpkin with raisins recipe will satisfy almost any dinner companion, no matter how picky. The spice from the curry powder helps beat Winter chill.