Healthy Panko Fish Recipe
Perfect Post-Workout Dinner: Panko-Crusted Fish Over Kale
Like us on Facebook
After a tough strength-training session or long run, protein is necessary to help your body recover. Before your hunger overwhelms you that protein-packed meal needs to come together quickly. This fresh and delicious fish dinner takes less than 20 minutes from prep to plating, but the best part is one serving offers more than 36 grams of protein. Learn how to cook this perfect post-workout recipe.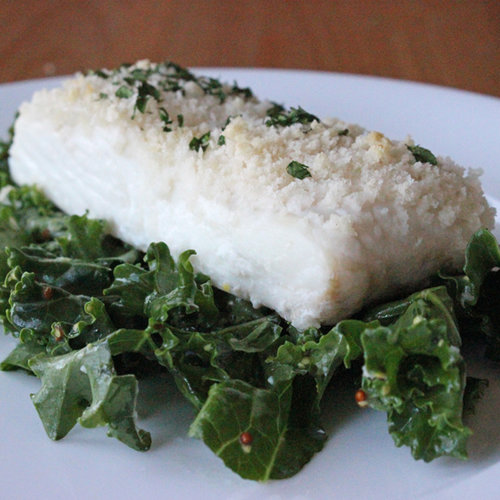 From Lizzie Fuhr, POPSUGAR Fitness
Panko-Crusted Fish Recipe
Notes
This recipe calls for halibut, but tilapia or cod filets are equally delicious using this simple preparation.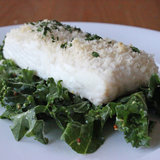 Ingredients
For the fish:
Olive oil cooking spray
1 1/2 tablespoons Earth Balance spread, melted
1/4 cup lemon juice
1 teaspoon garlic powder
1/2 teaspoon Kosher salt
1/2 cup panko bread crumbs
2 small halibut filets
1 tablespoon freshly chopped parsley
For the kale salad:
2 cups chopped curly kale
1 teaspoon extra-virgin olive oil
1 tablespoon Dijon mustard
1 tablespoon lemon juice
1/2 tablespoon extra-virgin olive oil
Directions
Preheat the oven to 375˚F. Spray a small baking dish with cooking spray.
In a small dish, whisk melted Earth Balance, lemon juice, garlic powder, and salt well. In a separate dish, make an even layer of panko breadcrumbs.
Take one halibut filet, and dip it in Earth Balance mixture. Flip the filet and dip again so both sides are covered.
Press the skinless side of the filet into panko crumbs, then place the fish skin side down on prepared baking dish. Repeat with other filet, then sprinkle both with fresh parsley.
Place baking dish into the oven and cook for 13 to 15 minutes.
While that's cooking, start the salad. Lightly drizzle chopped kale with extra-virgin olive oil, and massage kale with your hands. Keep massaging for one minute, and allow kale to sit for about three minutes.
To make the dressing, mix Dijon, lemon juice, and 1/2 tablespoon extra-virgin olive oil. Add the dressing to kale and toss evenly.
To serve, prepare a small bed of half the kale salad and place fish right on top. Enjoy immediately.
Serves 2.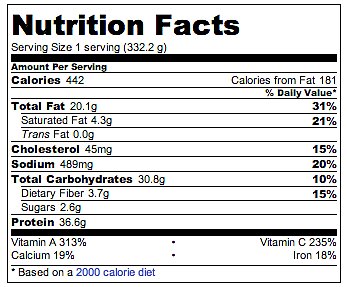 Information
Category

Main Dishes