The Passover seder is a sacred meal for Jewish families all over the globe. But if your family is anything like mine, then the food can be completely decadent and anything but health-conscious. Once you've got your seder plate set and the matzo piled high, bring these fresh, healthy dishes to your table that won't have anyone missing the traditional flavors you grew up with. Remember that families follow all different traditions and rules, so read all the ingredients closely to make sure they'll fit at your seder. Here are 11 to try out!
Source: Thinkstock / blueenayim [1]
Cucumber Cups With Tapenade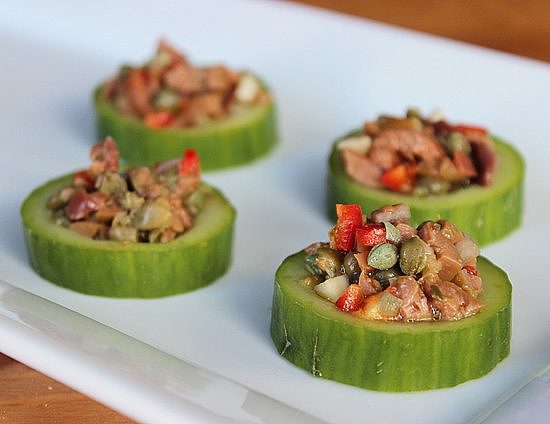 Calorie-conscious friends and family will rejoice! Add a plate of these cucumber cups with spicy tapenade [2] next to your family's traditional appetizers. Five of these spicy and fresh cups are fewer than 90 calories!
Photo: Lizzie Fuhr
Rainbow Roast Veggies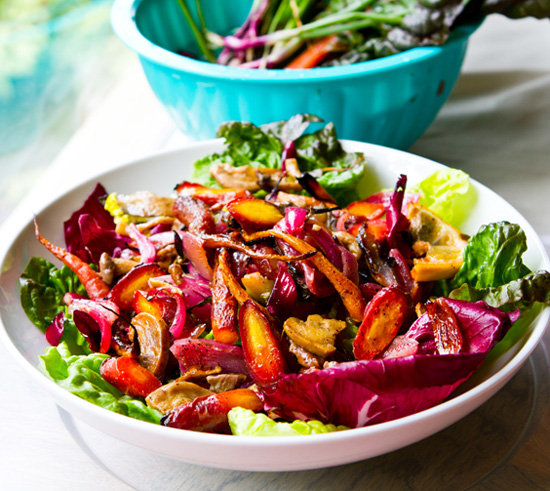 A chilled rainbow roast veggie salad [3] is a beautiful and colorful way to bring some chard and other Spring veggies to your family's supper.
Source: Healthy. Happy. Life. [4]
Quinoa-Stuffed Peppers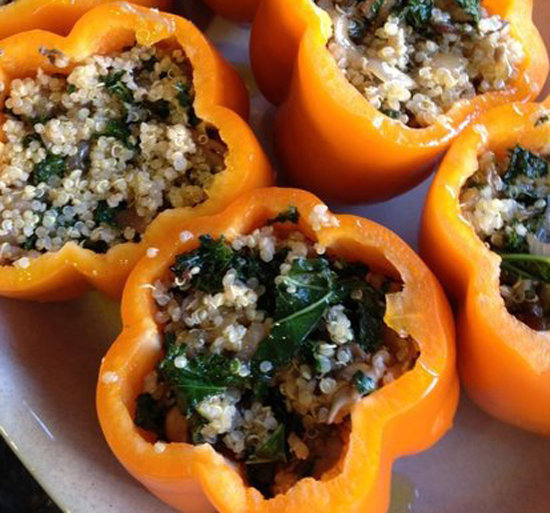 A big plate of quinoa-stuffed peppers [5] is an easy and healthful appetizer to make ahead, before your kitchen gets too crazy.
Source: POPSUGAR user pvhike [6]
Classic Chicken Soup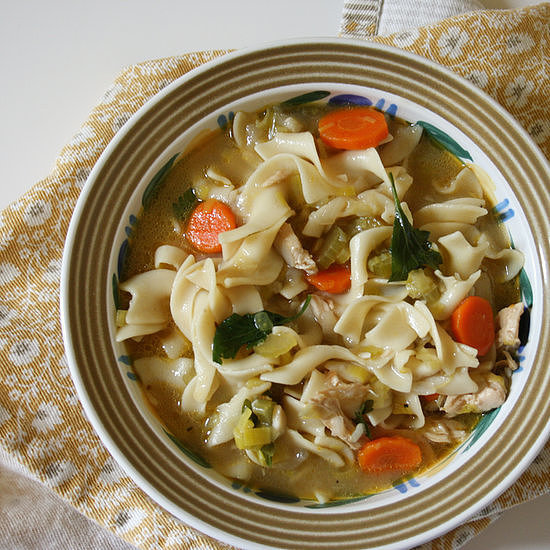 While matzo ball soup is completely delish, those heavy matzo-meal balls can pack on the calories. Want to revamp the flavors in a healthy way? Take on a recipe for some easy chicken soup [7] from POPSUGAR Food. Just be sure to use egg noodles or gluten-free noodles that are kosher for Passover!
Photo: Anna Monette Roberts
Roasted Leg of Lamb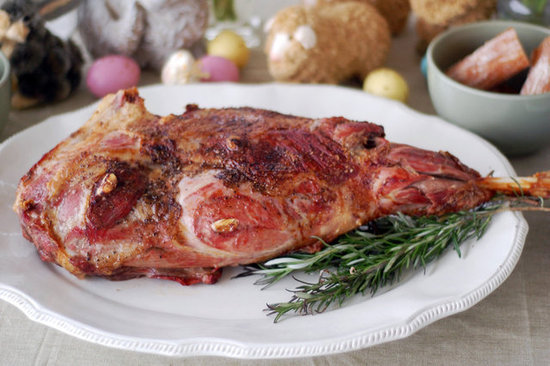 A lovely leg of lamb is a staple of a Passover seder. POPSUGAR Food's rosemary-roasted lamb [8] preparation keeps things clean and light. What meat-lover out there wouldn't want something this beautiful on their table?
Photo: Camilla Salem
Chicken Noodle Meatloaf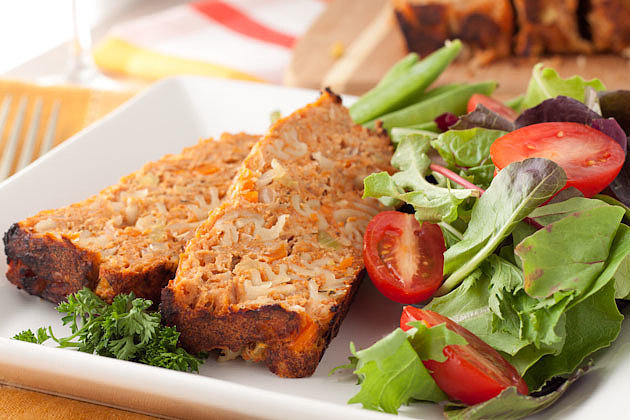 Put a little twist on your traditional seder fare, and make Healthful Pursuit's recipe for chicken noodle meatloaf [9]. The gluten-free rice noodles are also kosher.
Source: Healthful Pursuit [10]
Greens and Quinoa Pie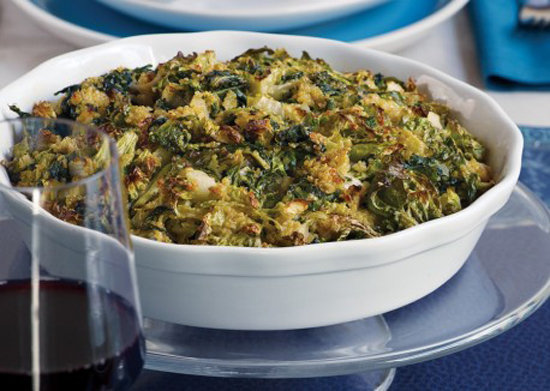 A greens and quinoa pie [11] is a perfect option if you're having a meat-free Passover. If your household abides by strict kosher law, use dairy-free cheese or be sure to wait the right amount of time before digging into more meat (it differs depending on your background).
Source: Vegetarian Times [12]
Steamed Carrots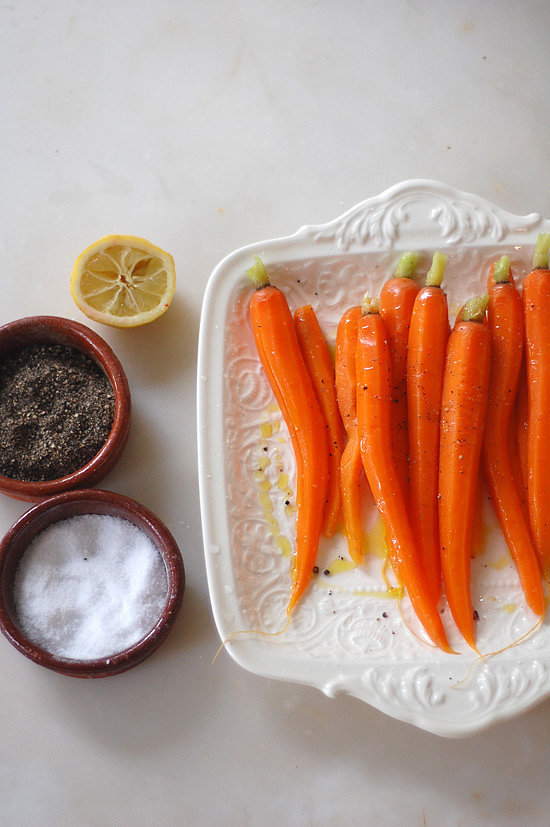 Simple steamed carrots in olive oil and lemon [13] make for a colorful and tasty Spring side that is also perfect for Pesach.
Photo: Camilla Salem
Noodle Kugel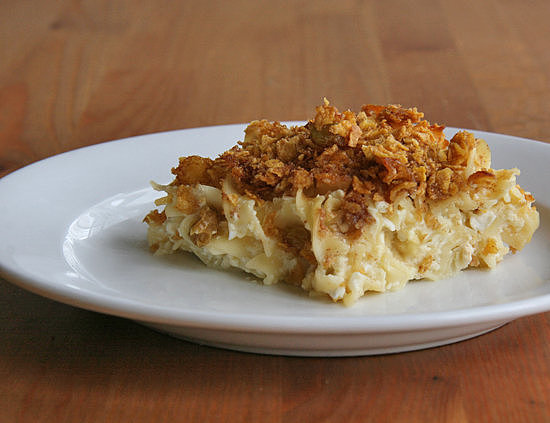 Traditional recipes for this decadent, sweet dish pile the cream, butter, and sugar on heavy — but this lightened-up version [14] is an ideal alternative that brings the same nostalgic and comforting flavors. There's still plenty of sugar in this recipe, but more traditional recipes call for more than double this amount! Be sure to use potato starch (instead of cornstarch) to make this recipe kosher for Passover.
Photo: Lizzie Fuhr
Almond Lemon Cookies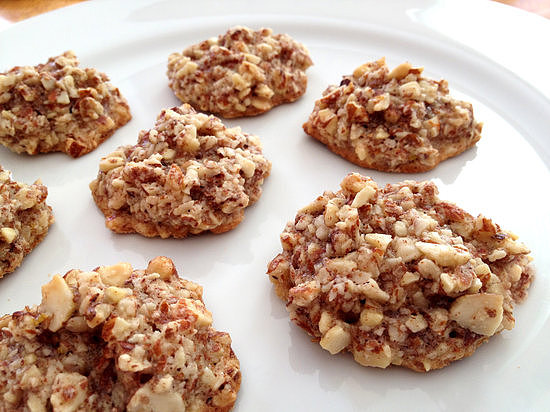 For a sweet ending, bake a batch of almond lemon cookies [15], a crunchy alternative to a traditional macaroon. The coconut bumps up the saturated fat content of most macaroon recipes, but these cookies are loaded with protein and heart-healthy fats.
Photo: Jenny Sugar
Almond and Coconut Macaroons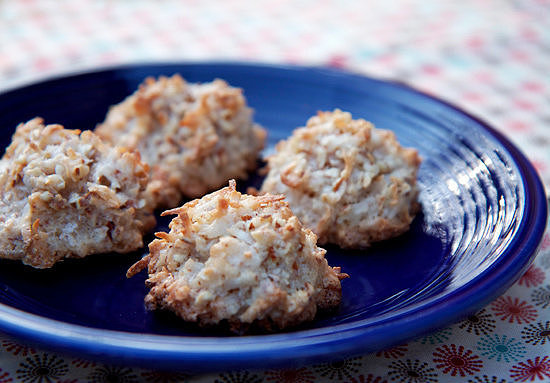 Passover macaroons are a tasty cookie that's easy to make, is fairly low in sugar, and contains ample protein and fiber. These almond coconut macaroons [16] offer a nuttier flavor and even crunchier texture.
Photo: Jenny Sugar